Top 10 NASCAR Drivers Whose Wins Were Overshadowed
Winning a race in NASCAR is a good feeling.You are remembered for winning the race. But sometimes, things happened beyond your control that allowed you to win the race and that's what people remember. Here are 10 examples of times when NASCAR drivers, who won races, were overshadowed by other events that happened.

The Top Ten

1 Michael Waltrip (2001 Daytona 500)

After starting his career with 462 races without a win, Michael Waltrip signed on with Dale Earnhardt Incorporated and would have his first race with his new team at the Daytona 500. He would finally end his winless drought by crossing the line first to claim the Daytona 500 for his career win. But just moments after having his greatest day, Waltrip would experience his worst day when he and the rest of the racing world learned that Dale Earnhardt had died on the final lap of the race while defending him and his son Dale Jr. Waltrip would also win the 2003 Daytona 500, but the race was cut short due to rain.

2 Richard Petty (1979 Daytona 500)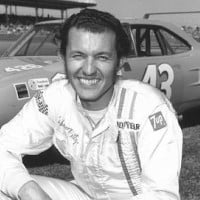 Richard Petty won seven Daytona 500s, but his sixth title almost never happened in 1979. In perhaps NASCAR's most important race, Donnie Allison and Cale Yarborough wrecked on the final lap while leading the race. This would allow Petty to become the new leader and he would finish first. But while Petty celebrated, a fight broke out between Yarborough, Donnie and his older brother Bobby Allison.
3
David Green (1994 Goody's 250)
During the 1994 Busch Series season, David Green won the championship that year. But he would only win one race that season and it came all because of a critical mistake by Mark Martin. Martin had led the entire Goody's 250 up until the last lap. Believing the white caution flag to be the checkered flag, Martin went down pit road instead of going around the track one final time costing him the win and instead, it went to David Green.
4
Matt Kenseth (2012 Daytona 500)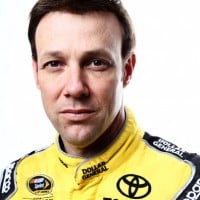 The 2012 Daytona 500 was remembered for a few things. Danica Patrick getting her first start in NASCAR, a rain delay that stretched into Monday night for a primetime event, and most famously (or infamously) Juan Pablo Montoya slamming into a jet dryer causing a flameout and a red flag. By the time the race resumed, Matt Kenseth would win his second career 500 race. But hardly anyone remembers that moment.
5
Ward Burton (2002 Daytona 500)
Ward Burton would win the Daytona 500 in 2002, but it was a victory that some believed was given to him after Sterling Martin made a costly error in the race. While under a red flag, Martin, who was leading the race, was concerned about damaged to his right front bender that he stepped out of the car to work on it breaking a violation. As a result, Martin was sent back to the rear while Burton became the new leader and held on to win the race.
6
Kevin Harvick (2011 Coca-Cola 600)
In the midst of a long winless streak, it appeared that Dale Earnhardt Jr. was about to break that streak and given Junior nation something to smile and celebrate. But with one turn to go, he suddenly ran out of gas while Kevin Harvick caught up and passed him to win the race.
7
Kyle Busch (2013 Fontana)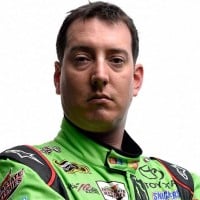 Kyle Busch was in third place in the final lap of the Fontana event when he suddeny claimed victory. But it was all due to his teammate Denny Hamlin being spun out by Joey Logano in revenge for the events that transpired in Bristol.
8
Davey Allison (1991 Banquet Frozen Foods 300)
In 1991, Allison was leading the Banquet Frozen Foods 300K as the race was coming down to it's final laps. Behind him was Ricky Rudd and with two laps to go, Allison ran into traffic in front of him, which allowed Rudd to hit his bumper. Allison tried to go inside, but Rudd hit the rudder and spun Allison out to take the lead. Rudd was one lap away from the first place. But instead of the white flag, he received a black flag disqualifying him. Allison would be able to recover and finish the race as the new winner. This was a controversial finish given that so many times an incident like that occurred and yet, this one had a black flag.
9
Brett Bodine (1990 North Wilkesboro Speedway)
Brett Bodine won one race in his career in 1990. But his win was marred in controversy. Bodine was leading the race in lap 321 when driver Kenny Wallace spun out. But the pace car mistakenly picked up Dale Earnhardt as the leader of the race. For 17 laps under caution, NASCAR tried to figured out the situation while Bodine had pitted during this period. By the time NASCAE realized its mistake, the car picked up Bodine as the leader and he would finish in first place right in front of Darrell Waltrip, who took second. Waltrip would not win a race in 1990.
10
Derrike Cope (1990 Daytona 500)
Dale Earnhardt had gone 20 years without winning a Daytona 500 before he did so in 1998. But perhaps the one that got away prior was in 1990 when Earnhardt was leading the race until he suddenly had a flat tire going down the last lap. That allowed Derrike Cope to pass him and earn the Daytona 500 victory.
BAdd New Item