Greatest Los Angeles/Brooklyn Dodgers Player of All Time
One of the greatest franchises in all of baseball deserves this list!

The Top Ten

1 Sandy Koufax

Was at the coliseum Aug '59 when he struck out 18 Giants. Saw him pitch m.b. a 100 times, usually complete game shutout. If he gave up 1-2 runs it was unusual. Willie May's when asked what it was like to face him, he said I did like everyone, I went up, took my 3 swings and went and sat down.

One of the greatest pitchers of all time, his career was cut short by an arm injury. Still his numbers and feats are incredible and legendary.

2 Duke Snider

Snider had so many great years, leading the 1950's in home runs and RBI's, and was a great fielder with a great arm, and played daily, except when some left handed pitchers opposed the Dodgers, so that he is really the greatest Dodger of all time. Sandy Koufax had 5 fantastic years, the pest pitcher in baseball over those years, but he had many mediocre years from 55 to 60, so as much as I love Sandy, Duke is certainly the greatest Dodger of all time.

Since number one is a pitcher, it makes sense that number two would be arguably the best Dodgers hitter of all time. He has the most home runs of all time for the club, and was one of the great Brooklyn dodgers in the 50s.

3 Roy Campanella

Already the greatest Dodger catcher and one of the players following Jackie Robinson to break the color barrier, Campanella is the namesake of the team's premier award.

Campy was the very best!

4 Jackie Robinson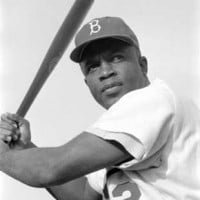 Jack Roosevelt Robinson was an American professional baseball player who became the first African American to play in Major League Baseball in the modern era.
Obviously great just for breaking the color barrier, Robinson was great on the field with A.311 batting average, and the ability to play multiple positions.
5
Steve Garvey
The leader of the competitive Dodgers infield in the 70s and early 80s, Garvey was a strong player who had a strong balance between power and average.
6
Don Drysdale
Often overshadowed by Sandy Koufax, Drysdale became one of the greatest pitchers of all time, but also had his career cut short.
7 Fernando Valenzuela
8
Pee Wee Reese
One of the greatest shortstops, Pee Wee was a great team leader, and did the smaller things, such as 1, 210 walks. He also is famous for putting his arm around Jackie Robinson during the strong time of racism.
9
Ron Cey
One of the members of the 70s infield, Cey was the home run man of the team hitting 228 during his time in LA
10
Clayton Kershaw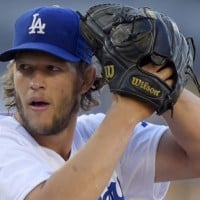 Clayton Edward Kershaw is an American professional baseball pitcher for the Los Angeles Dodgers of Major League Baseball.
I'm glad that Clayton is getting a chance to star. He helped make the Dodgers relevant again basically. I hope he can a World Series soon. GO DODGERS!
The Contenders
11 Carl Furillo
12
Kirk Gibson
Greatest clutch hit of all-time! world series mvp with just one at bat! how many world series's did the dodgers EVER git? and is it unreasonable to have an all-time line-up contain the mvp of each world series the that the dodgers ever mustered? all-american football player at michigan state. how many dodgers were two- sport bonafide stars. sparky anderson called gibson the next mickey mantle which may have hexed him. but just the thought of that? WOW! disagree with me, then no wonder the dodgers aren't in brooklyn.
13
Gil Hodges
The big hitter of the "Boys of Summer" Hodges hit 364 home runs, and was a favorite of fans.
14
Zach Wheat
A career.317 hitter, Wheat was hugely popular, and was named the most popular baseball player in New York by a local newspaper even during the time of Frankie Frisch and Babe Ruth.
15
Cody Bellinger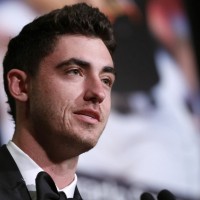 16 Don Newcombe
17 Don Sutton
18
Jim Gilliam
For 26 years he was the heart and soul of the Dodgers. As a player he had 1,889 hits, 1,163 runs and was an excellent defensive player and as a coach he was loved by dodger's players and fans alike. His untimely death only added to one of the Dodgers greatest players and gentlemen of all time.
Its Joeysworld
19 Orel Hershiser
20
Mike Piazza
One of the best hitting catchers of all time. He was good at offense and defense
21 Eric Karros
22 Bill Russel
23
Matt Kemp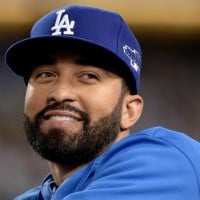 24 Shawn Green
25 Brickyard Kennedy
PSearch List