Top 10 Moments of the 2022 NBA Draft
The 2022 NBA Draft was one of the most unpredictable drafts to have happened in the NBA. There were surprises as usual, but it seemed like what was a forgone conclusion led to a night of questionable choices, a little chaos, and some interesting topics of debate. Here are the top 10 moments from the 2022 NBA Draft.

The Top Ten

1 Magic pick Paolo Banchero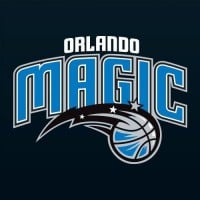 The Orlando Magic are an American professional basketball team based in Orlando, Florida. The Magic compete in the National Basketball Association as a member club of the league's Eastern Conference Southeast Division.
While there was no doubt that the top three were Jabari Smith, Chet Holmgren, and Paolo Banchero, there seemed to be a foregone conclusion that Jabari Smith was going to be Orlando's top choice in the NBA Draft. But, in the first of a few surprises, the Magic drafted Banchero, who was expected to be pick #3. While the Magic have perhaps the most likely talent to be an NBA All-Star and potential great, one does wonder if their decision to take Banchero, despite not having a workout for them, will come back to haunt them if Smith becomes a great player.
2
Knicks trade picks instead of adding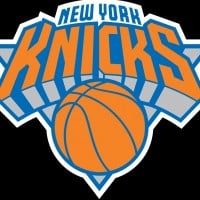 New York had potential to improve after falling backwards from their playoff year in 2021. However, with the 11th pick, they chose... to trade the pick to Oklahoma City for three first rounders. The Knicks then traded pick 23 and four future seconds for the 13th pick in which they not only selected Jalen Duren, but also traded him and Kemba Walker to Detroit for Milwaukee's 2025 first round pick. New York is gambling on future picks, but they could've struck gold in adding players
I have no clue what they were doing.
3
Kings fail to make draft haul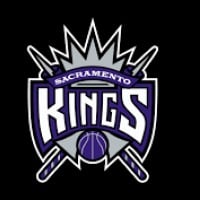 The Sacramento Kings are a professional basketball team located in Sacramento, California. Competing in the NBA, they belong to the Western Conference Pacific Division. Although championship success has been elusive, the team has a dedicated fan base. Their colors are purple, silver, and black.
Even though Sacramento still got their guy in Keegan Murray instead of Jaden Ivey, because Ivey didn't want to play for them, the Kings probably would've been better trying to make a trade with Detroit for them to get more assets to have Ivey go four and Murray go five. But, the Kings might've taken a chance to get Ivey as he was rated higher than Murray.
4
Rockets hit on three key defenders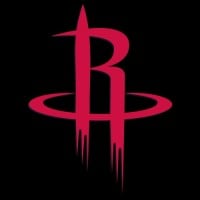 When Banchero surprisingly got picked by the Magic, it was disappointing for Rockets' fans who thought he was going to Houston. But when Jabari Smith, the top pick favorite, slid past OKC at two, Houston selected their 6-10 power forward to be. Houston also added a top defender in Tari Eason at 17 and a steal in guard TyTy Washington at pick 29, which they traded with Minnesota earlier in the night. The Rockets expect to continue to rebuild, but they seem to be building a core for future success to come.
5
Pistons add two talented players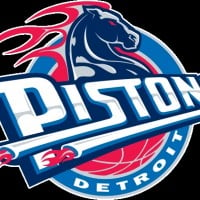 Detroit got lucky when Sacramento passed on Jaden Ivey and took Keegan Murray at 4. Pairing Ivey with Cade Cunningham will give Detroit a backcourt that could potentiall rule the Eastern Conference for years to come. But then, they accepted a trade with the Knicks to add Jalen Duren for help in the frontcourt and rim protection. As an added bonus, the Knicks also traded Kemba Walker by accepting a 2025 first round pick, which helps Detroit's cap space.
6
Thunder get Holmgren and trade for 11th pick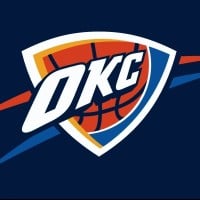 The Oklahoma City Thunder are an American professional basketball team based in Oklahoma City, Oklahoma.
Caught in the middle of the trio of Smith, Holmgren, and Banchero, the Thunder chose Chet Holmgren with the second pick of the draft. Plus, they traded with the Knicks to get Ousmane Dieng with the 11th and then drafted Jalen Williams at 12. Ironically, they also took Jaylin Williams in the second round. With these picks, plus Lou Dort, Josh Giddey, and Shai Gilgeous-Alexander, the Thunder are slowly looking to become a team to watch over the years.
7
Trailblazers trade for Jerami Grant and draft Shaedon Sharpe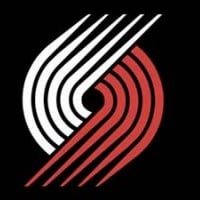 The Portland Trail Blazers, commonly known as the Blazers, are an American professional basketball team based in Portland, Oregon.
Time is winding down for Damien Lillard as his chances of a championship in Portland are slim to none. Portland decided to trade for Jerami Grant from Detroit as a secondary scoring option for the Blazers, which gives Lillard less pressure. However, the Blazers selected Shaedon Sharpe with the seventh pick and it's a question mark since he will more likely need to wait his turn for minutes.
8
Hornets get steal in Mark Williams by trading two spots back for a boat load of future picks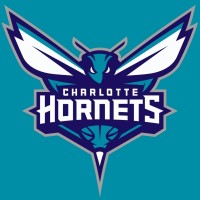 The Charlotte Hornets are an American professional basketball team based in Charlotte, North Carolina. The Hornets compete in the National Basketball Association, as a member of the league's Eastern Conference Southeast Division.
If one player had the slide of his life, if was Duke center Mark Williams, who was projected to be a top-10 pick. But Williams went past 10 and slid all the way to 15, where Charlotte picked him up. Charlotte originally had the 13th pick, but managed to trade back two spots in return for future firsts and four second round picks, which sets up potential assets for LaMelo Ball.
9
Grizzlies don't hit splashes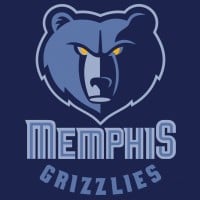 The Memphis Grizzlies are an American professional basketball team based in Memphis, Tennessee. The Grizzlies compete in the National Basketball Association as a member team of the league's Western Conference Southwest Division.
The Memphis Grizzlies were a Ja Morant injury away from making it to the Western Conference Finals this season. While they wouldn't get a high draft pick, they hoped to add pieces for a potential championship. Instead, the players they got didn't look the part of a championship contender. At pick 23, Memphis chose David Roddy, who was reported to have struggled in 5-on-5 play at the Draft Combine while Jake Laravia, pick 19, is looked as a role player. Memphis could've added key players TyTy Washington or Blake Wesley.
10
Nuggets select two second round rated players in the first round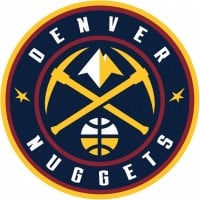 The Denver Nuggets are an American professional basketball team based in Denver, Colorado. The Nuggets compete in the National Basketball Association as a member club of the league's Western Conference Northwest Division.
Denver had two picks in the first round at 21 and 30. But, the Nuggets took a chance on two players that were perceived to be picked in the second round with Christian Braun and Peyton Watson. While those two can be good players, the fact is they both had question marks with Braun about his upside despite leading Kansas to a national title and Watson for 3.3 ppg on 32% shooting.
BAdd New Item