Top Ten Best Invoice Billing Software
manishchauhan
This list incorporates all the top 10 best online billing softwares.
The Top Ten
1
FreshBooks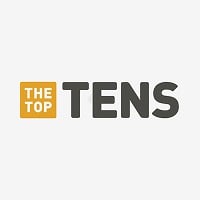 FreshBooks is a cloud-based accounting software service designed for owners of the types of small client-service businesses that send invoices to clients and get paid for their time and expertise.
Fantastic service, you can call fresh books anytime and you will be speaking with professional personnel, not some crazy Indian persona that you can understand 1/2 the time... Not being anything or meaning anything bad towards anyone just realistic
Beyond Compare. Definitely the most user friendly interface and my clients love it, too!
The best invoicing system around. The free version allows up to 3 clients but if you want to add more it is going to cost you per month but it is user friendly and easy to understand. Love it!
I use it to maintain my expenses and love it!
V 3 Comments
Visit Website

9
2
Invoicera
One of the best invoicing and time tracking application I have ever checked. The price is another plus as it is quite affordable compared to the pricing of other providers. Would recommend all to give Invoicera a try before choosing an invoicing application for your business needs.
It is quite an effective software, however I chose ZOHO over it because of the pricing. No doubt that Invoicera has a few more features such as adding "Vendors", which are absent in ZOHO. Sticking to Zoho for the price!
I am a owner of travel company in US, and wanted to automate my invoicing process. But the main challenge was that for every country their are different tax rates and different currencies. But Invoicera team gave me a customized billing solution which could satisfy all my needs. I have a great experience with Invoicera, and would like to recommend this solution to all. - DenisKuypers
Who made this. It is absolutely everything you need for billing.
Send Bills, accept online payments, Multi-currency, integrated with time tracking
V 158 Comments
Visit Website

9
3
Billbooks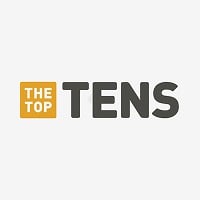 The 'pay per invoice not per month' is in itself a novel concept. Believe it or not creating and sending invoices happens much faster than sending a SMS! For its user friendliness and effective design Billbooks definitely gets a thumbs up!
The best usability around! Makes it super easy... Creates and sends invoices in less than a min.
I love it. The application has best user interface and short cuts makes its one of the fastest app.
Billbooks is really good for accounting software. Also ZipBook is seminar free accounting sortware. - zipbooks123
V 60 Comments
Visit Website

9
4
InvoiceStudio
So glad we chose this invoicing software. Did lots of research on many tools on the market but I'm glad I went with this one. Great functionality and very user friendly. Made my life a lot easier!
As an older person I found this website very easy to understand, At last someone does a web site that is easy to follow, Thank you
At last!, this is what I've been looking for since I started my business, silky smooth and easy to navigate, a real time and hassle saver.
Does exactly what it says it does and very easy to use. What more could you want. Would highly recommend.
V 5 Comments
Visit Website

9
5
SliQ Invoicing
1. Supports invoices, quotes, credit notes and statements for multiple companies.
2. Includes a range of professional invoice templates.
3. Easy to use template editor to customize layout to suit your business.
4. Email invoices to clients to reduce delays in getting paid.
5. Handles recurring invoices including bulk emailing of invoices to customers.
6. Define email templates so you don't have to type out emails.
7. Statement wizard lets you quickly email monthly customer statements.
8. Convert customer quotes to invoices in a single click of a button.
9. Store customer details for easy selection when editing invoices.
10. Store product and discount data in a database for easy access.
11. Multiple sales reports.
12. Export reports to Excel.
This software program is great and easy to use, I search a few weeks because I need to use 2 languages and with the template editor was this easy to do also Thai. The price is also perfect better then the number 1 (Invoicera) there you have to paid every month and by Sliq you paid one time a little bit... And almost every month a update! Weldone
Your basically up and running while your down loading the software easy as pie
Great stuff! Love the email options
V 5 Comments
Visit Website

9
7
Quick Books
To much of a problem don't recommend it to anyone unless you try to bring you business down
Visit Website

9
8
Billing Orchard
One of the most intuitive software that I have had the pleasure of using. Everyone speaks of pricing but this system is the most affordable.
Best customer service I have ever had. Held my hand through everything. I have recommended this to anyone that would listen!
Visit Website

9
9
Busy Bee Invoicing
Simple and easy, thumbs up. - JackN
Visit Website

9
10
Zoho Invoice
Used it for almost two years. Simple, easy and you can access your invoice online two. Highly recommended.
Helpful. Solid. Good support.
Great app use it on your mobile phone or connect to it with any device on the Internet
Works well, good pricing and easy to use.
V 1 Comment
Visit Website

9
The Contenders
11
Tradeshift
1. It's completely free for small and medium sized businesses
2. You can add and invite your business partners as easy as adding friends on Facebook
3. You can invoice companies outside Tradeshift - they receive an email withe a PDF attachment (that's also free)
4. It's web based and thereby accesible everywhere
-
Discovered Tradeshift through this list. Just great!
Simple and easy to use and best of all, free. More features aimed at small business would be nice though
Free to use! No caps on documents or connections!
Super professional looking invoices and purchase orders
Very sleek company profile pages
Super easy to use - very intuitive
Great user interface
V 7 Comments
12
InvoiceOcean
The online payment feature made my work so much easier. I just send invoices to my client and all they need to to do is click on the "Pay online" button and everything is paid for!
Online invoicing software designed to easily invoice your clients and to save your time.
It has an awesome warehouse feature
V 1 Comment
13
Xin Invoice
I am now using Xin Invoice 3, the latest version, but I have used the free version 2.0, then upgraded to the paid version 2.00 both were great, easy for a novice like me - made me look like a pro. The paid version 2.0 was so low priced, I couldn't believe it was as good as as it was. So I upgraded again to version 3.00, which is literally simply amazing. As most of us do, I had problems with version 2.00, which had nothing to do with this software, it was a problem with a program I installed on my computer and the trouble the Xin Invoice team went to to help me out of this problem was above and beyond the call of duty. I have bought a lot of stuff online over the years and I can truthfully and honestly say that Xin Invoice after sales service is equal to none on this planet. A lot of sellers should get lessons from these people on how to look after your customers. They spent a long time helping me out of trouble, even though the problem was not in their software, but to do with my ...more
We found that Xin Invoice is a wonderful product with a great many uses above what our expectation was for such a modestly priced software.
I love it. Simple & user friendly interface & cost effective & You can get responses from the support team in 24 hours. Highly recommended.
It is really the best software for simple quoting and invoicing. And their after sales service is second to none. I Love It.

OC of PT
V 12 Comments
14
Cretica Invoice
Cretica Invoice is a user-friendly invoicing program for small businesses and organizations. You will be notified once invoices reach their due date, giving you full oversight of the phases of invoicing. The different reports generated will also help you keep control. Cretica Invoice has a built in backup feature, as well as functions for importing and exporting data.
15 K-Billing
16 Invoice Machine
17
Inv24.com
If you are looking for a place where you can create high quality invoices in just few seconds, you are in the right place.

INV24. COM has been developed for simple and easy invoicing.
I would like to thank you for this amazing service! I've tried many online invoicing software, but INV24.COM suits me the best. And it's free!
Great software! I'm using it for a couple of weeks now and I'm really amazed with this free app.
I like it
18 Invoice Tracking Hybrid 2009
19
Nutcache
I've been using Nutcache for over a month now and for me, as a freelancer, it does the job! Thumbs up Nutcache!
Great app!
Frequent upgrades.
Free
Very nice and easy to use.
Love the squirrel too
Unlimited invoices, unlimited users, everything unlimited for free.
Thank you Nutcache :)
You guys are amazing!
For staring small Business its great app to use with unlimited invoices, Estimation and users for free. - idexterous
V 12 Comments
20
1ClickBusiness
1ClickBusiness is an easy to use and automated billing/offering system that allows you to create invoices and estimates just in a minute. It offers a wide variety of features, like printing or sending you invoices in pdf.
It helped me to save a lot of my time, so I have more energy to focus on business.
Great product.. Easy to understand and to use. It's a great alternative to the more expensive products on the market.
Perfect choice for online invoicing/make proposals. It has great dashboard module.
Great product!
V 2 Comments
PSearch List
Recommended Lists
Related Lists
Top 10 Invoice Automation and Paperless Billing Software
Top Ten Best Online Billing Software of 2016
Top Ten Best Online Recurring Billing Software of 2016
Top 10 Online GST Billing Software in India
Best AntiVirus Software Companies
List Stats
1,000 votes
98 listings
9 years, 31 days old

Top Remixes (15)

1. Billbooks
2. Billesta
3. Invento Billing
Rene32

1. Billbooks
2. Zoho Invoice
3. K-Billing
Jain4

1. Billbooks
2. Ronin
3. InvoiceStudio
ankita22
View All 15
Posts
Error Reporting
See a factual error in these listings? Report it
here
.