Best Online Money Transfer Services
These are the best services for transferring money between two people. Services like these initially took hold as consumers needed a service where they could quickly and efficiently transfer money. Sending personal checks, money orders, or cash was too time consuming and risky for online purchases such as those made on eBay or other auction sites. So, there was a demand for a digital solution that didn't require the consumers themselves to set up merchant accounts and process payments themselves.

Today, the market is dominated by a handful of players, but there are always new entrants on the horizon looking to add something to the game. Here we have listed 10 online payment services for you to vote on and add to in an effort to determine which service is the very best for transferring money between two people.

The Top Ten

1 MoneyGram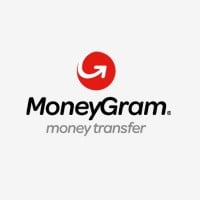 MoneyGram is a global provider of innovative money transfer and payment services recognized worldwide as a financial connection to friends and family. ...read more.
Visit Website
3
PayPal
When it comes to pay world wide, it always reminds for PayPal. PayPal is a wonderful and fast option for sending and receiving money from many countries. There are some limits with PayPal in India as you can not hold payments or money in your PayPal account. And on that time it reminds of PerfectMoney. Perfect Money is also a good payment option which helps to send and receive payments from many countries. Perfect Money allows to hold money in your wallet and allows to send payment when needed. Here again Perfect Money is a time taking while it comes to adding money to your US dollar wallet of Perfect Money and it reminds of Top E-Money, The India based Company, which helps to add US dollars to your Perfect Money account within few minutes of time. So, Buy Perfect Money USD with Top E-Money in India to add money to your wallet of Perfect Money. Also you can sell your Perfect Money to Top E-Money with best price / rate in India.
PayPal is the de facto leader in electronic payments. Like Google is to search, the PayPal name has basically become synonymous with the industry in which they operate. They host 100 million active accounts in 25 currencies and were one of the main reasons why auction sites like eBay have had such great success.
My idea is to have a system where I could transfer money from my checking account to a PayPal account thus giving my Scotia Bank authority to pay any charges from any of your outlets.
I like this because it saves my time for not waiting in queues and some other offers and notifications help me to shop better. Keep on Rock PayPal.
Visit Website
4 Google Pay
5
Amazon Pay
It have a very good payment system. There are many mode for paying off your bill. Does it give cash back on gift vouchers?
6
Skrill
It is really a tremendous and safe website. Definitely recommend for those who wants to send or receive money online. Thanks
7 PayWorld
8
Serve
Backed by American Express, Serve is a newer player in the industry, but they offer a number of features such as physical cards and subaccounts that set them apart.
9
Neteller
Founded in 1999, NETELLER is a UK based business that focuses on the gaming industry but also allows for money transfers between individuals.
10
TransferWise
I have used many services to send money internationally. And, I personally feel transferwise is good, with which I have done many transfers without any problem at all. Also, transfers take few days of processing 2-3 and transfer rate is good. Best thing is the exchange rate is same as market rate for the referral I am sharing below. With this you can avail first fee free transfer up to $4500 or £3000 or 4000 euro.

I am not associated / affiliated to them in any way. Link below is my referral link, which will give you fee free transfer with live currency exchange. I.e no extra money spent on transfer or exchanging currency. Simply Wow!

Enjoy transaction and share with friends - best option all over. Using my referral will be a feedback to this post and will help you and other people get best currency rate and value for their hard earned money.
Thanks And Regards
Used regularly to transfer pension payments from UK to Europe with never a problem. Cheap and reliable. Highly recommended.
The Contenders
11
Perfect Money
Now a days Perfect Money is a very good option like Paypal for Money transfer in multiple currencies. In India, PayPal has many limits like you can not hold money in your account and you can not pay or send money to someone directly from the received payment in Paypal account. While Perfect Money allows user to hold money in our accounts and in many currencies. The only issue I had with Perfect Money was depositing or adding money to perfect money account and withdrawal by bank transfer.

It is also solved now! I found TopEMoney.com and which is giving very good service to buy Perfect Money in India and also for sell perfect money in India. Now I am using topemoney.com to add money to my PerfectMoney account and also using to withdraw money from my PerfectMoney to my bank. My orders were cleared within 15 minutes on buying perfect money in India.

Great work by Perfect Money and Top E-Money. Thanks to both of you.
12
WorldRemit
I send money from my bank acount to mobile money service, its fast I do not need to go to agency/post or bank. For some countries if the receiver has no mobikemoney service he can go to his nearest bank branch.
Never heard of web money? Have heard of world remit!
13 Obopay
14 Allied Wallet
15
Nochex
Low cost and easy to set-up, and not intent on taking over the planet. What else could you ask for? Have had an account for over two years.
16 Paytm
17
Escrow.com
Not a traditional alternative to PayPal, but it is the premier service for big ticket items. Funds are held in escrow (hence the name) until the purchase has changed hands and both parties have signed off on the transaction. This way, when you buy something expensive and don't get what you expected, you don't have to jump through all the hoops in an attempt to get your money back. The fees are high so it's not a great service for volume purchases, but if you are paying 4-figures on your online purchase, they are totally worth it.
18
KenyaPesa
I used them recently and the cash was delivered same day.

Their customer service is responsive.

Kenya currently offers money transfer from Canada to Kenya via Mpesa, Airtel money, bank transfers and cash pick ups.
19
InstaReM
International money transfer from Australia, Hong Kong, Singapore, Canada to multiple countries online. Send money overseas & save more on remittance.
20
ATW Exchange
ATW EXCHANGE is Incredibly Easy and Secure.
The exchange services it offers with ease and convenience to individual and corporate such as foreign visits, business payments, foreign living expenses, e-wallet, utility payments, merchant services are guided by respective central bank rules & regulations.
21
WeChat Pay
Used by over 800 million and I would think, the largest by far on the planet. Why did you not cover We Chat? Just curious and incidentally, We Chat was launched via person to person transfers. How does We Chat Pay/Wallet compare to PayPal etc?
22 Payiza
23 Faucetpay
BAdd New Item