Best Debt Settlement Companies
It can happen to just about anyone. You lose your job, someone in the family gets sick, or some other unexpected expense comes into your life and suddenly you're faced with the prospect of not being able to pay your bills on time. From there things start to snowball. You get further and further behind on payments, late fees and interest rates keep getting higher and since in today's economy it is as hard as ever to generate additional income, the gap between how much money you have and how much money you owe keeps increasing. You don't want to give up, but it starts looking like bankruptcy may be the only way out.
Debt settlement
may be a way to keep from having to declare bankruptcy. Debt settlement companies work to negotiate with your creditors to lower your debts. Then, if they are successful in reducing the amount you owe, you can reverse the downward spiral and save yourself from the embarrassment and intrusive court-mandated controls of bankruptcy.
Debt settlement is not for everyone. Debt settlement does not work for all types of debt and like declaring bankruptcy, debt settlement will wreck havoc on your credit reports and your credit score. Debt settlement should not be taken lightly and should only be considered when you are nearing the end of your rope. But if you are afraid that bankruptcy is on the horizon, it is worth investigating debt settlement as an option.
Listed here are the top ten best debt settlement companies. If debt settlement is a good option for you, contacting these companies could be the first step in bringing your finances bank under your control.
The Top Ten
1
Accredited Debt Relief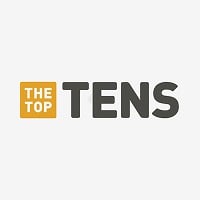 Accredited Debt Relief is one of the largest and most reputable debt consolidation companies in the United States. Founded in 2008, they have helped nearly 300,000 clients consolidate and rid themselves of $4.77 billion dollars of combined debt. ...read more.
Two Thumbs up!
Visit Website

9
2
CuraDebt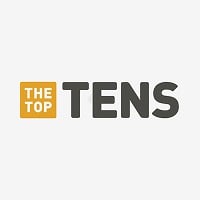 Curadebt saved my life. I was $12,000 in debt and didn't know who to contact until a neighbor introduced me to this company. The consultation is a Free phone call and the Curadebt counselor answered all my questions and steered me in the proper direction. In just over 24 months I became debt free thanks to you all. If anyone is stuck deep in unsecured or credit card debts, I highly recommend them. They will work with you, not against you.
CuraDebt has settled over $250 million in consumer and business debt. They are a member in good standing of The Association of Settlement Companies (TASC) which is the largest and oldest association of debt settlement companies.
CuraDebt is AMAZING! they Helped settle my debt really fast! It really shows the years of experience they have.
Visit Website

9
3
Settlebankdebt.com
Glad you found them too ( Settlebankdebt ). I've been recommending them to friends and on the internet because word of mouth is usually the best way to find a good source.

My debt was about $62,000 - difficult to tell the principal because of all the interest tacked on.

I was pretty much humiliated and disgusted with myself that this happened. I always had good intentions paying it all off until I lost my job.

Anyway, I spent 11 hours on the phone one day calling different debt settlement companies and I could get a feel for who was giving me a snow-job and who was down to earth.

My instincts were right and Settlebankdebt came through at about 30 cents on the dollar just like the poster before me.

They also advised me on credit repair and I think it will take about two years to get back up in the 700's.
These guys should be higher on the list. They got my debt down 25-30% and there fee was the best anyone quoted.

Actually had a difficult time with one company I did not go with - here is why. They (another company not settle bank debt) said they had a triple A rating with BBB. Actually, they had absolutely no comments on BBB's Site.

Well when I read their contract it was with their law firm not them. So any complaint would have been directed against the law firm. I wondered also if the lawfirm was one fee and the debt settlement company would send their own invoice (under another company name). Obviously I didn't go with the shady contract. No monkey business with settlebankdebt.com. I highly recommend them.
I was about 70K in debt because a significant reduction in income. I settled all of my debt for less than 30 cents on the dollar and became debt free in less than 10 months. The good thing is I controlled every penny and didn't have to deal with any harassing phone calls from creditors.
Great Going Guys!
V 10 Comments
Visit Website

9
4
Freedom Debt Relief
Thank you FDR for being so professional and empathetic to my situation. My $37,000 of cc debt was settled in 42 months and they don't get paid until that debt is settled. They were very professional and I never wait for more than a few seconds fir someone to answer when I call. I have recommended them to friends and a couple of family members because I'm confident that FDR will help them as well. Thank you Freedom Debt Relief my life is back on track.
I voted for Freedom because of there legal department especially the rep Alison Hanson always handles my files when I call with professionalisim and always gives truthful and factual information. Gret job Freedom for having a huge Asset as Alison is for you. I deal with Credit Solutions daily and wouldn't settle a damn thing with them because theyre a bunch of morons and never can be accurate or knowledgable as you are. Bang up job!
Freedom Debt Relief has been the leader in bringing tough regulations to the Debt Resolution industry both on the State and National level. Freedom settles more debt every month than anybody else in the industry, and charges NO FEES until a debt resolution has been reached for the consumer.
This company has been in business the longest compared to any other debt relief company. Go with experience and reputation. FDR takes care of its clients from beginning to end. I completed the program and took a huge weight off me and my family's shoulders ($62k). Thank you for giving me back to freedom to control my finances.
V 34 Comments
Visit Website

9
5
Credit Care Corporation
We are a 23yr old credit repair and debt negotiation co. with an A BBB rating, currently providing a 50 discount.
Visit Website

9
6
Debt Settlement USA
Entire company was created with the clients interest in mind, they put helping the client before earnig a profit.
Visit Website

9
7
Square One Debt Settlement
I was very happy with anything that they advised me on. They helped me every single step. I'd get something in the mail and right away I'd call them and they'd say 'take it easy, take it easy'. They were very understanding and they kept trying to cheer me up like 'it'll be over, it'll be over'. They were really good to me and I'm not sorry I did it. "

Wonderful to work with and cared about my state of finances. I actually felt like they cared for me and my quality of life as well as my debt. They didn't make me feel like a sub-human being or a bad person. These folks are great! Thank you!
Visit Website

9
8
Debt Settlement America
These guys rock! Saved me TONS and I'll recommend anyone go their direction!
Visit Website

9
9
DMB Financial
They don't take all their fees up front. Instead, they get paid only when they actually negotiate a good settlement. Plus, they were recognized in Forbes Magazine this year. They take the time to explain what your options are.
DMB is one of the longest running contingency fee debt settlement companies in the industry. DMB was offering no upfront fee programs 2 years prior to the FTC's ruling against upfront fees.
They are a great company to work with. They are fair and get their clients the best settlements possible
AFCC Accredited, A+ BBB Rated, They are the best!
V 4 Comments
Visit Website

9
10
Trident Debt Solutions
Read their reviews on Google maps and you will see why. Stephen Craig is personable and he knows debt settlement more than anyone I know. He got my debt down to much less than I was actually expecting to pay. Give them a try...
Visit Website

9
The Contenders
11
Total Debt Services
I was at my end and did not know where to turn Someone told me about your
company but I was afraid I should have contacted ya'll earlier but being
embarrassed and afraid I did not When I did contact you I was so distraught
I thought no way will they help me. It is too late, my situation is too bad.
Jeff my first counselor was understanding, calm and showed he cared and
assured me we could get things taken care of. I was afraid of fraud as this
is one reason for not contacting you earlier and he was able to explain away
my fears.

During a time of personal crisis, the people of Total Debt Services were complete lifesavers. I mounted an enormous mound of credit card debt and through the hard work and support of TDS program, I am now debt free and starting fresh financially. I can't say thank you enough for the peace of mind TDS provided while navigating the debt pay-off journey and they were always there to help me figure out how to deal with the creditors and credit debt!!!
I can not express enough how helpful Total Debt Service has been to me. The employees are there to make the process so simple and easy. They answer any questions you can come up with and never make you feel like you are a bother. Jody was the sweetest in helping me with all my debt crisis. I feel like they were there like "family" should be through hard times. I would definately recommend them to anyone having financial difficulties. The program worked for me.
Very helpful people... Gave me advice on how to handle on my own.
V 3 Comments
12 Roncor Group, Inc.
13
Premier Debt Help
This is a legitimate debt settlement company that took the time to work out the best possible debt program for my personal situation. I can't say enough about how their customer service worked closely with me and how they completely erased all of my debt in just over two years. (I just finished the program) and I feel like a brand new person. Thank you Premier! - summer3
I was with freedom debt relief and experienced horrible service. When I joined premier I was assigned a coach and a separate negotiator. They held my hand through the entire process.. I highly recommend them. Best of all they did not charge me until they settled my debt.
This is the one of the only companies that do not charge you a penny unless they make a settlement for you. This debt help service is great and the customer service was top notch! Thanks Premier Debt Help!
Thank the Lord for them!
V 2 Comments
14
Oak View Law Group
I came across Oak View Law Group 2 years ago. I was in a critical financial condition at that time. I was in the hell of debt like payday loans and credit card debts and few medical bills. I couldn't find any way to get out of this. Creditor's threatening calls made me scared. I looked for solutions in web and found ovlg.com. I must say they are superb. So friendly and they answered all my questions. I signed up with them and creditor's call stopped in a month. They settled my debts of around $33,000 and I saved more than $16,000. I'm debt free now and happily living with my partner.
I'm recommending oak view law group to all who are in debt and want to get out of it.
Thanks Oak View Law Group. - MarthaJackson
15
GHS Solutions
Extremely professional and very thorough in working with clients. They saved my brother and I a lot of time and money but telling us the accounts that were linked. The previous company I was with had no idea what they were doing. GHS is great
16
National Debt Relief
Got a few consultations from a couple of companies, national debt relief by far had the best customer support, very knowledgeable and not at all pushy.
They are the best the reps helped me ASAP. (877) 332 8144
17
Settlement Processors
The people at Settlement processor are truly amazing! They settled my $10,000 Discover account for 45% and my $16,500 Chasebank account for 26% Thank You Settlement Processor, They best thing I like in this company is that what they commits they do, I spoke with with many other debt settlement company and even too my creditor as well for my discover acct but none of the company in USA offered me this everyone offered me 75% to 80% I have to pay them bank even my creditor as well and that too with big payment or in lump sum... But when I call settlement processor they told me that they can do it by 50% but at the end they save 55% of my total debt, thanks again to settlement processor
Settlement processor is the best debt settlement company in USA company they did a great job day and night getting collection call but when I signed up with I really feel that yes this the best company because they stopped collection call and put me in 24 months plan with a comfortable payment, almost 60% of my debt is pay off more 9 months to pay then I will be debt free, Thanks Again to the whole team of settlement processor
Settlement Processors is one of the best debt settlement companies in USA. Now I'm debt free just in 24 months! I had credit cards debt & medical bills too. Settlement Processors settled my debt for less than the balance and saved me more than $8,500.00. Above all with their Debt Education now I know how to get out of debt. Thanks Guys
We were put in touch with Settlement Processors by a friend of ours when a failed business created a lot of personal debt of which we had no way of being able to continue with the payments. It seemed like a jungle with no way out.

Harry of Settlement Processors guided us through step by step and put us back on track with our finances.

We don't know what we would have done without them and can only say that we would encourage anyone who is going through a tough time financially, to get in touch and let them help you.

They have helped us and that jungle is now behind us.
V 1 Comment
18
Elite Financial Services, Inc.
My experience with Elite Financial Services started almost a year ago. From start to finish, the representatives that I had worked closely with maintained a level of professionalism that exceeded my expectations. Always available, my representative, made every effort to answer any questions that I may have had, and she truly guided me through this program so that I could be living "debt free". Thanks to the Elite Financial Services team.
Elite Financial Services did all that they promised. I am extremely satisfied with the professional manner in which my accounts were handled. My questions and concerns were answered in a professional way, and my customer reps communicated with me frequently. Everything was done decent and in order. I would highly recommend Elite Financial Services to anyone who would like to live debt free!
I worked with Elite for about 6 months and they were able to resolve over $40,000 I owed on three accounts. They saved me more than half of my balances. I would like to thank all the of people at Elite that helped me out, but especially (name withheld). He was a great negotiator! I would definitely recommend this company to anyone looking to get out of debt quickly.
"€When my ailing mother had to move in with us a few years ago we found ourselves like many others in a position of having to prioritize our payments to offset the additional cost. Feeling pretty overwhelmed and under tremendous stress, not brought on by our on choices but life, we needed to find a way to "stop the bleed" so we would not continue to accrue old debt and never catch up. I called Elite Financial to discuss our concerns. The best thing was that we never had a feeling of being judged but only supported in our efforts and encouraged by those we spoke to that getting out of debt was within our reach and within in a reasonable timeframe. We had several account representatives but the most impressive has been ____. She always seemed to make me feel like we were the most important customers she had and gave special attention to our accounts in order to help us reach our goal. As we get closer to the finish line we can look back and take a deep breath knowing we ...more
V 5 Comments
19 New Life Debt Relief
20
Right Start, LLC
My rates were getting to where I was struggling to make my payments. I depleted my savings and had to start taking money from my retirement fund. I searched the internet and came across "Right Start", read their webpage and was impressed. I sent my information in and received a phone call quickly. I was a little nervous but I was assured that they could help me. My rates were reduced from 9.125 percent adjustable to a fixed rate of 5.625 percent. Everyone that I dealt with was very professional, thoughtful and courteous. I'm very thankful for the talented people with "Right Start". -
BAdd New Item
Related Lists

Top Ten Debt Consolidation Companies

Top 10 Debt Consolidation Companies for 2018

Top Ten Best Cosmetic Companies
Top Ten Best Car Companies

Best Mobile Phone Companies
List Stats
600 votes
36 listings
8 years, 186 days old

Top Remixes
Posts
Debt Settlement saves you up to 60% off the amount you owe!
CommonWealthCredit
Error Reporting
See a factual error in these listings? Report it
here
.