Best Debt Relief Services
For those who are struggling under the weight of debts that are on the verge of, or already are getting out of control, there are professional debt relief companies who work to help consumers get their finances under control. Depending on the debt relief company and your personal situation, these companies may offer services ranging from financial planning to credit counseling to debt consolidation to
debt settlement
. whether you are looking for help getting your debts paid off faster or needing a lifeline to save you from bankruptcy, it may be worth your time to research your debt relief options.
This list is a collection of the best debt relief companies in the United States.
The Top Ten
1
Accredited Debt Relief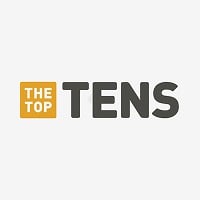 Accredited Debt Relief is one of the largest and most reputable debt consolidation companies in the United States. Founded in 2008, they have helped nearly 300,000 clients consolidate and rid themselves of $4.77 billion dollars of combined debt. ...read more.
Visit Website

9
2
Credit Care Corp
We have been in business going on 25 years providing debt relief along with credit report upgrading. We have the highest BBB rating. Call us now at 1-856-662-5111. -
Visit Website

9
3
Freedom Debt Relief
They lifted a huge burden off my shoulders. Freedom Debt Relief got my credit card companies to settle for $60K less than what I owed! Today, I'm debt free - which is something I never thought possible!
Visit Website

9
5
American Debt Control
I have followed this company since it was established and know the management to be honest, hard-working people who really do put their clients' interests first. American Debt Control is one of the best in the business.
They do what they promise. Very straight-forward. Great results for people in tough situations.
Visit Website

9
6
Franklin Debt Relief
Dude! It's awesome they gave me 1 billion usd at a rate of -10%. I suggest each one of you to use Franklin debt relief
Visit Website

9
The Contenders
11
Ooraa, Inc
I have been a customer of Ooraa Debt Relief since transferring from another debt management company in January 2010.
The service I have received in this time has been way above and beyond what I would have expected.
They show a genuine personal interest in me as a client in that I feel like they are dealing with me and me alone.
The personal touch is very clear; I feel like I am talking to a friend and not a company and the confidence I feel in their dealings with me and my finances is fantastic.
It's not just about taking my money. If I ask them to do something on my behalf; I consider it done as they are prepared to make calls for me and will always return my call with an outcome.
This plan has always been about me and what I want from it, not what is best for Ooraa Debt Relief.
Great service in my case one of my card of $15,000 was totally eliminated. I ended up paying no money. I recommend there service to everyone who is in need.
It's hard to believe that after working through the program, I've finally completed it! And thanks to all of you, I managed to turn a potentially devastating situation into a positive one, full of lessons learned and goals achieved! I couldn't have done it without your help! Your program is a god-send and I am so grateful for its existence! Despite my challenges throughout the program, you've treated me with courtesy and respect during each and every contact. Thanks Atosa
Relief, Relief, Relief! That is what the Ooraa Debt Settlement gave us. We cut our monthly payments in half and were out of debt in 18 months! We recommend the Ooraa Debt Settlement Company for anyone who has a serious need to get help with their debts.
V 2 Comments
12 Credit Solutions
13 Christian Debt Consolidators
14 End High Debt
15 Debt Free Company
16 Premier Debt Help
17 Settlement Processors
18 MyCreditGroup
19
Right Start, LLC
We dealt with Matt mostly at "Right Start" and he was always kind, professional and just a wonderful caring person to deal with when we spoke to him and he always understood our distress. Our payments were cut in half and I can't thank him enough for the way he handled our situation. -
20
CuraDebt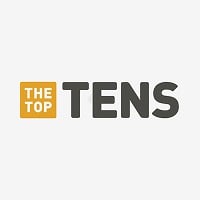 21
Golden Financial Services
These guys offer debt settlement services and will pay you just for your referrals. They are A+ B rated and have been in business for more than 10 years. Help your clients with a reliable debt settlement program and make extra money at the same time.
22
Debt Wave Credit Counseling
These guys offer credit counseling services. They are non-profit and pay out companies just for their referrals.
23
Key Credit Repair
This is an A+ B rated credit repair company. Their state of the art software allows you to submit business right from their software and then pay you a generous marketing fee.
BAdd New Item
Related Lists

Best Debt Settlement Companies
Top 10 In-Debt Countries

Top Ten Debt Consolidation Companies

Top 10 Debt Consolidation Companies for 2018

Top 10 Disney Songs by Comic Relief Characters
List Stats
100 votes
22 listings
9 years, 156 days old

Top Remixes
Error Reporting
See a factual error in these listings? Report it
here
.