Best Credit Card Companies
Credit cards have become a way of life for most people so it is little wonder that with so many people using credit, and so many options for people to choose from, that credit card companies have come up with such a wide variety of perks and promotions. From cash back incentives to airline miles to fraud protection to charitable donations, credit card issuers are working hard to make sure you have a card in your wallet that fits your needs.

This top ten list is a collection of the best credit card issuers out there.

The Top Ten

1 Visa

Visa is for sure better than all the other credit card types. If I was old enough to have a credit card, it would be a Visa. Plus it has a cool-sounding name. I am attracted to things with cool-sounding names, because I love words. Anyway, vote Visa, TopTenners!

Had to quit using ANY banks, too many fees and conditions, VISA cards are FAB to use for most everything!

It's America's true credit card. The credit card of America. The VISA... wow.

Definitely the best company. VISA can be used anywhere.

2 American Express

I just love American Express. Once I got a phone call from AMEX because someone tried to charge 1 USD from my card (which was not a big deal) they asked if I approved that transaction or did I do any payment.

I had no idea who that was but it was not me who made that kind of payment. On the next day, my new card arrived and that 1 USD was back to my account.

American Express is the best. They give you promotional points that you can use for many good retail stores such as Neiman Marcus.

They have special rewards which I used often. They protect you. And don't rip you off like Chase.

AMEX should simply be #1! Best programs, best customer service, and best looking cards ; ). Don't Leave Home Without It.

3 Capital One

Give you so many increase. Truly great service

If you to be treated as human, go with capital one!

Love capital one excellent service

Easy card company to deal with.

4 Discover

I did not want to get a credit card but the loan officer at the bank said if I wanted to get a house I had to get one because I had no credit cards, loans, or credit history. After looking at reviews Discover came out on top. Many others had pages and pages of horror stories.

I had to get a secured card from them and put $300 down. I only spent $30 or less per month and after the first year they sent back my $300 deposit and upped my limit to $750. Now after 1 year 7 months my limit is at $2,350 and my credit score is at 772. No problems and no complaints.

Escape card crushes the competition! Unlimited double miles on all purchases before and AFTER the initial offers are long gone! That plus great customer service and a fair annual fee, really, who can beat that?

I love discover it card! I am very happy and please. Discover is the best out of all.

The best among the rest.

5 HSBC

6 Citi

Citi is great. Citi never sleeps!

7 Wells Fargo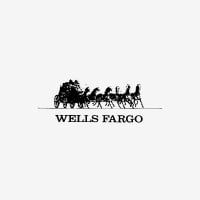 Wells Fargo & Company is an American multinational banking and financial services holding company headquartered in San Francisco, California, with "hubquarters" throughout the country.
My family and I have a mortgage with wells fargo, I also have a personal checking account, and if I have any problems, I always talk to my banker face to face and they straighten the problem out for me
8
MasterCard
Mastercard saved me 500 dollars on my last bill
9
Bank of America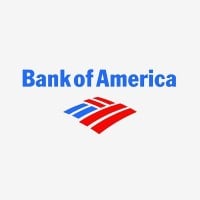 Bank of America is an American multinational banking and financial services corporation headquartered in Charlotte, North Carolina.
10
U.S. Bank
I have never had any trouble with their Visa card.. the bankers are always friendly and helpful!
It does not charge a fee to get money out and a fee if you use it .
The Contenders
11
Chase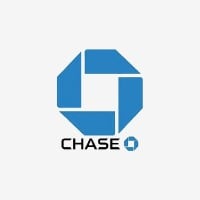 JP Morgan Chase Bank, N.A., doing business as Chase, is a national bank that constitutes the consumer and commercial banking subsidiary of the multinational banking corporation JP Morgan Chase.
This is a good company for your credit card. Just walk in and go to the ATM if you have to or walk in to get some help with your credit card!
Best credit card company to work with... High credit... Lower high interest after 6 month with good credit rating
Range of card possibilities with and without cash back/annual fee. No charge for overseas use (major for me).
Provide the Slate card with 0 apr for 15 month and 0 but fee
12 Diners Club
13
USAA
Low intertest rate, 1 Cash Back credited at the end of the year. Other excellent bank services. Highly rated bank.
Absolutely the best. The customer service alone is head and shoulders above the rest.
14 RuPay
15
Credit One
They been good to me, would like to see a credit line increase soon, since I always make sure I pay on time and usually the whole amount is paid.
16 Navy Federal Credit Union
17
Metrobank
Very convenient
18 Barclays
19 Pentagon Federal Credit Union
20 PNC
BAdd New Item