Best Merchant Cash Advance Companies
Unable to get approved for traditional financing or unwilling to deal with the hassles of a long approval process, stacks of paperwork, guarantees and collateral, and fixed monthly payments, many business owners are turning to merchant cash advance loans as a means of raising capital for their company.

A merchant cash advance loan works by paying business owners in advance for a percentage of future sales. The advance is then paid back over time in the form of a small, fixed percentage of the business' credit card transactions so the repay is more flexible and based on cash flow.

Merchant advances help business owners get the cash they need for equipment, services, inventory, settling past debts and just about anything they need to grow their business and these are the top 10 best resources for getting a merchant cash advance for your business needs.
The Top Ten
Snap Advances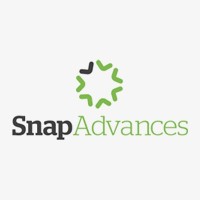 I've worked with Snap Advances a few times over the past 5 years. They are a great company to work with. They are honest, friendly, and seem to really care about your business. They are upfront about their rates, and get your money to you fast.
Visit Website
Get a Free Quote
Call: 877-557-7627
United Capital Source

We're proud to have provided more than $500 million in small business loans to thousands of businesses from a wide range of industries. As banks continue to make it hard for small businesses to source business funding quickly, we continue to provide the cash small business owners need to operate their ...read more.
Visit Website
Kabbage
Kabbage is the friendliest of the Merchant Cash Advance places. No pressure. They seem to really care about your business. I've been watching these guys since they first started doing advances with PayPal driven businesses, and they are solid.
Visit Website
Rapid Finance

RapidAdvance is a technology-powered financial services company that provides working capital to small and mid-sized businesses in the United States.
RapidAdvance is a leader in the alternative financing industry and has the working capital and proven track record to help your business grow.
Excellent company. Easy to work with
OnDeck
First Working Capital Group
Sure Funding Solutions

Sure Payments really made the difference my business needed!
Merchants Advance Network

Business owner for 12 years. I can't tell you how much of a relief it has been finding the capital I need with out the hassle and bs from conventional lending institutions. The candid, straight forward and punctual service I always receive is truly second to none. Finally found a place where a business relationship is valued.
I get a lot of calls about funding. Merchants Advance Network presented me with multiple options and let me choose. Would recommend them to everyone. Thanks again!
Hardware store over for 20 years been using MAN for 4 years. My sales are up 200% and I'm never charged hidden broker fees. Straight shooters from start to finish.
"So many options to choose from" Very helpful throughout the entire process"
AdvantEdge Corp.
So after getting bombarded with about 10 calls a day or more and telling everyone that I am not interested and to stop calling, a call from Nate really stuck out. He apologized right away for interrupting my day and went on to explain that he does not only provide merchant cash advances ( which I already had) but that they also provide clients as myself with SBA loans as well as TERM LOANS. After completing an application over the phone and answering some brief questions I was deemed pre-approved for the TERM Loan program that had a rate of 9.49% over a 5 year term. They also consolidated 2 of my daily advances which took away about 12,000 a month which really helped my cash flow.

Thank you so much Nate and Team!

You really helped us kick off the New Year!
After years of working with different companies and going through broker after broker these guys called me up one day and offered to compete for my business. Best financing decision I ever made. The broker I work with is completely transparent with me and never over promises like a lot of other people in this industry. Very happy with my choice to work with them.
They really helped me out with my business. I was declined from so many companies but took their time and actually funded me and I saved my business.
These guys reached out to me when I needed money quickly to keep a big project afloat. The two guys I worked with were amazing. They answered my calls on their cell after hours when their office was closed so they could work on my file to be underwriten and funded as soon as possible when everyone else was turning me down. They're an amazing company, and I can't say enough good things about them.
Kapitus
Clearly the best option for us. Fast, flexible, good terms, excellent customer service.
Solid team, great rates, best customer service in the industry!
Easy and painless
The Contenders
Fora Financial
The people at Fora are great. From customer service, Sales to underwriting. It's been a seamless experience for me and I could not recommend them enough.
Worked great for my pizza shop. It was a really easy way to get the money I needed to update some equipment.
Easy, quick, painless process!
Bambu Finance
These people are really friendly, they will hold your hand every step of the way. They are upfront, no hidden charges as I was looking for. I've had last minute changes that make me be a little skeptical about these type of companies out there, but they showed me the right way and I will be working with them as long as they have the same people and same process...
Very efficient and very professional.
Great Company! Simply the Best!
Credibly
Retail Capital knows that they make the most money when the small business owners they fund are happy. They're very helpful to entrepreneurs like us!
Retail Capital knows that they make the most money by truly helping small business owners.
Business Credit & Capital

BCC is a direct lender with various programs based on the situation of each individual merchant. We pay our referral partners the highest commissions in the industry.
Works quickly to get deals funded
Great lender with great programs!
Excellent customer service here.
Prices are great. People are very nice to work with.
Thank you
H Capital
The best rates in the industry with their payoff plan and the fastest funding out off all of the other companys
Advance Funds Network
Very easy to work with. They explained the lending process and walked me through the details. The whole experience allowed me to keep my focus on my business where its most needed. Thanks for all the help.
Friendly staff that was with me every step of the way. From my first call they were knowledgeable and clearly understood my needs. Advanced Funds is upfront and trustworthy.
Understood my needs and were able to get deal done with a great rate and without any fuss.
These guys just seem to really care about small business owners. What they said they would do was done in a timely and professional manner. I would highly recommend them!
American Stimulus Funding
Great group! I have done 5 deals with Michael and each time it's been great.
Zach, Reggie, Matt are great as well.
Approved and funded in 48 hours. Worked with Bob Delorenzo.
LendC
GoKapital, Inc.
Principis Capital
My Factoring Network
Smart Business Friend, Inc.
Down to earth and gets the job done without all the hassles or the obstacles. They have numerous programs that will fit your company's goal.
A good experience, gets the job done!
BFS Capital
Cashbloom
My experience with Advance Capital has been really good. Unlike other companies I called, this one helped me get ready financially for the holiday season. I was offered multiple options and was able to choose the one that fits my needs best. I highly recommend them.
I have been a customer of advantage capitol funds for almost 5 years and I just took my 11th loan. I called my renewal manager and received the additional funds the very next day. I Couldn't be any happier!
PSearch List