Best USB Flash Drive Brands
The Top Ten
1
SanDisk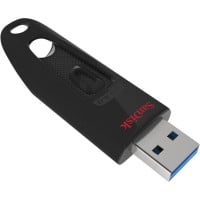 Its really good I have 2 sandisks and 2 other brands. Sandisk seems to be on top. It has traveled with me for a very long time and I really like it. I recommend it to all you folks out their who really like such products that are on top and show such a eat performance and build.
I use SanDisk each time on each day. SanDisk is the leading global computer accessory manufacturer in the world. They manufacture licensed USB flash drives ranging from Roxy (a popular girls clothing brand) to Family Guy.
I has gone through my washing machine more than five times and it still works perfectly! Using the same pen drive for the last 2 years.
This one is awesome. I have one and it is of 16GB and it is like 1.5 years old and it also got in some accidents like falling from a 5th floor, and mistakely got in the laundry with my jacket, but it still works more than like a new one.
2
Kingston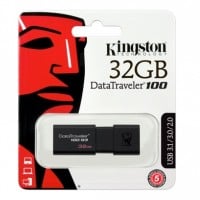 I had two Kingston data traveler pen drives, and they both survived 7 years of use and abuse, it took all kinds of beating and misused since it was the flash drive I let my friends borrow a lot. It also came to the point where on of the USB ports of my flash drive was bent slightly to the left because it was hit abruptly while still being plugged it, and thank God it still worked fine like nothing happened and this was the older of the two. It really showed me that these flash drives are really robust and can take a beating, at the same time great read and write speeds to with no errors occurring while transferring and copying all kinds of files big and small, compressed and uncompressed.
I used to use Sandisk a lot, but discovered you can't write to them with very large files, or they'll crash with an error half-way through the transfer. The Sandisks just can't keep up. Kingston does not have this problem. You can write HUGE files, and the Kingston just behaves itself all the time. I've slowly tossed out all my Sandisk drives and replaced them with Kingston. No more complaints about thumb drives when I did that.
I too have a Kingston 16 GB flashdrive which is more than several years old and has been a champion. It has outlasted three other flashdrives, all from PNY. I believe the Kingston would have to have a better quality memory chip than the aforementioned PNY, because the PNY will stop writing to memory with no warning. I do not expect my Kingston to last forever, so what it's worth: Back-up your flashdrives periodically so you don't lose any important data!
Going off reputation, durability, and reports of errors online, Kingston is the most reliable brand for storage devices without question. Other brands (you know who I'm talking about) have a tendancy to stop working without a reason or become easily corrupted. Been through several brands, and Kingston is the best.
3
Transcend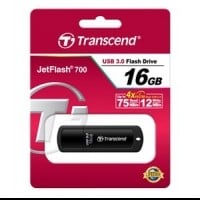 Been using my transcend 2gb for about 4 years now. Since I graduated high school. I've tried many other usb brands even the well known ones but, I quickly had problems with them ( write protected problems and file corrupting problems ). Only transcend gave the exellent performance, safe and very reliable.

Will even go buy new ones soon!
I am a 14 year old boy, bought transcend pendrive of 2 gb. Its very durable, strong and also runs with a good speed. Once I forgot my pendrive in my pocket and it was washed by my mother. As soon as I realised a became panicking and then when my mother handed it me it was dripping wet. After drying it up I put it in pc and incredibly it was working.
Transacend is the best pen drive I have ever seen because its data transfer rate is faster than other pen drives and build quality is also good compare to others.
Transcend is a best pen drive brand. I have 8gb pen drive. It has class 10 speed. SanDisk have no speed. And body was so easily crack. Kingston is a local company.
4
HP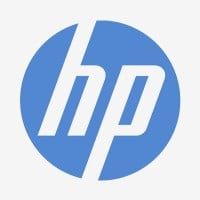 The Hewlett-Packard Company was an American multinational information technology company headquartered in Palo Alto, California.
My HP V210 is waterproof, shock-resistant and durable. It's also very stylish. According to me, HP is the best pendrive and PC brand in the world.
HP provides the best experience. It works best bot in computers and tablets. Without doubt HP is number 1 in flash drives. My 16 GB HP pendrive has great speed. Its just not great but awesome
Really fast writing and reading files.. But sandisk, kingston and trancend is a really good flash drive.. So hp should be on third or fourth
Yes, it is one of the best storage devices in the world!
5
Sony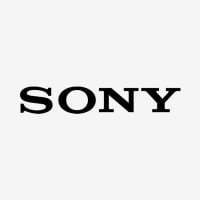 Sony Group Corporation, commonly known as Sony and stylized as SONY, is a Japanese multinational conglomerate corporation headquartered in Kōnan, Minato, Tokyo, Japan. ...read more.
I used to buy sandisk and hp mostly. But when I tried sony it really worked out well. The model, the capacity, the rate are all the things I wanted. Imagine a 16 gb for only 400 with best quality and design whereas in hp 8gb it worths 550 for a simple silver model.
I've had my pen drive for 4 years now, with daily use, and always works perfect I do daily backups of my work, storing from big photoshop files to small ones, everything fits perfectly.
Transferring and backing up data have

Never been simpler. Every series of our

Diverse range of USB storage media has

Unique features suited for different needs.

I like sony much
I have used the sony usb from 2year in all worst condition but they are still work properly.
6
Corsair
Really the fast one to read and write data with in seconds. The one to whom who hate to wait. It may be little expensive but the search for the fast one now.
The Voyager GT is incredibly fast compared to other USB 2.0 flash drives. In reality it can read up to 30MB/s and write at about 20MB/s. Never had such fast usb drive.
Reliable and fast, consistent high end performance. May cost a little more, but quality pays for itself.
Awesome very fast unit. Never let me down and fast enough to play be movies
7
Moser Baer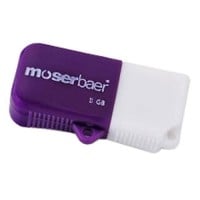 Had a superb Moser Baer and it was great for four years. Disappointed that I have to leave it now.
It a very good pendrive. I have been using it for 4.5 years. It still like new
Fine as long as you are fine.
8
Lexar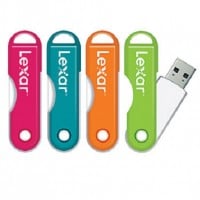 It's a good way to keep archived files safe when the computer/laptop is broken. My mom purchased an 8GB USB memory stick so I could get the video file that my coding camp made as a movie for an experiment in 2019. A year later, I then decided to fill it with digital memories from January to the recent time (August). I updated a little on September 5. Then I got a 128 GB Netac USB stick for Christmas. So I am figuring out on the files (Sep 2020 - present), which includes my personal stuff, stuff uploaded on the internet, and many more.
I have used one for over 2 years and it worked great, until a friend of mine borrowed it and lost it. I was really sad, but it was a great flash drive.

I loved it so much. I think it's the best
I love this I have 2 Ian flash drive they have gone through my washer, have been dropped from 10 stories and stil is working like a BEAST!
Great brand and I like the included software for encryption.
9
Imation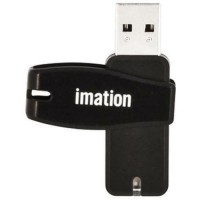 I bought this product 8 years ago. And it's still working.
I like once the "lock" function which really help to prevent virus
10
Toshiba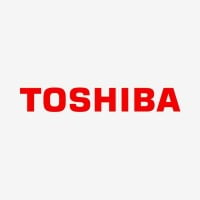 Toshiba Corporation is a Japanese multinational conglomerate corporation headquartered in Tokyo, Japan.
Its very nice to use.. And toshiba design is good...
Love the design. Works well. Very sturdy. No problems!
I do not felt a single problem while using toshiba...
Great designs and waterproof!
The Contenders
11
A-Data
New in the competition, will soon be at number 1 because of quality and innovation, just use them-you'll love it... Really.
Well, I love this brand of U.S.B.

It serves me a lot of benefits, just like protecting my files from being lost.
It is high-performance and performs better than advertised.
Great... Quality and design is superb
12
PNY
It's data transfer rate is faster than both Kingston and SanDisk. It's data transfer rate remains the same even after years of use.
I've been using 32gb of its for last one year, incredible reed and write speed and after a year of uses, it's transfer rate has been still the same.
This is the best drive because of size (seriously the 64gb is smaller than the 8gb, which is below an inch), storage, durability, etc.
I think PNY is much faster than Kingston pendrive. Because the speed of data transfer of PNY pendrive 4mbps but Kingston 3mbps only. moreover PNY no need to press 'safely remove my hardware' just can remove from the PC.
13
Apacer
This is one of the best company getting unnoticed.. I used it for nearly 3 years and tortured it a lot.. But is is still working the same as it was when I bought it.
At least 4 years here on quite frequent usage (few times a week on average). Also like it speed - its faster than some newer ones.
Best USB it. Special feature-water proof. It's great and beautiful work it's.
I just purchased one and hope it would be a good product with small size.
14
Silicon Power
Best pen drive. Special feature-water proof.
It's great and beautiful.
The best designs and excellent quality. Waterproof pendrives
Great design and one of the fastest drives ever I recommend this to all of you
15
LaCie
Awesome brand! I own a Rugged Key that is water proof, 3.0 usb, 32 gb, resists 100 meters of fall and protects my data with a password. And I have a backup software that came with the product and copy all the files from my pen drive every time I connect at my Mac. It's great
16
CD-R King
I've had two(2) 8GB cd-r king usb's that just stopped working after a few months. It's hardware is totally not durable and the files get easily corrupted and in worse cases, like what happened to mine, it just down plain won't be read in any computer device at all. Don't recommend this brand for people who are concerned about storing important files in their flashdrive.
I'm using my CD-R king USB for almost 3 years. Love it.
17
PQI
My first ever usb over 12 yrs old already! And also unlike other brands when accidentally drops, it won't work anymore, PQI still works fine!
I still have my 128MB flash drive working for 12 years now after more washings and crashes.
Went through washer & dryer and is STILL working perfectly.
PQI drives are innovative, cool, fast, durable and life time warranty and too small
18 OEM
19 Crucial
20
TDK
I have TDK for almost 3 years,mistakenly got in the laundry with my clothes but I am still using it. It works great!
I have it for 4 years! It's great
I broke recently 2 flash drives because turning computer off suddently in the bad way (power loss) because I was used to do this way with a "TDK trans it" and never had troubles, its very old don't know how many years and still alive
21
Strontium
It's faster, stays longer and above all the best quality...!
Strontium has the best quality above all!
Best quality and great design.
It's very good. Keep it up
22
Verbatim
They are perfect for me, not for performance but not for 10k file! I'm using it for project, Work great, recommended!
This is the cheapest USB drive on the market per GB. It comes with a two-year warranty as well as a capless or retractable cap design.
23
TwinMOS
Very faster, Nice & cheap...
24
Kingmax
I think its new
25
Maxell
Its lasted for 4 years and gone in with my clothes in the washing machine a couple times. It's so awesome
Great experience with all flash Maxell drives.
Never failed me, great performance and style.
Great memo, never lets me down...
PSearch List