Best Disney Channel Show Theme Songs
The Top Ten
1
Wizards of Waverly Place "Every Thing is Not What It Seems"
Great voice, great acting, great show. The theme song itself is just beautiful.
It is MAGICAL! I love it so much. It's catchy, fun to list me to and it has a good beat!
I heard it and I couldn't believe this is the theme song usually a good song like this has it's own name instead of being seen on T.V. as a theme song. Selena gomez has such a good voice! Keep up the good work!
I love the song. Selena Gomez does have an amazing voice. Keep up the good work Selena
2
Liv and Maddie "Better in Stereo"
I'm under the spotlight! (Holler) I dare you come on and follow! You dance to your own beat! I'll sing the melody!
When you say yeah I say no when you say stop, all I wanna do is go go go
You say stop. All I want to do is goo.
You you the better part of me me the half I'll never be the half that dives me crazy
3
Good Luck Charlie "Hang in There Baby"
Good Luck Charlie is one of my most passionate T.V. shows that I really care about more than any other Disney Channel show! I am totally obsessed with the theme song, Leigh Allyn Baker ( I am obsessed with her because she is funny and I loved these moments when she was pregnant twice, it was really funny), Bradley Steven Perry, and the adorable Mia Talerico! I cannot offer about her because she is the cutest little Disney star I have ever seen in my entire life! I really am in love with this show so much! I never want to stop watching it like forever! Haha! But really.. I am obsessed about it! When I first started watching it, I became obsessed with it like right away and I became interested when I found it on Netflix once.. So.. It was good! I really want to meet them super badly! It has been my dream to meet Leigh and Mia! I would be like very shocked!
Today's are work just running laying down jokes does anyone see where I am close my eyes take a bite grab a ride laugh out loud there it is up on the roof I've been there I survived suggesting my advice hang in there baby thinks I'm crazy but I know your futures bright hang in there baby there's no maybe everything turns out alright sure life is up and down but trust me it comes back around your gonna love who you turn out to be hang in there baby - Truly
It is cool. I like bridgit mendler. She is cool, nice, pretty, beautiful, generous, kind, smart, helpful.
I love good luck Charlie because Charlie ( mia talerico) is so cute and the song is awesome
4
Kickin It "Kickin It"
It is awesome and catchy! Most of the Disney ones r ( not pair of kings though)
It was okay but the song is called Kickin it with you
This is my Favorite theme song Ever from Disney!
Kickin it is the best
5
Austin and Ally "Austin and Ally Theme"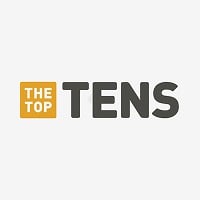 When the crowd wants more I bring on the thunder cause you got my back and I'm not going under your my point your my guard you're the perfects cord and I see our names together on every billboard heading for the top got it online make em say HEY and we'll keep rocking oh there's no way I can make it without ya do it without ya be here without ya its no fun when your doing it solo with you its like whoa yeah and I know i-i-i got the string cause i-i-i got you with me there's no way I can make it without ya do it without ya be here without ya - Truly
Most editing in a theme song video ever. I seriously love the editors of this show! Ross' singing is also really amazing. That kid has some talent!
I like them. They are kind, smart, cute, pretty, generous, helpful, beautiful, cool, nice. They are rock and roll. Musical.
Austin and ally is awesome I love both Laura and Ross they are cool
6
Shake It Up "Shake It Up"
I love the show and the song! Absolutely deserves to be number 1! It just makes you want to get up and dance! Everybody, evrybody, get out on the floor!
I love. Shake. It up. Love. You your. The. Best
I love you zendaya as rocky blu and bella throne as cece jones
! This theme song is so catchy
7
A.N.T. Farm "Exceptional"
I hate the show but love the theme - AliciaMae
I love the idea of this it's so cute
This song is okay
Wasn't super catchy but it had a good message to it.
8
Girl Meets World "Take on the World"

This my most favorite song ever! I love this show I finished all 3 seasons in 4 days. bought the song on my phone. Why is this down here. Bring it up to number one disney fans. Take on the world!
I love this song! It basically changed my life. I memorized it. It's the only song I really sing. Must hear
This one is absolutely amazing, both the full version and the shortened one!
This needs to be #1! You're just listing these as you go along. This is isn't a proper list. Take On the World definitely deserves to go before Hey, Jessie. SERIOUSLY, COME ON, PEOPLE.
9
My Babysitter's a Vampire "Girl Next Door"
I bought this song iTunes and now I know it by heart. Only because she's the girl next door. Nice but naughty with a heart that's pure. - NiallersNandosXOXO
I think that the song shes the girl next door is awesome and I hope that the show really can start up on Disney Channel rory is a great actor
I always thought this was catchy. Who sings it?
I wander why the show stoped. I loved the show so much
10
The Suite Life on Deck "Livin' the Suite Life"
Amazing! The first line is so catchy itself "come along with me, and lets head out to sea what this world has for you and for me now"
Cause were living the suite life now!
It is the best Disney Channel Theme SONG, and it relates to the show so much.
Oh-ay-oh, this boat's rocking'! It's been a while since I've watched this show but this theme song was by far the most catchy!
The Contenders
11
Gravity Falls "Made Me Realize"
Seriously, #11? This should at least be in the top 10! It may have no lyrics but the beats and music is so catchy as call me maybe! (i'm so sorry). But still, this song is like an imagination generator. once you hear it it's like your in a journey through your mind and a place of wonders and mysteries, And it gets stuck in your head, in a good way..
The Gravity Falls theme song literally ties up with the theme animation and actually suited the show. Even though there's no lyrics, the theme song still stands out amazingly. Once you hear the theme song you can't get the awesomeness out of your head.
I LOVE this song it's so creepy yet catchy I love the show and the song. And the whispering at the end is really cool
This should be at least in the top 3. This is the best theme song. No lyrics but catchy. Gives you the feeling that darkness is coming. Every other Disney show sucks
12
Sonny with a Chance "So Far So Great"
This was a good song
So far, you have been so great, Demi Lovato. Heck, even greater than Sonny With a Chance.
13
Best Friends Whenever "Whenever"
This song is ok
14
Kim Possible "Call Me, Beep Me"
This is a classic! Honestly, it should be at the top. It's so catchy that literally EVERYONE knows it by heart!
This song s really catchy! The first time I heard it the song was in my head for weeks. I've heard it so many times that I know it by heart now.
Oh yes! A classic! Should be number 1! - gumballgal123
What's with cartoons being so under-appreciated on this list?
15
Phineas and Ferb "Today is Going to Be a Great Day"
But it reruns on Disney Channel and Disney
I love this show. THE fact it going to end makes me sad. But old and new ones there all the best.
I Love the theme song it's the best
Who tf put this banger at 16
16 Lilo and Stitch: The Series "Aloha, E Komo Mai"
17
Hannah Montana ''The Best of Both Worlds''

Miley sing amazing.She is the best singer in the whole wild world.Sings way better than Selena Gomez.

This song is a legend!

HANNAH MONTANA FOREVER!
It was the first song I liked the most... How is it not in top10. It is really a nice song... :-)
This show needs to be deleted
I always watch Hannah Montana at 9.00pm and when the theme song comes on I always jump out of bed and either sing or dance to it it's why I love it so much it gets me up and of my feet
18
Jessie "Hey Jessie"
Can be cheesy but it is the sound of childhood. Also we all miss Cam...
I heart jessie but not the person who said some of the theme song is really cheesy
Jessie is awesome and I love Luke he is so cool and cute
How is this not higher I gotta ask.
19
I Didn't Do It "Time of Our Lives"
This song's much better than some stupid Sofia the First song.
20 So Random "So Random"
21
Pair of Kings "Top of the World"
This was the best
22
The Suite Life of Zack and Cody "Here I Am"
I just love it
It's the best Disney Channel series!
It should be higher than High School Musical!
This song is just so FABULOUS!
How could this song be at 32?
This song is so amazing. You messed up people. LOL JK But this song's so much better than High School Musical songs.
23
That's So Raven "That's So Raven (Main Theme)"
Whoever put this below number 3 needs help lol like why is it number 25 and below Pair of Kings?
Love it. One of the best in Disney History. - Trucker55
It's so catchy!
So catchy
24 High School Musical "I Love Music"
25
K.C.Undercover "Keep It Undercover"
This should be next to Take On The World. Either under or above. U tell me.
Love the theme song
I like it
It's so secretive it amazing for K.C Undercover😝
26
Fish Hooks "Ring the Bell"
I liked this song :P
27
Jonas "Live to Party"
Love it
28 Gravity Falls "Weirdmageddon Theme"
29
Sofia the First "I Was a Girl"
Weird title, awful show, awful singing = CATCHY!
THAT BRATTY FAMILY - Annabeth_Alexis_Chase
30 Violetta "En Mi Mundo"
31 Mighty Med "Mighty Med Theme"
32
Victorius "Make It Shine"
VicTORIous is Nickelodeon, not Disney. - marisolsanchez
It really does shine
33
Wander Over Yonder "Wander Over Yonder Theme"
Even though it repeats the same thing, it is UNBELIEVABLY catchy.
The best theme song that repeats the same thing.
34 Phil of the Future "Phil of the Future Theme"
35
Cory in the House "Cory in the House"
Very catchy and makes you wanna dance.
you can tell it is old school rap
100% the best.
36
Proud Family "Proud Family Theme Song"
One of the best theme songs so unique and so catchy how can you not sing to it!
37
Bizaardvark "Let's Go Make Some Videos"
I love Bizaardvark's theme song, it is so catchy! Madison (Frankie) and Olivia (Paige) perform it so well!
38
The Little Mermaid "Under the Sea and Part of Your World (Instrumental)"
This show was so beautiful! Definitely did justice to the film!
39
Timon and Pumbaa "Hakuna Matata (Remix)"
Not the same version from the film, but good enough for the T.V. series.
40
Mickey Mouse Club "Mickey Mouse Club Theme"
The original Disney Channel show.
41
The Next Step "Stand Up"
Love the next step.
42
Wolfblood "These Veins of Wolfblood Grow"
Hate the show, love the theme.
I love this show and wolves
43 Star vs the Forces of Evil "I'm from Another Dimension"
44
Duck Tales Theme "Ducktales"

CATCHY - Annabeth_Alexis_Chase
45
Boyster "Rather Extraordinary"
Mostly description, but catchy background music.
46
Fast Layne "Just Wanna Go"
What this I the best
awesome
47
Even Stevens "Even Stevens Theme Song"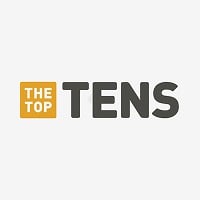 I love the clay animations, and the song is amazing!
48
Randy Cunningham: 9th Grade Ninja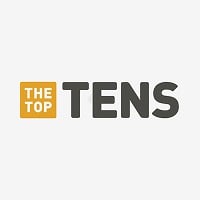 Randy Cunningham: 9th Grade Ninja is a Disney XD show created by Jed Ellinoff and Scott Thomas and produced by Titmouse Inc. The characters were designed by Jhonen Vasquez, a creator from a Nickelodeon show, Invader Zim . ...read more.
49
Lab Rats "Theme Song"
Even though there's no lyrics, it so catchy!
BAdd New Item