Best Engineering Schools In the Philippines
1
Mapúa Institute of Technology
Mapua is excellent when it comes to engineering. It's true that once you're in, you will truly experience hardships to the extreme, everything is hard in mapua, math in here will make you go crazy, but in the end, you will realize that it's all worth it. Nothing beats the feeling of surviving mapua.
The best way to measure the quality education a school is to know how their alumni performs in the industry.

Among all the schools in the Philippines, most famous Filipino engineers gloabally are graduates of Mapua Institute of Technology! Here are some of them:
Engr. Dado Banatao - the Bill Gates of the Philippines. He invented the microchip which is one of the reasons why the Internet is possible, then it later bought by Intel Corporation
Engr. Eduardo San Juan - the inventor of the Moon Buggy
Engr. Jose Ronaldo C. Roque - designed the engine harness of luxury cars such as Jaguar and Land Rover

Mapuans are very distributed across the globe. Here in the Philippines, most of the engineers working in technical companies are graduate of Mapua..
PLDT - 90% are Mapua grads
Meralco - 90% are Mapua grads
SMART - 90% are Mapua grads
ABS-CBN - 90% are Mapua grads
GMA Network - 90% are Mapua grads
And other companies.. (Too many to mention)

This ...more
While school can offer good curriculum.. It still depends on the support of the school on the learning limitations and real capabilities of students it has accepted plus the desire to learn of these students to pursue their dreams...
No doubt Mapua is still the best ABET accreditation and other accreditations and other other accreditations made the institute a global center of excellence when it comes to maths and other applied sciences. Do I need to say more?
Mapua in the beginning is a very difficult school especially once you are inside of it, your life will be black and white. MATHs are everywhere, and there are more Exit Exams (more of like a pre-board style of examination) plus Correlations (which is like a board exam style). In the end, you will realize that once you graduated in Mapua, it will all be worth it and everything is going to be easy in the real world for you because you survived all the hardships. In Mapua, it is all about hard experience that will tell you that in the real world, it is not always your birthday and that the survival of the fittest will do.
2
University of Santo Tomas
Engineers that graduated from UST aren't bloated with air and self-entitlement like graduates from other universities. Therefore, they excel and learn more in the field because they have a certain degree of humility that doesn't compromise their competence. Thomasians are the top choice if you want to hire professional engineers that can easily be managed and generally better to work with in the field or work place.
Certainly one of the best because of its wholistic engineering coupled with management approach! Best of all, graduates are transformed to God-fearing and pro-people leaders of the community. Go UST!
UST is consistent in producing competent engineers as shown with the results of every board exam.
I am currently studying in UST and I found myself improving in terms of academics. UST is a great school for students who wanted to be a future engineers. This school will not just teach you to excel in your studies but it will also teach good moral. :))
3
University of the Philippines - Diliman
This ranking is wrong and reliable because UP Diliman is the worst engineering school hahaaha
This school has definitely the best engineering programs in the country.
UP Diliman is the best university in almost all fields in the Philippines and with many recognized graduates working for Silicon Valley based and other companies abroad. UP graduates are trained to be resourceful and independent so expect them to accomplish objectives with minimum management supervision.
It's unanimous, when it comes to percentage and number of examinees, although it is cheaper compared to other schools, but when it comes to knowledge UP is the best of all and also it is the highest ranked university for the Philippines when it comes to international rankings, so all of the other courses, UP is the best institution
4
De La Salle University - Manila
Lasallian engineering graduates are becoming way better now. In recent years, they perform very well in every board examinations providing topnotchers and even a top performing school. The only private university recognized by international organizations.
Civil Engineering. Enough said
Best employment opportunities after college
Lifetime income post graduation?
5
Saint Louis University
Best school in norther luzon
This should be in the top 10. I don't study here but looking at the results they give every year, they deserve to be in the top 10.
SLU must be ranked no. 7. Best in ME, CHE and Architecture
One of the best, should be in top 10
6
Technological Institute of the Philippines
Here in TIP, we are proud to say that we've got ABET.
TIP always stand tall... TIP is the second engineering school who got ABET of course the first one was MAPUA..but we are proudly say that WE GOT ABET..!
TIP is always an option of every college student especially in programs like engineering
TIP is the best engineering school, period.

TIP is better than Mapua. Why? Read the following reasons:

1.) Mapua is imprisoning the student to just study, study hard, study harder (because of quarterm) what the institute was given to you. It lessens your time being with friends, family, and explore other things you REALLY want to do (e.G. passion, Business, Religion, Lovelife, etc.).Unlike in TIP, you have the freedom, you have the time to pursue what you really want to do.

2.) TIP is full of competitions related in engineering which helps the student to become ready in the real world of engineering. Unlike in Mapua, competitions relating to engineering are much fewer compare to TIP. Unfortunately, the biggest competition in Mapua is mostly about pageants :)

3.) Tuition fee in TIP is much cheaper than Mapua yet the facility and the quality of teaching in TIP is still at the top of the world. TIP maintain a good strategy in maintaining the low tuition fee ...more
7
Bulacan State University
One of the best State University in the field of Mechanical and Civil Engineering.
This university always produce topnotchers in any engineering specialization they offer
Engineering is equal to Bulacan State University! Bulacan State University is simply the best! Proven with the large number of top notchers and board passers in any field of engineering
Despite the fact that the budget allocated for this university isn't that big, the quality of graduates produced here is impressive
8
Technological University of the Philippines
Focuses not only in academic subject but more in actual application training and technical skills of individual. Graduates can easily adapt the actual working environment.
Excellence in academic focus on engineering and sciences, strong research and development through it's Integrated Research and Training Center.
Graduates, aside from passing the board exams, are highly competent and can easily adapt to the real working environment because of the excellent training given by the university.
You'd think you're stupid while studying in this school but when you get the chance to know how other students from other schools do, you'll be amazed that you're far from being stupid. This school excels in hands-on activities, professors are highly competent. Just studying in this school is enough to pass the board exam. No kidding.
9
University of the Visayas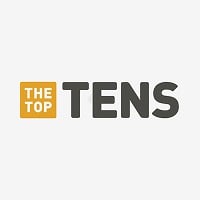 The University of the Visayas is an educational institution located at Cebu City, Philippines. It is billed as the first school in the entire province of Cebu who gained a university status.
We are one of the Top perfoming University Overall Engineering board exams 2015 in the Philippines and Visayas with a passing rate of 33%.

PH Top Rank # 67
VISAYAS Top Rank # 15 - jayben
Visayanians! Best engineering in the Philippines
Because it is the first university in visayas... the best ever
Best engrs comes from university of the Visayas...try to check who are the owners and teachers of the best review centers of engineering...they came from this University...
10
Batangas State University
--- Formerly known as PBMIT --
--- Up 'till now, carving it's victory among engineering schools in Southern Tagalog Region.
--- One of the Top Engineering Schools in the Philippines

Ung iba jang assuming na sila pa ren magaling sa Engineering
E tumimo na kasi di na mabenta and ganyang marketing strategy.

Board Exam Result speaks for the school's quality of engineering education.

And why is it BatState-U not included at least in the top 10?!
Be true to yourselves guys.
As I may say, Batangas State University is a Very good school if you are to enter the engineering world. But be sure you entered their Integrated School.
It offers 2 Math Subjects (from the second year to the last) and 2 Science Subjects (from first to the last year) It is a Technology Based Curriculum for the Engineering and Technical Education For Special Science Highschool of Batangas State University. The IS Department is making sure that your child is ready to face their course especially the Engineering world for it's designed to shape its student to excel in that field.
Batangas State University is the Top 1 Performing School in Mechanical Engineering for the last... well.. for so many years and counting.

Not just in Mechanical Engineering, Batangas State University was named as the Top 1 Performing School in Electrical Engineering on September 2014 board examination.

Batangas State University is also home for more than 100 topnotchers on different majors in engineering.
Well, who wouldn't want to spend 6-7 years in engineering with some professors who takes out their anger on students? Or professors who can't explain why students running for exemption simply fails? Or those who simply favor girls who are always hanging out with them? Or one who... nvm I could go on but you get the point. We are still the top performing in Mechanical Engineering.
The Contenders
11
Polytechnic University of the Philippines
Most of the hardworking and best employees in all of my current and previous company even here in Qatar were alumni of PUP.. PUP Engineers were very resourceful and makes work simpler and easier.
PUP is the only university that gives better opportunity for those who cannot afford the very high cost of education, but you must have a brain to get accepted. Thanks PUP, I give back by helping start up companies in the Philippines grow. And I will always serve for the best interest of our country.
I am one of the electrical engineers produced by this university in 1994 and I am proud to be PUPians
PUP is undeniably one of the best performing Universities which offers engineering in the Philippines. It even produces board topnotchers and best quality engineers.
12
Adamson University
Adamson University is number 1 when it comes to Chemical Engineering and Computer Engineering.
The Adamson University chemical engineering department has long been internationally recognized as a distinguished and groundbreaking center of research and higher learning. Most of Adamson University graduates have gone on to careers in private sector in Middle East include petrochemical engineering, medicine, electronic materials engineering and biomedical research.
No doubt! for its Chemical Engineering program,...AdU is the best...
Adamson university was very good in chemical engineering then the other engineering courses also good! :)
And university have brilliant professors!
13
University of the East
ALL OF GRADUATE IN U.E.. PASS IN BOARD EXAM
I'm one of the graduates
Tomorrow begins in the East.
I enrolled here but I didn't survive
14
Mindanao State University - Iligan Institute of Technology
Most of the students enrolled in
MSU are honor students in high school plus instructors here are with doctorate degrees. Brain is the number one requirement to survive here, students are trained to solve with the most difficult problems.
Many poor but deserving students are enrolled here. They may not be as popular as the universities in Manila but they produce quality graduates.
The school that so far has the lowest tuition fee but produces quality engineers at its best.
MSU-IIT HAS BEEN FAMOUS OF HAVING 100% PASSERS IN THE BOARD EXAMS (ENGINEERING)
15
Cebu Institute of Technology
Cebu Institute of Technology - University is a Filipino First University. Even after declining offers of partnership by various international mega (Forbes top ranking) companies engaging in shipbuilding, Manufacturing, EPC and R&D did not stop CIT in providing quality Filipino style of education that have been proven for years to be one of the best service providers all over the world.

Simply because CIT strongly believes in the Filipinos, thus keeping its education the Filipino way.
And that is why CIT-U should be considered as the true BEST Filipino University for Engineering!

However, CIT is also engaging in exchange student programs by Japan Universities as some students are being offered by Japan due to their excellence in the field.

CIT currently have 200+ Academic Scholars, 370+ Non-Academic Scholars (Working Students), 430+ Sponsored Scholars (Company Sponsored Scholarships), 250+ Freshmen Scholars (High school Top Students) with a total of 9000+ ...more
Well training and equipped with latest engineering technology
It would really be my greatest accomplishment to graduate in this university even though that it took me so long because its really difficult and its everyday survival but it's part of the training that fits us students to be ready for the real engineering world
CIT University has 661 Board Topnotchers with 72 1st placers (majority with engineering majors) to date since 1946.

CIT University is the first higher educational institution (HEI) in the Visayas and Mindanao classified as Category A (t). This places CIT as a mature teaching institution under the CHED-IQUAME framework. IQUAME is Institutional Quality Assurance Through Monitoring and Evaluation, a system of higher education quality assurance and classification.
16
University of the Philippines - Los Baños
Best engineering school in the Philippines, consistently providing topnotchers every board exams and providing excellent background before exposure to work
Despite the sorry state of education budget and lowest tuition considering high standards of teaching, UP is the best.
In Civil Engineering No other school maintained a 12-year 100 percent passing rate in board exam. We have very few graduates but we have better quality than any engineering school in the country.
Consistent high passing rate
17
Pamantasan ng Lungsod ng Maynila
Most, if not all, of the students of PLM during my time belong to a meager-income family of Manila. There must always be an edge over ours those established colleges and universities in terms of learning facilities, engineering equipments, etc. , because our subsistence in the school depended on how much the local government of Manila could provide us. And until these days the situation is still the same. However, despite the odds, PLM is still producing fine graduates and board topnotchers in some fields... Proud to be a PLM alumni.
Low tuition fee and provide quality education and values
No tuition fee for those who deserve it
Has one of the highest passing percentage, if not the highest, among all schools.
18
University of Batangas
90% above all engineering courses
University of batangas for me is the best engineering school,
Best Engineering school in the whole Philippines!
They produced best engineers in the Philippines
19
Far Eastern University - East Asia College
One of the best engineering school for Electronics Engineering.
The modern facilities this school has can prepare you to real life engineering problems when you graduate. With constant development in the curriculum, you can expect the best and consume your college life in an orderly way. As a student of the said school, I can guaranty the support of the professors to their students and train them full kindheartedly. FEU is not really a popular choice as an engineering school but dare I say it's one of the best.
Now named "FEU INSTITUTE OF TECHNOLOGY" is considered one of the top Engineering and Computer Science University. FIT offers a great curriculum and amazing facilities for students.
It is true that the entrance exam is easy but believe me staying and finishing the program is easier said than done.
Recently, FEU-EAC became FEU-Institute of Technology. As of 2014 it is still undergoing facility improvements and developments such as the construction of the new 17-floor building for FEU-IT students. I think it is not the best engineering school YET but has the potential to be, especially since the professors are very professional which makes the quality of education great.
20
Bicol University
Bicol University College of Engineering has an outstanding track record of topnotchers, placers and passers! It also boasts of outstanding alumni who are gainfully employed all over the world, with extraordinary skills and competencies as Engineers. Others are now owners and/or managers of their own construction and engineering agencies.

Bicol University, as a whole, is a premiere university in the Bicol region and the only university which is ISO certified since the year 2011.
This university may not be outstanding in facilities not like other universities but it can give a really strong assurance to its students for a high-quality,not just high-quality but a word class education that is why over the past years it has produce topnotch graduates and successful ones.
One of the universities producing top notch students for the past years...

I can say I'm proud to be an alumni of this school
I may be not be a graduate of this university but still proud. They produce topnotchers not only in the field of engineering but also in other courses.

The best school in Bicol Region.
21
Silliman University
. Silliman is one of the undisputed school when it comes to engineering!
Teachers and professors are not just great and excellent, they always become. Our parents, brother, sister, in short, family. And it is beyond the four walls of the classroom
Silliman is the best!
In this prestigious institution, you are taught the way of the Spider-Man: "With great power, there must also come great responsibility."
22
National University
The growth and development of the Engineering program in NU is adopting the performance of the Engineering of SMDC
It should belong to the top ten in engineering school in the Philippines as the top one in Sanitary Engineering. In Architecture NU is recognized as one of the top five university. Wherever you go in the world in the field of engineering there are always a graduate of NU. It's graduates founded several engineering schools in the Philippines and established engineering curriculum in several colleges. Look at the records of NU's passing rate in Engineering & Architecture.
My brother told me this was the one of the best engineering courses
One of the engineering university in the Philippines which got very rich and well known tradition in engineering. Look at the board exams results and you would be amazed of how many topnotchers in engineering and architecture NU had produced. NU's graduates are employed all over the world in technical field. One of their graduates is Ex Pres. Fidel Ramos (BSCE) and also a graduate of West Point or US Military Academy.
23
Negros Oriental State University
We belong to the top school
Awesome passing rate percentage!
Results of the Board Exams speaks for itself
Home of the top notchers
24
Don Honorio Ventura Technological State University
Best school in Engineering..
Best school in architecture central luzon
A student lead the Mechanical Engineering Board Exam 2013 and he is a topnotcher RANK 1
Because their students in engineering were selected :D
25
Malayan Colleges Laguna
Already produce 10 topnotchers from 3 batches of graduates
You can't pass a certain subject unless you are putting effort in studying.
Most people here think that passing rates is proof of being a good school. Well passing rates is based on 2 things, the students and the school.
Since we are only talking about being a good school, I will not use the passing rates as a proof, although we have good passing rates.
Malayan Colleges Laguna (MCL) entrance examination is very easy, an average student could pass it easily without reviewing unlike other schools which have very hard entrance exams which can only be pass by smart people. My point here is that most student in MCL are only average students while other schools like UP and other schools have many intelligent student so it is expected for them to reach success after they graduate, but in the end MCL graduate could compete with UP graduates. The only reasonable explanation here, is that MCL very good engineering school that it can make its average students compete with other schools which have many intelligent student. In fact, some of MCL boardtopnotchers have ...more
We have the fastest point guard as a prof
26
Bohol Island State University - Tagbilaran City
"Bohol Island State University is mandated to primarily provide advanced education, engineering, agriculture, fisheries, environment, arts and sciences, accountancy, cooperative, business and entrepreneurship, technology and other relevant fields of study in the undergraduate and graduate levels; and to undertake research and extension services, and provide progressive leadership in its areas of specialization to meet the needs of the Province of Bohol and Region VII. "
Bohol Island State University is one of the Top Engineering School in the Philippines in terms of board exam passers.
Does bot fail to qualify every year for the top 10 performing schools in the Philippines based on ME and EE board exam results.
Awesome school
27
New Era University
New Era University top the Engineering Board Exams, 1st Place, since year 2000, all 1st Place World Topnotch ( Electrical Engineering, Mechanical Engineering, Civil Engineering, Industrial Engineering, Electronics and Communication Engineering), all got exa%(1, 000, 000, 000, 000, 000, 000%) and continue rising more than 500 exa%( 500, 000, 000, 000, 000, 000, 000%) all are recorded in Professional Regulation Commission and United Nations. Ranker Community search (w. Ranker. Com), proof New Era University, one of the biggest Universities Worldwide listed in Ultimate list on "Best in Engineering Schools". QS World University Rankings (w. TopUniversities. Com) also proof New Era University are lined up with the best Universities Worldwide, placed on the top of the triangle of 1st group of 1st triangle, its Qs Stars:Massachusetts Institute of Technology. Followed by Harvard University ( Qs Stars:Cambridge University ) no.2 and Cambridge University (Qs Stars:Harvard University) no.3 for ...more
New era university upholds the Christian values incorporated into academic knowledge.
Long live New Era!
New & hightech equipment
28
Central Philippine University
"The only Shool of Engineering in the Philippines adopting two additional Engineering courses ABROAD... High Class Laboratory of its Chemical and Packaging Engineering... The only school offering SOFTWARE ENGINEERING in the Philippines... And a consistent bar TOP!
Central Phil University engineers are mostly successful overseas. Some would opt to work in Manila, but many are still opting to work overseas. They are seen in the list of top performing schools for board exams as they normally have less than 15 graduates for EE, ME and CHE courses, but there passing rate is very high. In Dubai, Singapore and Australia, they have a solid network. it is top one eng school in western visayas and undeniably top ten.
First school in the Philippines to offer Packaging Engineering.
The only school offering Software Engineering AND producing competitive graduates
29
Eulogio "Amang" Rodriguez Institute of Science and Technology
They have all the engineering courses. It envisions to become the center of excellence in engineering education and be accessible to qualified students in the field of engineering. It should be also recognized for its excellence in quality of instuctions, research and extension services and likewise contributes for the betterment of the community and of the coubtry. It aims to provide the highest quality for engineering instructions, to produce marketable graduates who possess the needed professional, technical skills and ethical standards and who are best fit to the demands of the industry, locally and globally. It has low tuition fee.
Affordable tuition fee and has a high quality of teaching.
They were now improving in teaching and more competitive than before
This school have the potential to become a greatest engineering school here in the philippines,
30
Pangasinan State University
This is the best school for engineering
Eto and number 1
Quality of education is world class!
For the pas consecutive years their first time takers are always 100% passing rate
31
Western Institute of Technology
Produced Some of the Best Mechanical Engineer in the Philippines & Abroad
Best Mechanical Engineering Schools.
Best in civil engineering
Have a lot of electrical enginering top notchers
32
University of Rizal System
It should be on the top 20 schools
Top passers on board are from University of Rizal System
Consistently above the national passing percentage and school na ito!
Dapat kasama to sa top 20 eh
33
Rizal Technological University
This is the School who molds my intellectual and shape my future without this institution I cannot achieve what I am now... Thank you so much for teaching on how to stand with my on foot and to all the knowledge and wisdom I acquired and from all the professors, deans, classmates, batch mate and to all the staff and faculties in Engineering and all other department for teaching all I need to bear and carry during my journey... Thank you always to my best buddy(a best classmate and a best friend) who give his affection, care, comfort and love that I never had experience during my childhood except my father(his the first man who express love and comfort to me and my best buddy here in RTU is the next person to my father expressing their love and compassion to me)... I love this school so much I learn enough knowledge and gain much wisdom... This is the best school and University that I knew and I ever had not only here in the Philippines but all around the world... Mabuhay ka Rizal! God ...more
Rizal Technological University also looking forward to produce best engineers all over the world

-Bachelor of Science in Electrical Engineering
Has the best Instrumentation and Control Engineering in South East Asia, the pioneer of Electrical Engineering in the Philippines, and the pioneer of BS Astronomy, and the home of Philippine Instrumentation and Control Society of the Philippines
Rizal Technological University teaches its students not just mentally but also physically. As early in there first year in college, the students are capable of doing actual things. That's because RTU provides great facilities and always follows an outstanding modernized curriculum.
34
Camarines Norte State College
Most engineering students are equipped before he/she graduated
Even if it has a low rates of tuition fees.. The quality of education when it comes on engineering degree is still intact.
"the happiest place to study and learn"?
An institution to be proud of..
35
Ateneo De Davao University
One of the countries leading academic institutions, AdDU is home to topnotch engineering programs in the country.
The tuition fee may be higher compared to other schools but the knowledge you obtain is on par with Universities outside the country. Ateneo de Davao University is the home of the most beautiful female engineers.
One of the best schools of engineering and architecture in the country consistently producing high caliber and excellent graduates.
They don't care if they have less students
36
University of Southeastern Philippines
The school has highly qualified professors/instructors which compensate for its lack of facilities. A good school but you must study hard in order to graduate.
It must be in the top 10 based on my experience. I am an engineering student here and I didn't survive. Because of the terror profs that I encounter.
My brother is attending in this school and I don't know if I can say that this is a good school. They don't even have laboratories to do lab works.
Yes it is.. I think this School must belong to Top 10 best engineering Schools.. Because of its High Quality of Education..
37
Southern Luzon State University
Definitely not the best, but this school tries its hardest to keep up. despite the lack of facilities and equipment SLSU - College of Engineering continues to show its quality in board exam results.
High passing rates in board examinations. Continuing to develop with its new facilities and equipment.
The home of bright students in Southern Luzon. Produces quality graduates and topnotchers in Engineering board exams. One of the top performing schools in ECE, EE, CE and ME licesure exams.
The Best
38
Don Bosco Technical College
Good Teaching in Engineering Application in the Real World. Excellent Laboratories
The best facilities even better than industry standards,
DOn Bosco Technology Center has Excellent Technical teachers and has Good Technical Laboratories. Also Teaches Basic Engineering in Highscool Level.
Technology with a soul!
39
Far Eastern University Institute of Technology
It has a good quality of education and it can make your life successful because of its performance when it comes to teaching.
World Class facilities and high quality education
We got worl-class Facilities
40
University of Mindanao
I don't study there yet. But based on what I have heard that UM is one of the most affordable yet best engineering schools in Mindanao.
One of the best Engineering Schools in Davao!
The pride of Davao City when it comes to Engineering school.
UM is a great school of engineering than ateneo de davao in region 11.
41
Mindanao University of Science and Technology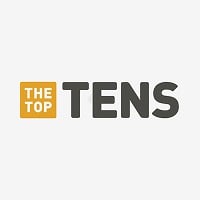 Mindanao University of Science and Technology commonly known as MUST is a higher education institution in the Philippines.
MUST best in Mechanical Engineering. For me must ranked no.25
Yes. This school is made for mechanical engineering. They have undeniably excellent teaching in thermodynamics. - joshsanz
THE BEST SCHOOL EVER MAID!
Culling system here in MUST is very open that's why I'm still proud of this school.
We excel and being a center of excellence esp on Electrical Eng'g :))
42
Western Mindanao State University
Produce quality graduates of Engineering.
One of the best engineering school in mindanao and even the Philippines with affordable tuition fees.
Will be a graduate here.
43
Quezon City Polytechnic University
Engineering students' practical learning and hands-on experience definitely put them right on the top. Building Transceiver and power supplies with surprising twists.
School promoting basic engineering skills for the students, BS Industrial Engineering BSIE and BS Electronics Communication Engineering BSECE for the empowerment of our country and for the future of every citizen.
Engineering students are trained with excellence, they are thought to be mature and competetive in their respective areas
Low tuition by high quality education
44
Don Mariano Marcos Memorial State University
The best School in Region I Northen Luzon
Dmmmsu, as of now, has an improvement when it comes to facilities and level of intelligence of the students... FYI, few from them tops the board exams, in ME and EE.. ☺☺
45
Mindanao State University - Gensan
Home of greater Mechanical Engineers.
Best among the rest
Best of the best..
"known as the breeding ground for the future greats of the society.
46
Central Mindanao University
I think CMU is one of the best universities in terms of engineering... Especially in agricultural engineering course.. WOW! They bring out the best in you
The best engimeering school is central mindanao university!
Best accumulated school ever
Secret weapon and cmu!
47
Lyceum of the Philippines University
Lyceum of the Philippines University College of Engineering has an outstanding track record of topnotchers, placers and passers! It also boasts of outstanding alumni who are gainfully employed all over the world, with extraordinary skills and competencies as Engineers. I'm proud to be one of the alumni of this school.
LPU produces great graduates.. Aside from technical aspects when it comes to engineering, graduates of LPU have soft skills and work values and ethics which most company needed most.
BesT scHOoL in Asia - pRoF. JOeY phiLOsOpY
48
Catanduanes State University
Passing rate is always higher than the national passing rate
Always have board topnotchers,
Consistent in producing Topnotchers, not only in Engineering but also in Nursing, Midwifery, Fisherish but also in Accounting. No University has produced Top-3 ever like CSU.
Consistent in producing Topnotchers
49
Guagua National Colleges
Guagua National Colleges is one of the well known schools in Pampanga. It just don't serve Quality Education but GNC itself has the Quality. FIDES, SCIENTIA, PATRIA!
Wala kayong panama sa school na to! Walang binatbat and UP, La Salle, Ateneo and Mapua! Aa school na to lahat pumapasa kami! Say nio?
50
FEATI University
Feati is one of the few pioneers in Engineering courses. I cannot argue more when other schools like MIT, UP, etc. , claims they're the best schools its only because Feati crafted the best mentors for them. Their best professors were graduates of FEATI UNIVERSITY.
They are one of the best Producing top 5 board placer specially in Electrical Engineering licensure exams... Keep up
Many Engineering Manager of different industry studied at Feati University
Feati is the first school for Textile Engineering in Asia. A school with actual textile machine inside the campus lab. Plus the actual plane inside the campus lab also.
PSearch List