Best FIFA World Cup Finals
MatrixGuy
The greatest Finals of the biggest tournament in the sporting world - the FIFA World Cup. From 1930 to today, these are the greatest championship matches resulting in the crowning of the greatest football nation on the planet.
The Top Ten
1
England - Germany 2-2 (4-2 aet) (1966)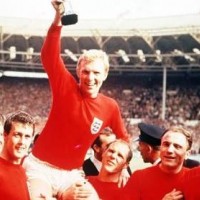 That was the last time England was in FIFA World Cup Finals (as of 2018)... and that was long ago, man... Brits should do something... - Metal_Treasure
Because Geoff hurst scored a hat trick and no one else has in a world cup final. England are the best. Extra time. "People are on the pitch they think its all over it is now"
Yeah great game with hurst scoring the only ever hat rick in a world cup final and most importantly england winning the world cup
Jogo histórico
1 Comment
2
Germany - Hungary 3-2 (1954)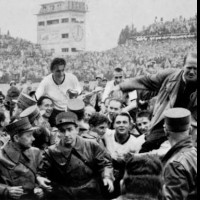 Yes, West Germany was part of the most interesting finals. Germans have had great teams. - Metal_Treasure
Most chances on goal with a lot of close misses.
All-round most entertaining final ever!
By far the best final.
2 Comments
3
Argentina - Germany 3-2 (1986)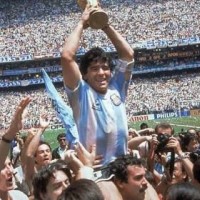 The most dramatic WC ever. Argentina dominates to take a 2 zero lead, Germany valiantly fights back to tie is 2-2. The ball comes to Mardonas foot near midfield with 5 minutes remaining, and he makes the best pass in history while 3 German defenders converge towards him. He hits Burruchaga in stride, who outraces the German defenders to slip in the goal to win it. Maradona also assisted on the 2nd goal and wins by playing a brilliant final, without even scoring.
Certainly the most dramatic WC. The great Maradona assists twice on goals. Germany, being down 2-0 never quit and came back to tie it at 2. Then, Maradona's second assist, as 3 or 4 German defenders move at him, he lays the ball on burruchagga's foot and the rest is history. Maradona willed his team to the title!
Matrix Guy has a post on almost everything! And they are getting old.
With an unstoppable Maradona, Argentina won the World Cup - MatrixGuy
2 Comments
4
Italy - France 1-1 (5-3 pso) (2006)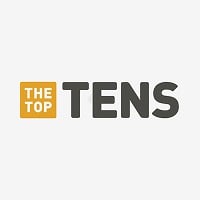 Greatest final of any world cup! - MaxiThresher2
The head but and pens got it! (By the way, Italy won they're first pen shootout! )
Way most dramatic final ever. - Disturbedpotato
Great game! That was a perfect exaple of a final right there! - PizzaGuy
1 Comment
5
Netherlands - Spain 0-0 (0-1 aet) (2010)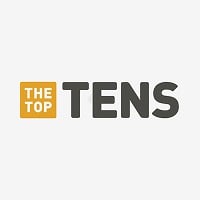 The first World Cup held in Africa brought the first World Cup to Spain - MatrixGuy
The best final EVER! A world class goal too by Iniesta! How could it be 5th? And the first World Cup to Spain's Name.
A world cup winning goal comes in 116th minute of the match.. Wow - ankittayal1
They both gave an epic game
1 Comment
6
Germany - Netherlands 2-1 (1974)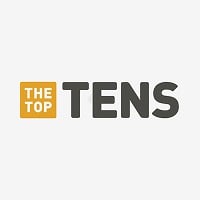 The winning goal of Gerd Muller was his 1,000 th!
Two worthy World Champions!
7
France - Brazil 3-0 (1998)
Zidane's brace in the first half was the best moment of my life. Petit's late goal was pretty awesome too.
France won the World Cup on homeland - MatrixGuy
The best football world cup final
8
Germany - Italy 3-1 (1982)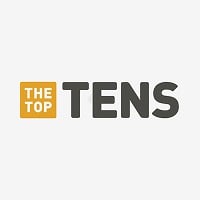 9
Brazil - Sweden 5-2 (1958)
According to Pelé this was the most talented Brazilian National team ever, though the team of 1970 World Cup was better.
10
Brazil - Germany 2-0 (2002)
Ronaldo with two goals made Brazil Champion for 5th time - MatrixGuy
Brazil in my national game after Indonesia... Yeah
Ronaldo make a great job
2002 was the best!
The Contenders
11
Germany - Argentina 1-0 (1990)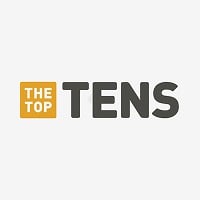 LOL! That game had everything! Red cards, goals, everything! I love that goal. - PizzaGuy
12
Argentina - Netherlands 3-1 (1978)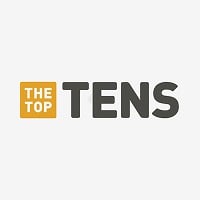 Great final, with overtime.
The passion of the Argentinian fans was memorable.
13
Uruguay - Argentina 4-2 (1930)
Uruguay won the first edition off the World Cup at home - MatrixGuy
14
Argentina - Germany 0-0 (0-1 aet) (2014)
Heart breaking for some, heart winning for others, heart stopping for the rest of us. This truly was a Match for all to remember. Especially the Gotze goal
I'm not use to seeing Argentine loose.
15
Brazil - Czechoslovakia 3-1 (1962)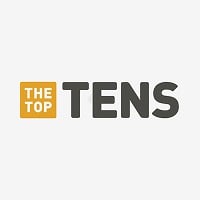 16
Brazil - Italy 5-4 (1994)
The worst World Cup final of the last four decades.
Just a few chances for goal and final went to penalties.
First time the final was decided by penalties. The two greastest champions. And both were long time without winning the World Cup
The best go on romario
17
Brazil 1 - Uruguay 2 (aka Maracanazo) (1950)
The match with the highest attendance in football history (199,854 - official paid attendance 173,830).
Unlike other World Cups, the 1950 winner was determined by a final group stage, with the final four teams playing in round-robin format, instead of a knockout stage. With Brazil one point ahead of Uruguay going into the match, Uruguay needed a win while Brazil needed only to avoid defeat to claim the title of world champions. But Brazil lost and when the match ended, people said the stadium was filled, except for the euphoria and celebration of the Uruguayan players and delegation, with "disturbing and traumatic absolute silence."
Amazing match, with Uruguay attacking full on. - Tigsuarez7
Most epix match of all time
18
France - Croatia 4-2 (2018)
Offensive football and goals that we have to see since 1986.
19
Brazil - Italy 4-1 (1970)
With this third win after their 1958 and 1962 World Cup victories, Brazil became the world's most successful national football team at that time, surpassing both Italy and Uruguay, who each had two championships. The third title earned Brazil the right to retain the Jules Rimet Trophy permanently.
BAdd New Item
Related Lists

Top 10 Things that Have Emerged Since the Last Time England Was In FIFA World Cup Finals
South American Teams Most Likely to Be In the 2014 FIFA World Cup Final
Teams You'd Like to See Collide In the 2014 FIFA World Cup Final
American Teams Most Likely to Be In the 2014 FIFA World Cup Final
List Stats
300 votes
19 listings
8 years, 186 days old

Top Remixes (4)
1. England - Germany 2-2 (4-2 aet) (1966)
2. Germany - Hungary 3-2 (1954)
3. Germany - Italy 3-1 (1982)
Metal_Treasure
1. England - Germany 2-2 (4-2 aet) (1966)
2. Netherlands - Spain 0-0 (0-1 aet) (2010)
3. Brazil - Sweden 5-2 (1958)
vatican
1. Germany - Hungary 3-2 (1954)
2. England - Germany 2-2 (4-2 aet) (1966)
3. Argentina - Germany 3-2 (1986)
ParasN2000
View All 4
Error Reporting
See a factual error in these listings? Report it
here
.