Top Ten Major League Soccer Teams
The Top Ten
1
LA Galaxy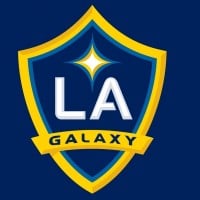 It has to be that Galaxy is the best. They are good all around. They have Keane at striker, which can do lots of things with the ball. Now we have to say, teams like Fc Bayern Munich or Real Madrid are most likely better. But in the MLS, by far, LA Galaxy is the best. That's why I say La is the best at American MLS soccer
Wow best team ever
2
Seattle Sounders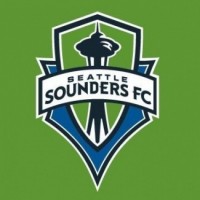 Seattle Sounders FC is an American professional soccer club based in Seattle, Washington. The Sounders compete as a member of the Western Conference of Major League Soccer.
They got Martin's, Dempsy, Alonso, Evans, Gonzalez and they have teamwork so that's what makes them the best

Seattle was the most talented team in the league even before signing Clint Dempsey. Dempsey just seals the deal for anyone who may have been unsure.

Without Becham for Galaxy, there is a very good chance Seattle will be

They are a very good team and they have an extremely good American soccer player Clint Dempsey and martins is an amazing striker and Dempsey is my most favorite soccer player

Seattle is the best because they have the best soccer players in the world
Clearly the Sounders are the most talented, best-run, best-supported and most exciting franchise in the 20-team top tier of professional soccer in North America. Four US Open Cups and One Supporters' Shield earned in just the first six MLS seasons for Sounders FC! Based upon actual performance, no other team in the US or Canada can compare.
3
New York Red Bulls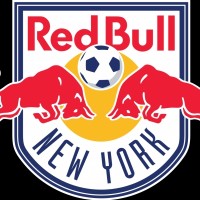 The New York Red Bulls are an American professional soccer club based in Harrison, New Jersey. The Red Bulls compete as a member of the Eastern Conference of Major League Soccer. The club was established in October 1994 and began play in the league's inaugural season in 1996 as the New York/New Jersey MetroStars.
The new york red bulls have very good players that perform at a level compatible with some teams in Europe. Many MLS teams that do good one season tend to choke the next season, but NY always play well and they are always at or near the top of the league table. They lost 6-2 to Barcelona in 2008, but the fact that they got 2 goals on a team like Barca shows how good they are (and Barca scoring 6 goals show that they didn't go easy) and NY have beaten Chelsea in 2015.
No one knows what they are talking about on this site. Half of the players mentioned have long since retired. New York is a great team without major stars that other teams such as the Galaxy have. As a NYRB fan I think they are the best though I am biased.
Disappointing start, but they have some great players (Villa, Pirlo, Lampard). Good potential for next season!
4
Toronto FC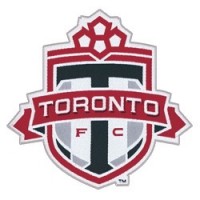 Toronto Football Club, commonly referred to as Toronto FC, is a Canadian professional soccer team based in Toronto, Ontario. The team competes in Major League Soccer as a member of the Eastern Conference. The team plays its home matches at BMO Field, located at Exhibition Place on Toronto's shoreline.
2017 season, the team created history and broke many records and also the first MLS team to win treble. Most consistent MLS team in recent times.
Bradley and Sebastian givinco and altidore are very good at soccer and givicio plays for the Italy national soccer team and Bradley plays for the U.S. national soccer team same as altidore
Jermaine Defoe and Bradley are gonna brig home the title!
5
Sporting Kansas City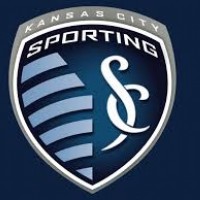 A Major League Soccer team, Sporting Kansas City is headquartered in Kansas City, Kansas. They have claimed multiple MLS Cup titles and host their matches at Children's Mercy Park. Their colors consist of sporting blue and dark indigo.
People hate on KC for everything. Whether it's the chiefs royals or sporting. It doesn't matter how good we are we will never get the recognition we deserve because we aren't a "big market." We are the heart of America and people just look at us as flyover country.
Winning the 2013 MLS cup, Sporting Kansas City managed to place two members of their team onto the World Cup American team (Zusi and Besler). Sporting KC is actively involved with their fans and have come a long way since they were "The Wizards". Should I also mention that Overland Park, Kansas, is the soccer capital of the United States?
Look at the records, look at the stats, it is a joke Sporting isn't on this list.
6
Atlanta United FC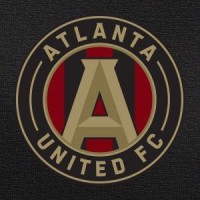 Established in 2014, this MLS team is based in Atlanta, Georgia. Atlanta United FC quickly achieved success by winning the MLS Cup in 2018. The team has a strong fan base and plays in red, black, and gold kits.
Atlanta is clearly the best team to be in the mls and went very far in their first season won their second, and went to the Eastern conference finals and sadly lost.
Won the MLS cup our second season, the only problem now is that Frank de Boer WILL NOT drop the 3-4-3.
In 2017 they'll be the best team. Or at least better than Orlando City
7
Portland Timbers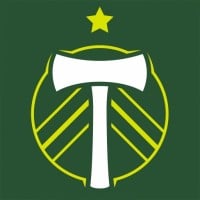 The Portland Timbers are an American professional soccer club based in Portland, Oregon. The Timbers compete in Major League Soccer as a member club of the league's Western Conference.
Great teamwork & communication towards one another. Good uniforms, & skillful goalkeepers. Diego Valero is their top goal scorer for the team, & they have very skilled & good attackers. Very funny & nice to eachother also. What can you not love about them?
Amazing Fanbase and talent, I personally feel like they're underrated, but not on this list. Great ranking!
The best fan base, timbers army, they have remarkable players like valeri, blanco, asprilla, and much more. They won the 2015 Audi cup and they might win the 2018
8
Real Salt Lake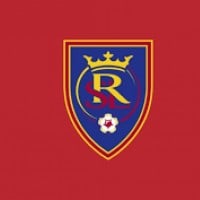 Real Salt Lake is an American professional soccer franchise that competes as a member club of Major League Soccer Western Conference. RSL began play in 2005 as an expansion team of the league.
When talking about the best "TEAM" Salt Lake is definitely number 1! They have a terrific coach in Jason Kreis, a terrific goal keeper in Nick Rimando, and great team chemistry.
Come on with young talents like Joao Plata and vets like Beckerman Morales and Saborio you have to put them on top. Oh yeah and Nick Rimando no biggie. The battle hymns begun folks.
Kyle beckerman is very good and he plays for the U.S. national soccer team and they have one of the best goalies in the mls nick rimando
9 D.C. United
10
Columbus Crew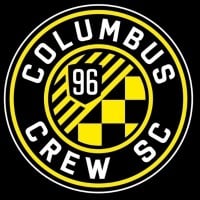 Columbus Crew Soccer Club is an American professional soccer club based in Columbus, Ohio. The Crew competes in Major League Soccer as a member club of the league's Eastern Conference and began play in 1996 as one of the ten charter clubs of the league.
Columbus has a new crew!
Dare to be massive
The Contenders
11
FC Dallas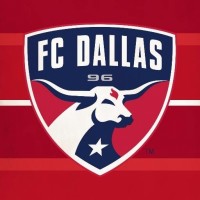 FC Dallas is an American professional soccer club based in the Dallas suburb of Frisco, Texas. The club competes as a member of Major League Soccer, the top league in the United States and Canada. The franchise began play in 1996 as a charter club of the league.
FC Dallas finishes in the top every year over the last few years. They have the least goals against so far this season. They've played a couple of games less than every other team and still have the most points in the conference. Only undefeated team so far. What else needs to be said?
Cause I like them
12
Philadelphia Union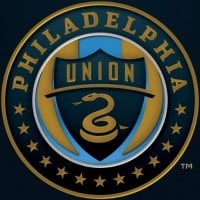 The Philadelphia Union is an American professional soccer team based in Chester, Pennsylvania. The Union competes in Major League Soccer as a member club of the league's Eastern Conference.
They are so fun to watch
Lets go union
13
Orlando City SC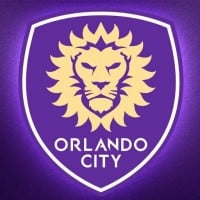 An MLS team based in Orlando, Florida, Orlando City SC was founded in 2013. The team has focused on grassroots development and has a passionate following. Their team colors are purple and gold.
Orlando should be top 5, and it's a great team that has only been here in this league less than 10 years. It's probably one of the best expansion teams. Besides team success (MLS cups) Orlando has a great fan base, great attendance, the 3/4 largest social media followings in MLS and they acquired one of the soccers legendary stars Kaka! OCSC deserves a ring for its city.
Orlando Has been doing good as well with their couple wins they could be going to the playoffs but we don't know.
Orlando City is awesome because they have the 2007 world player of the year (Kaka).Also because they are beating Kansas City without Kaka
14
Houston Dynamo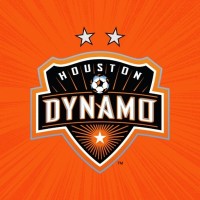 Houston Dynamo are an American professional soccer club based in Houston, Texas. The franchise competes in Major League Soccer, as a member of the Western Conference. The Dynamo had first played their home games at Robertson Stadium on the University of Houston campus until 2011.
Won championships in their first two years. They've never had a high paid superstar player. Always playoff contenders even if they have a bad season. Great coach and awesome players over the years. Forever orange!
They got brian ching
15
Vancouver Whitecaps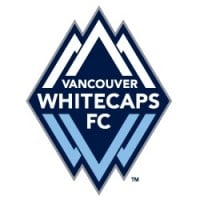 A professional soccer team based in Vancouver, British Columbia, Vancouver Whitecaps are part of Major League Soccer (MLS). Founded in 2009, the team has become a cornerstone in the Canadian soccer landscape. Their colors are navy blue and white.
Vancouver Whitecaps is a leader in young talent. Alphonso Davies was subbed in at around the 80th minute at because Place, a 14 year old, that showed great talent. In a 4 to 10 years I could see Whitecaps being the best team of all time.

They also have the one and only Great Dane - David Ousted.
They're a good team. And I rate the footballer darren mattocks.
There goalie David Ousted is awesome!
16
San Jose Earthquakes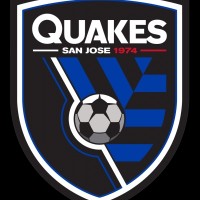 An MLS soccer team based in San Jose, California, the San Jose Earthquakes were founded in 1994. They have won multiple MLS Cups and are a staple of soccer in the Western United States. The team's primary colors are blue and black.
They are very collaborative. This year, they have 6 all star players.
They have a very good soccer player Chris wonolowaski and Chris wonolowaski plays for the U.S. national soccer team
17
New England Revolution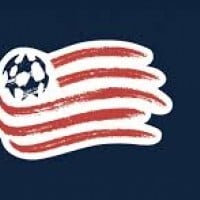 The New England Revolution is an American professional soccer club based in the Greater Boston area that competes in Major League Soccer, in the Eastern Conference of the league. It is one of the ten charter clubs of MLS, having competed in the league since its inaugural season.
WOW! How is this not 1st, and how come D.C. united are not even on this list, they are more successful than L.A.
New England is ugly
18
Colorado Rapids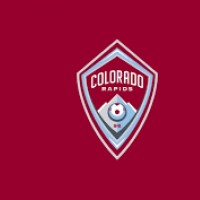 The Colorado Rapids are an American professional men's soccer team, based in the Denver suburb of Commerce City, Colorado.
Colorado has gotten so much better over the past few years, I need to see this ranked higher.
Very good team
Best team ever.
19
New York City FC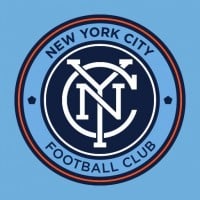 A Major League Soccer (MLS) team based in New York City, New York City FC was established in 2013 as an expansion team. They have quickly become competitive and attract significant crowds. The team's colors include navy blue, white, and orange.
20
Montreal Impact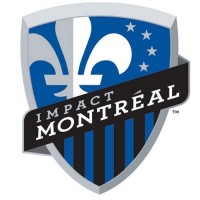 The Montreal Impact is a Canadian professional soccer team based in Montreal, Quebec. The Impact competes as a member of the Eastern Conference in Major League Soccer.
Montreal sucks,

Let take a poll, how long do you think before montreal looses this team, like those whom have gone in the past.

What disgrace low attendance at the world juniors hockey/
Montreal isn't the best team but it clearly deserves a spot in the top 5. All you haters in the comments get out.
Winning the league. They have not lost yet and have earned eveery victory.
21
Chicago Fire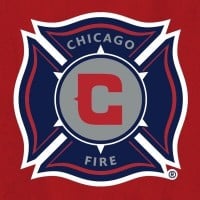 A Major League Soccer franchise, the Chicago Fire is based in Chicago, Illinois. They have secured a single MLS Cup title and play their home matches at Soldier Field. Their team colors are red and blue.
22
Minnesota United FC
Hardy Nordic fans. New stadium soon! Go Loons!
Minnesota is great, especially now they have Blah Blah on their team
Best of the best!
23 Chivas USA
24 Los Angeles FC
25 FC Cincinnati
PSearch List