Best Live Action Disney Movies
1
Mary Poppins

By far the best Disney Movie, this, Mary Poppins Returns and Lion King have the best soundtracks
Man I love this movie this is a lot better than the new julie andrews is the best
no one can top her she is mary poppins not emily blunt verison.
A spectacular soundtrack, amazing acting, and tons of magic! What more could you want from a Disney film?
There are a few Oliver! Esque moments here. The chimney sweeps all looked like they walked out of the Consider Yourself number for example.
2
Pirates of the Caribbean: The Curse of the Black Pearl

Woo Hoo of course "Pirates Of The Caribbea" It's #1!
Best movie ever!
A great adventure movie.
My favorite movie
3
Marvel's The Avengers

The first Marvel Studios film to be released under the Disney banner.
Also known as Marvel Avengers Assemble
A Marvel all star movie featuring Robert Downey Jr, Chris Evans, Chris He'msworth, Samuel L. Jackson and Jeremy Renner among others.
My favorite movie of all time. I am a 12-year-old girl and despite the common thought that girls don't like superhero and stuff, I own 15 marvel comics and have seen all of the mcu movies. Avengers definitely has my vote. Plus the sequal looks promising.
4
Who Framed Roger Rabbit

This is without a doubt the greatest love action movie because it's creativity, good plot, and SHEER COMPLEXITY. This was the first time that animated characters had interacted with reality, by that I don't mean just people, everything. If so much as a paper clip was bumped by a cartoon it moved. The makers had to build robots, and use wires and other techniques to pull off moving the objects at the right time, and the actors had to act in air with nothing there. And it is SEAMLESS. It is one of the largest projects in movie making EVER. Every character had to be drawn in multiple cells and layers, and shaded according to actual light in real life instead of in a cartoon. And they had to use so many animators that they were borrowed from other studios, countries, even art students in college. The human acting is incredible and considering a majority of the things they interact with aren't even real. Damn. They had to go to mime school to play the parts. This is also the only movie, ...more
One of the few times you'll see Mickey and Donald sharing screen time with Tweety Bird, Bugs Bunny, Droopy and Sylvester the Cat among others
Touchstone Pictures is owned by Disney
Not Disney. Just because it makes Disney references doesn't mean it's Disney
5
The Chronicles of Narnia - The Lion, the Witch and the Wardrobe

Four children peter susan edmund and lucy are sent away to another place because of the world war. There they live with a professor. Lucy once finds out that there is a land behind a cupboard. She takes all her siblings there too. There they meet a lion called aslan. A white witch wants to rule land narnia. Will the 4 siblings be able to save narnia?
Do I even need to say it? 10/10
A very good fantasy
Terrible movie
6
Pirates of the Caribbean: Dead Man's Chest

This is an extremely underrated sequel to the original. I don't understand the hate that goes towards it. Yes it isn't as good as the original but Gore Verbinski vision for this franchise is brilliant. How often do you see pirates that look like squids, sword fights on wheels and a living heart buried in a chest.
A surprisingly great sequel.
An adventurous movie.Best movie ever
7
Star Wars: The Force Awakens

Should be top 3 at least. Amazing film and groundbreaking experience
Without doubt best disney movie and one of the best star wars movies
I love Star Wars. People judge me because I'm a girl. But seriously Star Wars is without a doubt number one
I love this film
8
The Jungle Book (2016)

For some reason, this is one of those remakes that are actually better than the originals.
The CGI animation in this movie is beautiful, that's why I can't wait to see how disney will improve on it's cgi in the live action lion king
9
National Treasure

National Treasure is probably the best Disney movie of all (excluding Pixar movies that have "Disney" on the cover). It's like a combination of an action movie and a mystery.
One of my favorite movies. I remember watching this movie in school a lot
I love this movie and I didn't know it was Disney
Terrible film
10
Maleficent

How is this bit higher! The dragon is the best, the story is killer, and ANGELINA JOLIE PEOPLE!
Yeah she acted really well! Also... what dragon?
Atrocious piece of nature, this is
This deseves a sequel
The Contenders
11
Enchanted

Pirates of the Caribbean: Curse of the Black Pearl comes second on my list. Enchanted is awesome.
Disney was making fun of itself, but at the same time was paying tribute to itself.
I'm sorry, but I just have to confess that I may not think this movie has been that great.
The best Disney movie I'd seen so far. I love patrick dempsey and amy adams.
12
TRON: Legacy

An absolutely breathtaking movie with great acting and it's quite arguably the best 3D movie ever.
This movie is criminally underrated please watch it before you judge it.
This Is A Great Movie!
Good, but not better than Tron.
13
Guardians of the Galaxy

14
Captain America: The Winter Soldier

15
Alice in Wonderland

This is not Alice in Wonderland, Alice is returning to Wonderland. It should be called Return to Wonderland.
Without Johnny Depp as a hatter we wouldn't have even had Angelina Jolie as a vengeful fairy, Lily James as a ragged servant girl, Sir Ben Kingsley as a black panther, Idris Elba as a Bengal tiger or Sir Ian McKellen as a mantel clock
It has Johnny Depp for the ladies and for the guys, it doesn't hurt that Mia Wasikowska is drop dead gorgeous.
If it weren't for this adaptation of Alice we wouldn't have had that recent Cinderella adaptation which incidently also features Helena Bonham Carter.
16
Gordy

This movie is adorable! It needs to be in the Top 10. I would even say Top 5! I recommend it to everyone who hasn't seen it.
THIS MOVIE IS WONDERFUL! It's the story of a little pig who saves the family! It's just as good as The Lion King and Frozen!
You'd have to drink a fair amount of whiskey to really enjoy whatever the Hell this is.
17
Cinderella

With an all star cast including Cate Blanchett channeling Marlene Dietrich, Helena Bonham Carter channeling Johnny Depp, and Lily James channeling Mia Wasikowska, you will be enchanted by their performances. Keep an eye out for a cameo from Would I Lie To You host Rob Brydon as a court painter.
There's a subtle Downton Abbey casting gag here with Lily James (Lady Rose) being forced to wait hand and foot on Sophie McShera (Daisy).
Cate Blanchette's potrayal of the stepmother oozes of classic Golden Age icons like Rita Hayworth, Bette Davis, Joan Crawford and Vivian Leigh. Just as Well Lily James holds her own against Cate and Helena Bonham Carter.
The chemistry between Lily James and Richard Madden (or Lady Rose Aldridge and Rob Starkk in T.V. language) is breathtaking. Take note Dakota Johnson and Jamie Dorman.
18
The Muppets

Wonderful dedication to Henson
I remember watching this when I was little. It's very good!
I love muppets and I watch Sesame Street a lot
19 Captain America: Civil War
20
Star Wars: The Last Jedi

21
Muppets Most Wanted

The Muppets are awesome!
22
Iron Man 3

Third time's the charm for Robert Downey Jr's wise cracking superhero.
Robert Downey Jr returns as the genius billionare playboy Tony Stark.
23
Bedknobs and Broomsticks

Chose "The Force Awakens" but if we were talking pure Disney, I would've gone with this. Way better than "Mary Poppins".
One of my favorite Disney movies.
24
National Treasure: Book of Secrets

Justin Bartha is a total lookalike of Uncharted's Nathan Drake!
25
Alexander and the Terrible, Horrible, No Good, Very Bad Day

HAHA! NO! Read the book, skip the movie.
This movie is awesome.
26
Jungle 2 Jungle

Martin Short was very funny in this film!
27
Homeward Bound: The Incredible Journey

WHY IS THIS SO LOW
28
Pete's Dragon

A bit dated, but a cute story and and a fun soundtrack makes this a great film.
29
The Parent Trap (1998)

I love this movie, much better than Hayley Mills! Lindsay Lohan rocks!
This movie is a lie to kids who's parents have divorcced.
30
Hocus Pocus

Nah, this one sucked.
Classic
31
The Pacifier

32
The Apple Dumpling Gang

33
Avengers: Infinity War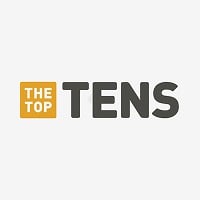 How is it so low it is amazing
Only low because it's new
34
Into the Woods

How is this 106? This is my favorite musical ever made
I HATED this pile of trash. What's so good about it?
35
Beauty and the Beast (2017)

Haha, NO. I found it quite boring, and very bland. Sure, the CGI was sorta impressive, but I was just not interested in it.
The movie was so cool. Out of all live action remakes, I believe this one was the best out of all the live action remakes!
Go Emma Watson, Dan Stevens, Ewan McGregor, Josh Gad and Luke Evans! (And Ian McKellen and Audrey McDonald)
This was amazing
36
Mr. Magoo

37
Flight of the Navigator

In my opinion, this 1986 film doesn't seem the least bit dated.
What? 36? This movie HAS to be higher! IT'S LIKE, THE BEST MOVIE EVER!
38
Avengers: Age of Ultron

39
Rogue One: A Star Wars Story

40
Bridge to Terabithia

This movie is so beautiful and sad. I cried so hard. Should be much higher than some of those rubbish films!
Even though I had the ending spoiled, I still cried like a baby. So heartbreaking
41
Old Yeller

42
Glory Road

43
The Muppet Movie

44
Aladdin (2019)

This should be 1 you top 10 guys are terrible get me to work there to show you how it's done
Just saw this one. I love it.
Oh look, a pile of hot, steaming garbage. Really, this was so boring, I literally SLEPT through it, and wasn't even looking forward to seeing this pile of crap at all. You want a GOOD movie? Watch Detective Pikachu, that's a great movie... if you're a Pokémon fan.
Best disney live avtion so far👍
45
Wizards of the Waverly Place: The Movie

46
Saving Mr. Banks
This movie is so underrated. It deserves to be #1.
47
The Reluctant Dragon

48
The Santa Clause

49
Spider-Man: Homecoming

If this was a Disney movie, then it should keep it's mean-spirited tone.
50
Christopher Robin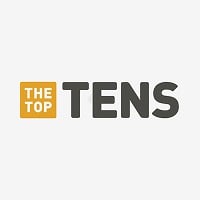 PSearch List