Best OST Recovery Software Companies
Which is Best OST Recovery Software Company do you find best.


1 Software Imperial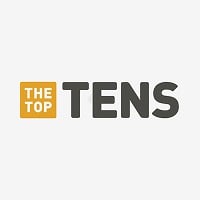 Software Imperial for OST to PST Converter software is a one of the worldwide toot for recover corrupted or inaccessible OST data and also convert OST to PST file. Good working with good cost.
Great information, I have successfully recover my inaccessible OST database and then convert OST to PST file format,

Am using that,
Thank you
Thank you I have never thought that excepting Microsoft who will offer such helpful application which can convert OST to PST, and yes Software Imperial really offers a most useful OST to PST Converter..
Confirmed and Got to know, this is why its number one because of it does not require outlook and any extra efforts. Works superbly and recover whole files quickly and in the end I would say it is fantastic OST Recovery Software
Visit Website
2
Databaton
I agree and gone with Databaton OST Recovery and it works perfectly on my corrupt abcxyz.ost file and migrate to.PST format.
Surely Recommended and trusted application to recover ost to pst format

Databaton OST Recovery program's performance is good in recovery and that's the reason I'd to write my reviews here
Now I am sure and truely like to recommend this DATABATON OST Recovery Software is one of the Best in Recovery for orphan Exchange OST files, I wanted to recover 86 OST files and successfully recovered all those and converted into PST format. Each and every email, contacts and all information is unchanged unaltered and so I recommend this advance recovery program for all your OST recovery need.
This is really an advance Microsoft OST to PST Converter Software, Such an useful program made for Outlook OST files - I do recommend Databaton OST Recovery program to everyone
Visit Website
3
Kernel Recovery for OST
Good stuff
I have downloaded a Demo version of Export OST to Outlook PST and to get together all the cons and pros of tool.

Pros-
1. Safe and Fast Conversion process
2. Allow conversion of encrypted and Password protected OST Files
3. Support latest Windows OS - 8 & 8.1 (32bit/ 64bit)
4. Keep all OST data item such as To, Cc, Bcc, Date, Subject and attachments safe with advance scanning
5. Convert several file format PST, MBOX, DBX, EML, IMAP, MHTML, MSG, Plain Text, RTF and HTML

Cons-
Tool can be install only with Windows Operating System and require Outlook Installed to perform OST to PST Task.

Overall entire tool is packed with advance features and attributes. - ashishkr
Best ost to pst conversion tool
Kernel for OST to PST is one of the best solution for converting inaccessible OST file to PST file. Great tool with good pricing.
4
Data Numen
Works perfectrly for my OST file
Best Exchange recovery tool I have tried.
5
Stellar Phoenix Mailbox Exchange Desktop
This tool is amazing.
+1 for Stellar Phoenix
Amazing tool for repair damaged OST file and recover email. I have recovered successfully my lost mail from OST file. Once your file has been repaired, Tool will convert into accessible PST file format. You can also try free demo version
6
SysTools OST Recovery
Thanks for Best software
SysTools is the BIG NAME in the field of Data recoery, Backup recovery, Emails migration, PST management, PDF management and so on.
Hi I guys I am solved my ost problem SysTools OST Recovery Tool 100% safe utility for convert my all ost file into outlook pst format thanks SysTools Company its great application for outlook users
The best part of this software is that using it is as easy as cutting a cake. My senior suggested me to use OST Recovery Software when I was in some dilemma regarding the recovery of my crucial data from damaged OST files. I used this software and I was surprised to see that my complete data was properly recovered. You guys are doing great job. From my side, this software deserves 10 out of 10 marks.
7
PCVITA OST Converter
An excellent application for offline outlook data files!
OST Converter of PCVITA resolved the issue of ost file corruption. Its advance scan engine deeply read out corrupted data file and extracted entire data into form of PST file. Thanks for saving my 7865 emails.
Really nice tool for conversion of OST file to PST format
As per as my opinion, OST Converter is one of the best application to repair corrupt ost file and convert into PST, EML & MSG files whether the ost file is unusable or orphan. The product also support recovery of deleted and permanently deleted emails.
8
Recoveryfix
One of the best solution to Recover corrupt and damaged ost files.
9
Magicsoft OST Recovery Tool
Best tool to recover my deleted OST file easily and save it into PST.. I recommitted OST file recovery tool for all Outlook users.
This Magicsoft OST Recovery tool is the easiest way to execute finest OST recovery of damaged files and restore ost email data and other items.
I use this software to fix corruption issues of my OST file. MagicSoft Recovery Software easily convert OST to PST files. Using the software any number of OST files can be fixed in one time.
This MagicSoft OST Recovery tool extracted every mail component from my OST file in quick time with all attachments. Great conversion rate, better than others.
10
Remo Software
Remo convert ost to pst worked for me
The Contenders
11
Perfect Data Solutions
Never seen such fraud company they took my money and never reply me back no one available on support totally fraud
Excellent application in software market thanks Perfect Data Solutions Developer for made this tool that I used and converted unlimited OST to PST file. I wanna recommended your tool to everyone for recovery and conversion of OST files to PST files………..thanks a lot - lisathomas
I say thanks to developers of PDS group to make these kind of lovely tool, it's saved my job and my life also. After using this charming software, I got my most important emails which I never thought to get it back..
This site makes wonderful software always... I used this softwares in trouble and happy to use this... Thanks PDS
12
OST Recovery Software
Excellent and Best OST Recovery Software - Thank You SoftwareImperial for further assistance provided to me on time.
I recommend this program to recover OST files.
It is really an amazing product to do recovery of entire data from an ost data file. Recovers data from corruption and saves into PST, EML & MSG format.
Download now Microsoft OST Recovery Software to Recover Outlook OST File and Export OST file to Office 365 format.
OST Recovery + OST Conversion are the most powerful and important feature added into OST Recovery software it helps to recover corrupt ost file and the same time it provides conversion feature so once can recover and convert ost file at the same time and Export OST file to Office 365 and to all email formats.
OST Recovery software is more useful and it also Convert OST emails to PST format.
https://www.softwareimperial.com/ost-recovery.html - Kiminty
13
Quick Data OST2PST Converter
Excellent conversion results. Easy to use software for converting ost files to pst files.
14 Unistal
15
ATS OST to PST Recovery
Its Best OST to PST Conversion Applications which is help to restore ost file into pst format.
I just perches this tool to recover my 56 GB OST file data and Export into outlook 2016 PST file formats and office365. I recommend every Outlook User, if you are facing problem to access OST file into outlook try ATS OST to PST Converter. This Software easily repair your OST file and recover file data with convert into Outlook PST file formats. this created PST open all version of Outlook.
Amazing utility... for conversion tool... OST to PST formats
Download full version of freeware ATS OST to PST migration software which is an easy way to repair OST file and recover OST file from damaged OST file. - jonathanhamilton
16
InQuit OST Recovery
OST to PST Converter tool I have tried and buy it..!
Best high-priority features at low price. $39 only
Nice OST recovery software
Best price only $39
17
SysOZ OST to PST Converter
SysOZ OST recovery tool easily works on corrupt OST file after that you can convert OST file to PST file
Software supports all the version of MS Outlook up to 2016.
New OST Recovery Software support MS Outlook 2019.
This tool support all the version of OS Windows 95, NT, 98, ME, XP, Vista, 7, 8, and 8.1,10 (32bit & 64bit)
18
DataInfoTools OST Recovery
DataInfoTools OST Recovery tool simply does magic! It works very well and quickly that you can't even believe after recovery that your files actually went corrupt at any point in time. The purity of recovered OST files is just great..! https://www.datainfotools.com/ost-file-recovery.html
Exchange OST files that have been corrupted due to any issues like hardware failure, software related issues, computer virus attacks, wrong shutdown procedure and design problem can all be recovered using DataInfoTools OST Recovery.
The software works well.
It is so helpful for me.
19
Kodesware.com
Download free version of OST recovery software and recover 25 emails items per folder and save into different format, download ost recovery software by Kodesware one of the best company.
This program is really works like a charm and a perfect and fantastic Recovery tool for OST file
Este es uno de los mejores software de conversión de OST a PST y me gustaría agradecer a SoftwareImperial
20
KDETOOLS OST to PST Converter
Best KDETOOLS for OST to PST Converter software is a one of the best worldwide program. It assist you to 100% safely works to recover corrupted or inaccessible Outlook OST files data and also convert OST to PST file Outlook. Good working with good cost.
Best OST recovery tool I have tried and buy it..!
Good solution, I have get back my lost OST database and then save them PST file format

thanks kdetools
21
MailsDaddy OST to PST Converter
Amazing and best solution
Worked on 2007 OST mails while need to convert to outlook pst
Not a worthy and trusted, denied to refund me
OST to PST Converter is the best tool that is used to recover and convert OST file to PST, EML, MSG, HTML, MHTM and MBOX fle format.
Website: http :// w ww.m ailsdaddy .com/ost-to-pst-converter/
22
Gael OST to PST Recovery
Free downloadable tool to test converted OST data into PST format easily.
Gael OST to PST Recovery software is professionally complete converting OST to PST Emails data without any trouble.
Ost recovery tool is used to recover emails and convert ost to pst without any problem.
Free OST to PST Recovery is best tool to recover deleted and convert OST file to Outlook PST file format without any problem.
23
Ignissta OST Recovery
Best OST to PST Converter Software Must download and install
Best software to convert ost to pst file
I try kernel OST Recovery and it is best and much better than Ignissta. Ignissta is a tiny company and non verified and registered company, visit on website and you will get to know the reality.
24
Voimakas OST Recovery
Working best and first class software to recover ost
25
Advik Ost Converter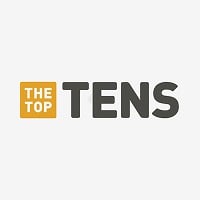 This multi functional tool not only convert OST to PST, EML,MSG etc format but also repairs the corrupt and damaged OST file to a healthy format.
26
DataNumen Exchange Recovery
Works for my Outlook 2003 OST file
Number 1 in recovering OST file
The only one works with my OST file
It is great to see this software.
27
SysInfoTools OST Recovery Tool
This tool provides the best recovery solution for corrupted Outlook OST files and convert OST into multiple file formats such as PST, MBOX, DBX, EML, MSG, Archive.
28 Aryson OST Recovery Software
29 eSoftTools OST to PST Converter
30
SysInspire OST to PST Converter
SysInspire OST to PST Converter software is the best way for recovering emails from damaged and corrupted OST file and convert OST file into PST Outlook. It's completely free and is powerful software to speedily Exchange Office 365.

Read more:- https://www.sysinspire.com/ost-to-pst-converter/ - osttopstconverter
One of the best application SysInspire OST to PST Converter software is the best tool repairing OST file and convert offline OST file into PST Outlook file with emails format, calendar, contact, task, inbox items, outbox items, draft and journal appointments etc. - osttopstconverter
31
SysOZ OST Recovery
New SysOZ OST Recovery Software
32
Recovee OST to PST Converter
Recovee OST to PST converter is the most preferred email migration software. It securely converts Exchange OST file to Outlook PST file. The software is built with an advanced algorithm which helps the user to convert Outlook offline data from OST mailbox and access Outlook attributes such as emails, calendar, settings, etc. - recoveesoft
I have already used this email conversion software to convert my OST files to PST files. Its great software. try this. https://www.recovee.com/ost-to-pst-converter.html
33 RecoveryTools for Exchange OST
34
iMerge Tools OST to PST Converter
OST to PST converter tool to recover ost files and save them into outlook pst and others format such as MSG, MBOX, DBX, HTML. - mikeson
Imerge worked for me and convert my ost file
35
Intrigua Convert OST
Intrigua Convert OST is one of the best software I have ever found. Few months ago I used this tool when our exchange server got accidentally crashed, and left OST file unusable or orphaned. I was in trouble as I need to access some important information. At that time convert OST software helped me a lot in recovering all OST file data successfully. - paulwilson963
36 KTools OST Recovery Companies
37 Recovery Mails
38 Outlook Recovery Team
39 Aryson Technologies
40
GainTools OST Recovery
I have used this tool, It's best for me. - yunalmarker
41
Enstella OST Recovery Software
Paramount OST Recovery Software

Enstella Systems is very worldwide Email Data Recovery Company. It always develops email recovery, backup recover, file recovery, password recovery, contacts recovery, address book recovery etc. It has made goodwill in data recovery industry. This company all updates all software to bring the new features.

I have download OST to PST Recovery Software which complete solution to repair and recover all OST File corruption issues and convert OST File into PST/EML/MSG/HTML/MHTML/DOC/PDF/RTF/TXT and Outlook Profile. - kirbypuckett
42
eSOftTools EDB to PST Converter
Excellent eSoftTools EDB to PST Recovery Software is automatically able to search EDB file location as well as Extract Exchange Emails according to dates- "From date" to "To date" in extract method. It is completely powerful software to speedily extract Exchange emails between to dates: - "Start date" to "End date" and it's perfect way to restore all file data without any tension Along with recover corrupted Exchange EDB file into PST file along with respective EDB emails meta data in appropriate manner and restored/recovered EDB files including all items like all email, tasks, contacts etc into new PST file without losing any data folder. - avina
43 Shoviv OST Recovery
44
Softaken OST Recovery
Softaken OST File Recovery tool is very helpful when your OST file has been corrupted then you can use to this software for file recovery. You can download to this software and whenever this utility will download then you can use to this software for break OST file. Your data will recover from OST file into PST file format. https://www.softaken.com/ost-recovery - michelclark
45
Inspire OST to PST Converter
Inspire OST to PST Converter is an impressive tool when it comes to retrieving lost data of any type OST. The experience with their converter tool has made me go for once again for recovering lost OST file to PST using Inspire software. I found the tool to be effective and amazing time saving and worth every penny spent. Inspire OST to PST converter has worked brilliantly for the outlook 2003 from converting and 2016 OST files. This is best OST Recovery Software.
46
DataRecovo - OST Recovery Software
Outlook is the best email platform and nowadays everyone is using the outlook email account. If I am talking about OST recovery software then DataRecovo provides the best outlook OST file recovery software which is very unique and user-friendly. Direct download software from here:- www.datarecovo.com/outlook-ost-repair-tool.html - Alexsmith001
47
MailsSoftware OST to PST Converter
This is one of finest OST mailbox converter software to convert OST file data to PST, EML, MSG, MBOX, RTF, HTML, and MHTML format. It provides an option to export Outlook contacts to VCF and calendars to ICS format along with each & every information. MailsSoftware OST to PST Converter software supports all types of OST file like corrupted, damaged, orphaned, inaccessible and healthy OST file. It works with all MS Outlook version and Windows OS.
BAdd New Item