Best Soccer Strikers
1
Ronaldo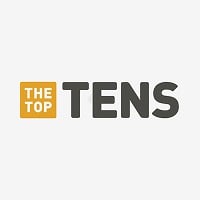 Ronaldo Luís Nazário de Lima, commonly known as Ronaldo, is a Brazilian retired professional footballer who played as a striker. Popularly dubbed O Fenômeno, he is widely considered to be one of the greatest football players of all time.
Players like Messi, C Ronaldo, Pele or Maradona would get to touch the ball well over 20 times in a match. They would get numerous deliveries of the ball. Other players surrounding them would involve them in the game. Subsequently, such players would get to score one or two goals per match. However, when R9 played for real Madrid sometimes he would not get to touch the ball for 20 minutes or more. In an entire match he would get to touch the ball only a few times. On the top of that he never got to play a full match, all the time he was at Real Madrid. Therefore, he had to make every touch with the ball count. And boy wasn't he the the most skillful player on the planet to do that! During many matches he would get to touch the ball only two or three during an entire match and he always succeeded to convert at least one of these few touches with the ball into at least a goal. Just imagine players like Messi, C Ronaldo, Pele or Maradona getting to touch the ball only a mere few times in ...more
Growing up a football fan in the late 90s, I first became aware of R9 when he burst onto the scene at the World Cup in 98. He was sensational. He had the speed, power and skill combined with an incredible eye for goal. No one could match his talent, defenders feared and respected him equally. I hadn't seen anything like it. No disrespect to the strikers of past and present, but to me he will always be and should stay a legend.
he is the best ever to bad injuries killed him what messi just achieved after playing 5-6 years for barca ronaldo did that in 1 year at the age of 19 and he won wc 2 times
Pele was good and all the players here But Ronaldo had that something that you will never see probably again in the game. The speed the power, the unbelievable dribbling skills, he was so good he made two or three defenders run into and fall over themselves. He just had that something that the rest didn't have that extra bit of magic. He was also a complete player he could pass, header, shoot long range, dribble, unbelievable stuff.
2
Lionel Messi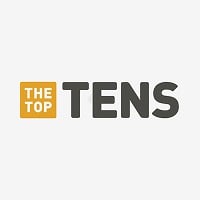 Lionel Andrés "Leo" Messi is an Argentine professional footballer who plays as a forward for Spanish club Barcelona. He is also known as one of the greatest football players of all time. He was born in Rosario, Argentina on June 24th, 1987.
My Top 20! ( in no particular order)
1. Lionel Messi
2. Cristiano Ronaldo
3. Fat Ronaldo
4. Zlatan Ibrahimovic
5. Thierry Henry
6. Luis Suarez
7. Sergio Aguero
8. Raul Gonzalez
9. Didier Drogba
10. Robert Lewandowski
11. Robin Van Persie
12. Ruud Van Nistelrooy
13. Samuel Eto'o
14. Dennis Bergkamp
15. Andriy Shevchenko
16. Gonzalo Higuain
17. Carlos Tevez
18. Thomas Muller
19. Falcao
20. Edinson Cavani
Are you kidding me 3rd this has to be some joke and why is fernando torres 1st he has been horrible recently and can't compare to Messi and Ronaldo Messi should be frist and Ronaldo should be second (the reason I put Ronaldo second behind Messi is because he has won more than Ronaldo recently)
Messi is the all time master of soccer and it will stay the king of soccer the people who say that ronaldo is better are totally wrong his strength might be regular but his skill is amazing in his full strength he can defeat real madrid liver ball chelsea ac millan manchester city manchester united and inter milan. ,.. Etc...
I think Messi is the best than any other striker of the world & in future he will be the only one soccer emperor of all time.
3
Fernando Torres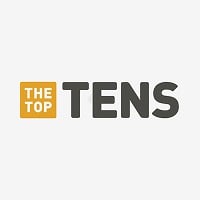 Fernando José Torres Sanz is a Spanish professional footballer who plays as a striker for La Liga club Atlético Madrid, on loan from Serie A club Milan.
EVEN THOUGH THERE ARE OPINIONS THAT TORRES IS NOT ON FORM, HE IMPROVING HIMSELF AT CHELSEA... TOP 3 REASONS WHY HE IS ONE OF THE BEST
1) HE IS NAMED AS THE MAN OF RECORDS... SCORING GOALS IN FINAL & WINNING ALL POSSIBLE TROPHIES.
2) PROVING HIMSELF BY SCORING MORE GOALS THAN MANY STAR PLAYERS.
3) DANGEROUS STRIKER BY TAKING ALL DIFFICULT CHALLENGES WITH GOALKEEPERS AND DEFENDERS WHICH STRIKERS REFUSE.
CLUBS TARGETING FERNANDO TORRES...
1) AC MILAN
2) NAPOLI
3) ARSENAL
4) LIVERPOOL
5) F C BARCELONA
6) ATHLETICO MADRID
7) AC FIORENTINA
Torres to me is like the best striker in the world. Just look at all he has done for Liverpool he has scored up to almost a hundred or even a hundred goals for them. And he is the highest goal scorer in Chelsea, he has scored in most matches he has played in.
He is the best he scored 60 goals for liverpool. Why do you think chelsea bought him for 50 million dollars. Without him liverpool/chelsea would never win. He is the best soccer player in the world
That's true, Torres is an exceptional striker with gr8 control & precise shots. Not just that, he provides some wonderful assists for his fellow strikers. Go Torres. Go Chelsea...
4
Diego Maradona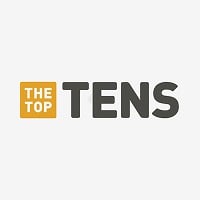 Diego Armando Maradona is a retired Argentine professional footballer. He is known for "The Goal of the Century" and the "Hand of God" goal.
Maradona wasn't a striker. Don't you know it? At least an image of the player Diego and not the coach.
No one on the list can tie his boots.
20? What why is Torres second.
El major de la historia
5
Cristiano Ronaldo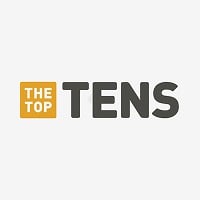 Cristiano Ronaldo dos Santos Aveiro is a Portuguese professional footballer who plays as a forward for Italian club Juventus and the Portugal national team.
at the moment(2010) he is surely one of the best
WOW! Is all I can say. I'm Mexican and I'm not stupid enough to put Javier "Chicharito" Hernandez above Cristiano. I can understand having Lionel Messi above him but Chicharito. Chicharito is not even in the same level as CR7. When I tought this list couldn't get any stupider I saw who was in first. Cristiano Ronaldo has the whole package you want from a striker he has long shots, headers, jukes, speed, and ball control. Fernando Torres can't even be on this list. I think Fernando Torres is one of the most rubbish players in football. Who ever chooses Torres over Messi and CR7 must not know anything about football.
Given his pace and finish he has got to be the best besides his movement is clever and hi tricks are gut wrenching for the defenders
Come on! Do I really have to give an explanation. Cristiano is at least the top three of this era. Are you kidding me putting Fernando Torres in first place, for a second I thought I was on the list of strikers the miss the unmissable. If you don't believe me search up his miss against Man.U.
6
Didier Drogba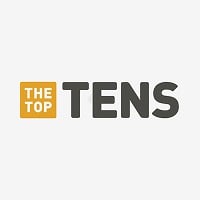 Didier Yves Drogba Tébily is an Ivorian professional footballer who plays as a striker for Canadian Major League Soccer club Montreal Impact.
A physical monster and has a commanding presence on the field.. Such a deadly finisher with amazing technique and nowadays has been assisting goals as well.. A perfect guy to have up front
He has very powerful shots, most of the shots and goals are from long range. He is also have the speed, skill and more. Besides that, he is scary for the defender midfield, defenders and especially, keeper
He is the best he is the perfect goal machine with fantastic tech good with set pieces he's got all a striker needs
Drogba, is a great great striker, he always will find the back of the net, and has such physical strength for a striker, never has a bad season, should be in the top 2.
7
Wayne Rooney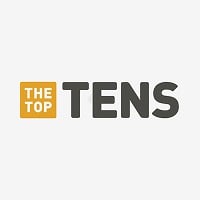 Wayne Mark Rooney is an English professional footballer who plays for and captains both Manchester United and the England national team.
Wayne rooney is the best player in the world. He has more stamina than Ronaldo, Messi or fernando. He runs like a bull. His kicks are just like bullets. For I say rooney is better than all other players. His heads are better than anyone else
Rooney also can play as wing player and he also have powerful kick... I never see other players play like rooney
Wayne Rooney is the best striker because he is in Manchester United and because is a great passer, the best game maker in the team and y shoots most of the time far away from the goal and some of them have been goals. and he is much better than Ferndando Torres
Wayne Rooney no competition at all
He destroyed MAN City
He is much better than Fernando Torres
8
Zlatan Ibrahimovic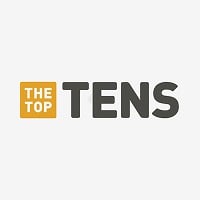 Zlatan Ibrahimović is a Swedish professional footballer who plays for an English club Manchester United and the Sweden national team for which he is captain.
You want a guy who is absolutely clinical in front of goal, can score out-of-the-world goals and dribble past you as if you were not there? Well then, it's gotta be Zlatan. The best all-out striker in world football over the last few years, this guy is nothing short of a beast.
Nobody can do what zlatan can. He's extremely versatile. He's got amazing physique, good technique for his size, speed, acrobacy and a lot of force behind his shooting.

He is currently the best player.
He is a magician. He creates new moves. He is very strong. If he could use his aerial power in front of goal he would have had no match. Still his crazy moves make him the best of the best.
Absolutely amazing and cannot seem to understand why he is 7th.. and why suarez is 11th. They are the best in the world right now and deserve to be one and two respectively
9
Neymar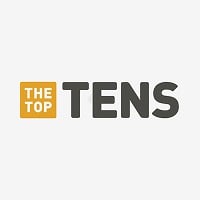 Neymar da Silva Santos Júnior, commonly known as Neymar or Neymar Jr., is a Brazilian professional footballer who plays for Spanish club FC Barcelona and the Brazil national team as a forward or winger, and is also the captain of the national team. ...read more.
Neymar plays amazing. I love the way he dribble, attacks, tackles people and shoots. He's simply amazing... !
He is a winger.
He was the best striker
Neymar is awesome, plays well
10
Pele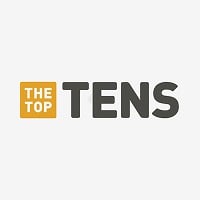 Edson Arantes do Nascimento, known as "Pelé", is a retired Brazilian professional footballer who played as a forward. He is one of the best players in football, hence why he's nicknamed the "king of football".
How is he on ten he was such a beautiful striker with hardworking passion, I MEAN COME ON!
Like, what MAN... WHY ON THE 10TH SPOT. WHOEVER MADE THIS LIST DOESN'T EVEN KNOW WHAT SOCCER IS. WOW... LIKE, what!
I may love Torres, but let's admit it, when Pele's on the field, he's unstoppable. He was and still is, in my opinion, the only player who was born to make football the phenomenon it is now.
Pele in 10th I guess a lot of the votes on this are made of teenagers who have been following football for the last ten years. He was even before my time but with a little research people would know why this guy is such a fuss in the football world LEGEND
The Contenders
11
Thierry Henry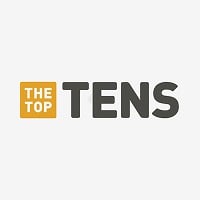 Thierry Daniel Henry is a French professional football coach and former player. He is the second assistant coach of the Belgium national team.
he is a great striker, a complete striker, he has speed, has a high skill, he should be ranked first!
just legendary the best of all time even if he is at ny red bulls he will bring that team to the top
The best striker ever to play the modern game, he had it all.
Thierry Henry has a tremendous amount of skill he was one of the fastest strikers in french football history and he is a star player for the New York Red Bulls he also holds the record for most goals for France and is a living legend.
12
Luis Suarez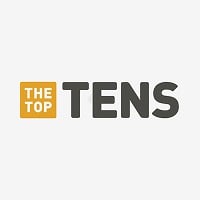 Luis Alberto Suárez Díaz is a Uruguayan professional footballer who plays for Spanish club Barcelona and the Uruguay national team as a striker.
Luis suarez is a very good soccer player.
And 2011 he won the copa america. Now he plays for liverpool. When he plays in the field he plays very good he defends and makes goals and that is a good soccer player
Luis Suarez is a man who wont stop till he scores! He is my favorite player on and off the field he is truly a goal scoring machine that unlike other players has a great willing passion for his club and country! First Ajax, then Liverpool, Now Barcelona, Later Legend!
Luis Suarez is the best he scored 31 goals in just 34 matches he is cool. EVERYONE VOTE FOR LUIS SUAREZ
omg! luis suarez
35 goals in 33 league games
49 in total last season
he is amazin!
13
Ronaldinho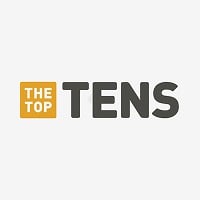 Ronaldo de Assis Moreira, commonly known as Ronaldinho or Ronaldinho Gaúcho, is a retired Brazilian footballer.
What?! Are you kidding me?! He is a 2 time FIFA player of the year award
winner. Sure he messed up a bit in milan but if you see his performance now in
Brazilian league, you would surely want him to be in the top 10.
He is god gifted player and will be always on number 1..
I want to see drogba torres C. Ronaldo and ronaldhino as forwards in one team

Number 1 is number 1
He's the best in the whole world
14
Arjen Robben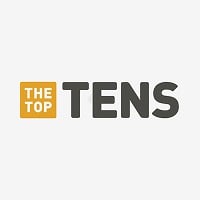 Arjen Robben is a Dutch professional footballer who plays for German club Bayern Munich and is the captain of the Netherlands national team.
He is a right mid
He is so good at soccer
Awesome player
Why is he 19? he should be he better that all most eveyone he was the one to make bayern munich the best he is the second messi but all little better lets admit it he should be second place not 19. face the facts he is kinda better thatn messi, and fyi messi got a red card for assaluting a referee and went to jail because he did not pay taxes. just because he is star does not mean he is the boss! open your eyes people! this pisses me off. this a load of fish! arjen ROBBEN IS THE BEST!
15
Robert Lewandowski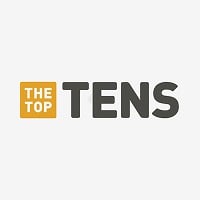 Robert Lewandowski is a Polish professional footballer who plays as a striker for German club Bayern Munich, and captains the Poland national team.
In my opinion Robert Lewandowski is the best striker in the world and the heart and soul of Bayern Munich
Best in the world.
Superb player,very deadly
pure class
16
Robin van Persie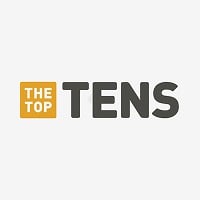 Dutch footballer from Rotterdam born on August 6 1983. Currently plays for the Turkish club Fenerbahçe S.K and The Netherlands national football team as the number 11. Robin Van Persie is known for playing for Arsenal and Manchester United, though his most notable goal was his header against Spain ...read more.
Robin is not only a great striker, but also very complete, he works hard, and can pass dribble score. Above that he is an outstanding captain.

And comparing him with other great footballers, he is not in the best team.

Therefor he is my favorite. Dennis Bergkamp has been my favorite.

This guy is my favorite player. He is amazing! Robin van Persie jumped over a defender and scored! He should at least be #5 for he is the "Flying Dutchman. "
HE SHOULD BE THE BEST, NUMBER 1. FABULOUS FINISHING, YOU GOTTA LOVE HIS GOALS AND LEFT FOOT
HE IS THE BEST OF THE BEST
I like henry and RvP. I choose van Persie because he's an arsenal player!

17
Karim Benzema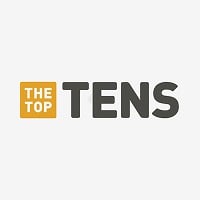 Karim Mostafa Benzema is a French professional footballer of Algerian descent who plays for Spanish club Real Madrid and the France national team as a striker.
Great sticker fast great a finishing headers and volleys but all round hero
KARIM BENZEMA GO TO JUVE! PLEASE..

BY, JUVENTINI Indonesia
18
Kaka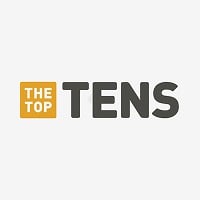 Ricardo Izecson dos Santos Leite, commonly known as Kaká or Ricardo Kaká, is a Brazilian professional footballer who plays as an attacking midfielder for Orlando City SC in Major League Soccer and the Brazil national team.
Kaka plays for ac millan. That is cool.
My fovorite pplayer ever forza milan hala madrid blue is the color (also a chelsea fan)
I LIKE KAKA VERY MUCH BECAUSE HE CAN PLAY IN ALL POSOITION IN FORWARD AN ALSO HE IS A GREAT PLAYMAKER FROM ALL OVER THE WORLD. I THINK THAT HE IS THE BEST PLAYER FOREVER AND HE WILL REMAIN BEST... GO FORWARD KAKA...
19
Gerd Muller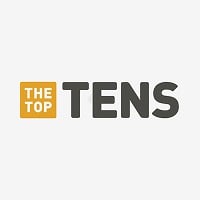 At least 1 goal in each national game he played. Don't think anyone else did that till today. Also still record holder in German ladder for the most goal scored in the ladder and back in his day there where 4 games less a season than today.
He scored 68 goals in 62 international appearances, and had fantastic dribbling ability.
Bit of a joke list if Muller is 51
The best ever!
20
Miroslav Klose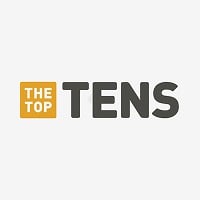 Miroslav Josef Klose is a German professional footballer who last played as a striker for Serie A club Lazio.
He has scored 14 goals for his national team which places him 2nd after Ronaldo
Klose is by far the best striker I have seen. His enormous hunger for goal is the symbol of a great player. As a fan of this great game, I can never forget his goal scoring abilities.
The Oldest and the Greatest German Striker, with age comes experience
The best! Not a penalty taker and he is a great sportsman. For ever a legend!
21
Ruud van Nistelrooy
What is he doing here? He is one of the best ever. He is one of the most prolific striker. Can score from nothing. Also he has done well in all the leagues he has played in. Has been top scorer in Dutch league, premier league, Spanish league and even champions league. I've never seen anyone who is more consistent in front of goal. He deserves to be in top 5
He is a player with many adjectives like agility and best offensive characteristics. He is well prepared to score goals and scoring goal is so easy for him.
I believe him because of his impressive playing in Manchester united. He was mvp of man united in those days or maybe mvp in the world.
He is the most consistent player ever. At United, he had 200+ games and 150 goals. Who has a record like that?! Ruud!
Best striker. Period.
22
Sergio Aguero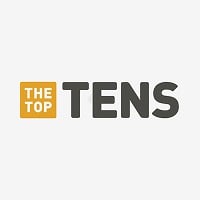 Sergio Leonel "Kun" Agüero is an Argentine professional footballer who plays as a striker for English club Manchester City and the Argentina national team.
Should be in the top 10 with suarez both him and luis are better than torres
Very smart and a piece taker
He should be in the top 10. He helped win the premier league trophy against QPR.
Best in the world Right now
23
Alfredo di Stéfano
The only winner of Super Ballon d'Or, awarded in 25th anniversary of the tophy to the most voted player of these years (although Cruyff and Platini had 3 awards Di Stefano had selected more votes).
THIS IS ENOUGH FOR ONE OF THE MOST LEGENDARY FOOTBALL PLAYERS OF ALL TIMES (some older experts of 60s-70s-80s compare him only to Pele).
24
Raul Gonzalez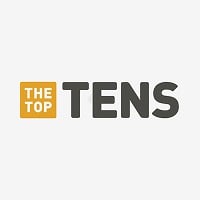 Raúl González Blanco, known as Raúl, is a retired Spanish footballer who played as a striker. Raúl is considered one of the most important players in the history of Real Madrid and regarded as one of the greatest Spanish players of all-time.
Angel del real madrid
The best player in the history of real madrid
Are you crazy?!?
He is the best by far.
Hakan Sukur, Donovan? Come on be serious... please.
25
David Villa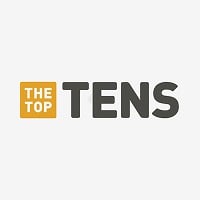 David Villa Sánchez is a Spanish professional footballer who plays as a striker and also serves as captain for New York City FC in Major League Soccer.
What is Torres doing at number 3, I mean really? I like him as a player but he has not played well since he moved to Chelsea, and his accomplishments as a striker are far less than Villa or Raul, so he is not even the best in Spain. Something is seriously wrong with this list.
Villa is the best spanish striker he is a legend 56 goals in 93 caps for spain and his best career is with valencia 107 league goals in 166 league caps and all tournament 128 goals in 217 caps silver shoe in 2010 world cup, golden boot in euro 2008 bronze ball in 2010 world cup and bronze shoe in confederation cup 2009
I think that Neymar. Jr is the best but Villa gets like no credit and he does a lot of work. So, he definitely deserves to be in the top 10.
David villa is simply great
26
Marco van Basten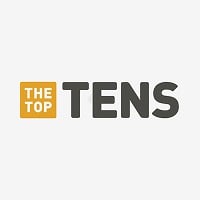 Marcel "Marco" van Basten is a Dutch football manager and former football player, who played for Ajax and Milan, as well as the Netherlands national team, in the 1980s and early '90s as a forward.
Marcos technique and finish with either foot were out of this word. One of the best strikers who kicked a ball in my opinion. It's sad that his career came to an end at 28 due to an injury or he would've been remembered with the likes of Pele and Maradona. Should be higher on this list.
Totally agree! Inspiration to later generations (Van Persie, Henry, and so on). Only for that reason he should be on top of this list...
Bello Marco! We still miss him in Italy... He was the best Milan ever had, in the most succesfull team Milan ever had

MARCO, MARCO, MARCO!
Better than the best
27
Ferenc Puskás
The Hungarian striker netted 84 goals in 84 international appearances, and scored 514 goals in 529 league matches in both Hungary and Spain.
28
Josef Bican
The greatest scorer in the history of professional football.
Bican was born to a poor Czech family and his main hobby was predictably, playing street football. The streets made him the great player blessed with great improvisation and the ability to score with both feet. He had pace that would put any International Athlete proud. This man was a true all-rounder in the game of football in the 1930s till mid 1950s.
~ In 2001, The International Federation of Football Historians and Statisticians awarded Bican the "Golden Ball" as the greatest goalscorer of the last century.
Including friendlies and reserve matches, this man has scored a whopping tally of at least 1468 goals in 918 matches. Pele Who?
~ Now let's cancel out the reserve and friendly matches. He still remains the top professional goal scorer in official matches, with at least 805 goals in 530 matches - according to Rec. Sport. Soccer Statistics Foundation (RSSSF).
~ Because he played fewer matches and had a ...more
29
Hakan Sukur
is a goal machine.. he scored 240+ goal only on Turkish League 50+ goals in National Team and ++++
He is the best. Thats all. He scored the fastest goal in fifa world cup history.!
he scored 395 goals in his whole career. That means c. ronaldo have to score 3-4 time more goals than he do now, to reach sukur.
He is Goal Machine. He is King. Best of striker.
30
Javier Hernandez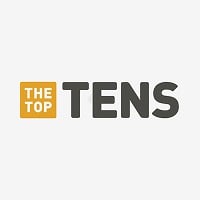 Javier Hernández Balcázar is a Mexican professional footballer who plays as a forward for German club Bayer Leverkusen and the Mexico national team.
lol he's the best he's new in man utd but look how much goals he made and also his a perfect header he can make a goal with his back of his head

Great player never stops never gives up and always skillful to find the goal! Definitely needs more time in the field to do more.
The new Ole Gunnar... He can kill any keeper if he could... every time he played... He use teamwork to win... The SUPERB SUBSTITUTIONS..!
Chicharito is the best player ever should switch with fernando torres
31
Samuel Eto'o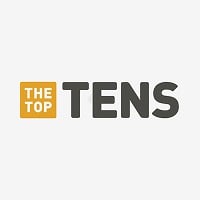 Samuel Eto'o Fils is a Cameroonian professional footballer who plays as a striker for Turkish club Antalyaspor.
He is the only player in history to win back-to-back Trebles with different squads. He is one of ONLY 2 players to ever score in two Champions League Finals. He has scored well over 200 goals in his career. He is undoubtedly the greatest African Footballer of all time. Has the player of the year trophies to prove that. Top strikers do not just score goals... they score goals when their team needs it most.
I THINK HE COULD BE THE ICON OF AFRICAN FOOTBALL SOCCER IS ONE OF THE BEST EVER IN THE WORLD JUST CHECK OUT HOW MANY TITLE GRABS BY THIS LEGEND OF CHAMPIONS LEAGUE AFRICAN CUP SPANISH ITALIAN SUPER CUP OLYMPIQUE GAMES
Eto'o deserve to be among the top 3 any other position given to him is pure jealousy bias and lack of football knowledge
He is the greatest player in the world
32
Romário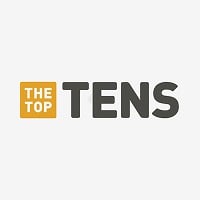 Romário de Souza Faria, known simply as Romário, is a Brazilian politician, who previously achieved worldwide fame as a footballer.
No one was more fun to wath no one had his intelligence nor technique he was just made to score goals
Romario is regarded as one of the best strikers of all times and as one of the top scorers. He is elected 30th South American player of 20th century in the IFFHS century elections. According to RSSSF is the second best scorer of all times and the famous Argentine sports magazine El Gráfico ranks him first - the list of magazine is of low reliability, e. g. the greatest English scorer of the all national leagues Arthur Rowley is not included (459 verified goals).
~ His senior career tally is 761 goals in official games (RSSSF included eleven youth career strikes) and he is 3nd of all times after Josef Bican and Pelé.
~ Although he claimed for a thousand strikes in all his career, his real account is 968 goals (RSSSF) or even lower (925, Placar, Brazilian magazine).
33
Lukas Podolski
Someone commented -"plays arsenal, so is sick"..
He is a very talented player who always looks to improve.
And please no one can hate arsenal.
Plays for arsenal so is sick
34
Eden Hazard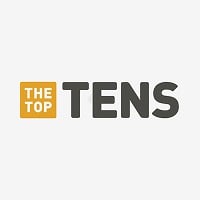 Eden Michael Hazard is a Belgian professional footballer who plays for Chelsea and the Belgium national team.
35
Diego Costa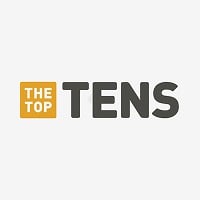 Diego da Silva Costa, is a Spanish professional footballer who plays as a striker for English club Chelsea and the Spain national team.
The beast is the best striker for Spain and chelsea and no one can stop him. I love Diego continue with the spirit.
He's My favorite player in Chelsea and in all the Barclays PL. He's a unstoppeble player!
36
Dennis Bergkamp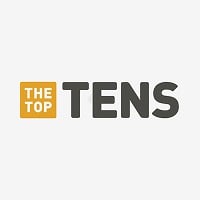 Dennis Nicolaas Maria Bergkamp is a Dutch former professional footballer, who is the assistant manager to Frank de Boer at Ajax.
Bergkamp on spot 43?!?! Top 5 for sure.
37
Omar Bravo
He is my role model since he won la Liga Mexicana with Chivas in 2006. Historic striker at international level.
He is from Argentina
38
Zidane
Best Player of the world
What Torres and zidane switch places now.
39
Andriy Shevchenko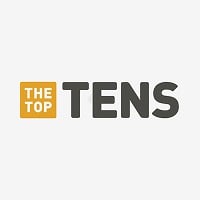 Andriy Mykolayovych Shevchenko is a Ukrainian retired footballer who played for Dynamo Kyiv, Milan, Chelsea, as well as the Ukrainian national team as a striker.
shevchenko has scored so many goals for ac milan and ukraine, he is a truely epic striker.
40
Dimitar Berbatov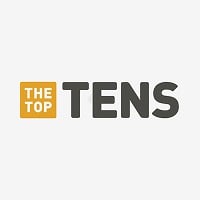 He is best player best best player in man utd after rooney! He is doing hat trick every match
41
Gonzalo Higuain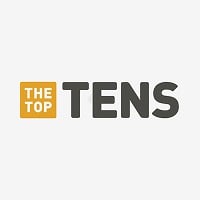 Gonzalo Gerardo Higuaín is an Argentine professional footballer who plays as a striker for Italian club Juventus.
Fools what you are talking best now or best ever? you guys love the internet use it to know facts!,
Totally underrated definitely in top 8 at least
I think the hunger and pasion for goals in higuian is by far the most. And his lethal finishing should count him in 1 to 10
Robben number 4? What about Higuain nmber 69?
42
Radamel Falcao Garcia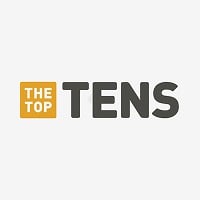 Radamel Falcao García Zárate, also known as Radamel Falcao, or simply Falcao, is a Colombian professional footballer who plays as a striker for English club Chelsea on loan from French club Monaco, and captain of the Colombia national team.
Often said the best #9 In the world a prolific striker able to score with both feet. He spent two seasons in atletico madrid and helped them get the Europa league falcao scored twice in the final against Bilbao and also won the super cup scoring three goal agains Chelsea wich ended 4-1 making atletico madrid champions and he also helped atletico madrid defeat Real Madrid in the final copa del Rey. Falcao scored over 70 goals in 2 seasons including Europa leagues, la liga and copa del Rey he was also nominated in the fifa world xi the golden team meaning all the players best in their position along side Marcelo, ramos, iniesta the 3 forwards were messi, falcao and C. Ronaldo
Falcao is the best because he is good in scoring a goal
HE PLAYS FOR THE ColombiaN NATIONAL TEAM AND STARTED WITH RIVER PLATE, THEN PORTO (LED THE PORTUGUESE LEAGUE IN GOALS) AND THE SCORED A HAT-TRICK RIGHT AFTER JOINING ATLETICO MADRID!
43
Carlos Tevez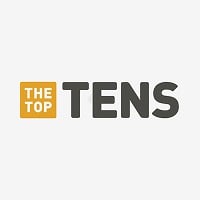 Carlos Alberto Martínez Tevez is an Argentine professional footballer who plays as a forward for Shanghai Shenhua and the Argentina national team.
Half the people on this list aren't even strikers... Kaka, robinho, zidane, ballack, lampardd. Etc are not bloody strikers.. How torres made number 1 baffles me... All the voters must be fangirls
44
Luca Toni
The best player at heading the the ball straight into the net
Exellent striker with great head playing skills
Great player, won golden boot and 2007-2008 bundesliga top scorer with 25 goals.
45
Thomas Muller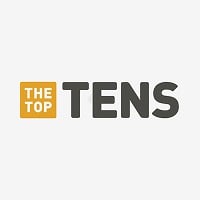 Thomas Müller is a German professional footballer who plays for Bayern Munich and the Germany national team.
He should be way up there he out performed Messi in the world cup and he is younger. He is also the main scorer for the German international soccer team. Which is the best. He should be in the top 5. Don't forget that also Messi and Christiano Ronaldo are having a hard time scoring right now. Who ever also put Arjen Robben, doesn't know that he is a midfielder and not a forward.
He is a hard working player and last champions league season he scored the same amount as Messi who is the best forward
GO MULLER
46
Alessandro Del Piero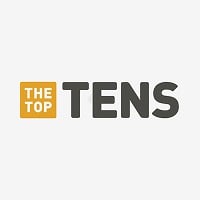 Alessandro Del Piero Ufficiale is an Italian former professional footballer who played as a deep-lying forward.
Best striker ever so much talent
47
Filippo Inzaghi
Always at the right place, at the right time. He scores in any way possible.
When you on the field against him. KEEP YOUR EYES ON HIM
48
Eusébio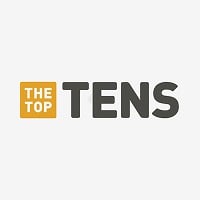 Eusébio da Silva Ferreira was a Portuguese footballer who played as a striker. Eusébio is considered by many as one of the greatest footballers of all time. During his professional career, he scored 733 goals in 745 matches.
The Black Panther was just brilliant.
The one and only true King of World Football

And a better goal average than Péle

Péle = 0.94 goals per game
Eusebio = 1.01 goals per game
49
Alan Shearer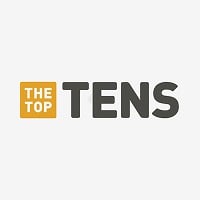 Alan Shearer is an English retired footballer. He played as a striker in the top level of English league football for Southampton, Blackburn Rovers, Newcastle United and the England national team.
The best there is the best there was the best there ever willl be
50
Kevin Keegan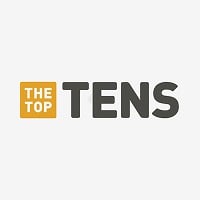 Joseph Kevin Keegan is an English former football player and manager. A forward, he played for several clubs including Liverpool and Hamburger SV.
PSearch List