Best Star Wars Actors
1
Ewan McGregor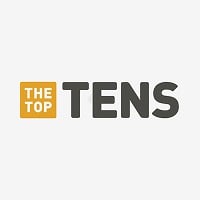 Ewan Gordon McGregor is a Scottish actor. His first professional role was in 1993, when he won a leading role in the Channel 4 series Lipstick on Your Collar.
I can not think of a better obi wan he is my favorite Star Wars acter revenge of the sith
Definitely the best apart of the Prequels.
Keep him at No. 1 so he can keep the high ground.
An amazing Obi Wan Kenobi.
2
Harrison Ford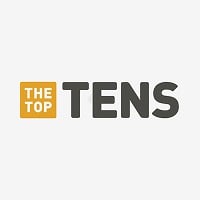 Harrison Ford is an American actor and film producer. He gained worldwide fame for his starring roles as Han Solo in the original Star Wars epic space opera trilogy and the title character of the Indiana Jones film series.
How is Harrison Ford beneath Ewan McGregor? Han Solo was in every way better than Obi Wan in terms of character portrayal. I think old Obi Wan in episode 4 was better than prequel Kenobi
EWAN MCGREGOR? You've got to be kidding me. Harrison Ford is a legend and obviously the best Star Wars actor. McGregor was pretty bad... not terrible, but definitely not great.
Come on, this is an obvious first place.
Ewan Mcgregor is a great actor but its hard to compare him to Harrison Ford
3
Mark Hamill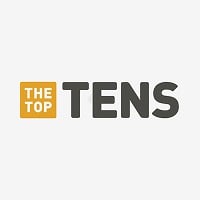 Mark Richard Hamill is an American actor and voice actor. He is best known for his portrayal of Luke Skywalker in the original Star Wars trilogy – Star Wars, The Empire Strikes Back, and Return of the Jedi and his portrayal of the Joker in Batman: the Animated Series.
Definitely deserves to be number two, behind Harrison Ford. Mark does a great job playing Luke Skywalker in the time frame he was in. Why do you think most people like the prequels over the sequels.
Not aging so well
Best performance in The Last Jedi by far.
This man is the heart and soul of Star Wars.
4
Samuel L. Jackson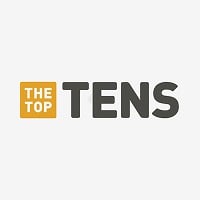 Samuel Leroy Jackson is an American actor and film producer. He achieved prominence and critical acclaim in the early 1990s with films such as Jungle Fever, Patriot Games, Amos & Andrew, True Romance, Jurassic Park and his collaborations with director Quentin Tarantino including Pulp Fiction, Jackie ...read more.
You guys are saying this because he is black give the man a praise he did well
Naw, the badness of the prequels turned his acting bad. - DapperPickle
1. Samuel l jackson
2. Harrison ford
3. ewan McGregor
4. liam neeson
5. hayden christensen - riki1234
5
Natalie Portman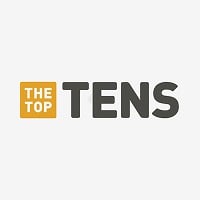 Natalie Portman is an actress, film producer and film director with dual American and Israeli citizenship. Portman is best known for her roles as Padmé Amidala in the Star Wars prequel trilogy and Nina Sayers in Black Swan. She won an Academy Award, a Golden Globe Award, and a Screen Actors Guild Award, ...read more.
Makes the best Padme Amidala there can be.
She made the movies, in my opinion.
My favorite prequel character
Natalie is the best I loved Padme
6
Christopher Lee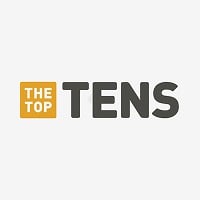 Sir Christopher Frank Carandini Lee (1922-2015) was an English actor, singer, and author. He was best known for his villainous roles in films such as Dracula in the Hammer Horror films, Francisco Scaramanga in the James Bond film The Man with the Golden Gun, Saruman in the Lord of the Rings and Hobbit ...read more.
I've been looking forward to this.
RIP Mr Saruman, Mr Dooku and Mr dracula and more :'(
7
Carrie Fisher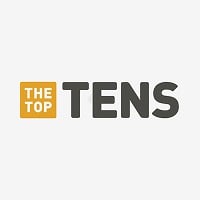 Carrie Frances Fisher was an American actress, screenwriter, author, producer, and humorist. She was the daughter of singer Eddie Fisher and actress Debbie Reynolds. Fisher was known for playing Princess Leia in the Star Wars film series.
She should be Number 1. Come on guys vote for the best actor/writer/ everything, Carrie Fisher. RIP, Carrie. - Cry_For_Carrie_Fisher
She was such a good character.
She is the best ever
They got a sad face ( but good actor) to play a total jerk
8
Alec Guinness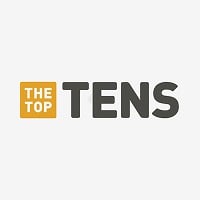 Sir Alec Guinness was an English actor. After an early career on the stage, he was featured in several of the Ealing Comedies, including The Ladykillers and Kind Hearts and Coronets in which he played eight different characters.
He's; the most awesome coolest
9
Hayden Christensen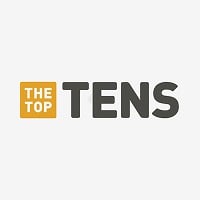 Hayden Christensen is a Canadian-American actor and producer. He began his career on Canadian television at the age of 13, then diversified into American television in the late 1990s. ...read more.
Greatest Actor to play Anakin Skywalker, cannot imagine anyone else but him in the role and such a memorable performance in Episode 3 especially.
Everyone says "oh he is such a bad actor blah blah" but you have to give him credit. He made a great Anakin and tried his best.
The Scenes when he doesn't open his mouth are Stunning. (The ones when he talks, it might have been the directors fault). He makes a great Unmasked Darth Vader.
Obviously wasn't too great in Episode II, but managed to reflect Anakin's conflict and turn to the dark side really well in Revenger of the Sith.
10
Liam Neeson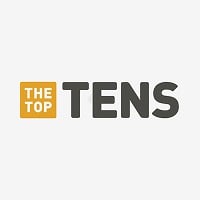 Liam John Neeson, OBE is an actor from Northern Ireland. In 1976, he joined the Lyric Players' Theatre in Belfast for two years. He then acted in the Arthurian film, Excalibur.
It was George Lucas's fault he gave him such a poor script. Otherwise, I really like him - Charmedyeti
My top five
1. Liam Neeson
2. Ewan McGregor
3. Harrison Ford
4. Mark Hamill
5. Hayden Christensen
The Contenders
11
Ian McDiarmid
I can feel your anger!
Underrated.
12
Daisy Ridley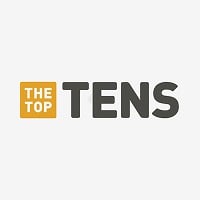 Daisy Jazz Isobel Ridley is an English actress. She began her acting career by appearing in minor television roles, before being cast as the main protagonist, Rey, in the Star Wars sequel trilogy – first appearing in Star Wars: The Force Awakens.
Her british accent really suits rey.#
Rey is the Star Wars female best actor ever.And I love her British accent.She is my favorite fighter of star wars too.So do not be a hater and vote for REY.
13
Adam Driver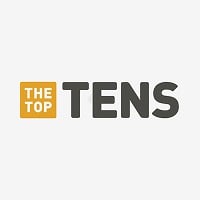 He is a sick character and is very much built up but the only thing I don't like about his character is that rey beats him so bad
Angsty teen from what I've seen. - DapperPickle
This actor=So hot, so cute, so kind to everyone, and very funny! kylo ren is my baby in the star wars universe now...to hell maul and Vader! They are so bland compared to this guy...Adam really does a good job in this movie.
So hot? , so cute?
Are blind or something?
Just look at that picture. - Votebotingsucks
14
James Earl Jones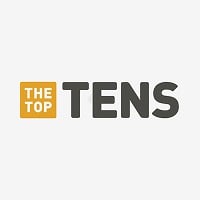 James Earl Jones is an American actor who in a career spanning more than 60 years has become known as "one of America's most distinguished and versatile" actors and "one of the greatest actors in American history." Since his Broadway debut in 1957, Jones has won many awards, including a Tony Award and ...read more.
Such an icon in Star Wars. Such a great voice - pancake2015
The best
15 Peter Cushing
16
Frank Oz
He is YODA! He would not have been the same without Frank
Great voice for Yoda, Frank oz is.
He is the best Yoda ever
17 Billy Dee Williams
18 John Boyega
19 Jake Lloyd
20
Donald Glover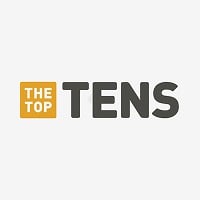 Donald McKinley Glover Jr. is an American actor, comedian, writer, director, rapper, singer, songwriter, producer and DJ. He performs music under the stage name Childish Gambino and as a DJ under the name mcDJ. ...read more.
21
Felicity Jones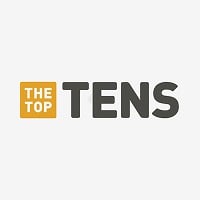 Amazing as Jyn Erso. - Stevenuniversefangirl
22
Oscar Isaac
I am so excited for the new Addams Family movie. You are playing Gomez Addams in your movie
23
Kenny Baker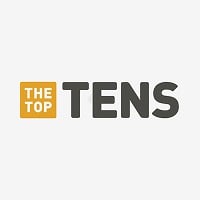 Kenneth George "Kenny" Baker was an English actor and musician. He is best known for portraying the character R2-D2 in the Star Wars science fiction movie franchise.
He was great
24 David Prowse
25 Anthony Daniels
26 Temuera Morrison
27
Jeremy Bulloch
who is he?
28
Kelly Marie Tran
Okay, her character may be the most decisive part of TLJ, but she's so adorable! Like, I can't get over how sweet she is. Kelly Marie Tran is an actual ray of sunshine and I love her so much❤️
I'd rank it as:
1. Kelly
2. Carrie Fisher
3. Riz Ahmed, Domhall Gleeson, and Daisy Ridley
4. Mark Hamill
5. Felicity Jones and Diego Luna
29 Gwendoline Christie
30
Benicio Del Toro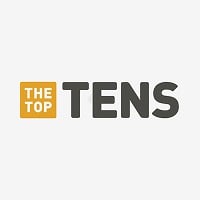 31 Jimmy Smits
32
Sebastian Shaw
Brief yet important and amazing performance as Anakin Skywalker. Incredible! RIP
33 Domhnall Gleeson
34
Lupita Nyong'o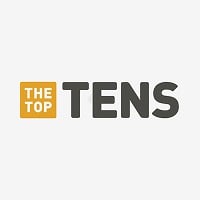 35 Ray Park
36 Donnie Yen
37 Riz Ahmed
38 Diego Luna
39 Joel Edgerton
40
Alan Tudyk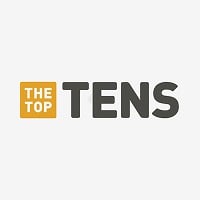 Alan Wray Tudyk is an American actor and voice actor known for his roles as Hoban "Wash" Washburne in the space western television series Firefly and movie Serenity, Alpha in the science fiction TV series Dollhouse, and Tucker McGee in Tucker & Dale vs. Evil.
41 Alden Ehrenreich
42
Emilia Clarke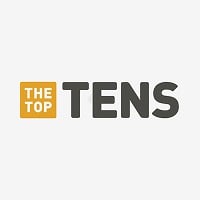 Emilia Isabelle Euphemia Rose Clarke is an English actress. She is best known for her role as Daenerys Targaryen in the HBO series Game of Thrones, for which she received two Emmy Award nominations for Outstanding Supporting Actress in a Drama Series in 2013 and 2015. Clarke made her Broadway debut ...read more.
43
Ashley Eckstein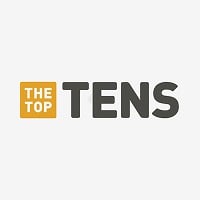 44 Pedro Pascal
BAdd New Item