Top 10 Best Theme Parks in the World
The Top Ten
1
Walt Disney World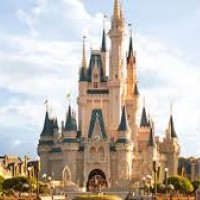 Walt Disney World is a large entertainment complex located in the Orlando area of Central Florida. Opened in 1971, it includes four theme parks: Magic Kingdom, Epcot, Disney's Hollywood Studios, and Disney's Animal Kingdom. The resort also features multiple hotels, water parks, and other recreational facilities. Walt Disney World is one of the most visited vacation resorts in the world, attracting millions of visitors annually and providing a wide range of attractions for people of all ages.
That crown is deserved. The happiest place on earth is definitely the winner and that's why it's already been voted as best. There's no better place than this magical world where the wonderful Disney is bought to life in such creative ways. Everyone plays there part: Imagineers, cast members, chefs everyone! That's just one of the things that makes this place so special. Not only that the architecture brings you that child feeling which is really touching. Nobody can beat the magic of this resort. The magic, the memories, and GO WALT Disney WORLD!
I agree with you guys. When my dad was a young boy, he went to disney world. He told me he remembers
The skyway, peoplemover, 20,000 leagues under the sea and so much more. Ever since 1971 (parks opening year), my family went to disney and enjoy every minute of it. So obviously I love disney world. My personnel favourite hotel is yacht club, favourite park is magic kingdom, favourite land is tomorrowland and my favourite ride is splash mountain. So I think disney deserves this position of top ten and they deserve all the money they get for giving my grandpa, dad and me smiles!
With walt disney world I don't know where to begin. There's Epcot, MAgic Kingdom, Animal KIngdom and hollywood studios, in one world! The rides are amazing, tower of terror, rockin' rollercoaster, splash mountain, expedition everest, and the back lot tours. And don't even get me started on the yummy food. Plus in the parks they have outstanding shows, light motors action, indiana jones stunt show, it's tough to be a bug and the fantasmic! the first time I set foot in Disney I was one. No wonder I love Disney so much! Go to Disney this summer. You'll love it!
I live a half hour away from it, and we got season passes to it. I just want to say that some of the coasters are pretty fun, but it's not really about top notch thrills, it's just a place to make kids smile, and to have fun. Some people say they hate it because it's "stupid", but it's not made for adults. Epcot is, but it has almost no rides, but it does have spaceship earth, and test track. Magic Kingdom has 2 rides that are very fun, fast, and thrilling. Animal kingdom is very unique, and is just so cool! Hollywood Studios is the place for teens, it has rock and roll coaster (my favourite ride of all time), and tower of terror, AND HAS FANTASMIC PEOPLE! Epcot does have a very great fireworks show, so does magic kingdom. I just love Disney World, even though I'm like 15
2
Cedar Point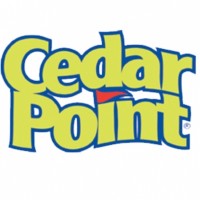 How can you not love this place? It's so beautiful with so much stuff to do. A lot of you are probably thinking it's all roller coasters. Nope, there's way more! Cabins that you can spend the night in, soak city the water park doesn't cost money to get into, your aloud to sail and swim in Lake Erie, and over 70 rides with many shows. Need I say more. Best place to take your family, and groups of friends! Cedar point all the way!
I live about an hour away and get season passes every year, and let me just say, this place is awesome! I've been to other amusement parks across the country but nothing beats Cedar Point! It's clean, has a great setup, and most importantly has great roller coasters! Each and every roller coaster here has something new to offer (giga coaster, winged coaster, dive coaster, etc.) Every ride is different! I never get sick of this park!
Cedar Point unlike Magic Mountain is about quality not quantity. Disney is overrated and is aimed at kids.
Cedar Point has the best coaster in the world: Millenium Force. Not to mention Magnum, GateKeeper, Rougarou (Mantis), Raptor, Top Thrill Dragster and more.
Disney is full of Vekoma death machines.
Cedar Point has some of the greatest coasters on earth.
Cedar Point is the best park in the world! Maverick and Millennium Force are amazing! They also have other great coasters like Top Thrill Dragster, Raptor, Rougarou, Valravn and GateKeeper! I'm sure that Steel Vengeance will be absolutely phenomenal and the best RMC when it opens.
3
Disneyland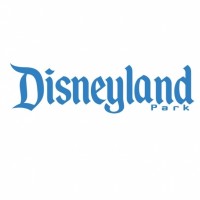 Put this higher, this and Walt Disney World are the best theme parks in the world! Cars Land in Disney California Adventure is the best theme park land ever created, and Radiator Springs Racers is the best theme park ride ever created! Disney parks DO have thrill rides, and great ones! In addition, Disney parks are richly themed and the rides are just like the commenter below described. No one can beat Disney parks.
Disneyland is far too often criticized for its lack of Six Flags-level thrill rides. I always respond to this type of criticism by explaining that Disney's attractions are higher quality: they are richly themed, heartwarmingly nostalgic, and open to a wider age group. Disney parks are truly amazing. Never deny it!
You can't get any better than the original. There is something about the original that brings magic and joy that you cannot experience anywhere else. This should definitely be #1.
Umm.. no question, the best thought-out, nostalgic, never too young, never too old them park. WDW is too big, takes more time to get from ride to ride, is less charming. Disneyland has everything you could possibly want in a few hundred acres. Best ride Splash Mountain! Can ride this ALL day long.
4
Universal Studios Florida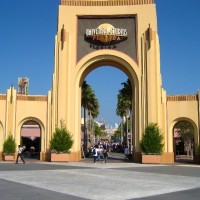 Where is that old Hanna-Barbera/Jimmy Neutron ride? Despicable Me is the best ride of all time. I'll get to visit Curious George (the friendliest monkey) there. They have a stage show based on Pitch Perfect 2 and sell Universal Studios merchandise (including their newest American Girl movie, An American Girl: Isabelle Dances into the Spotlight, on Blu-ray Disc).
I love Island of Adventures! It has so many cool and exiting rides.

I went to both Universal Studios and Disney World last summer, and I think Disney World is more for kids, and Universal Studios is more for teens.
It's just great for people who love big rides. Maybe not the best for little ones, though.
Screw everyone who doesn't vote for this.
Yes, I mean you, reading this right now.
5
Six Flags Magic Mountain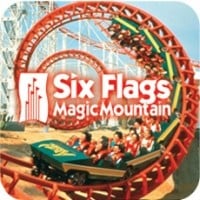 Where to start here. Twisted Colossus, X2, Superman: Escape From Krypton, Goliath, Tatsu, Full Throttle, Riddler's Revenge, Scream!, Batman The Ride, Viper, Ninja, Revolution, Goldrusher, Apocalypse, Lex Luthor: Drop of Doom, Justice League: Battle for Metropolis, CraZanity, Tidal Wave, Roaring Rapids, Jet Stream. This park has it all for thrills. 19 coasters, 3 water rides, 2 thrilling flat rides, and a dark ride.
Yeah Disney land and disneyworld are really good if your looking to experience and walk through your favorite franchises and pretend your in them like Star Wars and Harry Potter. But six flags is if your looking for thrilling and suspenseful rides.
This park is way more supreme than cedar point. Cedar point is good but
Magic mountain still stands out.
Who cares about all these DISNEY parks? We need some thrills... magic mountain has got it!
6
Busch Gardens Tampa Bay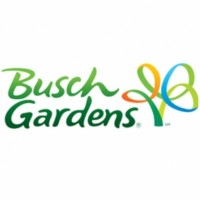 This is a great themed park, and I've been to them all! It integrate animals and water and is great for family and children, it's such a great place. The admission is competitive and it has AWESOME rides throughout.
Busch Gardens can't be beat. It has rollercoasters that can make you scream your head off. Water rides that can get you soaked. Animals that you've never imagined. Busch Gardens is everything. A zoo mixed with water rides and rollercoasters and other fun attractions.
I know this park like the back of my hand!
A must visit for any fan.
7
Sea World, Orlando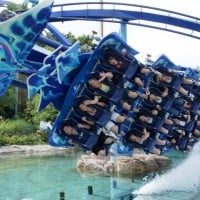 8
Hersheypark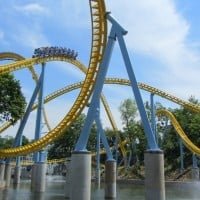 I think that Hershey Park is so much fun, especially rides like the Fahrenheit, the Sky Rush, etc. Plus, I love Hershey's chocolate
I love this place and I love the cute mascots!
Great variety of rides
Been there 7 times now
9
Universal Studios Hollywood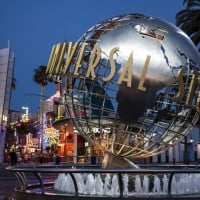 Universal eats Disney for breakfast and uses Disney's blood as salad dressing.
I love this place! Nick hotel sucks. It's so stupid. Why do so many people like it?
10
Universal's Islands of Adventure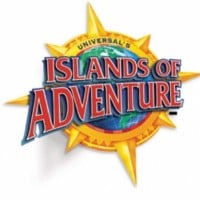 This isn't the best theme park in the world. It may not have the most insane coasters or thrill rides, but everybody can enjoy islands of adventure. They have the Incredible Hulk, dragon challenge, and the little Harry Potter coaster that's nice for the little ones. Like I said, these aren't the best coasters, but the way they interact with the "island" is just incredible. This park also has the best simulators and water rides ever created. Rip saw falls is THE best log flume, and Jurassic park river adventure is beautiful! This park also has the Spider-Man and Harry Potter simulators that will be one of the best experiences you've ever had. Not to mention, the food in universal's city walk is OUTSTANDING. This park just sends such a different vibe than all of the Disney/six flags/cedar fair parks, therefore it is my favorite theme park
Whats going on here? Why isn't this in the top 3? This is the best Universal park in the world! With Harry Potter, Marvel, Kong, and other excellent, immersive lands, groundbreaking thrills, and the award winning Mythos restaurant. They have set a new standard for theme parks. Universal Express allows you to skip the lines without any limits. They have unique attractions with amazing theming such as The Amazing Adventures of Spiderman, Harry Potter and the Forbidden Journey, and Skull Island: Reign of Kong. They have two great roller coasters Incredible Hulk, and Dueling Dragons. Three of the best water rides Popeye and Bluto's Bilge Rat Barges, Dudley Do Right's Ripsaw Falls, and Jurassic Park River Adventure live at this park. It has Seuss Landing so children can enjoy the park too. Without a doubt the best theme park in the U.S. so get out to Islands Of Adventure now.
Wow. Just wow. This is way too low on here. It even beats universal. IOA has the hulk rollercoaster, Spiderman, harry potter, Jurassic park, and so much more. How can this be below everything else. Universal is good too, but all it has to offer for genuine fun is the Simpsons ride, the rip ride rockit, and the mummy. THAT IS ALL. And if it weren't for Halloween Horror Nights, I would put universal much lower. Furthermore, Disney flat out sucks! MGM has two, maybe three good rides, The magic kingdom is crap and a giant trap for tourists and residents alike, Epcot is ok, but they changed my favorite ride for the worse, and Animal Kingdom is a devastating waste of money. If you want to see animals, go to Busch Gardens where almost every ride is good and they don't (at least not as much as Disney) try to vacuum your wallet for everything you have. My top 5 parks:
1. Islands of Adventure
2. Busch Gardens (Tampa)
3. Carowinds (the Carolinas)
4. Universal (Orlando)
5.Cypress ...more
Why isn't this higher? How can you top this? It has Marvel Superheros, Harry Potter, Jurassic Park, King Kong, Dr. Seuss. It amazes me how immersed you are in each land with world class rides such as Incredible Hulk, Dueling Dragons, and the Amazing Adventures of Spiderman.
The Contenders
11
Kings Dominion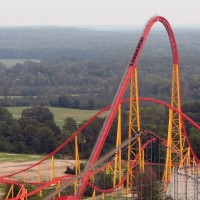 They haven't gotten a coaster in 7 years. Spend your money at Islands Of Adventure
12
Kings Island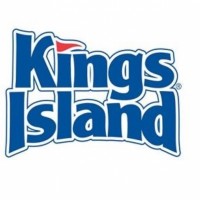 Number 28?!? It should be higher. It has the longest wooden roller coaster in the world, and is owned by cedar point. It had the tallest and fastest wooden roller coaster too, and it was the only wooden roller coaster with a loop. Plus, it has one of the new rides called windseeker that many parks have.
It really should be higher because they have one of the best rides on EARTH! I am just furious.
Number 28 is way to high, lets take back knots berry farm and Canada's wonderland for kings island
13
Legoland California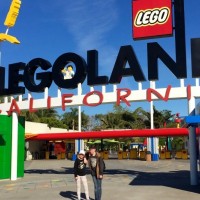 Been here, honestly it is very mediocre. It is geared towards 3-8 year-olds, problem is that a lot of the rides have ridiculous height restrictions where your 3,4, and 5 year-olds won't be able to get on the rides. The rides are too dumbed-down for tweens and teens, and even 9 and 10 years of age. Making for a small niche a of appeal for ages 6-8.
If could I would totally build a Legoland for all ages kids and adults. When I was a kid Lego was ages 4-99. But the Legolands we have for example Denmark opened in 1968, Legoland Windsor 1996, Legoland California 1999 are for little kids like Gulliver's theme parks which where ok.
Awesome and great for kids... The only negative is that the lines are kinda long. Good for both girls and boys and cool rides that kids will enjoy. We had lots of fun there.
I went to California and never heard of it.
14
California's Great America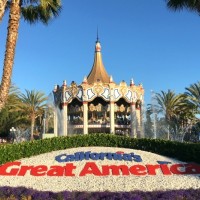 There's also Six Flags Great America in Illinois where I live. Why don't you go there instead? It has very good rollercoasters like Raging Bull, Goliath, Superman, X-Flight, and Maxx Force. Maxx Force isn't open yet but when it does, it will be better than X2 at Magic Mountain!
I love this place, ever since it opened I loved going here every year.
15
Alton Towers, Stoke-on-Trent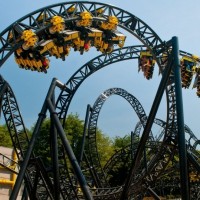 This is such a great park! The food is amazing, the water park is on point and all the rides are just phenomenal. I went there for two nights and the accommodation was spot on. All the staff were friendly and the nighttime entertainment was splendid! I have nothing else to say about it that is bad because it is just PERFECT! The rides vary from adult ones like nemesis and oblivion to kids ones like the run away mine train and Cbeebies land! If you are going, have a great time! You WON'T regret it!
This is the legend of all parks and its thrills, fun and theming will remain unbeaten. First 14 looping roller coaster, first vertical drop roller coaster, first free fall drop roller coaster, First flying coaster, first inverted coaster. GET THIS IN THE TOP TEN NOW!
Lets get this to number one, fellow Alton towers fans!
Alton Towers is amazing, but not in Stoke-on-Trent.
16
California Adventure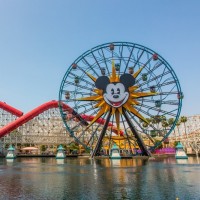 DCA underwent a HUGE billion-dollar face-lift from 2007-2012, that transformed the park from a bad one to an amazing one! Cars Land is the best theme park land ever created. The theming of the rockwork and mountains, with the lush waterfalls. Radiator Springs Racers is the best theme park ride ever created! In addition to Cars Land, there's the masterpiece World of Color, and many other awesome rides like Silly Symphony Swings, Soarin' Over California, Goofy's Sky School, California Screamin', Toy Story Mania, Mater's Junkyard Jamboree, Ladybug Boogie, and more!
This place deserves to be in first because look Cars Land, Paradise Pier and even my favorite show, the World of Color! They show pictures in the shades of spouting water. That is way more creative and plus it is less crowded than Walt Disney World! The dwarf mountain in Walt Disney World has no lower than a 70 minute wait on a 80 degree temperatures day! It really gets me impatient! California Adventure is the best!
Very pleasant view, fun ride varieties, and overall a fun place to be at.
17
SeaWorld, San Diego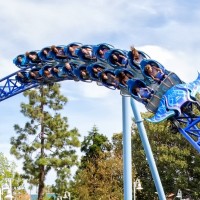 Ok guys stop it. SeaWorld isn't that bad. Sure it makes orcas do tricks for money, but if you just take out some of the shows, the place is still an amazing theme park. They have two roller coasters, Manta and Journey to Atlantis, and they are building a new roller coaster for the people who want more thrills. So yeah, maybe SeaWorld is forcing orcas to do tricks, but just take out the animal shows, and put some new rides and you got a good theme park that PETA won't go that crazy about.
I remember my first time watching blackfish. Thankfully I watched it after I saw orcas doing backflips in a BATHTUB. that's how big it is to them apperantly. I guess orcas like swimming a lot. But that really is the only bad thing about Seaworld san diego. Everything else is pretty good. I mean, they have sharks their. and other things like sea turtles. so other all it's pretty nice. They will release their orcas to some place for retired orcas this year.
Calm down, SeaWorld isn't that bad. And no, it doesn't abuse its orcas. If it did, I would have closed down by now.
18
Six Flags Great Adventure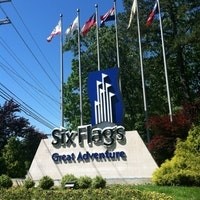 Super underrated theme park. Such an interesting atmosphere to surround a theme park in. Log flumes and roller coasters dangle menacingly over reservoirs and lakes to provide a jive like no other. Parks in Eastern PA and NJ like Dorney Park and the Morey's Piers have nothing in comparison to the Six Flags empire.

Roller Coasters (El Toro, Kingda Ka, Saw Mill Log Flume, Skull Mountain, etc.) - 9/10

Rides/Themes (Superman, Twister, Skyway, Green Lantern, The Joker, etc.) - 8/10

Food/Shops - 7.5/10

Location - 7/10
43?! You're kidding
19
Carowinds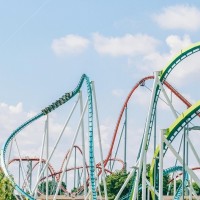 While I love Disney World, I have to say that Carowinds is good too. Carowinds has less wait times, more coasters, and nowhere near as many people. Carowinds is good. Nighthawk and The Intimidator are amazing. I can't wait for the new ride to be up and running. It's going to be exciting.
I have been to Carowinds several times and really enjoyed it! The roller coasters there are so fun and they also have stuff for smaller kids. I always look forward to going there
This should make the top 10! This park is amazing! I had an amazing experience! Please vote this park!
One of the greatest and that's including Cedar Point and Disney and should be around the top 20.
20
Europa-Park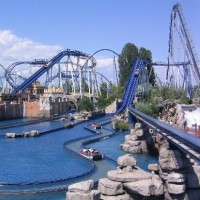 Probably the best park out there. Great themeing, amazing rides and brilliant atmosphere
21
Silver Dollar City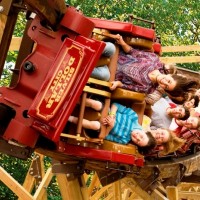 This is my home park, needs to be way higher on the list. It's a fantastic park with great coasters like Wildfire, Powderkeg, Outlaw Run, Time Traveler, etc.
22
Canada's Wonderland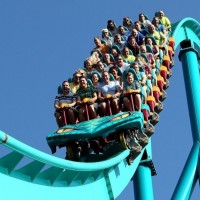 Canada's wonderland is my favourite theme park! With giant rollercoasters like leviathan and behemoth and a giant waterpark you might see why. Lots of theme parks have less rides but bigger area but canadas wonderland is the second biggest theme park by amout of ride and yet there is literally 1 ride every 20 metres. Luckily I live close to this theme park and have a seasons pass so I can go every day! I can ride my favorite ride ever, leviathan, so many times.
Possibly the greatest theme park in the world, and not only because I'm canadian.
I love this place! Can't wait to go on the Leviathan!
23
Busch Gardens, Williamsburg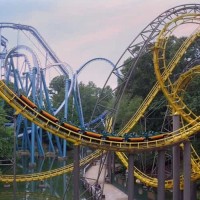 The most beautiful park, and one of the best in the country. It is so much better than going to a theme park that's just gross looking.
24
Disney World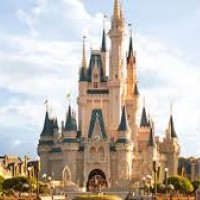 Walt Disney World is a large entertainment complex located in the Orlando area of Central Florida. Opened in 1971, it includes four theme parks: Magic Kingdom, Epcot, Disney's Hollywood Studios, and Disney's Animal Kingdom. The resort also features multiple hotels, water parks, and other recreational facilities. Walt Disney World is one of the most visited vacation resorts in the world, attracting millions of visitors annually and providing a wide range of attractions for people of all ages.
25
Walt Disney World's Epcot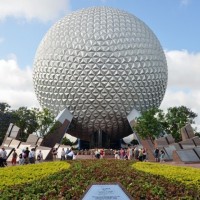 The Epcot ball is the eighth wonder of the world.
PSearch List