Top 10 Best Indian Actors
India is home to one of the world's most vibrant and prolific film industries, known as Bollywood. Indian cinema has produced a plethora of talented actors over the years who have captured the hearts and minds of audiences both in India and around the world. From classics of the black-and-white era to the latest blockbusters, Indian actors have demonstrated their versatility, charisma, and craft on the big screen.

In this list, we will take a look at the top ten best Indian actors of all time, based on their acting skills, critical acclaim, popular appeal, and overall contribution to the world of cinema. From legends of the past to icons of the present, these actors have left an indelible mark on Indian cinema and continue to inspire and entertain audiences with their outstanding performances. So without further ado, let's dive into the world of Indian cinema and explore the top ten greatest actors of all time.

The Top Ten

1 Shahrukh Khan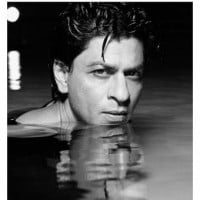 Shah Rukh Khan, also known as SRK, is an Indian film actor, producer, and television personality. Referred to in the media as the "Badshah of Bollywood", "King of Bollywood", "King Khan", he has appeared in more than 80 Bollywood films, and earned numerous accolades, including 14 Filmfare Awards.
He is king of acting like dileep sir & also the king of style so in my view he is always the india's no. Star
I would respect everyone in this list but the one who can make you cry when he cries, laughs when he laughs, loved when he loves, smile when he smiles and whatever he does is followed by you has to be the best actor and there's only one name which comes in my mind is "king khan"-Shahrukh Khan.
King Khan has been ruling for nearly 30 years and none of the present day actors have even come close to him. He's an all rounder. Not only a great actor but a good businessman and a great family man too. May his humility, charm and wit keep entertaining us. God bless him
Shahrukh Khan is more than best
He was given the title of being the king of Bollywood is the right decision
His film 'Dilwale Dulhania Le Jeyange' has made a record in Bollywood 300 weeks being celebrated in the cinema all over and break Bollywood old records up to present.
Again his film 'Kuch Kuch hota hai' also made a history for the first Bollywood film to enter the British cinema top ten film of year which no one did it in the history of Bollywood and I think no one can do it again unless King Khan by himself.
So you have to adjust the list by putting Shahrukh Khan the first
Love you Shahrukh Khan you are the best especially when you are with Kajol together
Proud of you two Shahrukh Khan and Kajol.
2
Mammootty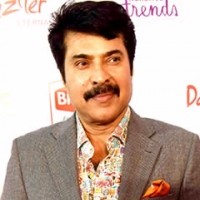 Mammootty is an Indian film actor and producer best known for his work in the Malayalam film industry .
I wonder! How Mammootty put on 11th in the list, Top Actors in India!?. He Must be it the most top position... May the publisher don't know much about him, his talent.
By nature he is a Method actor. He proves his passion, charisma and flexibility in films. His transformation from self into characters give him much an outstanding performance in Screen. His self-personality never reflected in his roles. He grace with his physical and vocal ability to create a character beyond our imagination. The gravity in his acting mark him as an entity.
He is the one after Prem Nazir, for playing the lead role in most number of films. He is also one among, who had acted a dozen of double roles in films. He can fluently use a verity of tongue-slang's of Malayalam language, and did it in a dozen of films.
Mammootty can be considering as the Greatest Actor ever lived. He can compare with worlds great actors. He have the capability to stand along with them or even went beyond them, as an ...more
Kerala has produced many great actors and probably the maximum national award winners are from our state. Mammooty is a hard working actor who leaves his identity and become the character completely including its mannerism, dialects, appearance etc. You wont see even a trace of Mammootty in any of the characters he played. It is more than 350 films till now and I would say all 350 characters are distinct. He is a legend and combined with Mohanlal, he made Malayalam movies the best in India. The best part is he won National award 3 times, but mostly he was in final round as last 3 in National award for best actor at a record number of 13 times, and most of the deserving awards are missed. The last year award (2019) also truly deserving to Mammootty for Tamil film 'Peranbu' than the over rated Vicky and Ayushman.
Mammooty is the only actor who is known to be living the characters while everyone else try's to act like the character. And for the varieties of characters, languages and slangs handled by him, for the number of hit movies starring him in different languages which would have never reached the theaters without him, to me he is unbeatable. All other film stars might dance or sing better than him; but Mammootty is the most flexible actor to transform himself and make us believe that the character is living among us. This is why, I believe that he is indeed the most flexible. After all he us an actor whose duty is acting - not singing or dancing.
An example I would quote is the climax of Katha Parayumbol:- compare Mammooty's acting with Rajni in the Tamil version of the movie and Shahrukh in the Hindi version. Mammootty is the only actor who seems to natural whether in the dialog delivery, wiping the eyes or even in his pitch, pace, tone and modulation. The other two actors ...more
An actor who created a screen space for himself in Indian cinema that is almost impossible to replace. Even though he is from the corner of the country where the reach is small, he was noticed by the film lovers of the country due to the diverse characters he has given life to. He has won only three national awards but he was in the final list more than a dozen times, competing with Amithabh Bachan or another. Wondered why in all that case after the 2000 he has to be the loser. In his career the first phase of 15 years upto 2000 he won 3 national awards but the next phase of 15 years he couldn't win one. But the best performances came at this time.I would say he is the number 1 actor of India
3
Vijay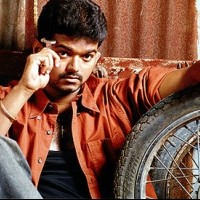 Joseph Vijay, better known mononymously as Vijay, is an Indian film actor and playback singer who works in Tamil cinema and his films dubbed into Telugu, Hindi, Malayalam and Mandarin Chinese. He is one of the highest paid actors in Tamil cinema.
He is mostly known as "Illayathalapathy". He has a strong fan base all over the world. His latest movie Nanban is confirmed as the 4th highest grossing Indian film.
He is a very nice actor and very well talented in acting and dance
Ilayathalapathy vijay is a great actor who has a strong fan base all over the world. He is a awesome actor, dancer, singer, respectful, honorable, honest person. Usually his film always makes a box office hit and a super collection. Other than in film field he is liked by everyone because of his gentle character, loving and care for others. He is very helpful to society by supporting for good things and encourages his fans only good things. He always respects elder and senior actors. Most of the Hollywood, kollywood, tollywood, Bollywood and other actors like him and his acting. There are many others unbelievable facts about him which will make you tell that he is suitable for the next SUPERSTAR, KOLLYWOOD KING. He has fans all over world of all age groups from all countries including Australia, India, China, Nepal, SRI LANKA, Bhutan, Bangladesh, MYANMAR, Malaysia, USA, Malaysia, Japan, Africa, AMERICA, U. K, Germany AND UNCOUNTABLE
Nice talent! His dancing skills are splendid. He may not be a very versatile actor, but he is very natural in his roles and he will make sure he will take up roles only in which he can perform well. He is the most trustable actor in terms of box office hits.
4
Rajinikanth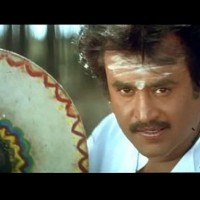 Shivaji Rao Gaekwad better known by his stage name Rajinikanth (born 12 December 1950) is an Indian Tamil film actor and is considered as Super Star of Kollywood after M. G. Ramachandran. After earning ₹26 crore (equivalent to ₹55 crore or US$8.2 million in 2016) for his role in Sivaji (2007), he was the highest paid actor in Asia after Jackie Chan at the time. The Government of India has honoured him with the Padma Bhushan in 2000 and the Padma Vibhushan in 2016 for his contributions to the arts. At the 45th International Film Festival of India (2014), he was conferred with the "Centenary Award for Indian Film Personality of the Year". Rajinikanth has won six Tamil Nadu State Film Awards—four ...read more.
He is the role model for today's young actors. The one & only hero who ruled "Three" decades of Indian Cinema. Apart from the cinema he did many good things which leads other actors to do. Who ever the actors who may felt down or being on most top but this men ruled & taste the very top position forever. Even this toll shows that currently actor Vijay is in 2nd top its only because of social network. Mr. Rajinikanth have fans among Three decades. They didn't know anything about Social Network and the only thing they known was Mr. Rajinikanth. So this is the poll which was voted only by his fans of current generation. Thus the power of Rajinikanth.
There is a force of attraction between people and the superstar Rajinikanth. It is different from the stars revolving around sun, because here all of the stars revolves around this superstar. It is very difficult to be a man like him, because he never surrender himself to the greatness of the success. The god put him up as he keeps himself low. This relationship will always unrevealed and unspecified to the persons who are all making money by using his name for their self-promotion. He is a topper at all the stage.
He is Always No1 In Indian Cinema and best entertainer of Indian cinema... The one and only super star of India our super star Rajini...
Highest paid actor of India. 2nd in Asia after Jackie Chan. 40 Years of Hardwork. Highest number of Hardcore fans all over the world incl. Japan, USA, Malaysia, etc. Only Rajinikanth can break his own Box Office records. He is the only star who has equal star power in South India and North India. He proved with movies like Sivaji and Enthiran that even Tamil movies can compete with Bollywood movies. Superstar Rajinikanth introduced 25, 50, 100 and 200 Crore Club in South India. He is the one & only Super Star!
5
Salman Khan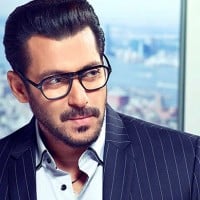 Abdul Rashid Salim Salman Khan, credited as Salman Khan, is an Indian film actor, producer, singer and television personality.
Salman Khan is the best and the most versatile actor...

He holds numerous records as most number of All Time Blockbusters, Annual top grossers... Etc

Loved by classes and love of masses...
Bhai Of Bollywood... The person with golden heart and most popular actor in India... The superstar salman...
Actually I think it's mohanlal comment box. so I add below mentioned comment in this box but comment box changing to salman khan box. extremely sorry guys. This is the comment. Mohanlal is the best actor of Indian cinema. any doubt you see his films. After watching his film all of you said Mohanlal is Great Actor in Indian film industry. No doubt.
When it comes to popularity Salman Khan is undoubtedly on the top. Right from his first film as a leading actor he is hugely popular in public. A hero of mass loved by all the generations and a man with golden heart. That's what Salman Khan is all about.
6
Aamir Khan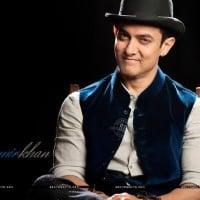 Aamir Khan is an Indian film actor, filmmaker and television talk-show host. Through his thirty-year career in Hindi films, Khan has established himself as one of the most popular and influential actors of Indian cinema.
Aamir Khan is the best. He is a perfect one. All the movies that are acted/directed by him are best one which touched our hearts and captivates our memory every time. It also has a sense of eternity and moral in every film by him.
Although he isn't the best when it comes to public appeal, he is definitely the best actor out there. He can fit perfectly into any role, and can do it without any complications. He also looks like he's 30 when he's almost 50. It's insane.
Aamir khan is my best hero as well as my great motivator because his acting gives us hope of challenge to compare with others not in wrong way in fact in a sense able way...!
Aamir khan is the most popular actor not just in India but also in overseas.
He has given best movies in India content wise like Ghajini, Taare zamin par, 3 idiots, lagaan, Rang De Basanti, Dil Chahta hai, Dhoom 3, PK, etc...
And he has been ruling in Boxoffice in India as well as overseas.
His PK movie is the first movie to cross 300 crore club and most succesfull movie of Bollywood.
Aamir Khan has huge fan following on Facebook, twitter and other social media websites.
After actors like Rajesh khanna, Dilip Kumar, Amitabh Bachchan, Aamir khan is considered to be most versatile actor of Bollywood.
7
Hrithik Roshan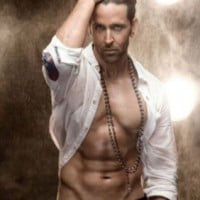 This guy definitely deserves the best actor of India. His acting, always good looking, his dancing, physique, emotions and attitude. He is very good at everything that an actor needs, there are not many actors can be perfect like this, even in the world.
He is the most handsome with a great body Indian action hero. He is the only one hero in India who can be compared with Hollywood stars. Only he should not have discarded Ghazani, Bahubali etc to have been number 1. I suggest him not to refuse superhit south movies remaking in Hindi.
Exacting. Versatile. Impressive. Readable. Becomes the part. He perfects his role with totality of quality, a perfectionist. Handsome, dashing, enthralling. Can't stop watching any of his movies!
I've see all his movies and think he is not only a great actor, but he can dance, sing, and perform fantastic athletic feats. Not only that, he is a very handsome man. We love him here in Texas.
8
Amitabh Bachchan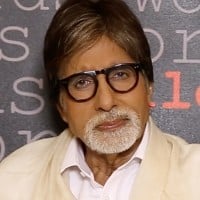 Amitabh Harivansh Bachchan is an Indian film actor. He first gained popularity in the early 1970s for movies like Zanjeer and Deewar, and was dubbed India's first "angry young man" for his on-screen roles in Bollywood.
He should not even be included in a comparison, for no one can beat him or even come close to him. For 40 years he has always been delivering outstanding performances which no one disagree on, and he still keeps our minds blown by every single scene he performes till date. #5 is so unfair and untrue, specially when there are actors like SRK who is a student and an admirer of him and still learns from his great experience ahead of him on this list. Amitabh Bachchan is a senior, a legend, a perfect actor with flawless performances all the way and I deeply believe that no one on this Earth can be even half talented and natural as he is.
No body can come near to him.. He is the best and others just want to copy him... He is the living legend still going on.. Experimenting and entertaining.
People who have no sense and the power of judging should not pass comment. Because actress has an age of being on top for 10 to 15 years. Actors who ever it is gets the lead for @ least 25 years he is a man of multiple power who can and is still leading every one. Rajani is his fan - Stupid SK copy cat is his pupil. Kamal says he is his inspire. Has god told I am fan of one more god...
Understand you nuts...
DAMN why he is on 5? He should be 1 or 2 after King Khan. Are you kidding Vijay, Hrithik Roshan, Mohanlal are better then Bachan. He is not only the best actor of Bollywood, he is the LEGEND of India.
9
Barun Sobti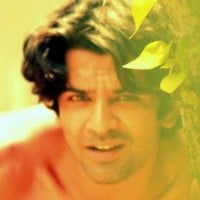 Barun Sobti is an Indian actor. He is most famous for his role "Arnav Singh Raizada" for the show "Iss pyaar ko kya naam doon". This character won millions of hearts.
He is the most talented person I have ever seen. Its just that he started from T.V. not from big movies under big banners and productions houses. He is meant for Big Screens and soon will be. He is the most handsome and cute guy in the whole world. He can portray any kind of role with his good acting skills and charm. I never seen that so many girls from world are dying to see Barun in their real life. he is such a darling and very down to earth person. GBU
Barun Sobti is the most talented actor in India and he's handsome, cute, kind and gentleman.
He is a wonderful actor. Acting is his passion.The fame he has earned is won in minutes and seconds, not in years. His relationship with a live audience is very different than his relationship with the camera. His acting deals with very delicate emotions. It is not putting up a mask. Each time he acts he does not hide; he exposes himself. His acting is magical. He changes his looks and his attitude, and he can be anyone.
Barun Sobti is the most talented actor in India. He's cute, handsome, gentleman and kind.
10
Ajith Kumar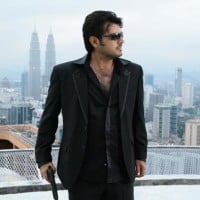 Ajith Kumar (born 1 May 1971) is an Indian film actor best known for his work in Tamil cinema. He is one of the most successful actor in Tamil Cinema. In addition to his acting, Ajith Kumar in a sabbatical, participated in the 2004 British Formula 3 season as a Formula Two racing driver and was ranked the third best motor car driver in India at his peak. In 2014, Ajith was listed in Forbes India's Top 100 Celebrities.
He is the NEXT level of Acting, Style and Charisma. His Screen presence is Greater than any other actors even Rajni sir. The way he carries himself is an Art the other actors needs to learn from him. The Hardcore fans and the biggest fan base he has in India and Overseas are tremendous. Also his personality, Real life character and he himself a simple person without a Stardom. He takes himself for risky shots and stunts, real life car racer And a Great thing is even he dismiss his fan base... But still he has the Biggest fans base and even he has the Ultimate level of Superstardom... But he denies all the Superstar Titles. That's makes him More than a Superstar or Megastar titles. He has the Quality Real Superstar
He is the stylish actor in Tamil. And he is real hero in India. Highest fans in Tamil comparing other actors. And great acting in films. And powerful man in Tamil actors...
Hero is always decided by the viewers, todays world anyone can become Hero.
Hero must be able to act all the roles like given ajith, Kamal and vikram not just police or romantic hero.
I prefer Ajith as always done the best, and the credit of being best hero goes to him.
Only Indian actor to have pilot license and only actor to participate in real car racing! He is a real superstar in India. He never cares for his position instead he cares for his fans!
The Contenders
11
Kamal Haasan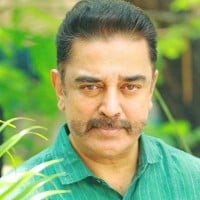 Parthasarathy better known by his stage name "Kamal Haasan" (born on 7 November 1954) is an Indian Tamil Film Actor, Screenwriter, Director, Producer, Playback singer, Choreographer, Lyricist, Philanthropist, Dancer and a Politician. He was born to D. Srinivasa Iyengar, (who was a Lawyer & Freedom Fighter) and Rajalakshmi (who was a Housewife) in Paramakudi, Ramanathapuram, Tamilnadu. He also worked in Telugu, Hindi, Malayalam, Kannada, and Bengali films. He has won 4 National Film Awards and 19 Filmfare Awards, Kalaimamani award in 1984; the Padma Shri in 1990; the Padma Bhushan in 2014 and the Ordre des Arts et des Lettres (Chevalier) in 2016. "Makkal Needhi Maiam" is Kamal's Political Party ...read more.
Kamal Haasan (note the correct spelling) is accepted all over India as the only living true actor. He is surpassed by only one actor from the yesteryears - Chevalier Sivaji Ganesan, who also happened to be his mentor. May be the name of this list should be corrected to "Top Ten Commercially Successful Actors in India". Even then Vijay will not make No. 1. He is a great entertainer but not an actor to be compared with method actors like Kamal, Amitabh, Mamootty or anyone else for that sake. It's a shame on the voters for either not understanding the list's focus or just being blind on the most commercial actor in Tamilnadu.
This man is a living legend that we have amongst us today. His genre of acting lies in his versatility. Originally a Tamil actor, he has acted in most of the South Indian languages. His multiple talent also adds to it; being a actor, producer, director, screenwriter, choreographer to name amongst the few. He has received the honorable Padmashri and we can say that, an industry lies in him for the versatility present in him.
Undoubtedly the number one actor in India and he can compared with other international actors too. He is not only a great actor but also a great technician such as director, musician, dancer, screenplay writer, story writer, poet, lyrics writer, producer etc...Simply we can assure that no one in today's Indian cinema can even match with 50% of his skills
I think he is the number 1 actor in India...
12
Mohanlal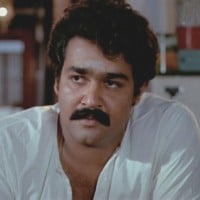 Mohanlal Viswanathan Nair, better known as Mohanlal, is an Indian actor, producer and occasional singer best known for his work in Malayalam films .
This is it. Not only the greatest living Indian actor, but the greatest Indian actor of all time as well. Kamal Hassan is a great actor too (I love him as actor), but he just doesn't reach Lal's level of natural acting and spontaneity. Kamal does a lot of different kinds of roles and people easily get influenced by the vast changes in appearance he undergoes for different movies. He is a rigorous method actor in that aspect.

Now, coming to Bollywood, Company (2002) alone is enough to show that Mohanlal is greater than all of the so-called actors in Bollywood (even Amitabh Bachchan, in my opinion, is not that great an actor he is a powerhouse on-screen, but surely no great actor). None of them can touch his performance in the role of a police officer. Though his screen time wasn't much, he stole the movie from the lead actors, hands down. I still cannot comprehend why people consider over-emoting (to the point of exaggeration), to be "good acting".

If you were to ever ...more
His performances are awesome. He acts like a genius actor or like a gifted actor with lot of talents. He is fit for all rolls.
Mohanlal is the only legend who acted more than 370 films and 80% of the films became hit. He is the master or god of Acting not only in india,in the world itself. Try to see his movies. He acted almost all the roles including Comedy, Serious, villain, Hero, Romantic, Sympthetic, Art, historic, patriotic, Lawyer etc etc... So I request you the admin to make his name as the first instead of shahrukh khan. Our Mohanlal is not only an actor. He is a legend in film industry like how Sachin tendulkar for cricket. He is the god of acting... It's a true fact and not just a praise. He is the one and only complete actor...
He is University of acting. Some must watch movies of him are Vanaprastham, Kireedam, Bharatham, Devasuram.

Actors and directors across India is respecting him because of the ease with which he performs complex characters.
13
Ranbir Kapoor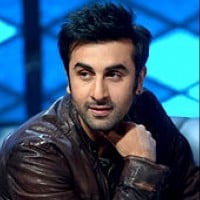 Great pedigree, has all the potential to match the senior superstars but still a long way to go. He needs to focus on scripts which works for the audience not for his inner satisfaction
He is the best of all in Indian cinema, he is handsome, kind and very talented. I am not a celebrity person but a huge fan of Ranbir Jan
He is the best! He has won millions of hearts in just few years!
Ranbir kapoor is a Megastar
He will take Bollywood to great heights!
Acting is in his blood No actor has ever been born having such a legendary background..
14
Akshay Kumar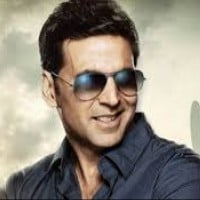 Rajiv Hari Om Bhatia, better known by his stage name 'Akshay Kumar', is a Canadian actor, producer and martial artist who has appeared in over a hundred Hindi films.
Akshay is one of top actors. He can deliver any kind of action (Action, Comedy, Drama, Sad etc... And is much better than all Khans (Sharuk, Aamir ) who are having one or two modes of of acting skills. But unfortunately he lacks the Luck..
Hrithik, Arjun rampal, Ajay devgan, Sunjay dutt, Abhisake are also very good actors..
But why bollywood industry always praises the Khans and their movies, even though their movies are not good and their's worst action (salman, saif etc)... Why the double standards... Think a while
Akshay is the best actor of Bollywood. He does daredevil stunts of high risks. He shows difference in acting in all his movies. He always choose different genre films. Truly he is a legend. He is the king of versatility who changes looks and getups in his every films. All looks and characters suits for him. He can do any roles with extra ordinary performance. Class screen presence.
Akshay Kumar is the best actor in Bollywood along with srk. He gives his best all the time. He can do any type of movie. He captures the moment. He is even a chef how good can one be. He is so awesome! We love you!
He is the mest entertaining actor in India No one can match his comic timing and Action style He is the most versatile Successful Star in India He can do any kind of movies like Action, comedy, Romance, Drama or off beat films He is the complete package of acting and other hand entertainment too!
15
Mahesh Babu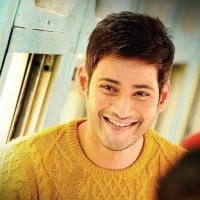 Mahesh Babu is an Indian actor, producer, media personality, and philanthropist known for his works in Telugu cinema.
Mahesh is a natural and dynamic actor who is known for his intense portrayals in his movies and charm. He gives his best in all the roles he does and emotes very well without being overly melodramatic like what we usually see in Indian movies. He is a cut above the rest and undoubtedly one of the best actors and greatest entertainers in Indian cinema. Not to mention he is very good looking with a unique style.
Mahesh was the most handsome, talented and most reputed hero all over. He was being rocking out here with excellent timing and all.
Mahesh Babu is a genuine actor, and when he acts we connect to the scene. It's like we fall in love with the way he acts. And so, there is no surprise that he has a good fan-base across the globe. And more than this, he is a humanitarian. This is the reason why he is a superstar
A man with golden heart and charm. No one can beat him in awards and collections and following and charitable works in tollywood. He is so passionate about his movies. He has great sense of humour & getting low age by looks. Honest and grateful to everyone. Finally he is real Super Star.
16
Pawan Kalyan
He has highest fanbase in Tollywood.. he is such a good person because he rejected 10Crs offer of pepsi and co to advertise them thinking about his fans health. This is his first and last advertisement. Every other top hero in Tollywood are advertising the brands even if they are not using those so I consider pawankalyan is much responsible towards his fans.
Pawan kalyan is really ultimate actor
No need to compare with others
He is having his uniqueness in industry
He is known for his character. All other stars should learn a lot from him.
Pawan kalyan is the only person to increase his fan base during career of flops, his box office capacity was shown by film gabbar singh after 12 years flops journey also.. When it compared to any other actor in Tollywood like Mahesh babu and Jr. N.T.R
Greatest human being who respects the abilities of every person and serves the people in need not basing on the financial status.
17
Allu Arjun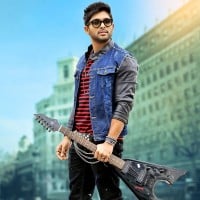 Allu Arjun is an Indian film actor who primarily works in Telugu cinema. After playing as a child artist in Vijetha and as a dancer in Daddy, Arjun made his adult debut in Gangotri. Arjun then appeared in Sukumar's debut film Arya.
He is the most versatile actor and he can fit for any role in the film. He won four Filmfare awards as best actor in just 10 years of his film career. Probably the most stylish and most energetic actor in India we ever have is Allu Arjun. He belongs to Tollywood but he has followers from Kerala, Tamil Nadu and Karnataka. And his movies are remaked in Bollywood and some of his dubbed Hindi movies are being watched by millions of North Indians. That's his fan base in India and he got unique style of dance and he is the best dancer next to Prabhu deva, Hrithik!
Allu arjun is the best actor I have ever seen! His dancing skills is fantastic! He is the best dancer in Indian cinema! He can portray any role in a right manner without over acting or spoiling the script! He is very handsome to!
He is very good dancer and actor in telugu film industry. He can fit in to any type of roles easily. He is handsome and great person too. All the best allu arjun for next upcoming movies.
He is best dancer in india... And he is one of the best actors in india... And he is most stylish hero in india...
18
Farhan Akhtar
A very good actor, can any one forget his performance in 'Bhaag Milkha Bhaag'.
Very good actor
19
John Abraham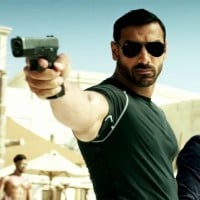 John Abraham one of the versatile actor in actor in India. Now his acting skills are raised to certain level, should be promoted to top ten list.
Will back with a bang. Not so far the day he will be the best actor in India. John Abraham rocks
John Abraham has raised from non actor to a well know actor. Once I hated him but when I saw his Madras cafe I was totally wrong about him. My perception towards him was wrong. I do love to watch his films further. Waiting for his upcoming like dostana 2, Rocky handsome, welcome back... he's truly guenine actor. Should b promoted to top 10.
Far better than any other actors.
20
Saif Ali Khan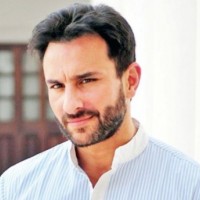 He is Superstar for India. He will become king khan.
. My name is Saif so I love him.
Salman licks Saif's feet
His acting is best
21 Johnny Lever
22
Suriya Sivakumar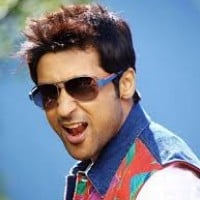 Saravanan Sivakumar, better known by his stage name Suriya, is an Indian film actor, producer and television presenter, who is currently working in the Tamil film industry.
He is most beautiful and talented actor. He is the first man to introduce the six pack in tamil industry. He is the most hard working person he perfectly matched to any role and his eyes are very expressive
He is better than many actors you mentioned ahead of him here. You he a real hard worker also the best bankable star currently. Even his average movies bring in profit.
He Only Suitable for any character. And Always Trying to change their Body Language for movie. Always Looking and Selecting Different stories in South Film Industry.
He is not only a good actor but also a good human being... Inspiration to many including me...He didn't go for masala films but tried something better.. that makes him versatile king
23
Vikram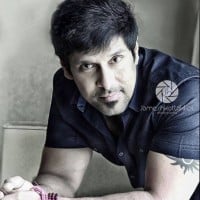 Vikram is an Indian film actor who predominantly appears in Tamil language films and has won six Filmfare Awards as well as one National Film Award and Tamil Nadu State Film Award amongst other recognitions and was awarded an Honorary Doctorate by the People's University of Milan in May 2011.
So many favorites in this list! Hard to find some.. How ever personally my die hard hero's are Mohanlal & Vikram.. For me most gifted actors so far.. In India..
Brothers.. Who opposed me I am so sorry! Just only sharing my mind.. For me action & style are for entertaining... Not to judge a actor!
Best actor in world better than mahesh babu. Mahesh bqbu is just an ordinary actor vikram is best than mahesh babu compared to 100 Times to mahesh babu. Allu arjun is also best actor in India and world allu arjun should be world top ten and top five in India. Allu arjun is best than mahesh babu
He is the best actor in the tamil industrial. He is the most talent person and dedicated person. He is the best example for the hard work in film. He is the best hero. In the industrial did the different character only one hero is name in chiyaan vikram in India.
He's all time best in Indian cinema. His movie "I" made him to stand above all the Indian actors. In one word he's born for acting. He went to extreme levels to enhance the character.
24
Imran Khan
Whatever it is. Looks, personality, smile... Etc. he is the best and the most good looking actor in Bollywood
Very cute...love him
25
Amir Khan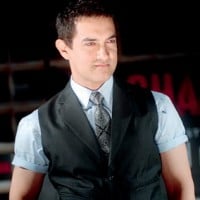 He is truly a perfectionist. He gives his 110% in every movie. He is an amazing actor.
Greatest Actor in whole universe.
I think the best actor in the world...
Best actor for children...
PSearch List