Top 10 Best Indian Actors
India is home to one of the world's most vibrant and prolific film industries, known as Bollywood. Indian cinema has produced a plethora of talented actors over the years who have captured the hearts and minds of audiences both in India and around the world. From classics of the black-and-white era to the latest blockbusters, Indian actors have demonstrated their versatility, charisma, and craft on the big screen.

In this list, we will take a look at the top ten best Indian actors of all time, based on their acting skills, critical acclaim, popular appeal, and overall contribution to the world of cinema. From legends of the past to icons of the present, these actors have left an indelible mark on Indian cinema and continue to inspire and entertain audiences with their outstanding performances. So without further ado, let's dive into the world of Indian cinema and explore the top ten greatest actors of all time.

The Top Ten

1 Shahrukh Khan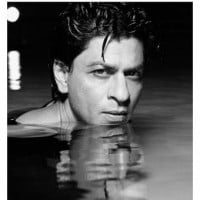 Referred to as the "King of Bollywood," Shahrukh Khan has acted in over 80 films in a career that spans nearly three decades. Noted for his charisma and emotive capabilities, he has received 14 Filmfare Awards from more than 30 nominations. His worldwide fan following makes him one of the most recognized figures in global cinema. Khan's roles in films like "Dilwale Dulhania Le Jayenge," "My Name Is Khan," and "Chakde India" have garnered critical and commercial acclaim.
He is the king of acting like Dileep sir and also the king of style. So, in my view, he is always India's number one star.
Shahrukh Khan is more than the best. He was given the title of being the king of Bollywood, which is the right decision. His film 'Dilwale Dulhania Le Jayenge' has made a record in Bollywood, celebrating 300 weeks in cinemas all over and breaking old Bollywood records up to the present. Again, his film 'Kuch Kuch Hota Hai' also made history as the first Bollywood film to enter the British cinema top ten films of the year, which no one had done in the history of Bollywood. I think no one can do it again unless King Khan does it himself. So, you have to adjust the list by putting Shahrukh Khan first. Love you, Shahrukh Khan. You are the best, especially when you are with Kajol. Proud of you two, Shahrukh Khan and Kajol.
I would respect everyone on this list, but the one who can make you cry when he cries, laugh when he laughs, love when he loves, smile when he smiles, and whatever he does is followed by you has to be the best actor. And there's only one name that comes to my mind: Shah Rukh Khan, also known as King Khan.
King Khan has been ruling for nearly 30 years, and none of the present-day actors have even come close to him. He's an all-rounder, not only a great actor but also a good businessman and a great family man. May his humility, charm, and wit keep entertaining us. God bless him!
2
Mammootty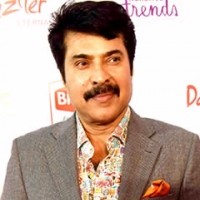 Mammootty is highly respected in Indian cinema for his incredibly versatile range of roles, spanning over four decades. Known primarily for his work in Malayalam cinema, the actor has over 400 films to his name, a testament to his commitment and prowess. He is a three-time National Award winner, earning accolades for his nuanced performances in films like "Mathilukal," "Oru Vadakkan Veeragatha," and "Ponthan Mada." His on-screen presence is often cited as transformative, bringing a level of authenticity and depth that is unparalleled.
An actor who created a screen space for himself in Indian cinema that is almost impossible to replace. Even though he is from a corner of the country where the reach is small, he was noticed by film lovers of the country due to the diverse characters he has brought to life. He has won only three national awards, but he has been in the final list more than a dozen times, competing with Amitabh Bachchan or others. I wonder why, despite all that, he had to be the loser after 2000. In his career, the first phase of 15 years until 2000, he won 3 national awards, but in the next phase of 15 years, he couldn't win a single one. However, his best performances came during this time. I would say he is the number 1 actor in India.
I wonder how Mammootty ended up in the 11th position on the list of top actors in India. He deserves to be in the top position. Maybe the publisher doesn't know much about his talent.

By nature, he is a method actor. He showcases his passion, charisma, and flexibility in films. His ability to transform himself into characters results in outstanding performances on screen. His real personality never shines through his roles. He possesses grace, both physically and vocally, allowing him to create characters that go beyond our imagination. The depth in his acting sets him apart.

He is second only to Prem Nazir when it comes to playing the lead role in the most number of films. He is also among the few actors who have portrayed double roles in numerous films. He effortlessly uses various dialects of the Malayalam language, which he has done in many films.

Mammootty can be considered the greatest actor to have ever lived. He can be compared to the world's greatest ...more
Mammootty is the only actor who is known to be living the characters while everyone else tries to act like the character. And for the varieties of characters, languages, and slangs handled by him, for the number of hit movies starring him in different languages which would have never reached the theaters without him, to me, he is unbeatable. All other film stars might dance or sing better than him, but Mammootty is the most flexible actor to transform himself and make us believe that the character is living among us. This is why I believe that he is indeed the most flexible. After all, he is an actor whose duty is acting - not singing or dancing.

An example I would quote is the climax of Katha Parayumbol: compare Mammootty's acting with Rajni in the Tamil version of the movie and Shahrukh in the Hindi version. Mammootty is the only actor who seems so natural, whether in the dialogue delivery, wiping the eyes, or even in his pitch, pace, tone, and modulation. The other two ...more
Kerala has produced many great actors, and probably the maximum number of national award winners are from our state. Mammootty is a hardworking actor who leaves his identity and becomes the character completely, including its mannerisms, dialects, and appearance, among other things. You won't see even a trace of Mammootty in any of the characters he has played. He has done more than 350 films till now, and I would say that all 350 characters are distinct. He is a legend, and when combined with Mohanlal, he has made Malayalam movies the best in India. The best part is that he has won the National Award 3 times, but mostly he has been in the final round as one of the last 3 contenders for the National Award for Best Actor a record number of 13 times, and unfortunately, most of the deserving awards have been missed. The award for last year (2019) was also truly deserving for Mammootty for the Tamil film 'Peranbu' rather than the overrated Vicky and Ayushman.
3
Vijay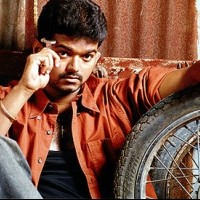 Acclaimed for his performances in Tamil cinema, Vijay is especially famous for his engaging portrayals in action and romantic films. His mass appeal has made him one of the highest-grossing actors in the Tamil film industry. With a career spanning over 30 years, Vijay has worked in more than 60 films, receiving numerous awards for his roles, including Tamil Nadu State Film Awards. His compelling screen presence and unique acting style have made him a household name in South India and among Tamil-speaking audiences worldwide.
He is mostly known as Illayathalapathy. He has a strong fan base all over the world. His latest movie Nanban is confirmed as the 4th highest grossing Indian film.
He is a very nice actor and very talented in acting and dance.
Ilayathalapathy Vijay is a great actor who has a strong fan base all over the world. He is an awesome actor, dancer, singer, respectful, honorable, honest person. Usually, his films always make a box office hit and achieve super collection. Other than in the film field, he is liked by everyone because of his gentle character, love, and care for others. He is very helpful to society by supporting good things and encourages his fans to do only good things. He always respects elder and senior actors. Most of the Hollywood, Kollywood, Tollywood, Bollywood, and other actors like him and his acting. There are many other unbelievable facts about him which will make you say that he is suitable for the next SUPERSTAR, KOLLYWOOD KING. He has fans all over the world of all age groups from all countries including Australia, India, China, Nepal, Sri Lanka, Bhutan, Bangladesh, Myanmar, Malaysia, USA, Japan, Africa, America, U.K., Germany, and uncountable others.
Nice talent! His dancing skills are splendid. He may not be a very versatile actor, but he is very natural in his roles and he will make sure he takes up roles only in which he can perform well. He is the most trustworthy actor in terms of box office hits.
4
Rajinikanth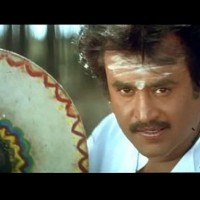 With a career spanning more than four decades, Rajinikanth is a cultural icon in Tamil cinema and has considerable influence in other film industries in India as well. He is lauded for his magnetic screen presence and signature style, which includes unique mannerisms and catchphrases. Rajinikanth has won numerous awards, including the Padma Bhushan and the Padma Vibhushan, for his contributions to Indian cinema. His box-office draw is so immense that he is often referred to as the "Superstar" of Indian cinema.
He is the role model for today's young actors. The one and only hero who ruled three decades of Indian Cinema. Apart from the cinema, he did many good things which led other actors to do the same. No matter the actors who may have felt down or reached the highest position, this man ruled and tasted the very top position forever. Even this poll shows that currently, actor Vijay is in the second top position only because of social network popularity. Mr. Rajinikanth has fans spanning three decades. They don't know anything about social networks, and the only thing they know is Mr. Rajinikanth. So this poll was voted only by his fans from the current generation. Thus, the power of Rajinikanth.
There is a force of attraction between people and the superstar Rajinikanth. It is different from the stars revolving around the sun because here all the stars revolve around this superstar. It is very difficult to be a man like him because he never surrenders himself to the greatness of success. God has placed him high while he keeps himself humble. This relationship will always remain unrevealed and unspecified to those who are making money by using his name for their self-promotion. He excels at every stage.
The highest paid actor in India, second in Asia after Jackie Chan, with 40 years of hard work. He has the highest number of hardcore fans all over the world, including Japan, USA, Malaysia, etc. Only Rajinikanth can break his own box office records. He is the only star who has equal star power in South India and North India. He proved with movies like Sivaji and Enthiran that even Tamil movies can compete with Bollywood movies. Superstar Rajinikanth introduced the 25, 50, 100, and 200 Crore Club in South India. He is the one and only Super Star!
He is always number one in Indian cinema and the best entertainer of Indian cinema. The one and only superstar of India, our superstar Rajini.
5
Salman Khan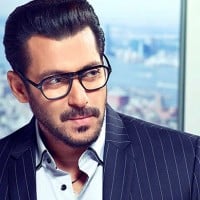 Salman Khan is an indomitable force in Bollywood, primarily known for his roles in action-packed masala films. His movies often set box-office records, cementing his status as one of the industry's top earners. Khan has been honored with several awards, including two National Film Awards as a film producer and two Filmfare Awards for acting. His sheer star power and ability to captivate audiences are reflected in his consistently successful career.
Salman Khan is the best and the most versatile actor.

He holds numerous records, such as the most number of All Time Blockbusters, Annual top grossers, etc.

Loved by the classes and the love of the masses.
Bhai of Bollywood... The person with a golden heart and the most popular actor in India... The superstar Salman...
When it comes to popularity, Salman Khan is undoubtedly on the top. Right from his first film as a leading actor, he is hugely popular with the public. A hero of the masses, loved by all generations, and a man with a golden heart. That's what Salman Khan is all about.
The most good-looking actor in cinema with a golden touch. He is the only Indian actor who has given 12 blockbuster movies in his 26-year acting career. He is a style icon of the glamour world and the brand ambassador for several commercial companies. The most popular, heartthrob of billions, and most sought-after bachelor of India, no one can beat him. The King of Kings, Salman Khan.
6
Aamir Khan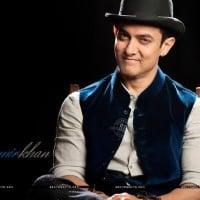 Aamir Khan has distinguished himself in Bollywood as a multifaceted talent, renowned for taking on complex characters and unconventional roles. With hits like "Lagaan," "PK," and "Dangal," he has a knack for choosing scripts that resonate with both critics and audiences. Khan is also known for his meticulous preparation for roles, often undergoing physical transformations to bring his characters to life. He has received numerous awards, including four National Film Awards and eight Filmfare Awards.
Aamir Khan is not just the most popular actor in India, but also overseas. He has given some of the best movies in India in terms of content, such as Ghajini, Taare Zameen Par, 3 Idiots, Lagaan, Rang De Basanti, Dil Chahta Hai, Dhoom 3, PK, and more. He has been ruling the box office in India and overseas as well. His movie PK was the first to cross the 300 crore club and is the most successful movie in Bollywood. Aamir Khan has a huge fan following on Facebook, Twitter, and other social media websites. After actors like Rajesh Khanna, Dilip Kumar, and Amitabh Bachchan, Aamir Khan is considered to be the most versatile actor in Bollywood.
Aamir Khan is the best. He is a perfect one. All the movies that are acted/directed by him are the best ones that touch our hearts and captivate our memory every time. They also have a sense of eternity and moral in every film by him.
Although he isn't the best when it comes to public appeal, he is definitely the best actor out there. He can fit perfectly into any role and can do it without any complications. He also looks like he's 30 when he's almost 50. It's insane.
Aamir Khan is my best hero as well as my great motivator because his acting gives us the hope of challenge to compare with others, not in a wrong way, but in a sensible way.
7
Hrithik Roshan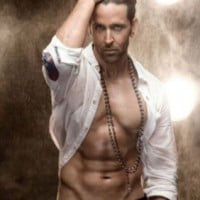 Celebrated for his exceptional dancing skills and chiseled physique, Hrithik Roshan has carved a niche for himself in Bollywood. His performances in films like "Kaho Naa... Pyaar Hai," "Jodhaa Akbar," and "Super 30" have garnered both critical acclaim and commercial success. Roshan has won six Filmfare Awards and has been recognized for his contributions with numerous other honors. His ability to adapt to different roles while captivating audiences sets him apart as one of India's leading actors.
This guy definitely deserves the title of the best actor in India. His acting, always good-looking, his dancing, physique, emotions, and attitude. He is very good at everything that an actor needs. There are not many actors who can be perfect like this, even in the world.
He is the most handsome Indian action hero with a great body. He is the only hero in India who can be compared with Hollywood stars. Only he should not have discarded Ghajini, Bahubali, etc., to have been number 1. I suggest he not refuse superhit South movies remaking in Hindi.
Exacting. Versatile. Impressive. Readable. Becomes the part. He perfects his role with totality of quality, a perfectionist. Handsome, dashing, enthralling. Can't stop watching any of his movies!
I've seen all his movies and think he is not only a great actor, but he can dance, sing, and perform fantastic athletic feats. Not only that, he is a very handsome man. We love him here in Texas.
8
Amitabh Bachchan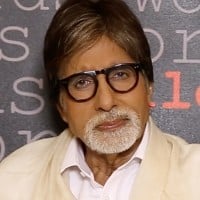 Often referred to as the "Shahenshah of Bollywood," Amitabh Bachchan has had a storied career spanning over five decades. His deep baritone voice and commanding screen presence have made him a cultural icon in India. Bachchan has received numerous accolades, including four National Film Awards for Best Actor and the prestigious Dadasaheb Phalke Award. His roles in films like "Sholay," "Deewar," and "Piku" have etched him into the annals of Indian cinema history.
He should not even be included in a comparison, for no one can beat him or even come close to him. For 40 years he has always been delivering outstanding performances, which no one disagrees with, and he still keeps our minds blown by every single scene he performs to date. #5 is so unfair and untrue, especially when there are actors like SRK who is a student and an admirer of him and still learns from his great experience ahead of him on this list. Amitabh Bachchan is a senior, a legend, a perfect actor with flawless performances all the way, and I deeply believe that no one on this Earth can be even half as talented and natural as he is.
Nobody can come near to him. He is the best, and others just want to copy him. He is the living legend, still going on, experimenting and entertaining.
People who have no sense or the power of judging should not pass comment. Because an actress has an age of being on top for 10 to 15 years, actors, whoever it is, get the lead for at least 25 years. He is a man of multiple powers who can and is still leading everyone. Rajani is his fan - Stupid SK, a copycat, is his pupil. Kamal says he is his inspiration. Has God told I am a fan of one more god? Understand, you nuts...
DAMN, why is he on 5? He should be 1 or 2 after King Khan. Are you kidding? Vijay, Hrithik Roshan, Mohanlal are better than Bachan. He is not only the best actor of Bollywood. He is the LEGEND of India.
9
Barun Sobti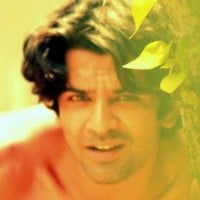 Barun Sobti has gained recognition not only in Indian television but also in films and web series. Known for his nuanced performances, he gained widespread acclaim for his role in the television show "Iss Pyaar Ko Kya Naam Doon?" Sobti has won several awards, which include the Indian Telly Award for Best Actor. His portrayal of complex characters with emotional depth sets him apart as one of India's exceptional talents in acting.
He is a wonderful actor. Acting is his passion. The fame he has earned is won in minutes and seconds, not in years. His relationship with a live audience is very different than his relationship with the camera. His acting deals with very delicate emotions. It is not putting up a mask. Each time he acts, he does not hide; he exposes himself. His acting is magical. He changes his looks and his attitude, and he can be anyone.
He is the most talented person I have ever seen. It's just that he started from TV, not from big movies under big banners and production houses. He is meant for big screens and will soon be there. He is the most handsome and cute guy in the whole world. He can portray any kind of role with his good acting skills and charm. I have never seen so many girls from around the world dying to see Barun in real life. He is such a darling and a very down-to-earth person. God bless you (GBU).
Barun Sobti is the most talented actor in India. He's cute, handsome, a gentleman, and kind.
He is the most talented person I have ever seen. It's just that he started from TV, not from big movies under big banners and production houses. He is meant for the big screen and soon will be. He is the most handsome and cute guy in the whole world. He can portray any kind of role with his good acting skills and charm. I have never seen that so many girls from around the world are dying to see Barun in their real life. He is such a darling and a very down-to-earth person. God bless you!
10
Ajith Kumar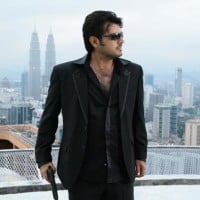 Ajith Kumar is a luminary in Tamil cinema, known for his versatility in tackling a wide variety of roles. He has received several awards, including three Tamil Nadu State Film Awards and four Vijay Awards. His knack for performing intense, complex characters in films like "Vaali," "Mugavaree," and "Villain" has garnered him a dedicated fan following. Ajith is not only a skillful actor but also a motor car racer, exemplifying his diverse talents.
He is the NEXT level of Acting, Style, and Charisma. His screen presence is greater than any other actors, even Rajni sir. The way he carries himself is an art that other actors need to learn from him. The hardcore fans and the biggest fan base he has in India and overseas are tremendous. Also, his personality, real-life character, and his being a simple person without stardom. He takes himself for risky shots and stunts, a real-life car racer. And a great thing is even if he dismisses his fan base... But still, he has the biggest fan base and even has the ultimate level of superstardom... But he denies all the superstar titles. That makes him more than a Superstar or Megastar title. He has the quality of a real Superstar.
He is the stylish actor in Tamil. And he is a real hero in India. He has the highest number of fans in Tamil compared to other actors. And he is great at acting in films. And he is a powerful man among Tamil actors...
A hero is always decided by the viewers. In today's world, anyone can become a hero. A hero must be able to act all the roles like Ajith, Kamal, and Vikram, not just police or romantic hero. I prefer Ajith, as he has always done the best, and the credit of being the best hero goes to him.
Only Indian actor to have a pilot license and the only actor to participate in real car racing! He is a real superstar in India. He never cares for his position. Instead, he cares for his fans!
The Contenders
11
Kamal Haasan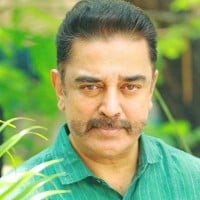 Known for his extraordinary versatility, Kamal Haasan has worked in a variety of Indian film industries, including Tamil, Telugu, Malayalam, and Hindi cinema. His ability to portray a wide range of characters has earned him several awards, including four National Film Awards and 19 Filmfare Awards. Haasan has showcased his talent in groundbreaking films like "Nayakan," "Anbe Sivam," and "Dasavathaaram," where he played ten different roles. His contributions to cinema have been recognized with prestigious honors like the Padma Shri and Padma Bhushan.
Kamal Haasan (note the correct spelling) is accepted all over India as the only living true actor. He is surpassed by only one actor from the yesteryears - Chevalier Sivaji Ganesan, who also happened to be his mentor. Maybe the name of this list should be corrected to "Top Ten Commercially Successful Actors in India." Even then, Vijay will not make No. 1. He is a great entertainer but not an actor to be compared with method actors like Kamal, Amitabh, Mamootty, or anyone else for that sake. It's a shame on the voters for either not understanding the list's focus or just being blind to the most commercial actor in Tamil Nadu.
This man is a living legend that we have amongst us today. His genre of acting lies in his versatility. Originally a Tamil actor, he has acted in most South Indian languages. His multiple talents also add to it. Being an actor, producer, director, screenwriter, choreographer to name among the few. He has received the honorable Padmashri, and we can say that an industry lies in him for the versatility present in him.
Undoubtedly, the number one actor in India, and he can be compared with other international actors too. He is not only a great actor but also a great technician, such as a director, musician, dancer, screenplay writer, story writer, poet, lyrics writer, producer, etc. Simply, we can assure that no one in today's Indian cinema can even match 50% of his skills.
I think he is the number 1 actor in India.
12
Mohanlal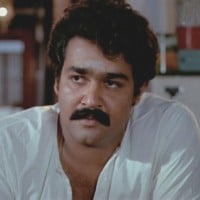 Widely respected in the Indian film industry, Mohanlal is particularly known for his work in Malayalam cinema. His acting skills are marked by naturalism and an extraordinary ability to immerse himself in any character. He has received five National Film Awards and has been honored with the Padma Shri and Padma Bhushan. Mohanlal's work in films like "Vanaprastham," "Drishyam," and "Bharatham" highlights his unparalleled contribution to Indian cinema.
This is it. Not only the greatest living Indian actor, but the greatest Indian actor of all time as well. Kamal Hassan is a great actor too (I love him as an actor), but he just doesn't reach Lal's level of natural acting and spontaneity. Kamal does a lot of different kinds of roles, and people easily get influenced by the vast changes in appearance he undergoes for different movies. He is a rigorous method actor in that aspect.

Now, coming to Bollywood, "Company" (2002) alone is enough to show that Mohanlal is greater than all of the so-called actors in Bollywood (even Amitabh Bachchan, in my opinion, is not that great an actor. He is a powerhouse on-screen, but surely not a great actor). None of them can touch his performance in the role of a police officer. Though his screen time wasn't much, he stole the movie from the lead actors, hands down. I still cannot comprehend why people consider over-emoting (to the point of exaggeration) to be "good acting."

If you were to ...more
Mohanlal is the only legend who has acted in more than 370 films, and 80% of those films have been hits. He is a master and god of acting, not just in India but in the world itself. I encourage you to watch his movies. He has portrayed almost every type of role, including comedy, serious, villain, hero, romantic, sympathetic, art, historic, patriotic, lawyer, and many more. Therefore, I kindly request the admin to prioritize his name over Shahrukh Khan. Mohanlal is not just an actor; he is a legendary figure in the film industry, much like Sachin Tendulkar is for cricket. He is the god of acting, and this is not mere praise but a true fact. He is the one and only complete actor.
His performances are awesome. He acts like a genius actor or a gifted actor with a lot of talent. He is fit for all roles.
He is a University of acting. Some must-watch movies of him are Vanaprastham, Kireedam, Bharatham, Devasuram.

Actors and directors across India are respecting him because of the ease with which he performs complex characters.
13
Ranbir Kapoor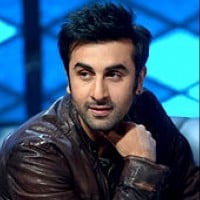 Renowned for his emotionally nuanced performances, Ranbir Kapoor has established himself as one of Bollywood's leading actors. He has won six Filmfare Awards for films like "Barfi!," "Rockstar," and "Wake Up Sid." Known for his chameleonic ability to adapt to different roles, Kapoor has proven his mettle in a wide array of genres. His work consistently receives critical acclaim, making him one of the most accomplished actors of his generation.
Great pedigree, has all the potential to match the senior superstars but still a long way to go. He needs to focus on scripts that work for the audience, not for his inner satisfaction.
He is the best of all in Indian cinema. He is handsome, kind, and very talented. I am not a celebrity person, but a huge fan of Ranbir Jan.
He is the best! He has won millions of hearts in just a few years!
Ranbir Kapoor is a Megastar. He will take Bollywood to great heights! Acting is in his blood. No actor has ever been born with such a legendary background.
14
Akshay Kumar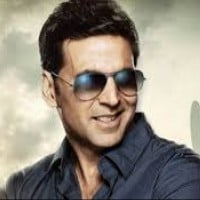 Recognized for his versatility, Akshay Kumar has excelled in a wide array of genres including comedy, action, and drama. His disciplined work ethic is evidenced by his prolific output. He typically releases multiple films each year, most of which are commercial successes. Kumar has been honored with the Padma Shri and has received several Filmfare Awards. His roles in films like "Hera Pheri," "Khiladi," and "Kesari" exemplify his diverse talents and widespread appeal.
Akshay is one of the top actors. He can deliver any kind of action (Action, Comedy, Drama, Sad, etc.) and is much better than all the Khans (Shahrukh, Aamir) who have one or two modes of acting skills. But unfortunately, he lacks luck. Hrithik, Arjun Rampal, Ajay Devgan, Sanjay Dutt, Abhishek are also very good actors. But why does the Bollywood industry always praise the Khans and their movies, even though their movies are not good and theirs is the worst action (Salman, Saif, etc.)? Why the double standards? Think a while.
Akshay is the best actor of Bollywood. He performs daredevil stunts of high risks. He shows differences in acting in all his movies. He always chooses different genre films. Truly, he is a legend. He is the king of versatility who changes looks and getups in every film. All looks and characters suit him. He can do any roles with extraordinary performance. Class screen presence.
Akshay Kumar is the best actor in Bollywood along with SRK. He gives his best all the time. He can do any type of movie. He captures the moment. He is even a chef. How good can one be? He is so awesome! We love you!
He is the most entertaining actor in India. No one can match his comic timing and action style. He is the most versatile, successful star in India. He can do any kind of movies like Action, Comedy, Romance, Drama, or off-beat films. He is the complete package of acting, and on the other hand, entertainment too!
15
Mahesh Babu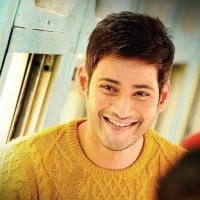 Mahesh Babu is an iconic figure in Telugu cinema, celebrated for his on-screen charisma and compelling performances. He has received eight Nandi Awards and five Filmfare Awards South, making him one of the most awarded Telugu actors. With blockbuster hits like "Okkadu," "Dookudu," and "Srimanthudu," Mahesh Babu has proven his capability to excel in a variety of genres. His immense popularity is evident not only in South India but also among Telugu-speaking communities globally.
Mahesh is a natural and dynamic actor who is known for his intense portrayals in his movies and charm. He gives his best in all the roles he does and emotes very well without being overly melodramatic like what we usually see in Indian movies. He is a cut above the rest and undoubtedly one of the best actors and greatest entertainers in Indian cinema. Not to mention, he is very good looking with a unique style.
Mahesh was the most handsome, talented, and most reputed hero all over. He was rocking out here with excellent timing and all.
Mahesh Babu is a genuine actor, and when he acts, we connect to the scene. It's like we fall in love with the way he acts. So, there is no surprise that he has a good fan base across the globe. More than this, he is a humanitarian. This is the reason why he is a superstar.
A man with a golden heart and charm. No one can beat him in awards, collections, following, and charitable works in Tollywood. He is so passionate about his movies. He has a great sense of humor & keeps getting younger by looks. Honest and grateful to everyone. Finally, he is the real Super Star.
16
Pawan Kalyan
Pawan Kalyan is a highly influential actor in Telugu cinema, also known for his political activism. His dynamic performances in films like "Gabbar Singh," "Tholi Prema," and "Attarintiki Daredi" have won him numerous awards and a devoted fan following. His on-screen energy and distinctive acting style make him a standout performer in Indian cinema. Kalyan's influence extends beyond films as he has been actively involved in philanthropy and politics.
He has the highest fanbase in Tollywood. He is such a good person because he rejected a 10 Cr offer from Pepsi and Co to advertise them, thinking about his fans' health. This is his first and last advertisement. Every other top hero in Tollywood is advertising the brands even if they are not using those, so I consider Pawan Kalyan to be much more responsible towards his fans.
Pawan Kalyan is really an ultimate actor. No need to compare with others. He has his uniqueness in the industry. He is known for his character. All other stars should learn a lot from him.
Pawan Kalyan is the only person to increase his fan base during a career of flops. His box office capacity was shown by the film Gabbar Singh after 12 years of a flop journey. When it's compared to any other actor in Tollywood like Mahesh Babu and Jr. N.T.R.
Greatest human being who respects the abilities of every person and serves the people in need, not basing it on financial status.
17
Allu Arjun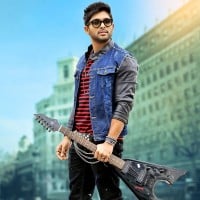 Allu Arjun is a prominent figure in Telugu cinema, known for his exceptional dancing skills and versatile acting. He has won several awards, including five Filmfare Awards South for his compelling performances in films like "Arya," "Parugu," and "Race Gurram." His dedication to his roles often involves undergoing significant physical transformations, setting him apart as a committed artist. The actor's versatility and ability to take on challenging roles make him one of the leading talents in the industry.
He is the most versatile actor, and he can fit any role in a film. He won four Filmfare awards as best actor in just 10 years of his film career. Probably the most stylish and most energetic actor in India we ever have is Allu Arjun. He belongs to Tollywood, but he has followers from Kerala, Tamil Nadu, and Karnataka. And his movies are remade in Bollywood, and some of his dubbed Hindi movies are being watched by millions of North Indians. That's his fan base in India, and he got a unique style of dance, and he is the best dancer next to Prabhu Deva, Hrithik!
Allu Arjun is the best actor I have ever seen! His dancing skill is fantastic! He is the best dancer in Indian cinema! He can portray any role in the right manner without overacting or spoiling the script! He is very handsome too!
He is a very good dancer and actor in the Telugu film industry. He can fit into any type of roles easily. He is handsome and a great person too. All the best, Allu Arjun, for your next upcoming movies.
He is the best dancer in India... And he is one of the best actors in India... And he is the most stylish hero in India...
18
Farhan Akhtar
Farhan Akhtar is a multi-talented figure in Bollywood, excelling as an actor, director, and singer. His performances in films like "Bhaag Milkha Bhaag," "Rock On!!," and "Zindagi Na Milegi Dobara" have earned him numerous awards and critical acclaim. Akhtar's deep understanding of filmmaking, derived from his directing background, adds layers to his acting. His dedication to his roles often involves rigorous physical and emotional preparation.
A very good actor. Can anyone forget his performance in 'Bhaag Milkha Bhaag'?
Very good actor.
19
John Abraham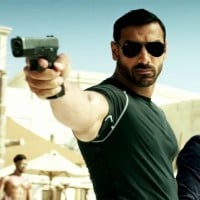 John Abraham is primarily celebrated for his roles in action films and thrillers in Bollywood. He started as a model before transitioning into acting, where he garnered attention with performances in films like "Dhoom," "Madras Cafe," and "Vicky Donor," the latter two also marking his success as a producer. Abraham has received several awards, with particular praise for his ability to combine physicality with emotional depth in his roles. His commercial successes indicate his strong box-office appeal.
John Abraham is one of the versatile actors in India. Now his acting skills have risen to a certain level. He should be promoted to the top ten list.
Will be back with a bang. Not so far from the day he will be the best actor in India. John Abraham rocks.
John Abraham has risen from a non-actor to a well-known actor. Once I hated him, but when I saw his Madras Cafe, I was totally wrong about him. My perception towards him was wrong. I do love to watch his films further. Waiting for his upcoming films like Dostana 2, Rocky Handsome, Welcome Back. He's truly a genuine actor. Should be promoted to the top 10.
Far better than any other actors.
20
Saif Ali Khan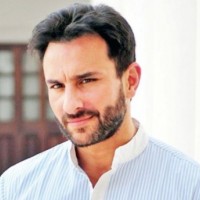 Saif Ali Khan has a diverse filmography that ranges from romantic comedies to intense dramas in Bollywood. He has received several accolades for his acting, including a National Film Award for his role in "Hum Tum." Notable for his polished technique and smooth screen presence, Khan has demonstrated his versatility in films like "Omkara" and "Love Aaj Kal." He has also forayed into web series, receiving praise for his performance in the critically acclaimed "Sacred Games."
He is a superstar for India. He will become King Khan.
My name is Saif, so I love him.
Salman licks Saif's feet.
His acting is the best.
21 Johnny Lever Johnny Lever is one of India's most celebrated comedians, making a name for himself in both television and film. With over 300 films to his credit, Lever has the ability to provide comic relief without overshadowing the main narrative. He has received thirteen Filmfare Awards for Best Comedian, which is an unparalleled record. His comic timing and unique style of humor have made him a beloved figure in Indian cinema.
22
Suriya Sivakumar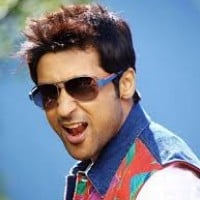 Noted for his diverse roles in Tamil cinema, Suriya has demonstrated exceptional range and depth in his acting. He has been honored with several awards, including three Tamil Nadu State Film Awards and four Filmfare Awards South. His performances in films like "Kaakha Kaakha," "Perazhagan," and the "Singam" series showcase his talent for portraying complex characters with authenticity. Beyond acting, Suriya is also known for his philanthropic efforts, adding another dimension to his influential career.
He is the most beautiful and talented actor. He is the first man to introduce the six-pack in the Tamil industry. He is the most hard-working person. He perfectly matches any role, and his eyes are very expressive.
He is better than many actors you mentioned ahead of him here. He is a real hard worker and also the best bankable star currently. Even his average movies bring in a profit.
He is only suitable for any character and always trying to change his body language for a movie. Always looking and selecting different stories in the South Film Industry.
He is not only a good actor but also a good human being. Inspiration to many, including me. He didn't go for masala films but tried something better. That makes him the versatile king.
23
Vikram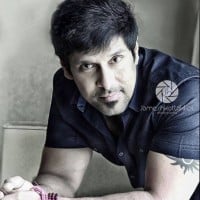 Vikram is a highly respected actor in Tamil cinema, celebrated for his ability to fully immerse himself in the characters he portrays. His transformative roles in films like "Anniyan," "I," and "Sethu" have earned him numerous accolades, including a National Film Award. Vikram is also a recipient of the honorary doctorate for his contribution to the arts, further solidifying his legacy. His unparalleled commitment to his craft is evident in the depth and authenticity he brings to every role.
So many favorites in this list! Hard to find some... However, personally, my die-hard heroes are Mohanlal & Vikram. For me, the most gifted actors so far in India. Brothers... Those who opposed me, I am so sorry! Just sharing my mind... For me, action & style are for entertaining... Not to judge an actor!
The best actor in the world. Better than Mahesh Babu. Mahesh Babu is just an ordinary actor. Vikram is better than Mahesh Babu, compared to 100 times to Mahesh Babu. Allu Arjun is also the best actor in India and the world. Allu Arjun should be in the world's top ten and top five in India. Allu Arjun is better than Mahesh Babu.
He is the best actor in the Tamil industry. He is the most talented person and dedicated person. He is the best example of hard work in film. He is the best hero. In the industry, the only hero who did different characters is named Chiyaan Vikram in India.
He's the all-time best in Indian cinema. His movie "I" made him stand above all the Indian actors. In one word, he's born for acting. He went to extreme levels to enhance the character.
24
Imran Khan
Known for his boy-next-door image, Imran Khan has carved a niche for himself in Bollywood with films like "Jaane Tu... Ya Jaane Na," "I Hate Luv Storys," and "Delhi Belly." He has won several awards for his debut performance, showcasing his potential right from the outset. Khan has often been lauded for his easygoing, naturalistic style of acting. His screen presence effortlessly connects with the youth, making him a relatable figure in contemporary cinema.
Whatever it is, looks, personality, smile... etc., he is the best and the most good-looking actor in Bollywood.
Very cute... love him.
25
Amir Khan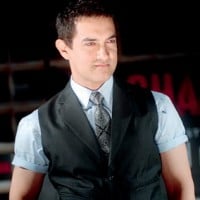 Aamir Khan is one of Bollywood's most influential figures, revered for his meticulous preparation for each role. Notable films like "Lagaan," "PK," and "Dangal" have earned him both critical acclaim and massive box office success. He has received numerous awards, including four National Film Awards in various capacities. Khan is also recognized for his social activism, often choosing roles that tackle social issues, thus expanding his impact beyond the realm of cinema.
He is truly a perfectionist. He gives his 110% in every movie. He is an amazing actor.
Greatest actor in the whole universe.
I think he's the best actor in the world.
Best actor for children.
PSearch List