Top 10 Best Music Directors in India
The Top Ten
1
A. R. Rahman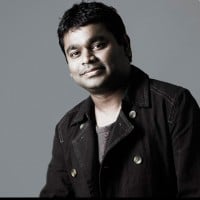 Allah-Rakha Rahman, is an Indian composer, singer-songwriter, music producer, musician and philanthropist.
No doubts Ilayaraja, RD Burman, MSV, Nadeem Shravan are great musicians but limited to particular region or language. But A.R. Rahman, he unified India by music, and taking to the universe as well. He is amazing wonder of music world.

He is International competitor, he is in top 3 in any part of India, I would agree the rating for Bollywood. When it comes to all India, he should be number 1.

Listen to his first mesmerizing music of Roja (1992), anybody will understand how strong influence it created into the Indian Music. Most Bollywood audience listen to his music by 1993 or 1994, and hence the musicians got influenced by his music partnered the innovation & trend setting.
Being a south Indian, I don't know about musics of RD Burman or Nadeem Shrawan. I would say Ilayaraja is musical genius without any comparision. But his music is limited to the region as similar to RD buramn or any other regional musicians. But Rahman, he is unique. He proved his skill all over the world. I would rank him second or third any language, but he is the musician of the world. Every human will be mesmerized of his music, every one will rate him as one of the best. He is the only musician can be compared to any musical genius regardless of language, and country. His success in Kollywood, Bolywood, and Hollywood with highest awards in these Industry proved his excellence. One may be the best in the industry or language or region. But he is one of the best everywhere. If you through out your ego, every one who listened to his music accept.
He is not a music director nor composer, only he is the sound engineer. Now a days he couldn't direct the music with the instruments. Eventhough, he can't direct the music without electronic and computer technologies. a real music director means he want to know play the all music instruments or giving instructions to play the instruments to the players. In the height of the discussions, we are discussed about the cine music particularly. So that, a real music director will do his job in the film, he must complete the stipulated time in the whole production of the film. But, this man did his job in every film, he will take the long time for after completion the whole film. that time extend to month to month, and years to years. Because, he is not the capable person for the film industry. Single word in Tamil " Sarakku illai"
He is a legend. No more compromise. Now I am loving music means he is the one reason. In the beginning he worked hard due to lot of criticizes he over come from that. He proved him self. His music all age group people's are liking. All region people's are liking. Hole nation people's are liking and all asian peoples are liking. Today all over the WORLD People are Listening and enjoying his music. I LOVE... AR. Rehman. Your are my role model. India should proude because you born in INDIA.
2
Ilaiyaraaja
I have a small yet a very significant request to all the dear ones who read this comment, A.R. rahman without any doubt, is a legend in the Indian music industry. He has produced a no of gems. But don't never ever try to listen to the songs composed by Maestro Ilaiyaraaja sir after hearing Rahman sirs electronic sounds. You can never ever stop listening to his songs if you know what music really is. Ilaiyaraaja has wonderfully interwoven Indian classical and western music over the past 37 years. You will get addicted to him. Most no. Of national awards shared with Rahman sir. The one who has inspired me the most. I salute you Ilaiyaraaja sir. My GOD.
Simply the best music genius who touches the hearts of people. His music is not something which will stay for one or two months and then forgotten (like those done in present times by other music directors), these will be heard by people repeatedly for very long time to come. His is a class of pure music--- a pure music which deserves a lot of respect and it cannot be compared to the cut copy paste music directors of this generation. Lots of so called hits (composed by other music directors now a days) are a bits and pieces which are cut, copied and pasted from some other remote part of the world.
Ilayaraja should not be compared with any MDs in India just like Naushad, RD Burman. More over he is not at all directing the music, he composes the thoughts of India. He creates the emotion, tears, weep, cry, happy, sad, human relationship, nature's effect in our souls and keep our mind blow. Kindly remove the names of Ilayaraja, Naushad and RD Burman from this list. Getting Oscar is not at all the big target but one should reflects our own Country's nativity in his compositions. Hence these TOP 3 are beyond he level of Academy Awards. These TOP 3 composers of India are not properly honoured by Govt of India.
He is a trend setter in the India Music especially in South Indian Languages... When entire south was listening to Hindi songs for the most of the time during 1970's. A man who turned all the listeners to listen their native language songs... There are many music directors in Indian film industry... But ilaiyaraja is the only composer who does all the works done by him alone... He composed for 950+ movies in 5 languages... Who has won 3 National Awards(Songs) & 1 National Award for Background Score... And I can say he is the fastest composer of tunes in this world... He is the 1st Indian who performed symphony... He handles Guitar, Violin and Flute very well which we can see on his scores...
3
RD. Burman
RD Burman is the most versatile composer India has ever seen. He has melody, creativity, indian flavour, western style. RD Burman - Kishore Kumar, RD Burman - Asha Bhosle combinations are the ultimate composer - singer pairs. His music is heavenly, soothing and ever flowing with changing tune. He is no typical regular composer but something special.
RDB is the greatest .. beating even AR. In fact while AR is amazing and an Oscar winner, he was no doubt influenced greatly by RDB and Ilya Raja. And what RD did was without the benefit if technology where you can corret, edit amd amend at will. Unlike prior generations when all recording was LIVE
If someone says that RD Burman is just a regional music director or limited to only particular region, please check his legacy which goes way back from 60s.. He was ahead of time.. Just ageless creator of music.. His creations inspired not only Indians but budding stars from all over the world, which includes US, UK, Russia, French, Germans as well as Koreans too.. You would find lots of resemblance in their later music with those created by him long back.. Also he used nature to create music.. Nowadays, fusion and techno effects are quite easily controlled and used rather than his time.. Just imagine who would have thought of using a comb or a bottle or gargling as a source of music for one prominent scores!
He is vast and prolific in his repertoire and brought in huge conceptual rhythms, chords, patterns, scale and octave polyphonic sounds way back when nobody even dreamt of it. Be it classical, folk, jazz, pop, fusion, his versatility and expertise is almost unfathomable and critics and experts are still working on it. He never compromised on melody even with the jazziest numbers and is the most remixed composer ever. His music still enthralls and has a timeless tag which makes him one of the very finest of all times.
4
Nadeem Shravan
The Master of all without any doubt... The melody they have created is unbelievable... They have tons of hit and the surprising thing is after 25 years of those legendary song, still I hear everywhere playing those songs... Its unthinkable, unbelievable

Even Michael Jackson's songs are not this much popular that all the song of MJ plays everywhere after 20 or 25 years of creating!
Nadeem Shravan produce historic hits and great compositions but unfortunately severe conspiracies spread against one of the great music directors nadeem-shravan, they should work again without nadeem shravan Indian music is not more then trash.
The Fact that their music can still be listened across some places even after twenty years says everything. No doubts, A.R. rehman and R.D. burmun are great but Nadeem Shravan made their own kind of music in the era where Disco Music was in Craze. Their Musical Style However, inspired other music director of the same era E.G. anu Malik. Their Music is Refreshing and at the same time catchy.
He is the best music director ever in India. If you have doubt then search his film list in which he has composed the music. He was unbeatable from 90s to nearly 2005 & now also he is producing mind blowing compositions.
5
Yuvan Shankar Raja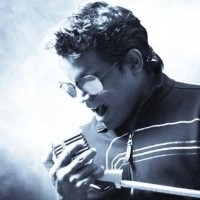 Yuvan Shankar Raja is an Indian singer-songwriter, film score and soundtrack composer, and occasional lyricist from Chennai, Tamil Nadu.
He's arguably the most versatile composer in India for last 25 years. He broke the stereotypes like that you don't need to learn music to be a successful musician in India. He broke all these barriers and made it easy for lot of youngsters who are aspiring to thrive in music industry. He's also a great singer which is a bonus.
He is one of the music directors who has done all kind of movies in Tamil cinema such as village, don, commercial, masala. He can bring you people to the movie only because of his music, such is the fan base for him. Even after some of his recent works were not able to connect with general audience, the amount of people likes him is the same. I won't say U1 will come back, his music will touch all hearts soon and you will feel the same vintage U1 soon.
Really yuvan touches my soul... His best album is "Pudupettai"... One of the Most talented music directors but he is not good in choosing good movies.. He must concentrate the story and should give the best albums... From the few years his magical soulful music missing a lot... He needs a comeback...
He deserves number 1 place. Why he is down here that he had worked less with huge projects and that films went flop and to low budget films which are not popular. He elevates so many pictures with his music. One and only music director who works through out the film. So different and awesome music, hats off
6
Himesh Reshammiya
His tunes are amazing. He is innovative. I know there are many others in the industry who holds few of the best compositions of their times, but what is best abt HR is that he never lets his stake holders go with their albums less than mediocre. He delivers what is needed. Thumbs up Himesh... You Rock.

But in recent times, I personally feel that other things have distracted him a lot. Those songs which he has sung, if were sung by other singers, they would have done wonders. Reason for saying so is that, not everyone can hear same sound again and again. There needs to be a limit. If he aligns his skills rightly, there will be a Tsunami of Music... Yeah 36 hits in 6 months is a testimony
HR is one of the longest sustaining music directors of Bollywood with a career of 18 years and still counting (and still 'hit'). He is the one who introduced actors like Om Puri, Kulbhushan Kharbanda etc in Television at his age of 16. He aired two (if not more) serials as a producer and composer and made Kumar Sanu sing his serials' title songs at that age! He is the one who introduced the concept of Remix Versions of songs in Bollywood which every music producing company still uses. He introduced Medley which is currently known as MashUp and is everywhere in Bollywood. He is the first Indian to perform at Wembley Arena, London. He is the one with the record of having produced the Highest Selling Music Album in India which nobody has been able to beat in last 10 years!
There are many good music directors in this country.. All the big names mentioned here are here because of their work only. But Himeshji is someone who has consistently given HIT music on demand.. At this age.. To achieve what he has is incredible and he truly deserves the tag of a HIT MACHINE. He is just awesome..
He is the best in current days music means according to story and actor he makes music. So some noise music also come. And some of the people don't like that. If you will compare past days movies, many are love and romantic movies. According to that music was also like that. If you will compare then himesh also made such slow and beautiful music like "Terenam", "etraz", "Pyar kya toh darna kya" and many more.
7
Rajesh Roshan
Rajesh Roshan is best music director and udit is best voice singer
He is masterpieces
Rajesh roshan was good earlier, but now his music is older and not interesting
Rakesh Rowan was the music director any body can not defeated him at music
8
Anu Malik
After NS I will give 2nd position to Anand-milind and anu malik both. If we search a composer in totally huge diversity and versatility in music, anu malik comes first. I think there will not any single genre ramained, which anu malik had not tried. He tried every single style of composing, every single style of instrument and brought totally diversity in every single song with maintaining melodies too. Unfortunately his mannerless, and sensles behaviour, in indian idol and in work field downgraded his name and fame.
He is the best and the most talented music director of Bollywood, anu Malik has prove it he is full of melody, Anu Malik is a record six-time winner from a record of 42 nominations of the best music director which includes 14-time nominee for the Filmfare Award for Best Music Director. Anu sir am your biggest fan ever. If you know what is melody and talented call, then for sure you will be a fan of anu Malik.
Finest Music Director of 1990's. Biggest Victim of Paid-Media influenced by Competitors. His work speaks for itself. Those who blindly support media have grown up dancing & humming Anu-Malik's melodious songs & peppy numbers.
Biggest copy cat of Pakistani music in the days where copyright wasn't a thing and there was no YouTube. Call this guy out man
9
Anand Milind
After NS I give 2nd position to Anand-milind and anu malik both. There is jo doubt anand milind are the first composer duo who brough some sweet, cute naughtiness, and comedy+humour with melody. They both really desevre second chance.
"He has created fabulous music of 90's era, I think they should comeback with their melodies"
"Producers and directors should give them a break in big banner."
Great composer melody song...
Best music directors
10
Rabindranath Tagore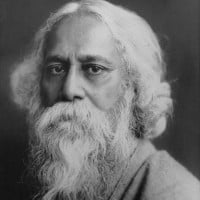 Rabindranath Tagore FRAS, also written Ravīndranātha Thākura, sobriquet Gurudev, was a Bengali polymath who reshaped Bengali literature and music, as well as Indian art with Contextual Modernism in the late 19th and early 20th centuries.
I simply reject the list where AR Rehman tops the list, and Shankar Jaikishan's names are not mentioned even, and of course the greatest legend Rabindranath Tagore trickles down to no six! Why Naushad Ali has not been taken into reckoning at all. Indeed, ARR is a great composer, but has he excelled TAGORE, SD AND SJ OR NAUSHAD? I think young people who have done the list is not rooted to the past glory of Indian popular music at all. Indeed, it is sad but true.
If there are 2 type of music composer in he world. Then one would be Rabindranath and other would be the apart for Rabindranath..
He is the legend.. Father of music. No one compose wht he have done. During his era todays composer can't even think that type of melody. We salute THE TAGORE.
He is the best poet, writer and musicians, he wrote the most beautiful love songs, his lyrics are so poetic and his tunes are so sooo beautiful, brings tears to eyes. I feel bad for people who doesn't understand Bengali, so they really can't feel the beauty of rabindra sangeet
The Contenders
11
Devi Sri Prasad
Best music director. Never copy any Tune from anyone. His tunes are always loaded with full energy and also he is a Great singer, Lyricist too.
He Doesn't have any flop album till now.
The best and most happening music director. With loads of talent he is undoubtedly god gifted. His songs are awesome, sweet, classic etc etc.
THE Devi Sri Prasad sir is a great music director. He not only compose for melody and mass songs, He compose for all types like classical, western, folk...and way of composing is unique. he is not only great musician but a kind hearted human being
He is excellent.. All Music Albums are good.. No flop music till the date. With his music, he added value addition to most of the Telugu films.. He should be there in top 10...
12
Harris Jayaraj
Harris sir are using lots of instruments such as trumpets and saxophone and etc.. "as much as others.." his music are unique.. "I feel he is a world class musician.."his light bass music gives feels like fantasy.." there are not enough words to express harris sir music.. "its out of world.."
Harris is the best composer, his music is so soothing, excellent and mind blowing. His songs have both great feel and technology
He is a great musician but underrated. His first first album Munnar will say who he is. Hear Maddy Maddy theme music.
Harris sir the tuner of music. Harris Jayaraj never fails to attract with his every fresher's. Simply we call melody King. HJ Forever.
13
Anirudh Ravichander
Anirudh Ravichander is the best Music director. His killing voice. He rock the nation with his songs not only india but also in the world. That's why he is known as the RockStar. He is the Blockbuster Hitting machine. Once anyone listen to his song, definitely that person fall in love with his music as well as to him. He conquer our hearts with his music. I'm sure he have a chance to win the Oscar. I'm a Huge Big Fan of Him.I love him the most.
Anirudh has worked really hard from the beginning of his career and it shows in all the albums and singles which he has released till now! He has a crazy fan following amongst the youth and to add on to this, he is a very humble and down to earth person!
With his two consecutive awards in SIIMA ( a south indian award ) he has captured the hearts of all tamil and malayalam youngsters. Surely to be placed in the top 10. His song was also appreciated by Skrillex ( music composer ). Has a good voice and can compose all types of music.
I'm from Hyderabad... I don't no tamil...when I listen to his songs in tamil there is a magic that every one can understand. His music awesome I have a collection of his all songs in my playlist... He would be in the top 1...only ani...just anirudh
14
Jatin Lalit
Jatin-Lalit duo are eminent for their melodious songs. No music composer has composed more melodious songs than them. They were rulers of music industry once.

They deserve much more respect as compared to other music directors in India.

Get to know more about them and their work, you would surely become their fan.
Jatin lalit, hasn't much long filmography list but they gave really amazing music in 90s which cannot be forgotten.
Please vote and place this amazingly talented composers above copy cats like Anand Milind.True disciples of Panchamda,Jatin Lalit have made some out standing contributions to Hindi film music.
The duo were best for melody song... Those melody are hard to get in modern music
15
Laxmikant Pyarelal
He composed music of all types, taste & of all edges. And on an above, they made it popular. So many movies runs successfully all over on their top charts. Not only they are topper on no of movies, no of songs composed but also topper in longest era of their music. In last 2 decades, non of MD can compete with them even after composing computerised tunes. In those days, almost 10-12 movies got released with hit parade. And today's MD finishing 3/4 movies in a year with some time only single song on their behalf. Even their background score was also rich as compared to others. Yes some selective MD's like Ilayaraja, SJ, RDB / SDB can compete with them.
Laxmikant Pyarelal deserves to be on top, they were the best among all the music directors. In my view, in terms of quality music and popular music no any other MD can stands in front of him. No.1 is always Laxmikant Pyarelal.
Music directors par excellence. No other music director has given so many hit songs in the history of Indian cinema. They ruled the film industry for almost 40 years.
Most Versatile I.e from Dosti, Milan to Karz. Their tunes even popular today and being remixed like 'hero tune' and others. They ruled the 70s and even 80s. Tunes given by them inspired international albums like Britney Spears Toxic. Best music directors.
16
Shankar-Ehsaan-Loy
This is simply not fair to see this trio at number 16 on this list. First of all, there can't be a comparison between the old and new ones because of so many factors. The older ones, like R.D. Burman, didn't have these advanced instruments, so we should make two separate lists.

If we compare the new ones, there is a strong competition between A.R. Rahman and Shankar-Ehsan-Loy. They shouldn't be left at numbers 19-21 with almost equal scores. You can't put Himesh at number 5! Don't just look at the hits, consider the quality as well!
Every musician must can be rated by number of people influenced/inspired by them. For sure these guys have been always punching above their weight for a long time.
A.R.Rahman Illaiyaraja and R.D.Burman got their deserving spots... But I dint expect these guys on this position...
Shankar Ehsaan Loy should be after ARR and Ilayaraja. No doubt on it. Quality music without copying. Evergreen.
17
Sachin Dev Burman
Most creative composer India has ever produced. He left a legacy and treasure for generations to enjoy.
His music has always been fresh, melodious and haunting.
Current western generation knows what Beatles were famous for. But current Indian generation hardly knows contribution made by early Indian composers such great SD Burman.
Most of his songs are very pleasant to ears and many dust are so sweet that you feel they are dripping Honey! An exceptional musician with innumerable all time hits.
Dr Shah.
Those who haven't rated him as the best may not have ever heard his songs or don't know what music really is..
18
Shankar Jaikishan
What! This is not the place he deserves... He should be number 1 Music director... I am born in 80's and Shankar-Jaikishan belong to late 50's, 60's and 70's. But still I can find freshness in their music. They were trend setters, introduced western Jazz to Indian Music, Music of theirs was popular world wide. Many Hollywood movies used their music. King of experimental music. What else should I tell of them. Guys. Listen to their songs first... They didn't get the recognition, they should have got... Many great music directors are fan of these two... Laxmikanth pyarelal, Nadeem Shravan... Mohd Rafi is also a great fan of these two... Please just listen to his songs. I am sure everyone would agree to what I state...
The current generation is unlucky that they do not know Shankar Jaikishan music. They were simply the best and most versatile ground breaking composers ever since their first film Barsat. They produced great songs in all genres and even beyond. They were the first Bollywood MD to produce Indian--Western fusion music with their album, Raga Jazz style, which is unique to this day. Many top name MDs followed them, eg Lakhmikant Pyarell, Usha Khanna, Kalyanji Anandji and many more. They only faded after the death of Jaikishan and their main Lyricist Shailendra. Their music is unforgettable and known interrnationally.
Definitely, it's Shankar-Jaikishan duo which must be rated as the all time great music director. Reason, they remained number 1 from 1949 (Barsaat) to1972 (Andaaz). Their music is timeless beauty. The present generation might like filthy and suggestive songs today, but the shouldn't ignore the duo of SJ as they topped the Indian film music for over two decades. To me, no doubt, SJ duo is always the best twosome when it comes to the greatest Indian music composers ever.
Nine time film fare award winners.11 time nominated for film fare. They are the best. Their fee used to be the higher than the heroes. The film used to run on their name. They are the number one in Bollywood till date. They belong the time of one take recordings not copy paste like today.
19
M. S. Viswanathan
MSV is the most versatile music director the world had ever seen. Innovations were maximum introduced by him and his songs live for ever. He had been appreciated and admired by great music directors including Maestro Ilayaraja & Naushadji. He had scored music for more than 1500 films and 80% of his songs are still alive. Unfortunately he had not reached a wider audience inspite of his unfathomable talent. He should be Number 1 for India. Unfortunately internet is not majorly utilised by people who grew up & lived with his music and he is not going to be voted here. I will try to post this in fb and see whether I could improve numbers. Having said that, people who know his music know his music and he doesn't really need this recognition. But it hurts to see him under so many other musicians!
One of the best and incomparable Music Director of the Tamil and South Indian Film Industry. We have yet to see another Music Director having such a talent. His music has kept fans spellbound with tunes that are still on the lips even after 5 decades. His compositions will never die and it is indeed a pity why he is not given his due acclaim. Whatever anyone says I will stand up for the songs composed by MSV and always rate him as the Number One Music Director!
The present Music directors are also good but I wonder if people will still sing their hit songs after 5 decades and remember them like Music Director and Mellissai Mannar MSV! My salutations to his contributions to the Indian Film Music Industry!
If M.S.Viswanthan is rated 17th below - AR Rahman and Ilayaraja and other guys - These opinions show more about the limitations of the type of people who vote for these sort of ranking, M.S.Viswanathan. If you ask ARR and Illayraja to rate the best Music directors ever, they will first rate M.S.V at the top ( not because of any humility, but because they know what the field) ; MSV is the Bradman of Indian music -- Just simply no comparison & he is well beyond all this crap.
Revolutinized Tamil film music - made music understandable and enjoyable by all levels of people with his simple melodious tunes. Gave prime importance to Tamil lyrics. His haunting melodies still are the most heard even today. Gave freedom to the Tamil people who were thrust with complicated carnatic music.
20
G. V. Prakash Kumar
Nobody can replace him when it comes to theme and background scores. His best ever I would tell is 'Aayirathil oruvan' Epic background music!
He is the most amazing music director EVER!
On best in Tamil
Best love music directer
21
Vishal-Shekhar
They are the best they have created history from om shanti om and they were won RD Burman award before Pritam.
Vishal Shekhar Are Best In The world... They can't Be Numbered... From my point they are at the Top of the list
They are such a amazing music directors.
Amazing music that touches everyone's hearts. That's why I think they should me number one. They don't deserve anything below. :-)
22
Amit Trivedi
Amit trivedi is arguably the best music composer India has at the moment... He revived Indian music with a western touch... His music is simply awesome...
Well.. @ 50 haha.. Crazy people.. He is the only composers of the very few.. rest only try to create junk catchy stuff.. which runs for a few days and then die

People still listen to DevD, Aisha, Wake up Sid..
But they have forgotten a lot of others from same era..
What? Amit Trivedi is ranked 80 as I am typing this... ARR is my favourite by light years... but I'm voting amit trivedi just so that he gets ranked where he deserves to be. Top Ten at least.
Best Music Director so far.. Listen any of his directed albums and I bet you will be delighted.
23
S. Thaman
He is number 1 copy cat music director...
Promising Music director in recent times...
Best, new music director
Best music director
24
Mani Sharma
The best Music Director according to me. I feel there is no one who can even come close to him. Yuvan Shankar Raja is someone who I see second to him. Unfortunately, he has not got the recognition that he deserves.
He is the best of best in all music directors he is so special. and his music is amazing awesome etc so the Mani Sharma is best music director...
He is the best... His music is ever green. Unfortunately the kind of recognition he deserved, he hasn't got.
He is the master in giving background score.. He has given best music for all the movies he worked..
25
Viju Shah
Viju Shah is the best. Nobody can play keyboard like him. He is really a rockstar. Gupt, Mohra, vishwatma, all are the melodies forever. No director can be like Rajiv Rai and no music director can be like viju shah. Rajiv Rai and Viju Shah, they are a team. Every one says for Viju Shah's comeback but I will not say that because the melody of 70's, 80's, and 90's cannot come back. Now, at present music has loses the melody...
Very underrated composer...his work in Tere Mere Sapne is just brilliant! I do love the compositions of many of other composers listed above...Viju Shah deserves way better ranking than Himesh Reshamiya.
There is no doubt about of this person. Because he is extraordinarily genius. Above from someone but not less than anyone.
He is the best one we ever get but due to biased industry he lost somewhere.

He is creater/developer like Rehman.
Rehman and Viju shouod be in same place.
PSearch List