Best Canucks Players 2015-2016
Canuck101 Hey there Vancouver Canucks fans! This is a list of best canucks players, be it the best player or your favorite, of the 2015-16 season. No requirements are needed, as long as they played for the Canucks this season. NOTE: Players from Utica are permitted on this list, as long as they have played in the NHL this season.
The Top Ten
1
Daniel Sedin
Leading scorer on the team, team MVP. Represented Vancouver at the all-star game at Nashville. Current All-Time most goals scored for the Canucks - Canuck101
Sedin sisters are soft
2
Henrik Sedin
50 point season, productive for the Canucks. Current All-time Most Games Played for the Canucks. - Canuck101
Why is he only number two?
overrated
3
Jannik Hansen
38 points, played most of the season on the first line. Voted unsung hero. - Canuck101
4
Bo Horvat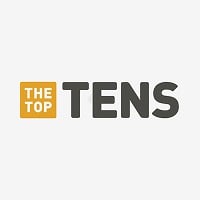 Bowie William Horvat is a Canadian ice hockey centre currently playing for the Vancouver Canucks of the National Hockey League.
He is AWESOME!
He's good but he's no franchise player
40 point season, broke out of slump after Christmas break. Great chemistry with Sven Baertschi. - Canuck101
5
Sven Baertschi
5th in scoring. Great chemistry with Horvat. - Canuck101
6
Ben Hutton
Best Defense of the year, solid rookie season. - Canuck101
7
Ryan Miller
While not being the best out of the bunch, Miller stood on his head for the entire season, and his goals against increased by a slight amount. - Canuck101
8
Alex Edler
Despite playing in a mere 52 games, Edler finished 9th in regular season points. - Canuck101
9
Jared McCann
18 point rookie season for McCann. While not being the best rookie this season, he played a good role for the Canucks. - Canuck101
10
Jacob Markstrom
This season was a big breakthrough for Markstrom. He has shown the fans that he is a relevant goaltender. Despite a 2.73 GAA, Markstrom had a good save percentage, and is expected to have a great season in 2017. - Canuck101
BAdd New Item