Cities That Need an MLB Team
1
New Orleans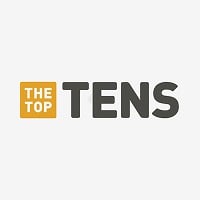 If New Orleans got a MLB team it start a good rivalry with the Atlanta Braves. Just like the Saints and Falcons
The deep south needs a team, and NOLA is perfect. The stadium can be built on that open lot along the river by the convention center and Port of New Orleans. Please... I'm about to have twin boys and would love to bring them to the ball games.
I already have a good name. The New Orleans Jazz. (I already now about the basketball team) - Smash64
New Orleans is a large city with tall skyscrapers. Despite the damage from Hurricane Katrina, it's still a great city. The culture there is marvelous and so is the food. The Saints are terrible, and no one cares about the Pelicans. New Orleans SHOULD get an MLB team.
2
Charlotte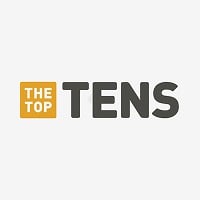 Anyone who thinks that Charlotte doesn't need a BASEBALL team are wrong. There are some big markets that still doesn't have a team and almost all should have it. Charlotte must be home to BASEBALL and NBA, Raleigh must be home to NHL and SOCCER and Columbia be home to only NFL.
If Charlotte, Nashville, and Salt Lake City should have a team so should Jacksonville, Florida. All similar sized metro areas while Jacksonville and Charlotte are growing the fastest out of these. Just put the name back to the Suns; the Jumbo Shrimp name isn't fit for the MLB.
Charlotte Queens or Hornets should be the name of this BASEBALL team for BASEBALL expansion/relocation.
Charlotte should get a team from a MLB team expansion. Drugs and steroids have tarnished the game and baseball fans are losing interest in the sport. And what better way to get new fans then having new teams with new fan bases. Charlotte is one of the many great places for baseball. With thousands of baseball fans and even more room for fans to come along, Charlotte is guaranteed to have a successful MLB franchise.
3
Nashville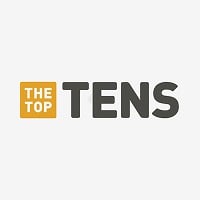 Another great, possibly perfect city for BASEBALL. Indianapolis, Las Vegas, Charlotte, Columbus, Portland, and San Antonio are another great cities for an expansion/relocation. The city populations need to upgrade for BASEBALL and downgrade for NFL, like relocating the A's, Rays, White Sox, Indians, Reds, Pirates, or Rangers to this city. Call them Nashville whatever.
Nashville really needs a team because the people in Nashville should have to go Atlanta or St. Louis for MLB games. I know who Nashville's inter league rival could be a Memphis baseball team. My opinion is a Nashville team could be in the American League and a Memphis team in the National League.
Just look at the way nashville supports the titans and the predators. Nashville loves baseball. There are already enough cardinals and braves fans to fill up two MLB stadiums. So why not?
Nashville really needs a team because people should not have to go all the way to Atlanta or St. Louis for the Cardinals or Braves. I know who Nashville's Inter League rival could be a Memphis team. The Nashville team could be in the American League and the Memphis team could be in the National League. I want this to happen.
4
Indianapolis
I live in Indiana and I hate how there is no MLB team for us. Instead of some states having more than 1 team, how about we give a team to states that don't even have 1 team!
Indiana has a lot of baceball lovers and they already have amazing minor league teams how bot give a mlb or a nhl team come on!
All cities in America and Canada with over a million people should have a baseball team, and so does Indianapolis, which is state capital and largest city in Indiana. Indianapolis can and should be able to support a baseball team.
Almost all big populated cities in America with 500 thousand plus people should have a BASEBALL team.
5
Montreal
I loved the Expos when I was growing up. It is a shame that they had to lose a team to DC BUT they will thrive if they get another one.
Expos wont be having a rivalry against anyone because jays are trash
Every city in America and Canada with over a million people needs to have a baseball team.
City population upgrade for baseball and downgrade for NFL and possibly CFL.
6
Las Vegas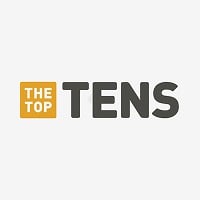 Las Vegas, officially the City of Las Vegas and often known simply as Vegas, is the 28th-most populated city in the United States, the most populated city in the state of Nevada, and the county seat of Clark County.
they could be called the las vegas chips as in poker chips or the strippers
My god are you retarded, a team in Las Vegas would be terrible. The players would go to the casinos every night, and there is already a Minor League team in Reno named the Aces.
Are you kidding me? I'm from vegas, we have a triple a team that we can't support. If we can't do that, how will we support a major league team?
If the NFL and NHL is getting one so should MLB and NBA
7
Buffalo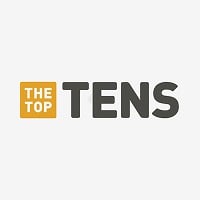 Buffalo is the second largest city in the U.S. state of New York and the largest city in Western New York.
There has to be a team in the north east other than boston as there fan base is too big. buffalo is the only other big city far up north that could support a team - andrewerdna100
Great city great fans
One of the original baseball cities. solid fanbase that leads in attendance in the minors. one of the top stadiums too.
They be living baseball in B_Low home slices. We busted the minor league record books in fact 80s, more tix so! d than most major league cities. And we drink hard core beer like we is fished my bruthas. Get me a call c love and bring back the NBA too do rizzle.
8
Portland, OR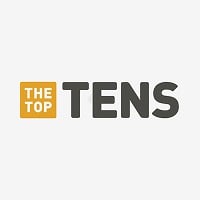 Portland is the largest city in the U.S. state of Oregon and the seat of Multnomah County. It is a major port in the Willamette Valley region of the Pacific Northwest, at the confluence of the Willamette and Columbia Rivers.
They are building a stadium called the Portland Baseball product
Most cities with over 400 thousand people in America and Canada should have a BASEBALL team. But definitely Portland should have BASEBALL, just like they have an NBA team, which is called the Trail Blazers. I was thinking of a BASEBALL team to be called the Roses, the Rangers, the Blue Jays, the Rays, or any terrible team can be relocated here.
Portland is one of the largest u.s. cities without an MLB team. Portland Hoods would be a cool name, or craters.
Portland would be a great rivalry with the Seattle Mariners. The Portland Beavers sounds good.
9
Salt Lake City
Too many people look at just the Salt Lake metro area. The truth is that the Wasatch front is really just the amalgamation of three good sized metro areas that is MUCH bigger than Denver. Not to mention that Utah boasts 5 of the top 20 fastest growing cities in the nation right now. REAL Salt Lake (Major League Soccer) is one of the best attended and successful sports franchises in the nation. It stands to reason why the Wasatch Front does not have a MLB team. It should be noted that an MLB team in Salt Lake would not have to compete with the NFL for attendance.
The people in Utah need more professional sport teams to root for. The weather is really great during the summer and there are a lot of kids who have, do, or will play baseball at some point in their lifetime.
Not many people know this but Salt Lake City is actually pretty small. Only the 125th most populated city. That's less than Des Moines, Little Rock, and Spokane to name a few. - Smash64
Big enough city to have a baseball team - andrewerdna100
10
Louisville
There's already a team in the MLB named the Athletics. They're in Oakland, dumbass
They have a triple a team the bats but how about the Louisville athletics
Haha you are funny! This city has one you donut
What do you mean louisville athletics
The Contenders
11
Vancouver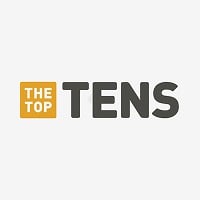 Vancouver is a coastal seaport city in western Canada, located in the Lower Mainland region of British Columbia.
Don't sell out the Vancouver population over 3 million people have to root for a team based in a province that's on the other side of the country with no chance of ever seeing them in real life we need mlb HERE
Lots of Canadian people from Vancouver would like a Vancouver team to put in and to have The vancouver canadians baseball teams play some other time. - SuperBacca
Loads of space for a new arena in the downtown core, majority of canadian MLB players are from Vancouver, matches the NHL off-season perfectly!
If there's an MLB team in Toronto, then Canada needs a team in the West of Canada, and both cities can form a rivalry in the American Conference!
12
Edmonton
It be cool if they had an mlb team, canada need more canada team, and if blue jays miss the world series and there another canada team it be cool to cheer another canada team
They really need more than just the Oilers and the Eskimos
Hurry up Mlb the jays are lonely up there
I agree they need an mlb team - trains45
13
Jacksonville
Florida doesn't need anymore teams. The fan base that doesn't even care about sports. - RobertWisdom
Jacksonville is one of the fastest growing cities in the country, lots of new wealth and income and a die hard Jaguar fanbase among the millenials. The City hosts the World's Largest Cocktail Party and would just need to add seats to the current baseball stadium. Could easily outdraw the St. Pete located Rays.
Tampa moves to Orlando and Miami moves to Jacksonville. That should fix the empty stadium problem in Florida. - Smash64
Just imagine the future two great players leading each other teams! Allen Robinson for the jaguar and let's say Bryce Harper for how about the Jacksonville sentinels!
14
Quebec City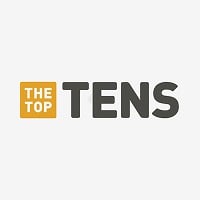 15
San Antonio
A good size market with a second one 90 minutes away. Too far from Dallas and Houston. The Spurs have always drawn well...plenty of reasons.
The reason why San Antonio needs a team is because people should not have to go to all the way to Dallas or Houston to see the Rangers or Astros play. That way the people in San Antonio that want to a game they can go to games right there in San Antonio. People don't have to worry about going to Dallas or Houston for the Astros or Rangers games.
The San Antonio team should be in the National League because the Rangers and Astros are in the American League
San Antonio I think deserves a team. Some people in San Antonio want to go to games but they probally go to the Texas Rangers or Houston Astros, If the city of San Antonio gets a team, people don't have to worry about going up to Dallas or Houston to see the Rangers or Astros play. People could go to games right there in San Antonio.
If California can have five teams then Texas can have 3
16
Albuquerque
NM needs a bone. The ball will fly out like in Denver due to the high altitude.
I went to an Isotopes game and they sold out. I think they are a great city to host baseball; wouldn't that be the only professional sport in New Mexico?
I think MLB would do very well in Albuquerque. This has always been a great baseball town, and youth baseball is blowing up here
A city that shows that they lobe baseball. could be like a Oklahoma city in the nba - andrewerdna100
17
Calgary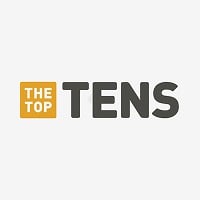 Calgary is a city in the Canadian province of Alberta. It is situated at the confluence of the Bow River and the Elbow River in the south of the province, in an area of foothills and prairie, about 80 km east of the front ranges of the Canadian Rockies.
Calgary cowboys
18
Orlando
It's a huge city that really needs more teams
Florida can't even manage to draw fans to the teams they have now. How would you think another team would be good?
Orlando ocelots. There's already a perfect name!
The Rays or Marlins should move here. - Smash64
19
Oklahoma City
Another city that could use a team - andrewerdna100
After all that has happened to that city the terrorist bombings. This city would support a team. Look how they support the Thunder in the NBA.
Yes agreed I want a mlb team here
Bricktown is the a great place for baseball!
20
Richmond, VA
Not really. If Raleigh got one southern va would have one and northern already has the Nationals
It has the Weather
21
Columbus
Like San Antonio, should have more sports teams considering its size. - Smash64
Yay columbous
22
Green Bay
There the best
23
Hartford
Yeah it would be good to have baseball team to be rivals for the redsox and a hockey team to be rivals for the bruins
I was sad to see the Hartford whalers go but look how there doing as the Carolina Hurricanes so a Hockey team and baseball team will be good to be rivals to the Bruinsand Redsox in baseball
It's a small market, but there are proven sports fans thanks to the Whalers. It could give a nice New England rivalry between Boston.
24
Austin, TX
Team should be named the Austin Bats and a stadium could be built in Cedar Park, which is about 10 minutes outside Austin (Clos r then Round Rock) and has about 70,000 people. Cedar Park also supports the Dallas Stars' and San Antonio Spur's minor league teams so a team could do well there.
The people in Austin either go to Dallas for the Rangers and Houston for the Astros. Austin is a pretty big city in my opinion. Some good teams for Austin could be the Austin 35ers, Austin Innvoaters. The stadium could get built off of I-35 or be bulit in Round Rock. So when Austin has a team people do not have to all the way to Dallas or Houston for the Rangers or Astros.
Austin isn't much of a baseball town. - Smash64
There's already a Texas Rangers. - RobertWisdom
25 Halifax
26
Lexington, KY
Lexington is growing...It's a huge sports town Uk basketball sold out every game!
27
Durham, NC
Durham has no pro-sports at all. They need a MLB Team. This is a perfect city for one. Their Innerleague rival could be Raleigh. There is a lot of open space on Interstate 85 and Interstate 40. Those open spaces would be a great place to build the Stadium. Some good team names could be the Durham 85ers,40ers. I would be really happy if this happened.
28
Dallas
Dallas has the best football team ever so why not a GOOD baseball team
Even though the Rangers ballpark is in Arlington but the new ballpark should be build in the proper city of Dallas, Arlington is a much smaller city than Dallas, if the Rangers ever again want to have a new ballpark, they need to move.
there nfl team is lit so why not have a fire baseball team
The Dallas area has a team in Arlington
29
Cedar Rapids, IA
Iowan baseball fans have so many options to travel, but they aren't exactly short drives
30 Winnipeg
31
Little Rock, AR
The people in Little Rock go to either Dallas for the Rangers or St. Louis for the Cardinals. People should not have to do that. If Little Rock gets a team the stadium can be built on Interstate 40 or Interstate 30.
Too little (pun intended) - Smash64
32 Regina
33
Tucson
The D-Backs need a rival. Tucson is bigger (population-wise) than Kansas City, Atlanta, Miami, Cleveland, Oakland, Minneapolis, Tampa, St. Louis, Pittsburgh, and Cincinnati. So clearly it's suitable for an MLB team. - Smash64
Tucson is a great baseball town
Move the oakland As there
34
Memphis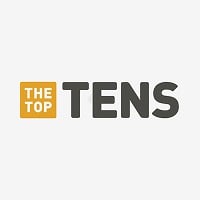 Memphis is a city located along the Mississippi River in southwestern Shelby County, Tennessee, United States.
The question is if Memphis were actually to get an MLB Team, where would a proposed stadium be located at? Downtown Memphis is not as large as other major cities. Then make a new NL Division called the NL South. Memphis should add other the Big 3 Pro-Sports besides the Memphis Grizzlies. The way Memphis supports the Grizzlies, there should be no reason why an MLB, NFL, & NHL Team shouldn't get that same type of support.
Memphis should get a team because the people in Memphis go to St. Louis for the Cardinals. If Memphis gets a team, the Innerleague rival would be Nashville. In my opinion the Memphis team should be in the National League and the Nashville team in the American League.
FOR THE LAST TIME, WHY IS THIS ON HERE TWICE?
35
Raleigh
Raleigh is actually quite a large city. Over 500,000 people live in Raleigh. Here or Charlotte would be perfect. Or perhaps a cross state rivalry between Raleigh and Charlotte like how Pennsylvania has Pittsburgh and Philadelphia or Ohio has Cleveland and Cincinnati?
Raleigh has NHL Team the Carolina Hurricanes. Raleigh needs more sports like MLB. So I think Raleigh can get good support. The Innerleague rival would be Durham. The Raleigh team would be in the American League and the Durham team would be in the National League.
36
Brooklyn
Brooklyn Unfairly lost the Dodgers in the 50's and have great sports fans
Brooklyn deserves a chance be a great baseball city again
37 Victoria
38
Omaha
They already have the stadium
Omaha is a big supporter of baseball.
39 Ottawa
40
Virginia Beach
Maybe the team should be in Norfolk because they're the city in the area that has a minor league team.
The city would make a ton of money off the beach crowd with a baseball team - andrewerdna100
Come on they neeed one in the 757
41
Sacramento
Sacramento needs to bed more known and bigger in the sports industry.
California has enough teams. - Smash64
42 Riverside, CA
43
El Paso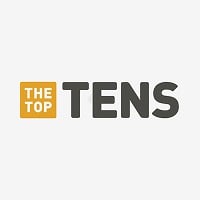 44
Birmingham
Birmingham has no MLB team. The closest team is the Atlanta Braves. So people should not have to go all the way to Atlanta all the time for MLB. The Birmingham team should be in the American League.
If Birmingham were to ever get a team, I'd put them in the American League. That way the Atlanta Braves would have an main cross-division InterLeague Rival to play against. Then they don't have to play the Blue Jays & Red Sox every two years anymore for cross-division InterLeague games anymore. I would name the team the Birmingham Chimpanzees. I'd put them in a new AL South Division.
There's a lot of baseball fans here. - Smash64
45
Jersey City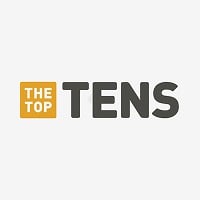 Jersey City is a city in Hudson County, New Jersey. At a population of 264,152, it is the second most populous city in the state and the seventy-seventh most populous city in the United States.
You guys have the Yankees and Mets a short drive away. - Smash64
New jersy
46
Grand Rapids
Either League, vs Tigers, White Sox or Indians. NL Brewers, Cubs or Cardinals. Nice stadium like Miller Park and it's a winner!
Grand Rapids is great city for baseball, could play at Fifth Third
OH MY GOSH! THEY COULD BE THE NL RIVAL FOR THE TIGERS SO DETROIT DOESN'T HAVE TO GO TO PITTSBURGH EVERY YEAR (although I guess it's not EVERY year...)!
47
Trenton
New Jersey has 1 big team the devil s It is not fair
48 Santa Ana
49 Albany, New York
50 Fredericton
PSearch List