Top Ten Indian Bowlers in Cricket
The Top Ten
1
Zaheer Khan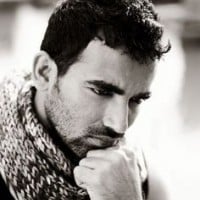 Zaheer Khan is an Indian former cricketer who played all forms of the game for the Indian national team from 2000 till 2014.
Prodigal pacer, with beautiful swing and guile. He marshalled Indian pace department for a decade after Srinath retired, as the leader of the pack. His most memorable performances came in India's successful WC Campaigns of 2003 and 2011 where he ended up as the highest wicket taker of the tournament with 18 and 21 scalps resp. Was also devastating in English Summer of 2007.
Not the best in the world. Not even one of the best in the world. But definitely best ever pace bowler to have played for India. He was always the strike bowler. Deserved a much better farewell.
Yes of course he was best indian fast bowling spearhead...unfortunately his body was much prone to injuries unlike others famous fast bowlers... I rate him one of the clever fast bowler of world
Yes, I support and he is also one of the best bowler of Delhi Daredevil and the captain. I am a child just 10 years old so, I have never seen his bowling for India.
2
Bhuvneshwar Kumar
He is one of the finest bowler in present indian team...He is The Swing king for india...He can mange The bowl to Swing with a Good swami...Overall he is a Perfect choice for indian fast bowling attack Leader...
He is the young his style of bowling is great, the he swings it is just awesome. He can swing the ball in both ways. He should really be in the top 5 bowlers in cricket history. He can even score runs. I don't have any words to say
After watching his bowling in #CT2017final I felt that he has lots of potential inside him when no one bowler did good bowling against Pakistani batsman's he was only the bowler who did not gives easily run's to pakistani team now I'm become huge fan of his bowling...
He has a lot of skill... One of the best swing bowler in world... He had taken many wicket for team India at critical situations... I will give him 10 out of 10 for his bowling... Very good bowler...
3
Anil Kumble
He is a really good spinner no doubt that he is far better than any other bowler in india he has a good economy rate and always is there for the team he can also bat. He knows which ball to bowl when and has a variety of balls
He is good in spinning the ball. He was the first Indian to take 10 wickets in test. His technique helps him to take wickets. This is what Anil Kumble is.
He is the bowler entire Indian cricket era... He can bowl effectively in any conditions, any pitch or any country. He is an Exceptional...
He should be first. He is third best bowler in the world. But if anyone saw the records he has taken most wickets for India
4
Kapil Dev
Father of Indian Pace bowling, still the greatest fast bowler and allrounder of India, despite more than 2 decades since his retirement.
He is the best pace bowler India has ever had. He could swing the ball both ways and was accurate.
No doubt he is one of the finest allrounders and captain of India who has helped Indian cricket in every way. He won the world cup at the time when Indian team was considered as underdog(jese aaj Zimbabwe he). Also his win % in odi is 53% which is very good.
Undoubtedly the best ever bowler India has had. He has some competition against Kumble, Javagal, and Zaher, but for me, he ranks the best.
5
Ravindra Jadeja
He is one of the most efficient bowlers in the world!
He is the most powerful fielder in Indian team. THALA MSD trust most matches this player... number 1 all-rounder...
A finest folder of India ever with a wonderful spin skill.
He is a Good Left arm bowler. I wished he take more wicket.
6
Harbhajan Singh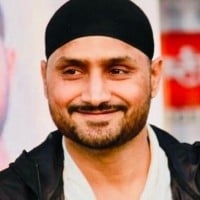 Harbhajan Singh is a Member of Parliament, Rajya Sabha and a former Indian cricketer and cricket commentator.
The perennial nemesis of Kangaroos and the best Indian office ahead of Erapalli Prasanna and Ashwin. His 30 wicket haul including a hattrick in the iconic Border Gavaskar series of 2001, has stamped his immortality in Indian as well World cricket folklore.
One of Indian best spinner. He and kumble together was the nightmare for the batsman on slow and turning pitch
One of d finest bowlers!
All time great spinner of the ball.
7
Ravichandran Ashwin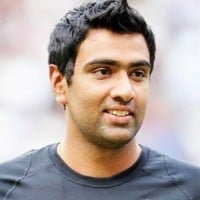 The spin and bounce he generates is incredible. He can also bowl with the new ball. He also has the carrom ball wchich outsmarts the batsman. Overall he is one of the best bowlers India has ever produced!
He is best for Dhoni. Because Dhoni knows that how he spins the ball. Because of his technique he is taking wickets in every match. Now he is also known as the king of spin. He spins the ball like Shane Warne. The carrom ball of Ashwin. He spins the ball like anything so much pressure on his fingers.
- Abhimanyu
He is a really good spinner no doubt that he is far better than any other bowler in India...
Best spinner in the world currently. Breaking records like a joke!
8
Mohammed Shami
Best bowler of India. Got 17 wickets in just 9 matches in CWC. He inspiring, motivated, hard-working, athletic, and has the best qualities of a fast bowler. Chosen twice in the World XI 2 times in row, a well-deserved achievement. India's future bowler to look up to. Best Bowler ever. Along-side Bhuvi.
He is the baller who can swing, seam up the ball, straight wrist position, good follow through, overall, unique talent.
No doubt he is the best seamer in india & really a great bowler of the world.I expect to get him recover from his unfortunate knee injury and play for india as quickly as possible
Best bowler as of now.
The only Indian fast bowler so far, with a bowling average below 25.
9
Jasprit Bumrah
He is the current number 1 odi bowler of the world.
His Yorkers are deadly and are unplayed able.
He is so young, but his bowling techniques are the one of the best.
Mumbai Indians has the profit because of jasprit bumrah.
Very unique way of bowling, that is what makes him the best bowler of India.
Jasprit Bumrah is the best bowler.
His bowl bouncer that is why it is difficult to hit in his bowl
World Class Player. World Class Bowler. Don of Indian bowling attack!
10
Umesh Yadav
He is the best fast bowler. He is RCB'S only star fast bowler and RCB 20% since he joined wins are because of him
He has greAt future if he bowls with a pace of 145kmphr and talk to coaches about line and length.
He is best swing bowler. He take most hit wicket
He is good swing bowler
The Contenders
11
Sreesanth
One of the finest fast bowler in dhoni era. Good to watch swinging ability of the ball. He deserves a come back.
Till to the date no one in the test squad can perform up to his level in outside indian soil.
BCCI shame on you! India lost a great bowler because of you! I request you to please lift the ban.
He is the very best player.
BCCI may give a chance to play and prove him again.
12
Irfan Pathan
A flawed genius, master of swing and champion all rounder, penultimate after Kapil Dev. What a shame that Dhoni robbed India of such a powerhouse multi utility talented workhorse.
He should return. He has never announced his retirement. He is very hard-working, very kind, humble, respectful and respected.
Much needed in Indian team. Irfan is a great Bowler and very good batsman too. Our team needs good blowers and he is one of them.
He is king of Swing. I love to watch your bowling,you are really admirable. Irfan Pathan Sir waiting your comeback in team india.
13
Javagal Srinath
No doubt, in today's generation, there are plenty of bowlers who are doing good, Even better than Sreenath, But during 90's, it was sreenath who lead the seam attack for India..No doubt, he was one of the finest bowler, that India has produced!
India all time greatest and pure fast bowler, who always clocked around 145-150 kmph regularly, with prodigous swing and accurracy in his peak which spanned for the whole decade of Nineties. He was brutal especially in 1996 tours of England and Proteas.
When we look over time, we tend to get biased by the recent past. But if we refresh our memory and look at the context in which he performed there is no doubt he is one of Indias best bowlers ever
He was a wicket taking bowler. Most of the times he gave a breakthrough in the early overs.
14
Ishant Sharma
Very talented and experienced.He is india's number 1 test bowler right now.He uses the angle very well and confuses the batsman.He troubled the english and australian batsmen very much in the past series versus england and australia.
No comments, why? Ishant is my idol.
He is a very gd bowler in Indian team... he is a wicket taker bowler in Indian team
He the best fast baller
15
Mohit Sharma
Kangaroo bowling style
Just amazing guy..!
16
Mahendra Singh Dhoni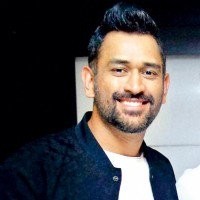 Mahendra Singh Dhoni, commonly known as MS Dhoni, is an Indian international cricketer who captained the Indian national cricket team.
By far the best captain India has ever had.
Very Matured, cool, composed, calm and always focused. Good thinker.
Best ever batsmen captain and keeper of the world cricket and india team..
You are my best player and an excellent captain and keeper.
Good but not excellent
17
Yuvraj Singh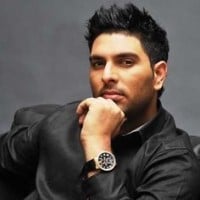 Best All-rounder & best finisher in the world 6 sixes
Man... Yuvi please come back in team
He is an all rounder
Nice than a bowler
My best cricketer
18
Ajit Agarkar
The best fast bowler India had ever. And of course very unfortunate to have people like Dravid, Kumble, Ganguly, Shrinath and V. Prasad on field to spoil his economy rate when he used to bowl...
Talented yet underrated player!
Best all rounder!
King of swing
19
Yuzvendra Chahal
He is the best bowler I have seen so far keep it up...
Chahal he is a very good bowler.
My favourite bowler, he is a great wicket taker which beat the IPL record.
My favourite baller
20
Hardik Pandya
A crappy bowler. Very expensive, always pitching it short. Idiotic. Lack of mindset. Should not be in the Indian team. He is still young and BCCI made a bad mistake of including him in big tournaments.

Shami should have replaced him throughout the world cup since he did not contribute anything with the bat, which did not make him an all-rounder... Best bowling spell: Bumrah, Nehra, Shami OR Bhuvi, Bumrah, Shami.
He is the best player and he is now form in batting and bowling..
He is the best bowler
He's really grown
21
Virat Kohli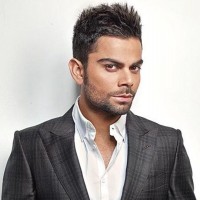 Mr. Virat kohli is the best batsman in the world and he has good features for indiea.
He is good all rounder
Big fan virat kohli
22
Amit Mishra
Great wicket taker and a great record maker.
He is a good spinner and if he get enough chance so he will do well
23
Venkatesh Prasad
Remember world cup semifinal 1996 with pak
Prasad amazing bowling..
Its Remind me pakistan Vs Indai Match, how knocked out pakisatani batsmen with his own attitude.
24
Munaf Patel
I love all bowlers
25
Ashish Nehra
He is best bowler for India. though he has not a big statical record but his ability to ball in power play and death over too which make's him Capitan favorite he is always praised for their never give up mind and hardworking
I love you nehra
PSearch List