Top 10 IPL (Indian Premier League) Batsmen of All Time
The Top Ten
1
Suresh Raina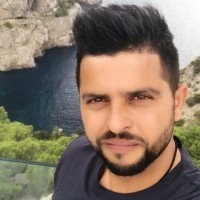 His strike rate is more than other Indian greats like virat and rohit. His strike rate is around 140 in ipl whereas virat and rohit strike rate is around 130.
He is first Indian to score century in t20is
He scored most runs in ipl
He is best no.3 batsman in ipl history
He is superb
Mr.IPL is always best... He is the back bone of CSK... 87 of 25 balls knock that innings says to whole world who is Raina... China Thala is always best human, Kind hearted, Best sportsmanship...Forever rainaism...Last but not least Inside Out legend we want your comeback in Indian team...China Thala
Raina is best player in the world when it comes to t20 but also as a odi player he is versatile he can bat on any number unlike the one like Virat and also he is the first Indian cricketer to hit century in all three formats and lastly he is humble not like Virat who has arrogance like anything.
Yes I agree! Suresh Raina is best batsman in world. After he become a best batsman in future. And iam fan of a Suresh Raina, why because sureshRaina help us a part of india, he fight for India,when India is pressure situation Raina save us to India.and he become a good finisher.I believe Suresh Raina most important the India any time any where and best fielder of india
2
Chris Gayle

He is a gaint man who can play very easily and the ball can hit by his bat goes for six. He has the record for 50 in 12 and 100 in 25 balls.He is a hero which can start playing and cannot out by bowlers he is a enemy for bowlers.
He is the real hero in ipl. And he is the enemy of all the bowlers.
He is the best batsmen of all time. He is billion times better than Sachin. Sachin I nothing near him.
He was such a huge player no body can't beat him 175* is the best &biggest score in Indian premier league..
3
Mahendra Singh Dhoni

Mahendra Singh Dhoni, commonly known as MS Dhoni, is an Indian international cricketer who captained the Indian national cricket team.
Biggest fraud in cricket. He only play for CSK and his boss Srinivasan but for nation he plays worst. For CSK he plays with strike rate of 140 but for India he plays with a pathetic strike rate of 125! Mohammad Hafeez is far better than Dhoni.
If Sachin is god then Mahendra Singh Dhoni is the person who made the dream of God come true.

The man who is no less than God. The owner of the coolest mind. Who can make helicopter to take of whenever wherever you want. The man who comes 5 down in batting but still got names in most of the amazing lists. The person who touched the lightning speed behind the stumps.

In ipl dhoni is all time best captain
All time best finisher
All time best wicketkeeper
One of best batsman
So msd is best cricketer
He is the best captain and one of the the best finisher. I love him and I am a huge fan of him. I love his six. As 2011 world cup he made a six and made India won the match. I became a huge fan please support dhoti to play
An unorthox genius having multi talent, who stands at the top of the table in catching and stumping both as a wicket keeper, stands in top 3 in ODI average score as a batsman and the 1st Indian skeeper who got India on top. - Put together all his contributions makes him the most valuable cricket not only in India but the world cricket.
4
Virat Kohli

Virat kohli is best cricketor in IPL because he scored 4 centuries in one season with 973runs in 16 matches and he also scored more than 4000 runs in IPL and hit most runs in all season of the IPL after Suresh Raina. Suresh Raina play more match than Virat kohli so I think Virat kohli is on the top RCB should win 2018 IPL Virat kohli I am very big fan of you and Ab de villiers
Number 1 batsman in the world. he loves playing cricket,loves chasing runs he also called as chase master agreesive captain. If any body ask me who is your favorite cricketer I will proudly say that kohli because he is the Indian cricket fighter who got many wins for India played as captain and also get 2019 world cup for India. jai india, jai khohli
Has the potential to beat everyone at every time, the run machine, the perfectionist, when plays shot seems like god is stepped onto earth from paradise, none other than king kohli, the one man army.
My favourite batsman is virat kohli. He is also known as virat the run machine kohli. His playing style is very classic I love his batting. He is best captian in any cricket such like odi, t20, icc trophy. He is also known as' god of cricket '. I love his batting and bowling also. He will become the most successfull captian in the future. You will also see all! Virat! virat!. Love you virat the run machine kohli!
!
5
Sachin Tendulkar

Sachin Ramesh Tendulkar is a former Indian cricketer and captain, widely regarded as one of the greatest batsmen of all time.
The greatest batsman which Indian cricket team has ever had. Nobody is there I think can break his international centuries record
We should respect him. God of cricket
Best wow superb batsman. God of cricket. Respect him
Sachin God of Cricket is 100 % correct. Cricket is religious means God is Sachin. its real. I like always his Batting style
6
Rohit Sharma

Rohit Gurunath Sharma is an Indian international cricketer who plays for Mumbai in domestic cricket and captains Mumbai Indians.
I love him very much because his style batting. He has a great talent that he is using. He is my favorite cricket player in the whole history. I love him and he deserves to be in sixth position and I hope that he can be a better player. He is a great captain of Mumbai Indians which no one cannot be like him. Well done Rohit, you have to be proud of yourself and you make me happy. Be confident and never lose.
Captain marvelous. He had batted out of position for most of his IPL career. Yet he is the top 3 highest run getters.

The mission becomes more fruitful when the pressure is on as a leader. He is in the league of the Msd as far as leadership is concerned. Can get the best out of the players at his disposal.

Very talented and very polite and professional. Acknowledges with a humble nature and great for the team members.

Naturally destructive but changed his style completely to suit the balance of the side. Didn't bother about records or no. Has 4 IPL trophies and 1 CPL and 17 MOM. Most for any player. Highest no of sixes from Indian player after dhoni.
The one and only greatest player of cricket history according to me is "ROHIT SHARMA". He hits double century as a joke without any tiredness He scored 264, 208, 209 and that 209 against Australia is mine favourite. I can tell much more but if anyone wants to know more ask srilankan cricket team because they are being hunted by Rohit for two double centuries..
Rohit pradhan is a supportor of rohit sharma and rohit sharma is most talented and most expensive captain and rohit sharma is won from mumbai indians 2017 cup and rohit sharma is a well known batsman in team india and team mumbai indians and I except rohit sharma is a break record of suresh and virat kohli in ipl 2017
7
Virender Sehwag

Virender Sehwag is an Indian cricketer whose aggressive batting has found success at the top of the batting order.
No body can better strikes than this legend called virender sehwag . & also any body can't stop him when he was batting.my most favorite batsman of world cricket .
The best entertainer in cricket history that's none other than virender sehwag
Can give nightmares and very much like chris gayle
Best batsman no selfishness no attitude
8
Michael Hussey
Mike is mike he is unstoppable he is one of the most greatest batsman, he is just spectacular!
In his prime, he is unstoppable. When he is in his bad form he's amazing
Michael hussey can beat any batsman on earth
Hussey isn't Fussey about how he scores his runs, he just does it
9
Adam Gilchrist

Adam Gilchrist is a retired international Australian batsman and wicketkeeper. He scored centuries 33 times in his career.
He is the best and has come back to show it again
Fantastically take catches beyond wickets
He is a great player
Gilly s always top
10
AB de Villiers

Abraham Benjamin de Villiers, commonly known as AB de Villiers, Mr. 360° or simply AB, is a South African cricketer.
The best player in the world Mr. 360.he will always be my favourite player. His shots are fabulous. Leave other players and vote ABD VILLIERS
I will never forget you superman
AB DE Villiers is the best Performer ever as he is good in fielding and in batting and will remain my favourite player in IPL.
Deserves to be at number one because of his consistency, innovation, entertainment value and above all, humility. I'd definitely rate him above Sachin in IPLs.
I think that aliens have invaded Earth. I am pretty sure AB is one of them. And hey, I am an Indian still I prefer ABD above Virat or Dhoni!
The Contenders
11
Gautam Gambhir

Gautam Gambhir is an Indian politician and former cricketer, who has played all formats of the game.
After sachin and shewag, he is the best opener in Indian cricket, once he gets his form, no bowler nor fielder can stop him...he is special for his boundaries...
I want to see him play again for India...
Lets all pray for him to Get into Indian team again...
Eveyone knows that is one of the best left hand batsman and also a very good captain. He also deserves to be in the Indian team. But to do because of corrupted players like MSD and VK. I think he should be in top 5 not in top 10
Captain who put kkr in the list of champions, he strongly deserve the national captainship for India...
Gambhir is a hard hitting batsmaen. He is a stylish performer. He is a good captian for kolkata knight riders. He is my best batsmen in cricket.
12
Jacques Kallis

Kallis don't be upset better than kohli
Best all-rounder in the world ever born
Legend and top clash! Performer in allrounder cricket
Best all rounder
13
Kane Williamson

All people want to see these days are sixes. But Kane Williamson takes that statement throws it in the trash. Plays "slow style" cricket and keeps the scoreboard ticking over with drives, cuts and flicks and he defends his wicket. Unlike some batsmen. He will play fast style cricket if it's needed. But he won't go for sixes unless it's there to be hit. In my opinion he's the best batsmen in the world!
Best player for sunrises hyderbad. He should be first not 18! He is playing so good in 2018. He is the best captain for SRH and number one in Ipl. Best player in ipl. Kane Williamson son of the greatest cricketer in the universe.
He is one of the best captains in IPL and is a good batter.
Your one of my favourite batsman
14
Murali Vijay
Vijay is better than kallis
Superb opener in tests
My favourite players
They all are my favorite
15
David Warner

David Andrew Warner is an Australian cricketer and the current vice-captain of the Australian cricket team.
From the last 5 seasons, David Warner has been incredible. His average
+ strike rate in the past 5 seasons has been about 195-210 which is a measure of an incredible player. What is Warner doing at 16? He should be no.2 behind Mr.IPL, suresh raina who is an IPL legend.
I'm taking it as offensive...first the pic isn't of Warner at all and the other having him so low on this list...he's been the best player in the league for the last 4 editions
David warner is the best batsman in the world he is the player who fights like one man army and should be rank 1 batsman in the world. He is my favorite batsman in the world in all format,all tourmanent.
He should be 1st
See his statistics and decide his place raina should be after him
16
Ajinkya Rahane

He is the best player in current world cricket. Time will tell you all what caliber this down to earth guy has. Superb human being too. Respect!
He is my favorite as he plays very consistent way by doing justice to the pitch he gives his best.
He have low strike rate but by his batting he helps his team and win matches
Ajinkya was best captain and responsible batsman
17
Shikhar Dhawan

Shikhar Dhawan is Best left handed batsman indian team has got after retirement of Ganguly
The Best Batsman with the best Technique
It's Shikhar Dhawan
He should be at the top 5
Nobody has a better partnership than
u and your opening partner warner
Like a Batman better than plays all the Indian player
18
Yuvraj Singh

Yuvraj is the Indian lucky boy..he gift for India 2007&2011 world cup...so he is the best In Indian all cricketer..&I loved Yuvraj singh
Yuvraj is a best warrior in cricket history...he is one of the best all-round er
Once Yuvaraj start hitting no one can stop this big boy. Awesome Yuvaraj no batsmen can ever reach his six sixes record
He is a good player

But previous ipl the worst captian Ashwin was not give chance to yuvraj
19
Andre Russell
Best finisher of ipl has the best strike rates of 180 in ipl 2015 and become the best player of kkr also become best hitter in carribean premier league. He has power which takes ball out of stadium
He should be in the top of the list. Best hitter of the ball in present cricket world.
Super striker of this situation
King of kkr
Andre Russell
Sir you are one of my favourite batsman in the 2019 ipl season
20
Matthew Hayden
He best cricketer
Kohi is also under your feet
21
Shaun Marsh
He is fastest player to score 1000 runs in ipl
He is a good player no doubt
He's way better than warner
He is the greatest player.
He plays for Australia &he is best player of kings xi punjab since first season.he is very consistent player.He is highest run getter for kxip.Marsh is one of greatest batsmen in IPL history.
22
Glenn Maxwell

Glenn James Maxwell is an Australian cricketer who plays One Day International and Twenty 20 International matches for Australia.
When he was batting he was play the ball like a 🤘 rock 🌟 star .& his bat is sharpen like basketball! & also he was favorite batsman of Australian cricket
He has been the best batsmen in IPL 2014, and he is so much down the list?! Unbelievable.
The way he hit the ball is so good to see the best I have ever seen
Glenn maxwell should be way ahead in the list
23
Brendon McCullum

I'm a die hard fan of bazmccullum. He is the most dangerous batsman according to me
He is dangerous batsmen for all bowler the
Bazz is world's best batsman for every cricket formate
He is a second dangerous in ipl
24
Steve Smith
Steve Smith is a stylish batsman
And Steve Smith batting innings is good
The most amazing batsman in the world and my favourite batsman too.
This is amazing player in all formats
Best and my favourite batsman in world
25
Saurav Ganguly
Excellent captain and an excellent player excellent all-rounder
Saurav was the best performing captain for India
My favourite hero Saurav Ganguly in all times Ganguly's sixers amazing job
Ganguly is beat captain of India team
PSearch List