Top Ten International Cricket Records Unlikely to Be Broken
Cricket is a bat-and-ball game that originated in England in the 16th century, played between two teams of eleven players with the primary aim of scoring the highest number of runs. It has always been a game of numbers, and monumental milestones have been created and broken over the years, but a few have stood and will continue to stand the test of time and will likely remain untouched forever. I hope this list ages poorly.

The Top Ten

1 Batting Average of 99.94 in Test career - Sir Donald Bradman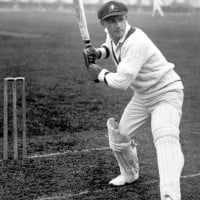 Sir Donald George Bradman often referred to as "The Don", was an Australian international cricketer, widely acknowledged as the greatest batsman of all time. Bradman's career Test batting average of 99.94 has been cited as the greatest achievement by any sportsman in any major sport.
The near-perfect average of Sir Don Bradman is one of the most revered achievements by any sportsman. An average of 99.94 defined his capacity to score approximately 99 runs in every innings of a Test match before being dismissed, which is significantly higher than the second-highest average of 61.87, taking into consideration the 30-inning qualification. In his final innings, with his Test average standing at 101.39, Bradman required four runs to reach 7,000 Test runs and maintain an average of one hundred, but he got out for a second-ball duck, slipping his numbers down to 99.94.
2
19 Wickets In a Test match - Jim Laker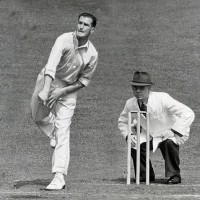 Former England off-spinner, Jim Laker, etched his name in the golden letters in the history of cricket as he ripped through the Australian side in a match at Old Trafford, Manchester, in 1956. He claimed nine wickets in the first innings and followed it up with a ten-for in the second, thus becoming the only bowler to claim an astonishing 19 wickets in a Test match at an economy rate of 1.37. The feat stands unsurmounted for 66 years running, as no bowler has come close to taking more than seventeen wickets in a first-class game, let alone in an International Test match.
3
1347 International Wickets - Muttiah Muralitharan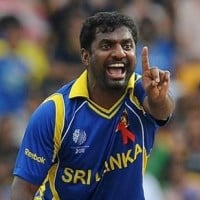 Widely regarded as the most successful and one of the greatest bowlers in the history of the sport, legendary Sri Lankan spinner Muttiah Muralitharan retired with 1347 scalps to his name – 800 in Tests, 534 in ODI, and 13 in T20I. He's far ahead on the list with 393 wickets clear of the current rival, England's James Anderson, who is 40 years old and is in the twilight of his career. It took a job of nearly two decades to close in on Muralitharan's record, while other possible contenders of his generation either retired prematurely or fell behind in the race.
4
Winning streak of 25 matches in ODI World Cups - Australia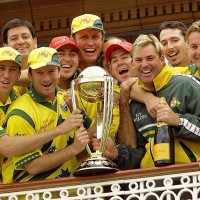 The mighty Australian team from 1999-2007 dominated the game for almost a decade, winning three World Cup tournaments (1999, 2003, and 2007) on the trot. They were undefeated in the 2003 and 2007 editions under the captaincy of Ricky Ponting. Their incredible streak of victories began after the famously tied Semi-final against South Africa in the 1999 World Cup. It ended with an abandoned game against Sri Lanka in the 2011 World Cup. The record looks even more astonishing when compared to the second-most win streak of 11.
5
51 Test Centuries - Sachin Tendulkar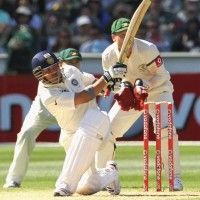 In a career spanning 24 years with centuries spread out over various cricket-playing countries in all sorts of conditions, Sachin Tendulkar has set a daunting task for other batters even to get close to his milestones. South Africa's Jacques Kallis and Australia's Ricky Ponting were in the hunt but finished their careers with 45 and 41 tons, respectively. The batters from the current Fab Four (Joe Root, Kane Williamson, Virat Kohli, and Steve Smith) are already approaching their mid-thirties, requiring 24-28 centuries more, which seems improbable considering the popularity and load of T20 cricket.
6
Completed Test match lasting 5 hours and 53 minutes - South Africa vs Australia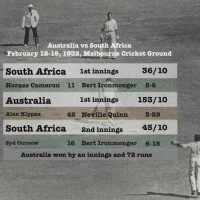 On 12th February 1932, in Melbourne, South Africa won the toss and elected to bat first in the fifth Test of the series. They were bundled out for 36 runs in their first innings in just 23.2 overs. With Australia posting 153 runs on the scoreboard in 54.3 overs, South Africa needed 117 runs to make Australia bat again in the match, but they were dismissed for 45 runs in 31.3 overs. Australia won the game by an innings and 72 runs and created the history of the quickest test match victory in 656 balls (109.2 Overs), knocking over the previous record by 16 balls. The record has remained intact for 90 years.
7
Over 11K Runs and 250 Wickets in Test and ODI career - Jacques Kallis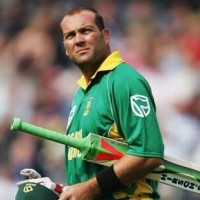 Jacques Kallis was arguably the most complete all-rounder to have graced the game. Impressive statistics and consistency heightened his stature and set the standard for others to match. Over a long career of 19 years, he amassed 25,534 runs across three formats at a healthy average and took 577 wickets, including 338 catches. No other all-rounder has come close to displaying such longevity and accumulating astounding numbers. Out of the active players, Ben Stokes of England is showing promise, but the age and fitness factor, along with the lack of games, will derail his progress.
8
Bowling figures of 10-8-3-4 in an ODI game - Phil Simmons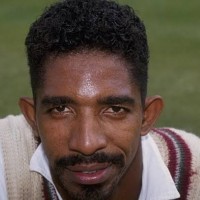 West Indies all-rounder, Phil Simmons, delivered the most economical ten-over spell at Sydney Cricket Ground against Pakistan in 1992. He bowled eight maidens and conceded just three runs at a staggering economy of 0.30 runs per over, including four crucial wickets off of the first five top-order batters. He received a man of the match for his brilliant performance. Even after twenty years, Simmons's benchmark remains unbeaten, and it would take some getting, given that the modern game rules and regulations has evolved in favour of the batters.
9
31K plus deliveries faced in Test matches - Rahul Dravid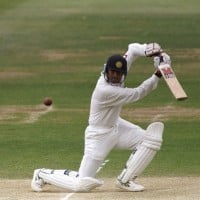 Aptly known as The Wall, Rahul Dravid has spent the most time on the crease and faced more deliveries than any other batsman in Test history. Even Sachin Tendulkar, who has played eight more years of cricket, is short by nearly 2000 deliveries. The record holds its significance for the fact that survival is the crucial aspect of Test Cricket as batting is relatively challenging with the red ball compared to limited over formats, especially when you have to bat at the most demanding position (at no. 3). With the game getting commercialised with T20 cricket and league tournaments, the record is here to stay.
10
456 runs In a Test match - Graham Gooch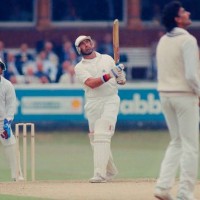 For a long time, Graham Gooch scored heavily in First-Class Cricket and was the leading Test run-scorer for England. In Lord's 1990, he made a mockery of the Indian bowling attack by smacking 333 runs in the first innings, followed by another century in the second, becoming the first of the two batsmen in 145 years of international test history to score a triple century and century in the same match. His match-defining innings were voted as the greatest-ever individual performance in a poll organised at the Home of Cricket by MCC in 2014.
BAdd New Item