Top Ten Greatest All Rounders of One Day International Cricket
This list was originally made for top ten ODI all rounders of all times. I made this list by giving equal weight to different variable of batting and bowling performance. Total 22 players were selected for this study.

Variable for batting are total runs in ODI, batting average, strike rate, highest score in ODI, no of fifties in ODI, no of centuries in ODI.

The bowling variables are total wickets in ODI, bowling average, Economy rate per over, best performance in ODI, Five wickets in ODI.

Every category had 22 ranks. Every player got his rank according to his performance. Top rank. Player got 22 points and last player got one point. top players in bowling and batting categories got 22 point. In this total bowling and batting were 44. These factors were taken to give equal benefits to past and present players. In past economy rate is low and now strike rate is better. Average can compensate total runs benefits and highest score can neutralize fifties and hundred. Best bowling can neutralize total wickets performance.

This is reason why a player of NetherLand succeeded to become the member of top ten list by playing only 33 matches.

The Top Ten

1 Shahid Afridi (Pakistan)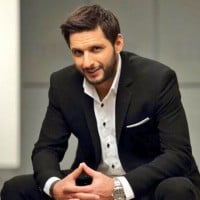 Shahid afridi is the best allrounder odi & t20 cricket has seen. He is the one who responsible the change & the big hitting of odi cricket. Today cricket is favourite game all over the world then afridi is one of the reason behind it. Cricket wouldn't be the same if afridi wasn't there.
Boom Boom Shahid afridi is on third position of top ten all rounders of ODI for all times. Surprisingly Afridi got 20 point from bowling and 13 point from batting. Afridi got 33 points out of 44 points.
One of the greatest entertainer and crowd puller off all time cricket can't find any other ball tearing player like Lala.
2
Shakib Al Hasan (Bangladesh)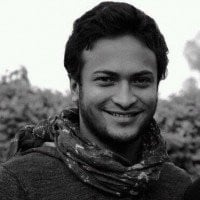 Shakib is one major trophy (world cup) way to become not only the greatest allrounder of all time but one of the greatest cricketer of all time.
I think Shakib's situation is a bit like Messy's: to secure an ulitmate place as one of the greats in history, he needs a world cup championship. Otherwise however long he sports his position as rank one, he will not be able to attain that position in the minds of sports fans beyond Bangladesh.
No doubt Shakib Al Hasan is no. 1 but he really needs a major trophy to be the greatest of all time.
Right now he is one of the greatest of all time.
3
Yuvraj Singh (India)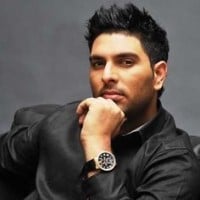 Yuvraj is the man who played a key role in winning all the major tournaments from 2000 to 2011..

I don't know why many people doesn't consider his contributions..

#Man_of_the_wprld_cups #Man_of_an_Era
#The_Legend
#YuvRaj
Great all rounder gave two world cup to India!
He is a match winner
4
Jayasuriya (Sri Lanka)
No wonder other all rounders has undebatable talent but jayasooriya is the best among them where he is the only cricketer who has achieves 10000 runs and crossed the 300 level of wicket taking! There is none other than him and apart from that he has contributed for 150 plus dissmisals! when he was 40 years old he was the fastest runner between wickets..! Is there anyone who is capable in overtaking him? No way!
Yes Jayasooriya should be the best when consider his great performances in all three departments of the game.
13000 runs,over 300 wickets and more than 100 caches
Jaysuria is on top with 38 points out of total 44 point. Inbatting jaysuriya got 22points from batting and 16 points from bowling.
5
Jacques Kallis (South Africa)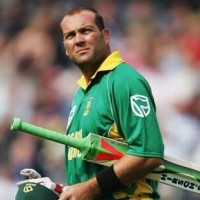 A mature personality on the ground with bat and ball. Better performance in comparison to most of the permanent batters and bowlers.
Jacques Kallis is on second spot of all times great all rounder of top ten list.
Kallis got 21 points from batting and 14 point from bowling section. Kallis got 35 points out of 44.
Best by far in my opinion.
6
Hardik Pandya (India)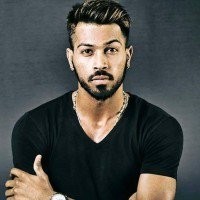 He is best all rounder
He is next finisher
7
Shane Watson (Australia)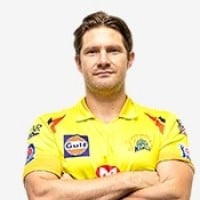 Shane Robert Watson is a former Australian international cricketer and a former captain, who played all formats of the game.
Shane Watson is on sixth place in all times top ten ODI all rounder. Shane watson got 27 point out of 44. Watson got 19 points from batting and 8 points from bowling section.
Why is he below Hardik Pandya? What an absolute joke. His batting was pure class + aggressive and he was a handy bowler
Best all rounder ever
8
Kapil Dev (India)
No other Kapil Dev could be produced by India though so many great batsman after Sunil Gavaskar helped to shine indian cricket. He is probably the most exciting cricketer in indian cricket history till now. India badly need another Kapil Dev.
Indian former Captain Kapil Dev is on position 8 in all times top ten ODI all rounder. Kapil got 25 points. Kapil and Imran got 25 points each but I Ranked Kapil before imran because kapil has won icccwc1983. Kapil has 16 point in battinga and nine point in bowling.
In a country of more than one billion people it's a long 25 years search and still going on to find his replacement..
9
Abdul Razzaq (Pakistan)
Abdul Razzaq is ranked 10th in all times top ten ODI list. Razzaq got 24 points out of 44. Abdul Razzaq has ranked 11 in two categories, he got 12 points from each section of bowling and batting.
He is great all rounder
All time best player.
10
Lance Klusener (South African)
He is the Underrated Allrounder who had finished many matches. Made high impact with the ball though. Please check his aggregates and compare him to others.
One of the best all rounder from South Africa his nocks in 1999 world cup are memorable he deserves rank under five.
Destructivd batsman and fast medium bowler. Deadly combination
The Contenders
11
Imran Khan (Pakistan)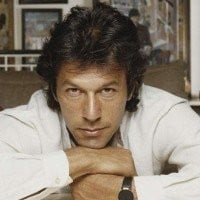 Rank1 the best. Brilliant captain. Brilliant batman. Brilliant bowler. Brilliant fielder.
Imran Khan is ranked 9 in all times top ten r ODI all rounder. Imran got 25 points out of 44. Imran Khan ranked fourth in bowling and got 19 points. In batting he got 6 points out of 22.
He is the best
12
Ravindra Jadeja (India)
At present he is best
13
Wasim Akram (Pakistan)
Legendary bowler Wasim Akram is ranked 7th in all time top ten ODI all rounder. Wasim is on top in bowling section and got 22 point in bowling department. In batting wasim has only 5 points out of 22.
14
Ryan ten Doeschate (Netherlands)
Nether Land Players Ryan Ten Doeschate is on fourth position of all times great top ten ODI all rounder of all times. Doeschate got 29 point out of 44. Does got second rank and 21 points from bowling section and 8 points and 15 ranked in batting section.
This Guy is so underrated because he is from Netherlands. Many people don't know this amazing all rounder.
15
Mohammad Hafeez (Pakistan)
My favourite all rounder
16
Sachin Tendulkar (India)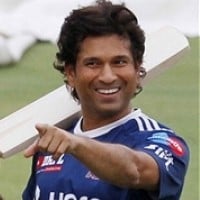 Sachin Ramesh Tendulkar is a former Indian cricketer and captain, widely regarded as one of the greatest batsmen of all time.
He is the God of cricket of all versions.
17
Shaun Pollock (South Africa)
Shaun Pollock is fifth position in all time top ten ODI rounders. He has got 28 point out of 44 points.
He got 17 point from bowling and 11 points from batting.
18
Sourav Ganguly (India)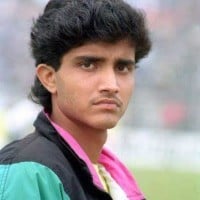 Sourav Chandidas Ganguly, affectionately known as Dada, is a former Indian cricketer and captain of the Indian national team.
Hardik Pandya is a true misfit and an overhyped name in this list. Ganguly was a better allrounder as far as the record books are concerned which never lies.
Changed the face of Indian cricket
Taught us how to win in overseas
Was elegantly beautiful batsman
19
Irfan Pathan (India)
He was awesome
20
Virat Kohli (India)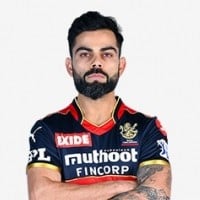 21
Mohinder Amarnath (Indian)
Best of bests
22 Chris Cairns (New Zealand)
23 Richard Hedley (New Zealand)
24 Kieron Pollard (Trinidad)
25 Tillakaratne Dilshan (Sri Lanka)
PSearch List