Top 10 Most Downloaded Apps Worldwide in 2020
The Top Ten
1
Tiktok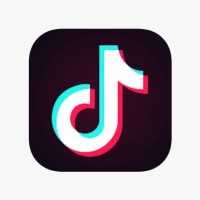 TikTok, known in China as Douyin, is a short-form video hosting service owned by Chinese company ByteDance. It hosts a variety of short-form user videos, from genres like pranks, stunts, tricks, jokes, dance, and entertainment with durations from 15 seconds to ten minutes.
Most of the new TikTok memes and trends are simply dumb. (I do like the Ohio meme though)

And don't get me started on the dangerous challenges. (Yes, there's harmless and fun challenges like the Ice Bucket Challenge)
I really feel bad for this app, It was just simply about doing dances, having fun, or just lip syncing now. Now people are just doing dangerous challenges for just some follows and attention, I still have faith that this app can get better.
Now that's just sad. What's even sadder is that this app had potential, but the userbase...
This app is handy to use but got ruined by trending stuff.
2
WhatsApp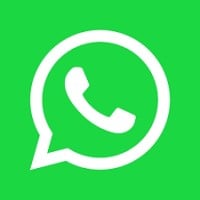 At #2 WhatsApp had 600 Million downloads worldwide but only 44.8 million in the US. It is the most downloaded app owned by Facebook in 2020 and surprisingly it has a strong international appeal WhatsApp is a free to download messenger app for smartphones. It uses the internet to send messages, images, audio or video. The service is very similar to text messaging services, however, because WhatsApp uses the internet to send messages, the cost of using WhatsApp is significantly less than texting. You can also use Whatsapp on your desktop, simply go to the Whatsapp website and download it to Mac or Windows. It is popular with teenagers because of features like group chatting, voice messages and location sharing. Not only is WhatsApp simple to use, it also offers far more features and customizations than traditional SMS messaging all for free. And if that's not enough there's even a business version called WhatsApp Business built specifically so that entrepreneurs can connect with ...more
3
Facebook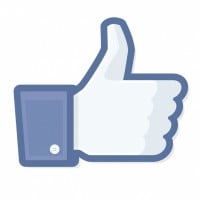 Facebook is a corporation and an online social networking service headquartered in Menlo Park, California, in the United States.
Facebook continues to do impressively well with 540 million downloads it had 53 million downloads from the US. Facebook itself has become quite the influence not just as a social media platform but they own 3 other apps besides the original Facebook app making 4 in the top 6 Facebook is a social networking website where users can post comments, share photographs, and post links to news or other interesting content on the web, chat live, and watch short-form video. Facebook began in February 2004 as a school based social network at Harvard University. It was created by Mark Zuckerberg along with Edward Saverin, both students at the college. However It wasn't until 2006 that Facebook opened to anyone 13 years or older and it took off, and rapidly replaced MySpace as the most popular social network in the world. Facebook's success can be attributed to its ability to appeal to both people and businesses and its ability to interact with sites around the web by providing a single login that ...more
Probably because Facebook is preinstalled on several devices.
4
Instagram
Instagram is a social media platform where you can share images and videos. The app is owned by Facebook and got 503 million downloads worldwide and 62 million of those being from the US and it is the 4th most downloaded mobile app of the 2010's It seems like everyone is on Instagram nowadays, from small businesses to big ones, news organizations to cultural institutions, celebrities, photographers, and musicians, and not to mention the cottage industry of influencers that have come in its wake. Instagram is like a simplified version of Facebook, with an emphasis on mobile use and visual sharing. Like other social networks, you interact with other users on Instagram by following them, being followed by them, commenting, liking, tagging, and private messaging. You can also save photos you see on Instagram. It's not hard to see how this became a popular app in our society
5
Zoom
From March 2020 to February 2021, my public school had online classes here, so I basically had online school for a year. It destroyed my learning.
At #5 we have the app everyone is familiar with, Zoom. Everyone has been on a zoom call at least once in the last year if you haven't been on there at least at one point did you even live in 2020? The app got 477 million downloads worldwide somehow almost half a billion and 81 million of those were in the US putting it in 2nd place in most downloads in the US behind TikTok. There's no question that Zoom has played a big role in both our professional and private lives during the coronavirus pandemic. Zoom is an enterprise grade large-scale video-calling service with tons of features and it has a free plan. The free plan allows you to call up to 100 participants and use many of the features, but the meeting time is limited to 40 minutes. Even with the free plan, you can record a call, mute participants, chat, share documents or your screen, make HD video calls, use a whiteboard or virtual backgrounds, send emojis, and a lot more that Google Meet lacks. Which makes it easier for ...more
The only app to successfully become popular because of a worldwide crisis.
6
Messenger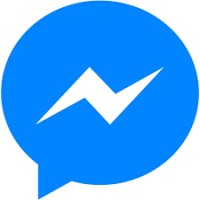 Messenger is pretty straightforward I believe the name speaks for itself it had 404 million downloads with 61 million in the US it's actually owned by Facebook itself. It can be used for instant messaging, sharing photos, videos, audio recordings and for group chats. The app, which is free to download, can be used to communicate with your friends on Facebook and with your phone contacts. It's the replacement for Facebook chat, You can connect your Facebook account to the app but you are not required to use it you can use your phone number as well Some useful features included in Messenger is the typing indicator to see when a person is typing, delivered receipts, read receipts, and a timestamp for when the message was sent, with another for when the recipient read the most recent one. You can make payments, send location, play games and set reminders all within the app which really sets it apart from some of the other apps on this list
7
Snapchat
Snapchat got 281 million downloads in 2020 with 51 million being in the US. Snapchat is a popular social media platform that allows users to send messages to each other and send pictures or "snaps" you can also have larger group chats. Snapchat also allows you to post stories which is basically a snap that everyone who has you added can see. Based on personal experience I like it in fact I would almost go as far and say that it's become my favorite way of communicating with other people
Probably the most Impractical social media that somehow got popular
Should be in the top 10 best apps.
8
Telegram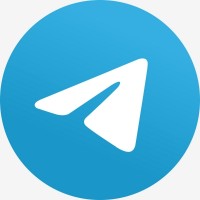 Telegram had 256 million downloads and I have surprisingly never heard of it. Basically it's a messaging app that's pretty straightforward it's basically a fast and secure messaging platform with over 500 million active users. With Telegram, you can send messages, photos, videos and files of any type as well as create groups for up to 200,000 people or channels for broadcasting to unlimited audiences. You can write to your phone contacts and find people by their usernames. You can also sync up between your devices which can be nice. It's not necessarily a social media platform at least not in my book but it seems to be a place where you can have large message groups kind of like Discord in a way.
I'm pretty surprised this app has more downloads than Netflix
Never heard of this one in my life.
9
Google Meet
Why use this when you can use Zoom, Webx, or any number of other apps?
I hate google meet lol
At number nine, Google Meet comes in with 254 million downloads. It is essentially an alternative to Zoom, which is seemingly the more popular option. They are both essentially the same thing with the primary objective being video conferencing. There are some notable differences between the two, however. Anyone with a Google account can create or join a Google Meet call. Up to 100 participants can join a call, and the free plan allows 1-hour meetings. Google Meet is ideal for quick meetings and is easily accessible. You can just go to the Google Meet website and sign in with your Google account. With one click, you can start a video call (or schedule one with Google Calendar). Share the URL with your participants, and they can join the call after they log in to their Google account. So technically, you don't even need the app. Based on personal experience, I'd say Google Meet is like Zoom, but it's better for a smaller group of people.
10
Netflix
Who doesn't like watching Netflix? It's an app that allows you to watch shows and movies. It was downloaded 223 million times with 44.7 million being from the US alone. Netflix was also one of the highest grossing apps in 2020 making a surprising $209 billion. Considering last year everyone was in quarantine for a significant amount of time it makes sense that Netflix was a go to entertainment option and it may very well be the future of movies. I hate to say it but movie theaters struggled in 2020. Now with Netflix we can easily pause movies whenever we want to take a snack break or whatever. I already made a list discussing why theaters may be a thing of the past feel free to check it out if you haven't already
Netflix is life.