Worst Electronic Music Artists
The Top Ten
1
Skrillex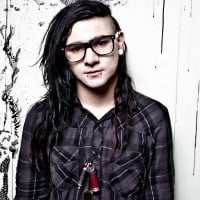 Skrillex is an American (Born in 1988, in Los Angeles, California) EDM producer who is known for popularizing dubstep. He is part of the bands Jack Ü (DJ) and From First To Last (Lead Singer). His album Recess debuted at 4 on the BB200, tying him with Zedd for the highest debut for an EDM album on ...read more.
I knew someone who'd been around 'Skrillex' (he wasn't called that at the time) when he was a punk dweeb on the Warped tour some years back. This friend stated that you DID NOT want to have an original idea around him...because he'd steal it! I buy that assessment, given that everything he does sounds like the same mess rehashed, and most anything you hear out of him can be traced back to some earlier techno source. No talent + money = success? It shouldn't.
Skrillex, he's good but he's not great. Some of his songs are overproduced and just give me a headache. With all of their "WHOP! WHOP! WHOP! BUZZZ! " around the ' place.
Hey all the haters if you hate Skrillex no problem I have a challenge open your computer download a DAW and make a song.
Annoying and weird dubstep sounds that makes me lose IQ. His music also spawned some of the worst YouTube intros ever (especially Minecraft intros).
2
The Chainsmokers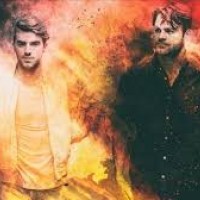 The Chainsmokers are an American DJ and production duo consisting of Alex Pall and Andrew Taggart. The EDM-pop duo achieved a breakthrough with their 2014 song "#Selfie", which was a top twenty single in several countries.
The latest songs resembles repetitive propaganda-like pop music. Apart from #SELFIE, most of the tracks have terrible drops that gives you that what feeling (justified in a collaboration with Bebe Rexha and the 2017 song Closer), and cringey love songs that only appeal to teenage girl with titles that don't even make sense (example: Who Do You Love). TL;DR, they are crappy EDM artists who went mainstream and became overrated.
They used to be one of my favorite artists. After writing "don't let me down" (one of their best songs), they starting writing mainstream garbage pop music.
At least Avicii and David Guetta are taking music seriously. All Chainsmokers do is make jokes songs.

For the record Selfie is THE WORST song on earth.
So basically you have two guys who are DJs and they Bring in other singers for songs with terrible electronics in them. That fits this description perfectly. It takes talent to become a musician. Mashing electronic beats into a song and having some singer (usually a bad singer) isn't talent. It's garbage.
3
Knife Party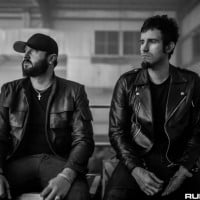 Knife Party are an Australian electronic music duo comprising Rob Swire and Gareth McGrillen, two members of the drum and bass band Pendulum.
They actually make electronic music. everything you hear on the radio is just garbage where an artist takes some girls vocals, makes a cheap buildup and a repeating pattern with the same house kick that everyone uses. I'm only 13 and I make some amature edm and I know for a fact what they do is super easy. there all the same song with different vocals and repeating "drop" (like it's actually a drop) patterns. Knife party does none of that.
Are you serious? Knife Party is pretty awesome. Their songs are pretty cool. what I think that most people don't like about them is that some of their songs are really not that appropriate. Like "Internet Friends". I guess it is ok...but it is all like "You blocked me on Facebook, and now, your gonna die". It kinda freaked me out, and now, don't block people on Facebook.
They actually took dubstep and made it cool. I don't think they are as good as Pendulum but they still are pretty awesome (in my eyes).
Well their "you blocked me on facebook, and now you're going to die" song was pretty good in fact
4
Avicii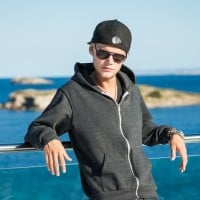 Tim Bergling (September 8, 1989 - April 20, 2018), better known by his stage name Avicii, was a Swedish electronic musician, DJ, remixer and record producer. He is best regarded for his work in Electronic Music during the 2010s in which his works have charted among the Top 40 Radio and for his influence ...read more.
You have to be kidding. Avicii NUMBER 2. Tracks like Levels, Seek Bromance, I Could Be The One and Wake Me Up are all amazing. After he released True he did start to go downhill with track like Waiting For Love but no way is he number 2 worst
Most of his songs are good, but some times he did not give credit to the singers of the song like Lay Me Down and Addicted to you... ,he thinks that the songs are good only because of him, not by singers!.. That I really don't like.
*shakes head* the more popular DJs get, the more haters there are...
Just because something sounds pop DOES NOT mean that the artist is bad.
He makes others sound like they sing acoustic music. Have you heard Hey Brother. The singer sucks.
5
Blood on the Dance Floor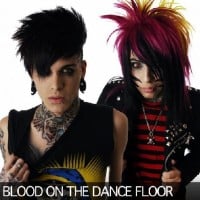 Blood on the Dance Floor was an American scene duo currently consisting of Dahvie Vanity and Fallon Vendetta that formed in 2006. Former members include Jayy von Monroe (2009-2016) and Garrett Ecstasy (2009). All of them provided vocals to the project. ...read more.
They aren't even EDM.They just use some electronica beats have some cringy "rapping" that could rival Nicki Minaj(The worst music artists ever) and have some screamo vocals here and there so they are just some crunkcore group that scene and emo kids liked but everyone else hates and not all scene or emo kids liked them.These guys have only 1 good song but some of their other songs are just awful.How Skrillex,Chainsmokers and Knife Party are above these guys is beyond me.-LitSavage
They're terrible sure, though they don't make me want puke or die. They make me wish they had better taste in music. I wouldn't mind seeing the guy that gets handsy with underage girls in prison.
I hate this group so much, they make me want to PUKE! I lost a lot of sleeps because of their music, I HATE THEM SO MUCH!
I'd rather listen to Skrillex all day long than this trash! When I first heard them, I wanted to commit suicide!
6
Calvin Harris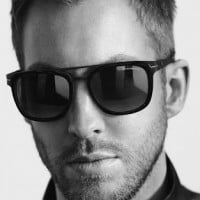 Adam Richard Wiles, known professionally as Calvin Harris, is a Scottish DJ, record producer, singer, songwriter and remixer. He is known for his hit singles like Summer, This Is What You Came For and How Deep Is Love.
This has nothing to do with anything, but I like his cat. It looks soft.
Ah, the days when he deserved to be as high as possible.
7
David Guetta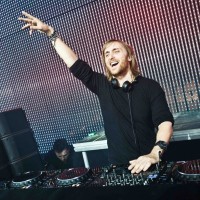 Pierre David Guetta is a French DJ, songwriter, record producer and remixer who has sold over nine million albums and thirty million singles worldwide. In 2011, Guetta was voted as the number one DJ in the DJ Mag Top 100 DJs poll.
He has a Weird Fetish, and that is Drinking Urine outta Crash Helmets. Also he likes to watch Cockroaches have Sex as well. Weirdo he is...
David Guetta, god of electronic music! How is he in this list?! He rules!
This guy should be competing with skrillex for the top rank. YOU SUCK
David guetta,god of electronic music! How is he in this list?! He rules!
8
DJ Snake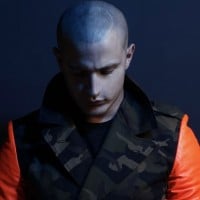 William Sami Etienne Grigahcine, known professionally as DJ Snake, is a French DJ and record producer.
9
Rick Ross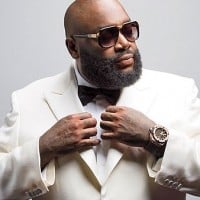 William Leonard Roberts II, better known by his stage name Rick Ross, is an American rapper and entrepreneur.
Now that his star has fallen so much that he is reduced to just being the opening act for Deadmau5 he qualifies to be on this list and is by far the worst at anything he does. Need I say more?
Guys! Rick Ross is a rapper not an electronic music artist!
By the way, he is very awesome!
Why do you assume we are all "guys"? You must are a sexist.
10
F*** Buttons
People are most likely only voting this because of the explicit name. Surf Solar is a banger, and ya'll are huge prudes.
I really don't get why they're so high.
The Contenders
11
Baauer
His next song, Temple, was a flop on the Billboard Hot Dance/Electronic Charts. Thanks America

Also, Harlem Shake was a thing.
His songs are pretty annoying...take Harlem Shake as an example
12
DJ Fresh
The whole Forza Horizon soundtrack is pure garbage.
He ain't Fresh! Enough Said...
13
Marshmello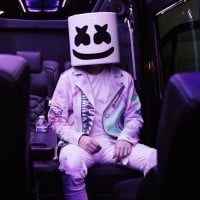 Christopher Comstock, known professionally as Marshmello, is an American electronic music producer and DJ.
Before he went for a more commercial style of music, all of his tracks were repetitive and very boring. nothing kept me interested enough for me to keep listening. As for his newer music, it is exactly what you would expect from the commercial E.D.M scene (cookie-cutter pop). But this is only my opinion of his work.
He should be ranked as the worst DJ ever. The fact that he and his music is nothing but cringe. Plain and simple.
This dude's songs are so overrated and they're not even that good to be honest!
More marketing than music and directed towards edgy 8 year olds.
14 Skream
15
Nero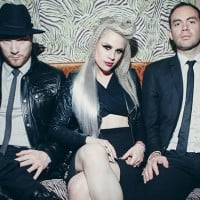 Nero are an English electronic music trio, specialising in dark vocal dubstep, electro, drum & bass and drumstep, consisting of Daniel Stephens, Joseph Ray and Alana Stephens (née Watson). They are well known for creating a wide variety of styles of dubstep and drum and bass, combining deep vocals ...read more.
One of their songs ruined Forza Horizon for me
No, they are great.
16
Borgore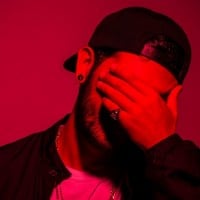 Why is Avicii at number 5 and this guy at 15? Please, Avicii has died and he actually made a lot memorable songs whereas Borgore is the poor man's version of Skrillex. Get him to number 1.
Basically sex relayed stuff mixed with the WORST drops I've ever heard. Deserves #1 and there's no way anyone should listen to him without having a seizure...ughh
He adds way to much sex affiliated stuff into his songs. Otherwise, he's really good with dubstep.

But lay down a little bit on sex in dubstep I mean it's fine but not so much of it..
17 Major Lazer
18
Owl City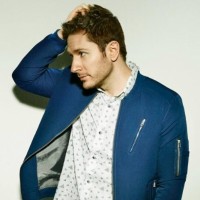 Owl City is an American Synthpop/Electronica project created in 2007 in Owatonna, Minnesota; it is the most successful of several projects by singer, songwriter and multi-instrumentalist Adam Young.
This shouldn't be on here
19 Emilie Simon
20
Peer van Mladen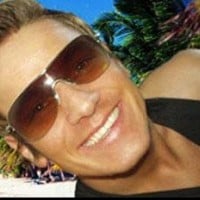 Peer van Mladen (born May 3, 1989 in Belgrade, Republic of Serbia) has more than 8 million dollars in annual revenue and one of the most influential music producers.
21
DJ Khaled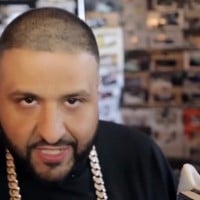 Khaled Mohamed Khaled, known professionally as DJ Khaled, is an American record producer, radio personality, DJ and record label executive.
DJ Khaled is a poser! He probably wouldn't have gotten that undeserved fame if he didn't rely on big-name artists to get him anywhere. This guy makes more in one gig than more talented and hardworking DJs make in their lifetimes. Will there be justice for this guy soon?
I don't like him. But he isn't even an electronic artist/
22
Deadmau5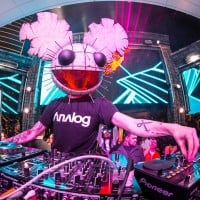 Joel Thomas Zimmerman (a.k.a. deadmau5) is a Canadian DJ producer, formerly a web developer, who produces a wide variety of electronic musical genres, such as electro and dubstep, but is best known for popularizing work in the areas of progressive house and electrohouse, along with the genres themselves. ...read more.
I am an EDM producer myself, and he has the opportunity to make great songs. When I listen to his music, I hear repeating synths, and I mean REPETITIVE MELODIES.
Needs to be number 1! He sucks! Strobe is the worst electronic song I ever heard (not biased)!
People only hating cause they don't even understand his genre. *sigh* Oh well.
If someone has lovers, he'll have haters.
I just, really don't enjoy his music. I understand how people do, I just don't...
23
Kylie Minogue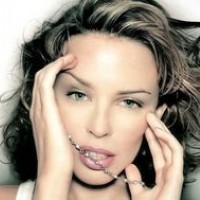 Kylie Ann Minogue is an Australian-British singer and actress. She achieved recognition starring in the Australian soap opera Neighbours, where she played tomboy mechanic Charlene Robinson.
How and why is Kylie Minogue, who has a fantastic vocal ability, on this list?
24
Young Money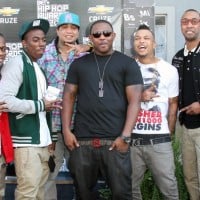 Young Money Entertainment is an American record label founded by rapper Lil Wayne. Young Money's president is Lil Wayne's lifelong friend Mack Maine. The label was a imprint of Cash Money Records and is distributed by Republic Records.
Hard to imagine anything worse than this "sound" which is really just "noise'
25
Krewella
Stupid song for all time in electro by his
PSearch List