Top 10 European Hockey Players
The greatest European ice hockey players of all-time!
The Top Ten
1
Jaromir Jagr
Best European hockey player by far. 1638 points (659 goals and 979 assists) as of 02-12-2012. He is one of a small group of hockey players to have won the Stanley Cup, Olympic Gold Medal and World Championship (Triple Gold Club). Jagr received several awards and holds several NHL records such as Most regular season points by a European born and trained player 149, Most regular season points by a player born outside of Canada 149, Most all-time regular season points by a European born and trained player 1638, Most all-time regular season goals by a European born and trained player 659, Most all-time overtime goals 15, Most consecutive 30-goal seasons 15, Most consecutive 70-or-more point seasons 16, etc.
Hands down the best to ever play, he might be 3rd next to lemieux and gretzky for greatest offensive players of all time
Simply put the best European to have ever played. Durable, a leader, goal scorer, playmaker, the list goes on.
Jaromir is good combination to ice from hole, super speed and popularity.
2
Teemu Selanne
Teemu Selanne should be first because, he is old, but still in top 20 in points. Finnish Flash is the hockey king.
Should be first because Jagr was a bum everywhere except for Pittsburgh and screwed the capitals to having to rebuild
He is still playing against the youngsters and does it really good.
Best European player by far
3
Nick Lidstrom
No knock against the top3 but nick is a true legend a norris trophy winner at age 40 unheard of
Bobby Orr is the only one in front of him.
Number one no question
Dum fat hopper he sucks
4
Peter Forsberg
The perfect all round player. When fit, there was no-one on the planet who could touch him. His size, speed and strength were all great but it was his sick stick handling skills that made him truly elite.
Great hockey player haunted by a foot injury. He is one of the few players that have won stanley cup, world championship and Olympic gold twice. He can read the game like no one else and when he played healthy he was as good as Lemieux and Gretzky.
Best player of all times. He didn't have a chance to show it for long, but when he was healthy, he dominated the NHL.
Great combination of skill and physical play, would be higher if not for injuries
5
Vladislav Tretiak
Tretiak would have dominated against any of the greatest goaltenders of that time. He owned Ken Dryden the best goalie in the 1970s and the Canadians in the 72 Summit Series. His Domination of the IIHF and Olympics was incredible. Greatest goaltender of all time.
Led the Soviets to 45 consecutive wins up until 1980 in the Olympics when USA beat them 4-3
lead to soviets through the 70s
Come on where is Henrick Lundquist. 50 shutouts and 309 wins not even 10 seasons. 920. Top goalie in 2012. One year not in playoffs. And a gold and a silver and he is the KING.
6
Dominik Hasek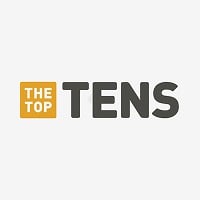 Dominik Hašek (born January 29, 1965) is a Czech former ice hockey goaltender. In his 16-season National Hockey League (NHL) career, he played for the Chicago Blackhawks, Buffalo Sabres, Detroit Red Wings and the Ottawa Senators. During his years in Buffalo, he became one of the league's finest goaltenders, ...read more.
There is no question that the Dominator is the best goalie of all time. He won 6 Vezina trophies and 2 Heart trophies. Most of which came when he played for the Buffalo Sabres, who would have been horrible without him. He also became the first European goaltender to win the Stanley Cup. There is no question Jagr is the best European to ever play in the NHL, but Hasek should be 2nd.
at his best the most dominating goalie of all-time
Big goalie hall of fame yaa he made it
7
Alexander Ovechkin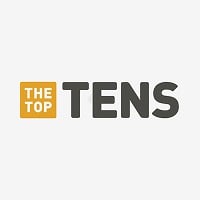 Alexander Mikhailovich "Alex" Ovechkin is a Russian professional ice hockey winger and captain of the Washington Capitals of the National Hockey League.
Ovechkin sucks and he's lazy and sits on his bum all game
This generations most exciting player
I have your stick
BEST HOCKEY PLAYER EVER
8
Jari Kurri
Gretzy's go to winger, kurri scored over 600 goals
A guy who could finish as well as being the set up man
601 goals I think.
9
Evgeni Malkin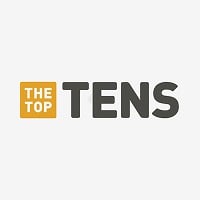 Evgeni Vladimirovich Malkin (born 31 July 1986), nicknamed "Geno", is a Russian professional ice hockey centre and alternate captain for the Pittsburgh Penguins of the National Hockey League (NHL).
Pittsburgh's second line center is better than any other team's first
10
Sergei Fedorov
Get out datsyuk rules
The Contenders
11
Valeri Kharlamov
Kharlamov was the Russian Wayne Gretzky. What he did in his Era and in his time on earth was incredible. He is the only skater to be elected into the Hockey hall of fame without playing a single game in the NHL. Like his teammate Tretiak, Kharlamov was a lost treasure in a time of greatness during the Cold War.
12
Peter Stastny
overshadowed by gretzky stastny scored the second most points of any one in the 80s
13
Mats Sundin
The only thing about leaf that was good.
Um, he made the leafs good.
Unlike federov and jagr and forsberg he had no one else...jonas hoglund enough said
14
Sergei Makarov
He belongs in the Top 5!
15
Pavel Datsyuk
Def Top 5, Jagr Stastny, Makarov rated above,he made people look silly scored 5v1 on a rush dekeing everyone defending him and nobody gives him credit about his defensive play was outstanding as well, plus everyone's puck went missing? The magic man of hockey. Top 5 for sure. Sure he wasn't goal scoring machine all the time made very high IQ plays along with one of the best stick handling. Pavel "magician" Datsyuk.


""
16 Igor Larionov
17
Sandis Ozolinsh
The best alcoholic to ever play the game
18 Jan Suchý
19
Stan Mikita
He is number 17 on the top 100 NHL players of all time,HUT card is 94,made the curved stick,and is the highest ranked european hockey player.
One of the greatest NHL players.
20
Vladimir Tarasenko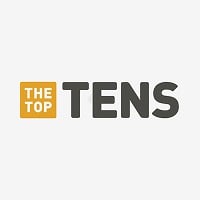 Vladimir Andreyevich Tarasenko (Russian: Влади́мир Андре́евич Тарасе́нко; born 13 December 1991) is a Russian professional ice hockey right winger currently serving as an alternate captain for the St. Louis Blues of the National Hockey League (NHL).
21 Borje Salming
22
Jarkko Ruutu
All around great guy! Silky mitts and deadly shot!
BAdd New Item