Top 10 2021 College Football Finishes
The 2021 College Football Regular Season was considered to be among the best in recent history.

The Top Ten

1 Alabama's epic 97-yard game-tying drive leads to 4 OT win over Auburn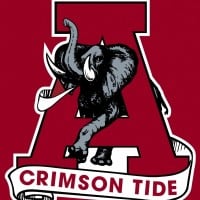 Down 10-3 against Auburn in the Iron Bowl, Alabama needed to drive 97-yards with no timeouts and under two minutes to go just to force overtime. In what might be his Heisman Trophy moment, Bryce Young would do so leading Alabama down the field to tie the score. Four overtimes later, the Crimson Tide would emerge victorious in a 24-22 thriller.
2
Baylor's Big 12 Championship goal line stand against Oklahoma State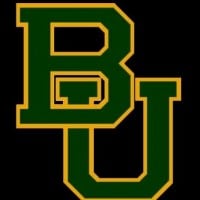 The Baylor Bears are the sports teams of Baylor University. Baylor's men's sports teams are named the Bears, and some women's teams are named the Lady Bears.
Oklahoma State was in position to not only win the Big 12 championship and possibly go to the College Football Playoff. Trailing 21-16, they were facing first and goal. Three plays later, it was fourth and goal and the Cowboys tried to run a sweep with running Dezmon Jackson. But Baylor's walk-on defensive back Jairon McVea would make the play of the game stopping Jackson just one yard short of the pylon and Baylor would complete their turnaround from 2-8 to Big XII champs in one year.
3
Kansas Jayhawks two-point conversion to beat Texas in Austin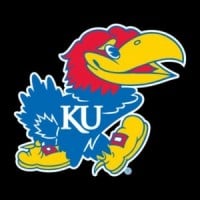 The Kansas Jayhawks, commonly referred to as KU, are the teams of the athletic department at the University of Kansas. They are currently a member of the Big 12 Conference
After dominating the contest early on in Austin, Kansas would let Texas back to tie the game at 49 apiece. Following a Longhorns touchdown in overtime, the Jayhawks responded. Instead of kicking the extra point, the Jayhawks elected to go for two and they pulled it off winning 57-56 to give Texas a crushing loss.
4
South Dakota Coyotes win on a hail mary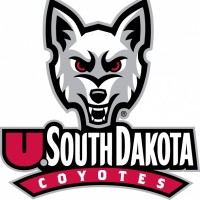 On the FBS circuit, at midfield, #4 South Dakota State led 20-17 and on 4th and 1 tried to run the clock down to zero. They threw an incomplete pass into the stands on purpose but left 1 second left. It was enough time for #19 South Dakota to try and complete a hail mary, which they did so and won 23-20.
5
LSU caps off coach Orgeron's career with game-winning drive over A&M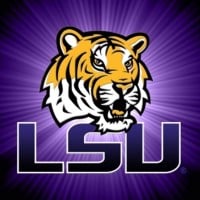 In what was Coach Ed Orgeron's last game as an LSU coach, the Tigers trailed 24-20. But after a successful fourth down completion, LSU then drove
6
Oklahoma Sooners complete Red River comeback against Texas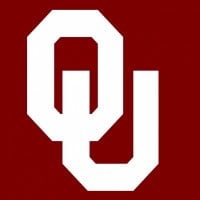 In a battle between two soon-to-be SEC programs, Oklahoma trailed Texas 38-20 at halftime as their starter Spencer Rattler struggled. Backup quarterback Caleb Williams would come in and lead the Sooners to a 48-41 lead. After Texas knotted the score at 48 with a minute to go, Sooner runningback Kennedy Brooks iced the win with a 33-yard touchdown run for a 55-48 final, marking the highest scoring Red River game ever.
7
Oklahoma St. Cowboys comeback vs. Oklahoma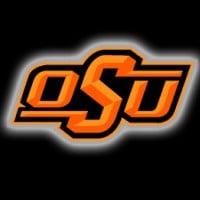 The Cowboys and Sooners were tied at 24 at the half before Oklahoma scored nine third quarter points to lead 33-24. Yet, Oklahoma State refused to go down as they would benefit from some key Sooner penalties and score two touchdowns to lead 37-33. Oklahoma did have a big 56 yard run by Caleb Williams setting them up in the red zone. However, the Cowboys would hold on and win Bedlam eliminating Oklahoma's Big 12 title hopes and sending them on their way to the SEC.
8
Texas A&M Aggies upset #1 Alabama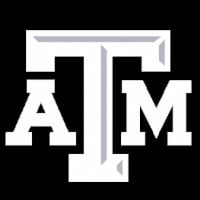 A&M and Alabama battled up to a 38-38 tie when A&M quarterback Zach Calzada got hurt while throwing the game-tying touchdown pass. When the Aggies got the ball back, Calzada returned and heroically led A&M on the final drive ending with a game-winning field goal.
9
Louisville's game-winning pick-six vs. Central Florida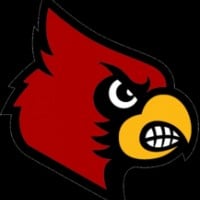 With the scored tied at 35, Louisville was driving the football when Central Florida intercepted a pass and now had a chance to win. But on the Golden Knights first play from scrimmage, they threw an interception that was returned all the way for a touchdown and a 42-35 win.
10
Houston Cougars upset SMU with kickoff return TD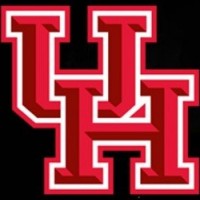 SMU was 19th in the nation and undefeated. They had just tied the game at 37 with a field goal. But, on the ensuing kickoff, Houston's Marcus Jones returned the ball 100 yards for the game-winning touchdown. That would end SMU's run for a undefeated year and spark the Courgars to the AAC Championship game.
BAdd New Item