Top 10 NFL Players Who Should Be in the Pro Football Hall of Fame
While a lot of Hall of Fame players get voted in fairly quickly, there are some that have been waiting for the call for a while. These are the players that should be in the Hall of Fame already, even though they aren't. Here, we are looking at the top ten NFL players that should be in the Pro Football Hall of Fame.

The Top Ten

1 Zach Thomas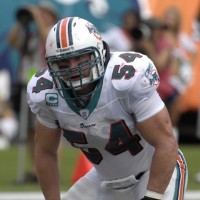 It's amazing how he's not already in the Hall of Fame. The Dolphins linebacker was a seven time Pro Bowler and seven time all-pro, plus a member of the 2000s all-decade team. I'm not entirely sure how he's been snubbed for so long, but he should get in eventually.
2
Jim Marshall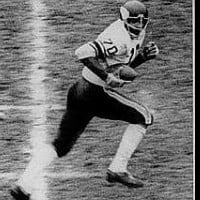 Marshall is probably most known for running a fumble the wrong way for a safety, but besides that play, Marshall was an elite and key member of the early Vikings defense. He played for almost 20 years and is an all time great for the Vikings.
3
Ken Anderson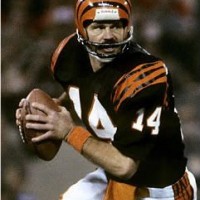 Like so many have pointed out, it's weird he hasn't been inducted yet. Anderson was an NFL MVP, led the Bengals to their only Super Bowl appearance, and led the NFL in passer rating four times. There's no reason that Anderson should be out of the Hall of Fame.
4
Tony Boselli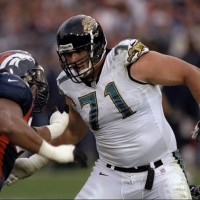 My philosophy is that if Terrell Davis is in the Hall of Fame, then Boselli should be too. He only played the second half of the 1990s, and yet he made their all-decade team. He is the greatest player in Jaguars history, and was a top tier left tackle for a short time. His lack of seasons shouldn't stop him from making it.
5
Cliff Branch
Branch is one of the NFL's greatest deep threats ever. Branch ended his career with four Pro Bowls, three all-pros, and three Super Bowl rings. It's a shame he hasn't made it in yet, because the Raiders wouldn't have been as successful without him.
6
Torry Holt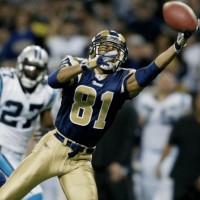 Isaac Bruce had to wait for the Hall of Fame, so it's no surprise Holt has had to as well. He is a Rams legend who was a seven time Pro Bowler, with 13,382 yards and 74 touchdowns. And that was with playing second fiddle to Bruce most of the time. He should make it in soon.
7
Leroy Butler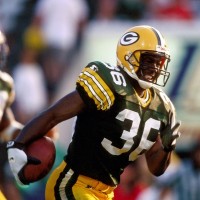 In my opinion, it's a crime that Steve Atwater made it in before Butler. He played for some great Packers teams, and was a four time Pro Bowler and all-pro. He is also the only member of the first team 1990s all-decade team not in the Hall of Fame. Both Atwater and John Lynch are in now, so there's no excuse for Butler not to be.
8
Reggie Wayne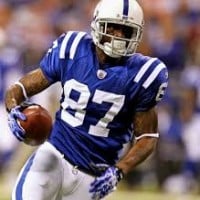 Reginald Wayne is a former American football wide receiver who spent his entire 14-year career with the Indianapolis Colts.
If Torry Holt deserves the Hall of Fame, then Wayne does too. He was also the second receiver to Marvin Harrison for a while, like Holt was to Isaac Bruce. He has 14,435 yards and 82 touchdowns to his name. He hasn't been eligible for long, but I would have expected him to be in by now.
9
Ronde Barber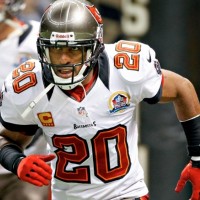 For how good Barber was, it was a surprise to me to find out he hasn't been inducted yet. Barber was a key member of the legendary 2002 Buccaneers defense, and had such a long consecutive start streak for a defensive back. He was a five time Pro Bowler and all-pro, and a member of the 2000s all-decade team. I figure he'll make it in eventually.
10
Chuck Howley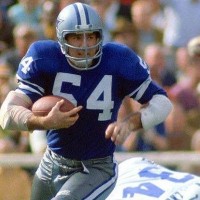 Howley was overshadowed playing in the era of linebackers like Dick Butkus and Ray Nitschke, but he deserves his spot in Canton. He was a key member of the Cowboys and their first Super Bowl winning team, and was even the Super Bowl MVP of a game his team didn't even win. It speaks for his dominance. He should get in.
The Contenders
11 Chuck Foreman
BAdd New Item