Funniest Disney Characters From Animated Movies
The Contenders: Page 2
21
Donald Duck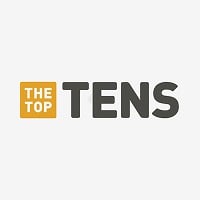 Donald Duck is a cartoon character created in 1934 at Walt Disney Productions. Donald is an anthropomorphic white duck with a yellow-orange bill, legs, and feet. He typically wears a sailor shirt and cap with a bow tie.
Oh come on! You know he has the funniest and best cartoons of all time. He's that one character who's plans always fail and it's so funny. That's why he's one of my favorite Disney characters of all time. It wouldn't be the same way without him
Are you serious? Donald Duck is one of the funniest characters of all time. He needs to be top 3. How is Mickey Mouse higher than Donald? He is way funnier than Mickey Mouse.
#39? Are you kidding me? Donald has the best cartoons of anyone. They were always my favorite. He always fails and it's hilarious when he does and gets mad. He deserves top 10 - Randomator
Donald duck was my favorite disney character all time
22
Timon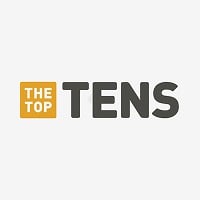 He's smart and knows how to be sarcastic. Awesome!
What do you want me to do, dress in drag and do the hula?
That's a ton of energy for one little meerkat.
Lu'au!
If you're hungry for a hunk of fat and juicy meat
Eat my buddy Pumbaa here because he is a treat

Come on down and dine
On this tasty swine
All you have to do is get in line

Aaaare you achin'
(Yup, yup, yup)
For some bacon?
(Yup, yup, yup)
He's a big pig
(Yup, yup)
You could be a big pig too.

Hoy!

AAHAHAAHAHA



Read more: LION KING - Timone Hula Lyrics | MetroLyrics
V 3 Comments
23
Vanellope von Schweetz
Come on! She made fun of Call of Duty! What's not funny about her?
I posted the cute funny weird and vanellope von schweetz
I was just talking about her. to prove it, go up to wreck it ralph
Yeah, she's super funny.
favorite moment- VANELLOPE- "Why're your hands so freakishly big? "
RALPH- "I DUNNO, why are YOU so freakishly annoying? "
=D
V 6 Comments
24
King Louie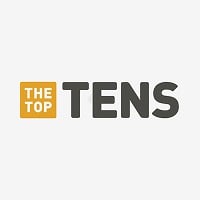 King Louie is a fictional character introduced in Walt Disney's 1967 animated musical film, The Jungle Book.
He was funny right now
Favorite charecter from the jungle book
25
Goofy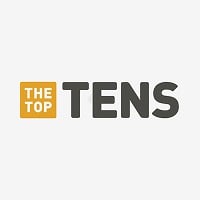 Goofy is a funny-animal cartoon character created in 1932 at Walt Disney Productions. Goofy is a tall, anthropomorphic black dog with a Southern drawl, and typically wears a turtle neck and vest, with pants, shoes, white gloves, and a tall hat originally designed as a rumpled fedora . Goofy is a close ...read more.
Um why is Goofy here? He needs to be in the top 3. Seriously he is the definition of funny. He is not smart and weird and he's so funny. He's a classic Half of these characters don't deserve to be higher because they don't have a sense of humor or are just idiotic or just stupidly funny
When I watched a mickey Christmas, I was convinced that goofy had magical powers. I mean, he fell off the roof on his face!
Goofy is the definition of funny. He's funny by design. Top 10 please - Randomator
In Saludos, Amigos, Goofy made me die & resurrect. Goofy has to be the most consistently funny Disney character ever. He could totally hold his own against any of the Looney Tunes/Merrie Melodies characters. He should have gotten a bigger role in Who Framed Roger Rabbit?.
V 2 Comments
26
The Duke of Weselton
The funniest Disney character ever! - trsryryryry
"And arendelle won't be having anything to do with Weaseltown." "Weselton! "
V 3 Comments
27
Iago
This is the bird from Aladdin. Voiced by Gilbert Gottfried, who couldn't be more perfect for the role. He was Jafar's assistant in all of his schemes. The poor bird's always getting hurt, because the animators' motto when it came to Aladdin was "when in doubt, hurt the bird." He's often overshadowed by the Genie (understandable, I mean, it's Robin Williams for crying out loud), but he's still a very funny character.
Not liking iago is crime! He is so funny! "Well that's attractive" he is so funny
He's so hilarious like Jafar he is full of puns the funny thing is that when he tells Jafar what if he was the chump husband Jafar says what? Like he's so hilarious
Iago was my favorite Disney sidekick better and I sing his song was I am look out for me I love that song
V 4 Comments
28
Kristoff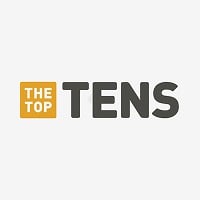 Kristoff Bjorgman is a fictional character who appears in Walt Disney Animation Studios' 53rd animated feature Frozen.
I love kristoff from frozen and he was funny and handsome and cute and my favorite Disney prince better
29
Mr. Potato Head
I like him like he says do we have to hold hands, hey look I'm Picasso, and humour dumpty was pushed by woody. -
All hail potato head! - sladetilldoomsday
"I'm a married spud, I'm a married spud.." - Anton110
Mr. Potato Head: I say we stack ourselves up, push the intercom and pretend we're delivering a pizza.
Hamm: How about a ham sandwich? With fries and a hotdog?
Rex: What about me?
Hamm: Ah, you can be the toy that comes with the meal. - brewfan27
31
Crush
Not only is great in the movie, but have you BEEN to Disneyland!?
V 1 Comment
32
Edgar the Butler
Cause his name is Edgar
33 Louis (The Princess and the Frog)
34
Pascal
How is he lower than Elsa, Pascal is extremely funny.
36 Flash
37
Flynn Rider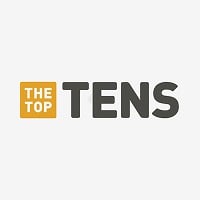 Flynn Rider is a fictional character who appears in Walt Disney Animation Studios' 50th animated feature film Tangled, and its short film Tangled Ever After.
NUMBER 68? He's hilarious! He's the only Disney character who doesn't choose to sing, and when he's forced to he sings about wanting to live on a private island with a ton of money! PLUS a billion more... How can he not be in the top 20 AT LEAST
He's the only Disney character who is confused why everyone's singing
He is one of the most funniest Disney characters ever
He's amazing and deserves first place!
V 5 Comments
38
Prince Hans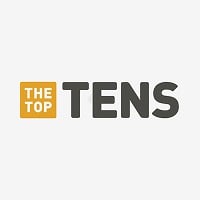 Seriously? Hans ain't that funny.
He's an original jerkface prince villain. That's likeable though his reason is incredibly stupid.
39
Tigger
I was going to get on to this person for putting a character that was on here already, BUT a quick type into the search thingamajig down at the bottom showed me that he WASN'T on here yet.

Not only is that shocking, but it is also disappointing, as his antics with Rabbit have always made me laugh.
40
Queen Elsa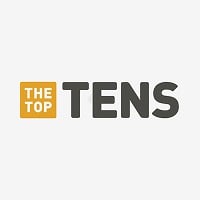 Queen Elsa of Arendelle is a fictional character who appears in Walt Disney Animation Studios' 53rd animated film Frozen.
There are also still a lot of any other likable things about her too besides other than only just her ice magic powers, looks and even her queen status, aren't there? She was a character written to be misunderstood. The script writers and producers certainly succeeded. I don't care if someone can manipulate snow and ice, I've seen several people do it in fiction, *scoff* I really don't get why people make such a BIG DEAL about Queen Elsa! However, I still think Disney should've tried harder to do a movie about 'The Snow Queen.' My biggest main complaint about Frozen is that Elsa the Snow Princess/Queen didn't/doesn't always get to use her ice magic powers all the time enough at all. The "Let It Go" sequence was the highlight for me. I still always wanted to see Elsa do something, anything and everything much more spectacular than ever all the time in canon, but she never did at all and it's all thanks to all of those cruel, unfair, lazy creators of Frozen who got away with ...more
What is Elsa doing on this list even if she is # 83. ELSA HAS NO SENSE OF HUMOR?
What the heck she isn't funny she is serious, no nonsense, and a total jerk
Fangirl alert. Fangirl alert.
V 9 Comments
PSearch List
Recommended Lists
Related Lists

Best Disney Animated Movies With Female Lead Characters

Best Animated Female Characters from Disney Movies & Pixar

Top 10 Funniest Disney Animated Movies (No Pixar)

Top 10 Funniest Characters from Animated Movies

Best Disney Animated Movies
List StatsUpdated 17 Oct 2017
1,000 votes
166 listings
6 years, 124 days old

Top Remixes (24)

1. Goofy
2. Genie
3. Donald Duck

Randomator

1. Kronk
2. Genie
3. Br'er Fox

SplashMoun10

1. Dug
2. Dory
3. Baymax

Victoryboy
View All 24
Posts
Error Reporting
See a factual error in these listings? Report it
here
.