Top 10 Worst Mental Illnesses
The Top Ten
1
Schizophrenia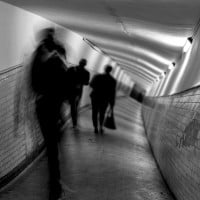 There are voices and thoughts. They won't stop coming inside your head, no matter how hard you try. When I say quiet, they will talk again. My mom and other people repeatedly calling my name is the scariest. Even when you're silent, it's so noisy in your head like it's just going to explode. Then there goes shadow people peeping in the windows. I always had to close the windows and bring the curtains down so that they won't see me. I would avoid looking at the mirror sometimes because people coming from the other world might see me. I can't remember things properly. Like, what dress did I wear yesterday or earlier. I even experienced one time, when someone suddenly asked my name, I totally forgot. I paused to myself and had to look at the ID I was wearing to remember. Sometimes, I forget my birthday and age. I would prefer not to go outside much because I worry that intruders would go inside the house. I can't sleep because I can hear sounds that someone's trying to break down our ...more
I might have schizophrenia (not totally sure) and it sucks I have constant hallucination and delusions. I hear bombs guns screaming mumbling sometimes talking. I see little images that are not there, large light flashes, people chasing me, menacing shadows, people staring at me. I know that people are plotting against me, that I am being spied on, my thoughts are probably being broadcasted on radios, I am afraid to go on computers sometimes (obviously sometimes I can otherwise I wouldn't be here) because I think there might be built in guns. I'm 13. Not to mention, my speech is horrible, people usually understand me never and it's just really hard I can't show to sympathy even emotions I don't even have them it's bad I can't stand it I just want it to go away. I have been delusional since I was 6.
I have this and I only fear because nobody understands me. My parents are always angry to me because I am asocial. I stay up late. I isolate myself from people. I don't want to be seen. I don't listen to my parents. I can't concentrate in school... They really don't care that I have schizophrenia. They believe that I am lazy and need to be normal. But I can't fight schizophrenia. It is almost impossible to struggle with it. It ask so much energy than normal. I can't hold more than 3-4 days. It is even hard to take the first step. I can't cure myself although it is possible because it is a MENTAL illness. My life is very hard. I am hopeless about my future and I am afraid to become homeless if I go like this. I will still stay strong. My life is just very hard than I expected.
I've been a paranoid schizophrenic since I was 19 years old, so for 7 years so far. I'm extremely paranoid, self-isolated, and I'm delusional and have hallucinations. I've heard voices when I'm under a lot of stress but most of my hallucinations are tactile. At work, I can feel bugs crawling on my skin and in my hair, and I feel worms in my eyes. I have a 4-person dialogue going on in my head incessantly any time I'm not at home. They're silent voices that I communicate with telepathically. One that asks questions, one that answers them, one that explains the questions and answers, and one that tells me that people are watching me and talking about me. So far, I've wanted to cut off my fingers, chew off my arm, and I've gone missing for 2 days, and I've also tried to sever my spinal cord with a gun.
2
Obsessive-Compulsive Disorder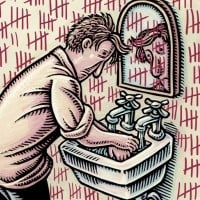 I'm a very mentally unstable person who's had various illnesses over the years, yet nothing compares to OCD. I feel dirty all the time, thus I'm constantly washing my hands and using hand sanitizer, cleaning and resetting my phone and laptop. People around me think it's funny and they touch my stuff on purpose to see my reaction; I usually just laugh with them, but it actually gives me lots of anxiety. At school, I rewrite my notes if I don't like how I did something and avoid certain letters (f, j, k, r, s, t, v, w, x, z) and numbers (3, 4, 8) when I can because I think they're asymmetrical and make everything else look ugly. Sometimes, I shower twice because the first time hadn't felt right. I don't have social media because I delete my accounts when they feel "too used". My OCD is all about a feeling of dirtinesses that other people don't experience. I hate it.
I have had OCD for 12 years now and its gradually got worst threw the years it started with irrational thoughts like I would get pregnant, possessed or my body and face would turn ugly, by the way I'm male and 24 years old. My compulsions involve flicking my fingers 4 times at the right time, kicking my feet and holding my breath to destroy anything that turns me manic but this happens everyday and every minute until I sleep and that's not even all of my compulsions. Dew to these problems I have had no girlfriend and no true friend. I am in so much agony with these, but I'm still happy because I am alive and healthy (physically). I have had no treatment or medication just suffered in silence but if you are reading this and you want help please ask someone.
I'm honestly surprised this is in second place, considering its inaccurate reputation. Even though it's a devastating disorder, I would have expected it to be lower on the list than second place, since people seem to confuse it with simple organization.

It's worse than people think. Being driven to do something pointless over and over again, either quite uncontrollably or faced with the other option of awful anxiety. Obsessing over minor, unimportant issues like crazy, getting panic attacks over minor inconveniences and never being able to take your mind off anything. Thoughts that just come up so often to say "Hey, we know you don't want to think about this." It's like repeatedly being possessed by a demon or something.

With that said, it's still too high up on the list, though - it's really bad, sure, but I highly doubt people with BPD, Multiple Personality Disorder, or eating disorders are better off as this list would suggest. But that's not OCD being better, it's ...more
Like one person said before, I have the symmetrical type OCD. Every single thing I do has to be even. Every morning I count how many swipes of deodorant I put on each arm, I freak out if I have to sit on the outside of people, it has to be even on both sides. If I chew gum I will literally have to to every single tooth back and forth back and forth like 40 times until it feels even enough, if someone high fives me they have to Higgins both hands or if they touch my body at all they have to touch the same exact spot on the opposite side and it can't be somebody else because I can feel the difference in temperature. It even happens with things that harm me such as someone hitting me or me hgetting hurt, if dope one punches me as hard as the possibly can, they have not lunch the other side too. In school I have to redo and redo and redo projects due to things not bright evenly spaced. I don't want to do any of this, I HAVE to do all of it.
3
Borderline Personality Disorder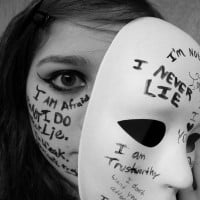 Having bpd is really a rollercoaster. I go from feeling nothing to sudden outbursts of anger and resentment. I genuinely hate myself for the way I think and react to situations. I get moody and insult others, abuse them then beg them not to leave. Driving others away is the last thing I want to do but I seem to be best at doing so. I get paranoid and jealous, impulsive and make decisions which inevitably leave me feeling worthless and ashamed of who I am. When I'm having an episode I'm very aware that I'm probably going to say/do something I'll regret, and the worst part is that I have to just sit back and watch myself destroy everything. I feel like I have absolutely no control over myself and it sickens me how I act sometimes.
Borderline is absolutely horrific to live with. 10% of Borderlines commit suicide, and around 75% have attempted to commit suicide. Every moment you live is extremely intense. The fear of being alone and losing anyone takes over the mind. You are constantly juggling your overpowering emotions. When Borderline's fall into a breakdown, their actions can become dangerous to themselves, and anyone around them. Borderline Personality Disorder is like a package of mental illnesses and other health issues such as; eating disorders, depression, anxiety, schizophrenia, psychosis, neurological issues (minor short term memory loss).
"Product of years of my brother raping me, being abandoned constantly by friends and being abused by my parents. Coupled with my ADD and hypersensitivity, I am both the most caring and unmanageable person you can imagine. I lash out, get frustrated, can't tell between lies and truth, have constant paranoia, constantly blame myself and others at the same time... I can barely handle remedial tasks and I fixate on people so quickly it scares everyone away. I wish I was dead almost periodically every day and I have to age regress to keep from cutting. People look up to me, but I know they're all really looking down."
BPD is such a terrible, terrible thing. I am horrified at myself for the way I act toward myself and the way I treat others. I had a lot of cases in my childhood of being left behind by my parents and abandoned by my friends and they were some of my worst memories. It's such a strange disorder because I can't trust myself or anyone else. It's almost like my entire persona changes day by day or week by week. I have such powerful and explosive emotions that I slip into erratic, psychotic, and sometimes catatonic states. In some extreme cases, I've even dissociated and nearly got myself killed. All I want is to be loved and understood, but that's impossible when you can't love or understand yourself. I subconsciously pick friends that are emotionally fragile so I can get in their heads more easily and keep them close, then my impulsiveness can cause me to abuse them. I always present myself to be kind, talented, understanding, and respectable, so people are drawn to me, but I fear that ...more
4
Bipolar Disorder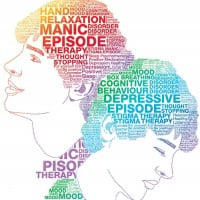 I have Bipolar with psychosis and severe anxiety and I admit most of my time with this diagnosis I was embarrassed about it but not because of Bipolar itself, because people think it just means you're moody. COULDN'T BE MORE WRONG. Bipolar has the highest suicide rate above all other mental illnesses by a lot including borderline, depression and Schizophrenia. Bipolar feels like your brain is the rope in a Tug-Of-War match between Extreme mania and crippling depression. My first psychotic episode I saw demons and was convinced they were trying to kill me. It screwed up so much I had going for me, good grades, friends, and happiness. I spent all my hard earned money on useless junk, did weird things things that made me lose friends, I had violent urges (I didn't act on), hearing voices, not sleeping for days, seeing demons and alternative realities. My family "didn't believe" in mental illness and disowned me. I was homeless and bipolar I tried to kill myself then. Luckily I got help ...more
I'm a 21 year old college student (female) who suffers from bipolar disorder. I'm not ashamed to admit that I have this mental illness, but sometimes, it gets in the way of my relationships. I puts a lot of stress on my boyfriend and I, but things have been getting better as I continue to get my medications adjusted, and I feel that I am getting closer and closer to having them at just the right dosage. Besides being stressful on my relationships, it affects the way I feel about myself (e.g. I feel like less of a person sometimes because I have a mental illness). Sometimes I really wish I didn't need a handful of medications just to be able to function like a "normal" human being. That's probably the hardest part. Without these medications, I am not me. I wish I could be me without them, but it's just not possible. I overcome whatever obstacles are put in front of me because of my bipolar disorder, but each day is still a struggle.
I'm a 16 years old teen who had bipolar disorder and it's like living in hell. I can't control my actions/words/anything. I've lost sleep and I can't focus well I failed my year. I went to a doctor and she told me I have this mental disorder and since then people either made fun of me or pity me and I'm so sick of the same thing over and over again. Some people say they have it for fun but believe me if you don't then you're living in paradise. Mental disorders ain't fun and they're not something to joke about. Live happily if you're healthy and if not then I'm sorry that you have to go through this, you deserve happiness. Everyone does.
People always try to judge me for having bipolar disorder. It's not like I can choose to have it, all through primary and secondary school I was bullied for being "depressed" or "mental"
Also, my family haven't exactly been what I call supportive. Its like having extreme mood swings. But I don't know how to stop being bombarded with either livid hatred or exceptional joy. Along with his exams and all the stress of a new school, people like me have been overlooked and-quite frankly - suicide has felt like the only thing left to do, but then I remembered all the nice memories I do have that helped ne through everything.
5
Depression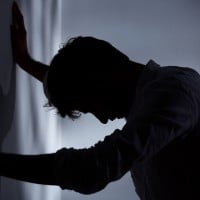 Depression is an overwhelming nothingness and apathy that envelops the victim and forces rapid deterioration from the inside out. Depression is similar to the process of termites consuming the core of a healthy tree, so that everything appears natural and beautiful on the outside, yet the center has already been hollowed by the deadly destruction. Suicide is when that tree collapses because of a lack of people who cared enough to support the degenerated tree. Depression is characterized by a pain so severe, that even through the prison of rational thought, an individual would commit suicide because nothing, not even the grief experienced by the person's loved ones, could possibly compare to the ever increasing agony. Depression is the knowledge that no matter how many medications are forced down one's throat, how many seemingly useless years of therapy the individual must endure, the plague will never cease to haunt and torture and massacre. Depression is not weak. Depression is not ...more
I have been diagnosed with extreme severe major depression. Since I was a child the only thing I've ever wanted was to be happy, yet I am convinced that will never happen.

Everyday I struggled just to wake up and move off from my bed, instead it seemed more soothing to close my eyes and wish I had passed on. I had night terrors of being mutilated, and one dream I can't think about without being nervous of dreaming about it. The dreams bring you through every level of fear you can think of until you can't handle and you wake up sweating gasping and thinking about the repulsive things you had just seen.

I hardly sleep. I have no energy, confidence, social skills, happiness, drive, sexual drive, hopes, or dreams. Everything I do I have to force myself to do. I think of myself as I'm a repulsive individual, I am nothing. I deserve nothing. I constantly think about why I am alive if nothing in my life makes any sense, or why everyone around me seems fine and I am not. I am ...more
Depression is especially hard on me because I am shy. I am a coward. I am afraid to do anything that will possibly have an affect on me, and I am constantly pissed off at everyone for no reason. I've been going through this for years, and it is one of the worst feelings ever. I'm too afraid to get treatment because the last time I saw a counselor/therapist, someone called the cops on me. Depression is one of the worst pains ever, and it has turned me into a complete nervous wreck. I've gone through everything. Suicidal thoughts, sexual thoughts, uncontrollable anger, anxiety attacks, sadness, loneliness, everything. I just hope everyone can eventually pull through this ordeal.
I have suffered from depression for multiple years. It got especially bad last year. I couldn't go to class, I was failing my classes, I couldn't function and I just wouldn't get out of bed. I self-harmed, and all I thought was how dying would be so much better. Imagine feeling this sad, empty, loneliness deep within you, that lasts for weeks, months, and you have no idea why. You can't get rid of it. It hits you unexpectedly and you don't know which day will be a good day and which day will be a bad day. Uncontrollable crying, anger, anxiety, hopelessness, feeling like a failure. And the worse part is that no one really takes depression seriously because the word is used so lightly these days.
6
Dissociative Identity Disorder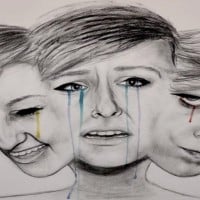 Feels like a bad trip, but it doesn't go away and you have to act normal around people even though you're not really there. Nothing feels real, everything looks like you're looking through a glass bowl, you can't understand what people say to you, you can't remember what you just did. Flourescent lights, people, anxiety, excitement, changes in environment trigger my symptoms. Sometimes I just wake up with it. Most people have it coexisting with another disorder... mine's bipolar depression. It turns your world up side down. You lose your future because you don't really exist anymore. How can you work, have children, even clean the house if you are not really here?
Misery. It's as if all of your dreams are dead. And the person you were before you got this disorder is dead. You have no idea who you are, what you want, terrible
Memory. No matter what the memory is or how important you forget it immediately. It's very hard to keep days straight. Everything feels like a dream. Nothing feels special. No ambition, no point in life. You are dead, and continue to exist on the planet. Everything seems impossible. Worst mental disability or not second to schizophrenia in my opinion. Kills you before you die.
I have anxiety that later was followed by DID. Probably one of the most difficult disorders to explain, it's like nothing is real, you're just in a dream. It's difficult to think straight and it's horrifying. I always have panic attacks while experiencing this because I don't feel in control, I feel like I'll mess something up because I have no idea what's happening but at the same time I know everything that is happening and I can't do anything about it. This disorder gives me grief because I am a dancer and whenever I am performing this happens and it's horrible because my mind just blanks yet my body keeps moving. The only perfect description I can think of, it's like a zone out, or you're just watching yourself from a screen. I get this on and off thr. oughout the day and then can't even remember what "normal mode" feels like. Whenever this is happening it sucks because I don't feel like I'm actually experiencing the things I am. I hope my description helped your understandings.
Say whatever horrible things you want about OCD or ADHD or Depression or Bipolar or hell even Schizophrenia. At least with those disorders, even despite all the immense challenges victims go through, you can still say you're "living in the real world."

Whereas, having a dissociative episode is the equivalent of DYING, then coming back to life and having to start all over again. It's confusing, scary, and most of all life destroying. There's nothing that even minisculy compares to it. Everything that exists one moment just disappears, whether or not it actually does, but that doesn't matter because your thoughts are completely devoid of anything.

And even putting aside the actual episode, while you experience this, it completely impairs your ability to do... anything! Loss of focus, loss of coherent speech/thoughts, depletion of motivation, difficulty with motor movements, anxiety, catatonia in the most severe cases, and there's probably a few more I'm missing.

All ...more
7
Generalised Anxiety Disorder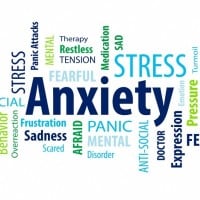 I have this and it is pure hell. For a long time, I was afraid of food and drinks. I couldn't eat out, I couldn't eat food made by anyone but myself or people super close to me. I couldn't go anywhere because I would freak out, I missed hours of class in high school because I would have these long episodes of panic. I think some of these other illnesses sound way worse and I am very fortunate I don't have something like schizophrenia. But it still really sucks.
Basically imagine that feeling you have when your about to fall out of a chair but you don't quite. That's what it's like to have a panic attack but for much much longer. And if you have anxiety you can have quite a few of those a week. These disorders can drive you crazy. I was diagnosed with it when I was 6 and I wouldn't eat, drink, sleep, or go anywhere just because of the fear of the unknown. I almost had to get fed with IVs because I wouldn't eat and it was so horrible! No matter what I ever get this will always be the worst because I can't get it to go away. I'm 11 now and it's gotten a little better, I eat now, but still. The stuff that lives in my brain is worse than any creature in this planet. People can't really understand the stuff people with anxiety go through. Because there is no way to know what it's like until you've had it, and once you've had it there's no way to really shake it and it lives with you forever. If I could wish for one thing in the world it would be ...more
I have had anxiety my entire life. Since I was a kid. We first thought I was just shy but when I started getting panic attacks we looked into it. It's like that feeling when you fall backwards on a chair, that quick 3 second feeling you get, your heart races, you can't breathe, you break out in a sweat, you feel like you're drowning-except it obviously much longer. Talking to people is a chore, leaving the house is a chore, going shopping doing normal things and having people tell you to 'just get up' is awful. Finding support can be hard and anxiety in general is terrible. You never know when its coming, it just comes and it leads to things like depression, OCD and insomnia. I spend nights crying and stressing, having panic attacks all alone in my room. Crying at school and avoiding everything. I can't have fun when I go places because I fear people will judge me.
I live with anxiety everyday, no medication works. Unlike other mental illnesses you can use medication and it might actually do something.
I have never worked, I don't go out, I'm 20 and I've been like this for years. School was a nightmare. Everything is a nightmare. I can't eat normally, I have insomnia because of it, it constantly feels like I'm dying.
I think everyone hates me because I can't do things, no one talks to you, or even cares about how you feel because it's not a "real illnesses".
My doctor is useless and refuses to help.
Sleeping tablets don't work! I've tried so many and they just ware of after a couple days.
8
Antisocial Personality Disorder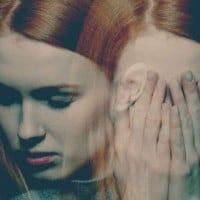 I think this disorder should be #1. And it has nothing to do with if the person can get to work on time or keep a steady job. It has to do with its consistent "manipulative" nature due to the inability to feel empathy for others. This disorder was formerly called "psychopath," meaning psychologically damaged. I have severe OCD and am on the bipolar spectrum, and during one of my manic episodes, I met an antisocial personality disorder sufferer. I thought he was bipolar at first, but he quickly picked up what I liked, and emulated it perfectly. I smoked pot last night while I was hanging out with him (he did not smoke) and I started recognizing that he does not meet the "criteria" for bipolar disorder. His eyes were what gave away his disorder, they were empty when he was not trying to impress me.
An ASPD person can be in a long-term relationship with someone and have children with that person and then completely destroy all there lives on a whim (or many, continuous whims). They can appear nice enough for long periods of time, as long as their companion is on their internal list of people they find useful. As soon as that changes or they get bored enough to want a thrill, they reveal their inner monster and can start having sex with numerous strangers they find online and poisoning their long-time companion and endangering and lying to their children. All because it gives them a sick pleasure. And claiming it's their companion who is crazy the whole time. The heart of evil.
Never go near a person with Antisocial Personality Disorder, they are very dangerous and they will try everything into tricking you. I had a boyfriend with this, I thought he was just a nice and respectful young man, he claimed to be a very rich person with an "amazing" job. One day he just ran away from my house and didn't return, later I realized all my money was gone because he tricked me into giving all my money to him. A couple days after he ran away from my house he was arrested for stealing a car. What an ass
There is this woman my dad's age in my city who has this mental illness.
She has had such a very very sad and tragic life and I cannot believe she is still alive after everything she has been through and 53 years of alcohol abuse. Never had a happy moment in her life. I think once she dies the public will be relieved they gotten a much needed vacation from her constant offending and that there is no more pain and suffering for her. No one can help her get better.People think she is homeless because she has a horrible appearance but she's in a nice setting. She has abused substances since she was 6. I always assumed she had schizophrenia but when I saw in the newspaper she was an antisocial offender that's how I worked out what mental illness she has. She has so many convictions to her name and has been trespassed from most places
9
Eating Disorders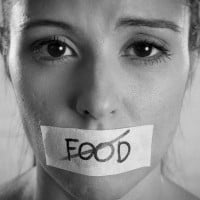 Eating disorders are NOT good to have. It's kind of like that voice in your mind that says "do not eat, you're getting fat." and you start losing a ton of weight and get sick and die as a result. Anorexia is one of the worst kinds of eating disorders and what happens is when you starve yourself and you die from heart failure. I mean, I watched this documentary about Karen Carpenter the other day and I was shocked at how progressively thin she got until her tragic death, silencing one of the finest voices in music. Why would someone want to have anorexia? It's absolutely devastating!
They are always that silent killer. There's always early signs, that are often thrown off as 'just growing up, losing baby fat, trying to get healthy' but until it's physically present- it's so easy to ignore and hide. Often you are oblivious to ever having it, until it's consumed you completely. I didn't realize there was anything actually wrong with me at all, I didn't even really know what it was. My parents waited until I was 8 stone and started asking me if I was bulimic. And I had no idea what bulimia was, I just thought the only type of eating disorder was one where you starved or threw up. And I hadn't given any of them any thought, I'd never really seen anyone with one-besides celebrities. Maybe because I thought they didn't effect me. Well if everyone had that attitude we'd be living in ignorance, I realise now. Besides all these mental disorders, ignorance is the biggest killer.
When I was 12 I developed Anorexia, an eating disorder. Anorexia is like having this voice inside your mind that tells you you are not good enough. That no matter how thin you are, you are fat and you are disgusting. It controls your life in a way that destroys you. It forces you to starve yourself and learn to love feeling hungry because you'll finally feel even the slightest bit thinner. It makes you cry and cry yourself to sleep, obsessing over your image in the mirror and the numbers on the scale. Getting this dizzying rush of happiness you get when someone calls you thin, even if they are concerned. I would hurt myself on some of my worst days, because "I was so disgusting and fat for eating 'so much', I deserved it".The thing with Anorexia is, it haunts you. Even after you come back from its deep hold, and become that healthy weight again, its still there. It always lurks in the back of your mind. No matter how many compliments you get, it will whisper in your ear that they are ...more
This definitely needs to be higher up. I had anorexia when I was only 11. I hate the fact that I hated my body so much, even though there was nothing wrong. I was convinced I was too fat while people were concerned with my non-existent weight. It's been almost 3 years since then, and I still find it hard to know when I am truly hungry or not. I actually wasn't obsessed with exercise, because I was too depressed to get out of bed.
The worst part is that I used my anorexia in an awful way. When I decided I wanted to commit suicide, I attempted it through way of starving myself, making my anorexia worse. I went through all of this alone, and to this day, few people know about this experience. Not even my own parents.
10
Posttraumatic Stress Disorder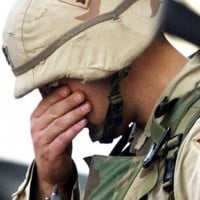 This disorder is crazy! I was into psychology until I saw this! I have PSD... I am 12 years old and I am so afraid of my loved ones to die... I'm afraid to lose them... This is just plain hell! I sleep every night thinking about my loved ones if they die and I will cry... its almost everyday! This is one of my worst experience! I feel like losing my mom because she always gets mad at me for small reasons I just cannot handle but cry thinking what if she leaves me? What if she loves him more than me? (I have no dad but my mom has a boyfriend) I love my family and friends but I don't feel it anymore... I can't feel anything but sadness and anger inside... and yes I laugh but only in the outside. Life is meaningless with these.
I can't believe this isn't up higher. The worst thing about PTSD is that it is a never ending disorder. All day I swivel my head back and forth and always assume the worst things are going to happen to everyone around me. It makes it impossible to get close to people, because the closer I get the more fearful I become I will lose them. You never know when your trigger will appear and when it does it can throw you out of your life for days at a time. I'm scared to get out of bed everyday because I'm afraid of the world. I have insomnia that is linked to PTSD and all I can do all night is think of all the different scenarios in which the people I love will die. I'm always exhausted but I still do things to be safe. I check everyone at all times to make sure everyone is safe, and it kills me when my friends do even little things like ride without a seatbelt on. The flashbacks can be debilitating and come with no warning. During a test, a conversation with a friend, at work talking to ...more
I'm honestly shocked this isn't up higher because it's one of the most debilitating of my myriad of mental illnesses. I actually have C-PTSD as opposed to PTSD, the difference being while PTSD is caused by a very specific event, C-PTSD stems from long term, repeated abuse. Due to it's long term nature and the many different evironments and experiences I had in those years, I've been left with innumerable amounts of triggers. I get terrible night terrors where I wake up screaming and that's only when I can fall asleep seeing as flashbacks haunt me every time I try to close my eyes. My flashbacks are rarely visual, but are often overwhelming duplications of the extreme distress I was feeling in my traumatic events and while I can occasionally recognize that it isn't happening to me now, I can never seem to separate my current feelings from my only ones. Socializing with people and especially trying to get close to new one's is always quite an event. I can't seem to focus on anything but ...more
My dad has Complex PTSD which is worse because it comes with a hole lot of other things too. This should be at the top with schizophrenia and bipolar. He has had it for about 13-14 years now and the doctors don't do much for him. He got it from a horrible childhood where his family mentally and physically abused him. It is one of the worst things you could ever live with and it's untreatable. I am lucky to have him though because most people what it just commit suicide. It is also worse with people who get it from childhood not a soldier in the war because soldiers get it from soldiers so they have been trained to kill where's just getting it from a bad childhood is way worse. It's horrible for anyone still I'm not saying that it's not horrible for soldiers. But my dad was diagnosed with it when I was scolded in hospital and almost died in 2003 where he got flashbacks from his childhood. He also has obsessive compulsive disorder, fibromyalgia, severe depression and a huge list of ...more
The Contenders
11
Misophonia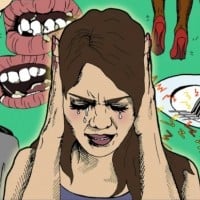 I've had this ever since I was 5, and it has tormented my life to the fullest. I stopped eating with my parents, I couldn't even be in the same room as them without earplugs. I go everywhere with earplugs, and as for school I have my own classroom that I spend 80% of the time in except for when I'm getting instructions from teachers. People annoy me so much, with so many sounds and even more sounds that come every year. At the age 15 I obtained a repetitive tick, whenever someone makes a sound I have to make it right after so It doesn't torment my mind that much. Eventually though students catch on and start making the sounds on purpose because they find it funny. With that being said I sill can't tell many people, afraid that they would call me a drama queen or it's not a real disorder. Or how they compare to them not liking a few sounds to what I have, which is not comparable. When these sounds get repetitive this huge urge to kill the person is unbearable, I feel disgusted with ...more
I have Misophonia along with a little Autism (further down the list). Let me just say it's tough and it's a huge burden. I have been to SEVERAL behavioral hospitals before my mom could figure out what was wrong with me, even after I've been to lots of them. My sadistic father always tormented me about it. Once someone finds out you have Misophonia, they'll start making noises on purpose. I scare myself and I'm always isolated from everyone and everything. Yes, people have been quite retarded about the fact I can't tolerate noises. Every time someone made a noise or did something (purpose AND accident) I physically attacked them. It's not like a really had control over myself, you wouldn't believe the anger and emotion that just erupts and explodes. There's always screaming. There are so many holes in my walls. All I hear from people are noises that bring out my monster. Just because you haven't heard of it, DOES NOT mean I don't have Misophonia.

MISOPHONIA: When everything is ...more
I have had misophonia since I was 12 now and from a year of having it you learn a lot. I can't eat with my family at dinner time, I can't sit and share snacks with my friends at sleepovers. The amount of anger that immediately comes from deep inside me, I can't handle. I get told off for getting wound up by small sounds at the dinner table, I've been laughed at for crying in pain that it deeply upsets me to hear things like hat. And when I meet someone who understands I will be so happy because I have felt so alone for months and it's not helping.
I've had a problem with this condition my entire life. When I was little, I would have panic attacks if my parents took me to a loud place. One time, when I was four, during a firework show, I ran away. Now I avoid movie theaters and hate going to restaurants because the sound is unbearable. I don't like sitting with friends because I start to get overwhelmed. I'll start having angry outbursts when I hear someone smacking or breathing too loudly, and I get the impulse to strangle them. This disorder is both annoying and depressing.
12
SchizoAffective Disorder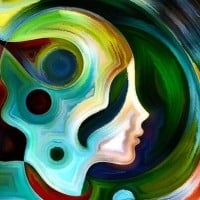 It's been a few months since I was released from the hospital for my first major psychotic episode. I've been bipolar for almost ten years since my world changed with constant depersonalization at age 12. Nothing ever feels real, I barely feel any emotions except anxiety now when I start to think about what's left for my future. That's not entirely true actually, I sit on either end as manic (very confident and sometimes very aggressive, though that's more related to psychosis) and feeling like nothing matters (depressed). If it weren't for my parents I would probably be homeless without medication. For some people that's a reality which horrifies me. I feel like I've experienced almost every mental illness except personality disorders but this is my diagnosis. I have rare moments where I just feel normal, but the depersonalization never goes away. I would never wish this on anybody.
This disorder doesn't have as many votes as the others because it doesn't receive as much attention in the news or media. I actually have bipolar 1, which has been terrible for me. I've spent five months of my life psychotic, been involuntarily committed three times due to severe mania, and have had years of depression. I've lost nearly everything I've valued in life due to this illness. I could vote for my illness, and also for scizophrenia, as my grandma had that disorder and I can see how it devastated her life, but schizoaffective disorder is a combination of the two. I have periods of normalcy between my manias and depressions, and my grandma didn't have to deal with the mood swings. I only have psychosis when I'm manic, but those suffering from schizoaffective disorder can have psychosis even when they are not manic or depressed. It's not as well known as the others, but I imagine schizoaffective disorder is the worst.
Its like being tied to a chair and tortured your entire life. By midgets. Constant yammering auditory hallucinations who spend their time telling you they can steal your personality traits and characteristics. I walk around with a headache all day and sometimes have trouble concentrating. You can't really hear or see perfectly all the time either if the hallucinations become too powerful.

I noticed that a lot of the time the stuff they're saying has a significance to the present or obvious future. Usually they'll jay embarrass me but I can usually find a good reason for what they're talking about in the room. That's how I always know it's a delusion. My brain seems to know what going on, but for some reason it has to talk constantly.

If I get nervous or feel the pressure of anxiety my brain picks extreme topics to hallucinate about like terrorism or violence, or sometimes character defects. I can't always feel everything with my body like walking or moving. And sometimes ...more
My mother has this. It's a mix of schizophrenia and bipolar all in one. She's such a loving person, but can turn so hateful in the blink of an eye. Her dellusions are so out there she once thought I was an imposter of myself and was really Satan himself. She also thought she spread HIV to the entire United States even though she doesn't have it. She's attempted suicide countless times. This disease isn't talked about as much as the others, but it definitely is one of the worst things to suffer with and watch someone suffer with. She is also Borderline as am I. My poor mother.
13
Psychosis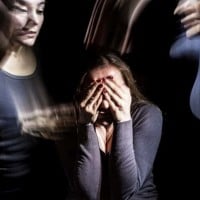 I apparently have this disorder. Perhaps on a good day, such as today, I will agree with you. Yes, I have psychosis. But when everyone (the "hallucinations") are talking to me it's hard to ignore them and act normally; when they're poking me in class and telling me that the teacher is going to kill us all or that I'll fail my classes, obviously it's distressing. I've had these "symptoms" since I was about 7, now I'm 15. The disorder can hurt, physically and mentally, it can be cunning and confusing and down right evil. I often cannot even tell what I made up and what's real, it's the same to me; but nobody can see it, my pain isn't even real.
Well, I think it is not quite as severe as schizophrenia, considering this is the symptom of it, but this still is awful. It is considered critical, too. I used to have these episodes due to faulty medication, and remembered none of them. I was violent, unresponsive, delusional, immature, all of that. Worse? They could not help because of my hostility! Though schizophrenia is obviously worse (most severe mental illness people), this still is awwwful.
I have schizophrenia and yeah psychosis is literally like on earth. I believe that I was monitored by a secret society from my school to harm me in the near future. Because of that I didn't trust anyone in my school, wouldn't talk to them, lost all my friends, and wanted to change school. I mostly stayed at home because I feel very safe there. I also heard voices about telling me I was worthless or saying that they are out to get me, and once I saw a black silllouhette saying that they've been monitoring me through my older brother and then yeah things got pretty bad, but now its controllable, might never know when I will have a relapse but time will tell. Psychosis is a very very very scary thing to have.
I was Diagnosed with Brief Psychotic Disorder at the age of 16 and I've had to live with relapsing episodes for years. Schizophrenia may be bad but any psychotic disorder is just as bad if not worse at times.
14
Münchausen Syndrome by Proxy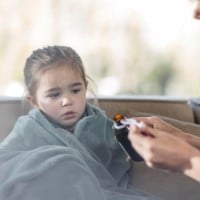 Basically labels a child mentally or physically ill by intentionally creating harm to the patient. This is another form of child abuse. I'm baffled to see this low on the list
This mental illness should be in the top tens. It's a really bad one. Parents with this disorder try to make their kids sick just for attention. There are dozens of crimes of parents making their kids sick and killing them
Munchausen's by proxy is like hidden child abuse that no one notices until it's too late. It is so sad not just for the child but for the parent/guardian/carer whoever.
Worse than schizophrenia
15
Tourette Syndrome
I've had tourette syndrome since I was 9 and it is NOT fun! I always have to twitch my jaw, neck, eyelid, or have to crack my knuckles. And if I don't, I gut this horrible feeling that I don't know how to describe until I do something. My mom hates it when I twitch like I always have since 3rd grade, but I always tell her I can't help it. It's kind of true that I can't help it though... And I sometimes laugh for no reason, too! I am not sure if THAT has anything to do with Tourette or not, but I've also been doing that since 3rd grade, and got in trouble. Little does my mom or 3rd grade teacher know that I have touettes... Well, now my mom understands because dad found out and dxplained it to mom. But still, you should NEVER wish for tourette syndrome. It is horrible and I feel like it shouldn't be this close to the bottom and be at least little closer to the top!
I have had Tourettes since I was four. It is a terrible thing. Imagine you got bitten by a mosquito. You want to scratch, but you know if you do, you'll start bleeding, but you want to scratch so badly! That's how I describe my Tourettes. You want to tic because the urge is taking over all of your thoughts. But you know that you might hurt yourself or make other people stare at you.
This disorder is extremely common, but so many people don't know about it. And if they do, they might stereotype it as "the cursing syndrome", even though cursing is rare and motor tics are common. I remember I would make all of these movements with my face, and it would weird me out because I had little control over it. The doctor told me I had Tourettes. When I was eleven, I had begun to have vocal tics, and it only gets worse with stress. I'm not surprised Tourettes was low in rating, because not too many people know about it. But in my opinion, there should be more awareness for this disorder, ...more
I have it physically. Imagine that you have to crack your knuckles, and until you do, you have this horrible nagging feeling in your head until you do. It's weird to have to constantly stretch my legs until they hurt, just so I can feel slightly comfortable. It's a ton of things. Sniffing my upper lip, holding my nose to warm it up, cracking my jaw constantly. It's agony. I got it in 1st grade, and have had it since.
I was surprised to see this is on the bottom. Seriously imagine being in class and you can't stop making random noises like clearing your throat or nonstop sniffing. Sometimes the tics even cause self harm like forcing your nose up with your hand.
16
Attention Deficit Hyperactivity Disorder
I myself have it, and from my experience(s) with it, I can tell you it is not enjoyable. it is to hard to focus, I do several things at once, more things to worry about makes my focus go away. it is very hard in school, my low concentration in anything is very bad for my grades. I have to take break in class, just to get myself back together. I can barely get out of bed every morning because I cannot make myself focus on actually getting up.
I have ADHD too. People say it isn't that bad or it's easy. If I hear any noise that's all I concentrate on because I can't focus on more than one thing at once. I also have an awful temper to the point of a lot of suspension for violence and threatened to be expelled and arrested. People will put a lot of pressure on me and make me try as fast as possible to get work done and I can't do it. I often fail classes and in total have failed 20+ classes in my life. Around 10 it was part of the cause of my suicidal attempt and I've had 4 so far after that. It has led me to become Psychotically Depressed. Psychotic Depression is awful. Considering even the littlest amount of depression is living hell. It has caused insomnia so I can no longer sleep at night and get about 2 in the day. I'm inside almost 24/7 and don't speak to people often. I have had moments where I get up and start pacing and thinking of killing myself and planning it out. Like I said I've tried 4 times. I've also tried ...more
I have ADHD. I struggle with paying attention in school or discussions because I keep daydreaming and the stuff is too boring. I get bad grades in school because of ADHD. And I keep procrastinating in homework because I'm always on other websites (I'm writing this comment while homework now, LOL). I try to focus in homework, but I just can't. I've tried a few times but got distracted easily. I'm always on websites slacking off and losing free time. I also get distracted by noise around me. I have to go to this boring special "help" class after school and I get pulled out of class twice a week. I'm also very antisocial in school as I don't have much friends. I wish that I was a normal kid. :'(
A one-way trip to insanity, you lose your mind, your hope, your soul, your mind flies off to mars and your common sense is shattered. You have no idea what's going on, nobody understands, constant hallucinations that you can't really see, but also CAN see in your mind, a result of an overloaded, way too imaginative mind. People treat you like you know nothing. Always in the lower education groups because you fail to pay attention, but your mind has... well... A MIND of its own. - An 11-year-old ADHD sufferer
17
Narcissistic Personality Disorder
I always was called out by my mom because I lacked empathy, had a huge ego, and thought I was better than everyone else. I craved attention, and those girls in my classes who got it instead of me were instantly on my list of hatred. I'm extremely sensitive, and I need others to constantly compliment me to make me feel better about myself. It really does suck, because all I've done is just speak without thinking and then ruin my chances of getting any new friends. I don't even know if I have the personality disorder, to be honest. Whenever I tell my parents about it, they say that I'm only overreacting. My dad said that a narcissist only cares about them-self, and he says that I'm far from it. But, I really do care only about myself, little about others, and it makes me feel horrible. People call me a narcissist all of the time, but I don't want to believe it. I'm only 13. Maybe I'm just highly insecure.
I consider myself a narcissist, I lack all empathy, remorse, and most of all guilt. I find it very easy to make fake emotional connections to people around me and just cut them off and end them without a second thought. I think of everyone else in the world as a pawn for my games. I am extremely intelligent and have an inflated ego but ONLY because people always call me attractive. I can fake emotions effectively, and do so to manipulate and lie. My romantic relationships mean nothing to me, they are again just a pawn in my games in order to get something or for them to do something for me.
I had a brother with this personality disorder. He was a nightmare, he barely really cared about anyone, he's jealous of pretty much everyone who has a better life than him and he tries everything to prove he's better than them
Friend has this. He's jealous of everyone yet he has had awesome girlfriends and just not messaged them back. It's like he loaths his existence without depression weird. But he's my bro. Little booze will solve it!
18
Fatal Familial Insomnia
Wouldn't it be horrifying to want to sleep, but not be able to, and this continues until you are dead? I feel sorry for everyone that has it.
I don't have this but I feel sorry for people that have this.
19
Schizoid Personality Disorder
It sucks, but at the same time, it's not that bad (at least for me). I've been told by my therapist that I have SPD, and honestly, I'm not surprised at all, after learning what it is. For me, it's like all my emotions are just different shades of gray in a black and white image that is my life. Some days are nice, and I feel 'happy'; those are the lighter parts, and other times it's like someone took a dimmer and made everything darker. Good things aren't as good, and bad things are even worse.
I went skydiving, and it had been my dream for almost six years, and when I was done, I didn't feel excited. I didn't feel giddy. I wasn't happy. I honestly could've been turned away and felt about the same as I did after I jumped. My family was there, so of course I had to act excited. I smiled, I laughed, I told everyone that they should try it one day. But I didn't feel really anything. It was like, "Oh, okay. It's over."
When my little sister dislocated her elbow in a go-cart ...more
I have spd and all I really want to do is be alone because then I don't have to be anything. I'm only 18, life is going slow and I'm tired of not feeling anything, sometimes its great because nothing can phase me, but its just like floating through life, no dreams or ambitions, all I'm doing is waiting to die or waiting to be alone again. when my friends tell me how much they love me, I just sit there and stare them in the eyes and I don't feel anything at all, all I say is 'I love you too even though I don't feel anything' I don't know what else to say I don't wanna be mean but its hard because I have to fake everything I feel, and exaggerate feelings in some situations, I wish I didn't have to do this, I wish I could connect with people and understand that they like me.
20
Depersonalization Disorder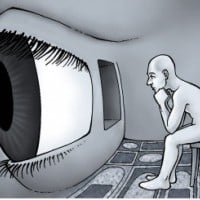 I do not know how in Gods name this is not higher on this list. I have suffered with this for about 4 years and all I can tell you is I equal it to living in hell. I believe it to be right next to Schizophrenia if not worse because nothing can help this disorder. Your entire perspective of life is totally changed. I don't even know what it feels like to feel normal or real because I have no memory of those times. Sometimes I wake up and look around and I cannot believe what I am seeing. I freak out and have a panic attack. This disorder has caused me 2-3 panic attacks a day. I feel like my heart constantly stops and I am always in fear for my life. Nothing helps and I believe I will be stuck like this forever.
I have Anxiety, Autism, and Bipolar disorder but I find this horrifying. The best way I could describe it is living dead. Everyone with it experiences It differently but I have it to the point where it never gets better. It feels like I died a long time ago or I'm trapped in a dream. I lost all motivation and became apathetic. It cuts off my focus and concentration. It made me very suicidal and emotionless. I hurt the people close to me by not caring about them and ignoring them. It really sucks like every mental illness but I feel it's very hard to relate to if you don't have it.
I experience this 24/7 and it is the worst. Basically your life doesn't feel real. Everything around you is blurry and the colors are muted. I've had times in which I freaked out at random times bright lights makes this condition worse for me. My family doesn't understand what I have and they thought I was crazy, so I feel alone most of the time. The same thing happened to most of my friends. It changed my personality and I have lost so many of these "friends". In this madness, I found myself at home with Batman comics, so now I live in this world to try and get away from this agonaizing feeling of being alone with this disorder.
This is by far the worst disorder I have experienced. I have severe anxiety and depression. One time at school I was doing nothing and was just daydreaming about the things I want to achieve in life. Instead of me fulfilling it at real life, I imagine having it in my mind. So I have this world that I created in my mind, which is very scary. This made me view my perception of reality in a very different way. I felt I was not in my body, I felt my body was distorted and wasn't 'right'. I was emotionally detached when talking to my family or friends, I lost lots of friends. Everything seemed 2 dimensional and blurry, my whole body gets numb. This just increased my anxiety more. I even have this 'out-of-body' experiences and I feel that I'm watching myself above and yeah... It's very scary. I have these episodes for like aost everyday and it's really distressing and it affects my relationship with my friends. Made me even feel more depressed because I thought I was 'crazy'. For me, this ...more
21
Empathy Deficit Disorder
It's hard to explain sort of you still care for others it just you don't feel empathetic I don't know to be honest I suffer form it and it's still hard to explain...
It's not that I don't care about other people, but I just do not feel any amount of empathy for anyone.
22
Panic Disorder
Panic attacks are dreadful. After they started getting more frequently (4+ panic attacks a day, starting right after waking up) I get suicidal thoughts. It feels like you're becoming crazy, losing control, sometimes I was sure I was dying. Couldn't leave the house anymore, I was so afraid getting an attack while doing grocery shopping or just taking a stroll.
I had panic attacks in the past and I afraid to be center of attention (I want to) but I scared to feel the attacks, I might die etc.
Every once in a while I get panic attacks.
I can't go to sleep and I've wanted to die because this ruins everything
23
Alzheimer's
My great uncle has Alzheimer's and as at his last state. Whenever my cousin walked in, he couldn't remember his name, but he knew he liked horses, so he would imitate a horse to make him happy. I can't sleep at night thinking about him, how much life experience he's loosing, all the moments he had with us are just fading away. I hate Alzheimer's more than anything in the world. I'm spending as much time with him as I can and donating to the cause as much as I can to deteriorate this hellspawned condition.
How is this not number 1? People slowly lose their memory and cognitive ability and die within 3 to 20 years. This disorder literally makes your brain wither away.
Alzheimer's is a brain disease that causes a slow decline in memory, thinking and reasoning skills. This can occur at middle or old age. Also at young age but is very unlikely.
Alzheimer's isn't so much a mental illness as a neurological illness. Mental illnesses are about the mind, Alzheimer's is about the brain. It is awful, but it doesn't belong on this list.
24
Psychotic Depression
Mine was induced by high levels of stress because of a lot of emotionally heavy events in a short time period. I had to juggle my emotions with putting on a brave face for my friend who was battling suicide. I kept having these moments where everything would grey out and I'd see my friend dead in front of me.
Why isn't this higher? It's basically Schizophrenia and Depression put together, but worse.
Yea this is bad
25
Paranoid Personality Disorder
It's the worst. This sickness doesn't harm the paranoid person but the close relatives instead. The paranoid person feels fine and safe as long as he or she finds a victim to suck & destroy due to the sick miserable thoughts. Paranoid personality is baaad, it's a mental crime against others. Due to lack of physical proof, the paranoid can run safely with the mental crimes they inflict upon others.
Having this disorder can screw up your life. Having this, your paranoia can cause you to lose family members, friends, girlfriends, jobs and so many things just because of this disorder. And FYI it's not the same as Paranoid Schizophrenia, it doesn't make you hallucinate or anything only delusions. And they're enough to mess up your life
This disorder destroys the family. It becomes impossible to live with as the disordered person seeks to destroy their spouse for no reason apart from the incorrect paranoid thoughts in their head which they believe are real and no persuasion or proof will change their minds.
PSearch List