Top 10 Things to Thank Your Mother for on Mother's Day
Mother's Day is a special occasion to express our heartfelt gratitude and love towards the most important woman in our lives - our mothers. These incredible women have been our constant pillars of strength, our guiding lights, and our source of endless love and care. They have molded us into who we are today, and it's often difficult to put into words the profound impact they've had on our lives. Each year, as Mother's Day rolls around, we are reminded of the numerous reasons we have to thank our mothers.

This list aims to capture some of the most meaningful things we should thank our mothers for on Mother's Day. From their unconditional love and support to the countless sacrifices they've made for our happiness, there are infinite reasons to express our gratitude. We might not say it often enough, but each point on this list underlines the essential role our mothers play in our lives. Every day, but especially on Mother's Day, let's take the time to recognize and appreciate these extraordinary women for all that they do.

The Top Ten

1 Unconditional Love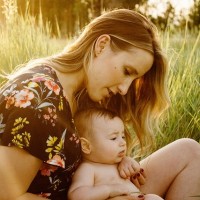 For the countless times she's shown you unconditional love, even when you've been less than perfect. Her heart never wavered in its ability to care for you no matter what.
2 Support and Encouragement For always being your biggest fan and your strongest advocate, believing in you even when you didn't believe in yourself.
3 Sacrifices For all the sacrifices she's made, both big and small, to ensure your happiness and well-being. Many of these sacrifices often go unnoticed or unspoken.
4 Life Lessons For teaching you valuable lessons about life, love, and the importance of kindness and respect towards others. These lessons have shaped your character and worldview.
5 Patience For her unending patience throughout your life - during your rebellious phases, your endless questioning as a child, and every time you made a mistake and needed guidance.
6 Comfort For being a source of comfort in times of distress. Her hugs, her words of wisdom, or simply her presence can instantly make you feel better.
7
Nurturing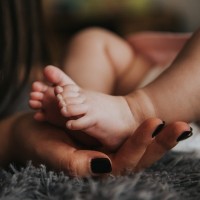 For nurturing your talents, dreams, and ambitions. She's always been there to listen to your ideas and has done her best to provide the resources for you to reach your goals.
8 Instilling Confidence For boosting your self-esteem and teaching you to be confident in your own skin. Her reassurances and affirmations have often been the driving force behind your success.
9 Strength and Resilience For demonstrating what strength and resilience look like in the face of adversity. Her determination and willpower in difficult times have been an inspiration for you.
10 Home For creating a home filled with love, safety, and warmth. Your home has always been a place where you could be yourself, and that is largely thanks to her.
The Contenders
11 Being Awesome
BAdd New Item