Best K-Pop Singers
The top ten best singers from the Korean pop scene. These idols are music icons in South Korea and beyond. Features male and female solo KPop artists as well as members of the most popular KPop groups and subgroups.

The Top Ten

1 Ailee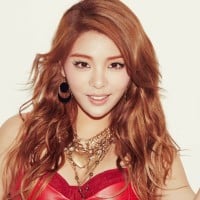 Amy Lee (born May 30, 1989), better known by her stage name Ailee, is an American singer based in South Korea. She is signed to YMC Entertainment in South Korea and Warner Music in Japan. ...read more.
She is, by far, the best k-pop vocalist, SoHyang is not really an idol and well, she's on another level.. but we're talking about Ailee.

She can sing very high, she has a nice control, she can give you goosebumps, and I've never heard some nasality.. have you saw her 'I will always love you' interpretation? well, go!. I don't understand why k-pop haters still saying that idols can't sing just because they use 'lip sync', but Ailee is one of the reasons you should stop being an ignorant. I can't believe she used to do covers on Youtube, she was so young and she improved so much back then.. and also she has a natural beauty <3

Since her debut, she was a goddess and still is..
I love her voice. She can hit so many difficult pitchs... I think she is the best from Korea (KPOP)... Love you Ailee... You always great and wonderful...
Amazing vocalist really. Blew me away with that video where she was singing I will go to you like the first snow
She is so amazing and nice. Plus, she has a very unique voice. Ailee Saranghae!
2
Jeon Jungkook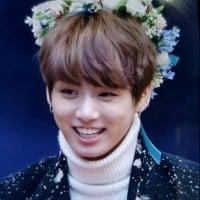 Jeon Jung kook was born in Busan, September 1 1997. His nationality is South Korean. HIs favorite number is 1. He is known as a South Korean idol singer, singer-songwriter, dancer, composer and producer. JK Favorite color is Red, Black, and White. He think express color of Hip Hop is Black and Red. ...read more.
The best vocalist, hands down. He can sing any and all kinds of tunes and melodies effortlessly and naturally. If angels were to sing to us, it would be with his voice.
Jungkook is one of the most talented artists in the world. His vocals and amazing presence on and off stage make him an artist that exceed all expectations...that's why he's called as the GOLDEN MAKNAE and MAIN VOCALIST!
His voice is unreal! Like, how do you sing this high? That takes talent! I'm not voting for him because he is like my bias but because he has an awesome voice! But... why is he not first and he's second? We all know he has an angelic voice!
For V & me, Jungkook's voice is the best of Korea. He have powerful and inspirational voice.
3
Jonghyun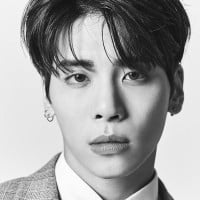 Kim Jong-hyun (April 8, 1990 – December 18, 2017), better known mononymously as Jonghyun, was a South Korean singer-songwriter, record producer, radio host, and author. He was the main vocalist of the South Korean boy band Shinee, and participated in S.M. Entertainment's project group S.M. The Ballad. ...read more.
First noticed him when he sang ring ding dong live and his high notes! Amazing singer and songwriter
4
Ryeowook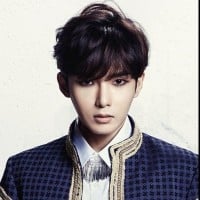 Kim R yeowook (29), better known by the mononym Ryeowook . He is a South Korean Singer, Actor and Musical Actor . ...read more.
5
V (Taehyung) - BTS
He dance is good. Is vocal is really good. He is cute and handsome. He made BTS shine as well! Don't you guys thinks V is amazing?
Can't get enough of his voice. If you ever want to know how to put soul into a tune, a melody or a song - listen to him sing.
He is a full package! Blessed with all singing, dancing and he also got the looks! Amazing man!
V is very special to me...his singularity song is very awesome and I love you v oppa...for them I learn Korean perfect ly...
6 Lee Taemin
7
Baekhyun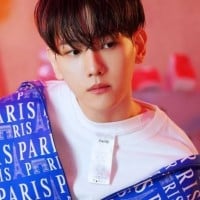 8 Luna F(x)
9 Hyolyn
10 Boa
The Contenders
11
Park Ji-min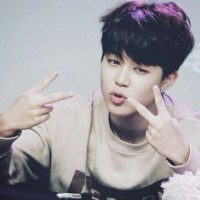 Park Ji-min, deserves to be in the top ten he is way better than #32!? A.R.M.Y.S all around the world love and adore him. FIGHTING! -Your number on fan!
The way he releases air while singing and those squeaks at the end of a phrase - mind blowing.
Jimin is so cute and a best singer whom I have heard to.. No one can literally replace him...
Love his voice
12
Kim Seokjin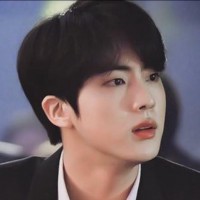 Everybody says his voice is not that good but I don't think so... I think his voice is beautiful, it's just that the songs BTS normally dies isn't really his genre. If you want to hear how beautiful his voice is when he wants it to be, just listen to 'So Far Away' By Suga, Jin and Jungkook. You can hardly differentiate his and Jungkook's voices and Jeon Jungkook is right up there in the top 5s. VOTE FOR KIM SEOKJIN!
Wonderful vocal tone and he can convey emotions so naturally and genuinely.
Worldwide handsome impress me with his looks and voice. I love this dude...
He has come such a long way with his vocals!
13
Jung Hoseok (J-Hope)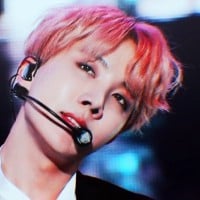 A woefully underappreciated voice. His sense of rhythm is unmatched, his cadence while rapping is flawless; and when he sings? Well, let's just say you'd better be sitting down to avoid injuring yourself from swooning over at the velvety tone of his voice.
He's my hope, your his hope, ITS JAY-HOPE! This sunshine changed my life with his voice, humor, and of course... the cute little smile!
14
Kim Namjoon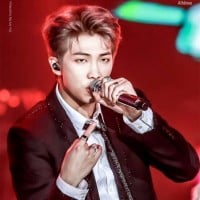 Lives up to the name of Rap Monster and takes the rapping game to levels as yet undiscovered or uncharted by other mere mortals. His lyrical genius has breathed new life into poetry and given it a new lease of life.
RM, please read. This guy is probably the most handsome man I've ever laid eyes on. I look up to Namjoon and I've always wanted to tell him how inspired I am from him. He has really saved me with his lyrics and vocals. RM saved my life from hating myself. Do ARMYs remember his billboard speech? At the end, when he said " Love Yourself, Love Myself. " I felt like crying my eyes out because this guy made me love myself for as long as I've loved him. The lyrics he has wrote really saved me. Magic Shop saved my butt from hiding my emotions. So RM, Kim Namjoon, Master of destruction, I love you so much. You've saved my life from millions of things. I really glad I bumped into this cutie. $ you Namjoon!
15
G Dragon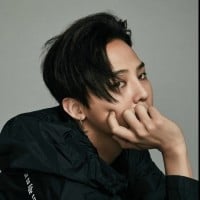 16
Kyuhyun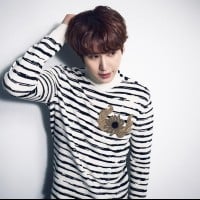 Cho Kyu-hyun (born February 3, 1988) is a South Korean singer and actor. He is a member of the South Korean boy band Super Junior, its sub-groups, Super Junior-M and Super Junior-K.R.Y., and a former member of the South Korean ballad group S.M. The Ballad. He is one of the first four Korean artists ...read more.
Even though he's a ballad singer, he fits well within a group like Super Junior. His voice is so versatile! You'd know what I mean if you've seen his rock performance in Immortal Song 2. I love his tone, he has great technique, and he is very consistent. Definitely a strong singer, a gem in the kpop industry!
Okay this has to be a joke. Why is he this low? Look at his supported range that already says a lot.
He should be on 1st place. Jungkook before Kyu? Is this a joke?
17
IU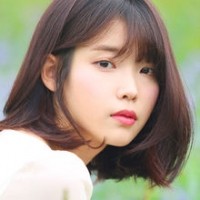 Lee Ji-eun, also known by her stage name IU, is a South Korean singer-songwriter, record producer and actress.
Her voice is very sweet
18
Kim Teayeon
She's the best
She should be #2 after ailee I love her soft and yet powerful voice she is the best
19
Yesung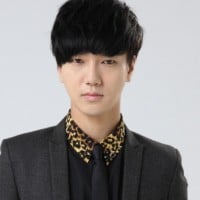 Kim Jong-hoon better known by his stage name Yesung, is a South Korean singer and actor. He is a member of the South Korean boy band Super Junior and its subgroups Super Junior-K.R.Y., Super Junior-H and S.M. The Ballad.
20
Kim Jongdae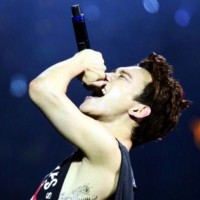 You know this list is a joke when Chen is placed so low.
21
Onew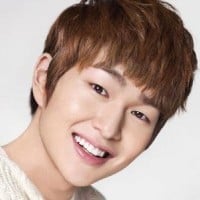 22
Do Kyung-soo
He's a little cutie but as far as vocals go he can out sing anybody in kpop world, I love his voice...
23
Hyorin (Sistar)
She's known as the Korean version of Beyonce because of her beautiful tone and incredible singing technique.

She can also rap! She was on Unpretty Rapstar 2, and my favorite performance of her was "My Love", which she made in honor of her cat.
Love her husky voice so much and shes doing so well for Beyoncé's song. Ailee is good too. Come vote the hottest male kpop idol for me please!
24
Park Bom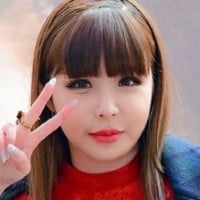 25
Nayeon (Twice)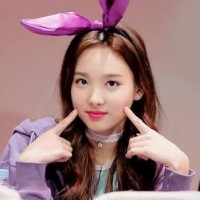 PSearch List