Least Favorite Airline to Fly On
The Top Ten
1
Ryanair
No one should fly with this airline no matter what the prices are. Granted their fares are low but you pretty much get what you paid for. A bunch of ignorant and short tempered staff that treat their customers like slaves. No, really, they treat their customers like slaves. It's no wonder Ryanair has become the most hated airline in the world. If you are planning to go on holiday around Europe, I would suggest going on better airlines such as Jet2, Flybe, Easyjet and many more awesome European airlines.
2 ATA
3
British Airways
Worst and apathic crew.
LOL nice comment daviboy22 you know what I don't get its a british airline and yetnobodys british on that plane - wildog47
well I don't like this airline, they gave me a broken seat and I fell through it! - daviboy22
they lost our suitcases when we went to europe, at least we got 400 bucks back - hockeyrocks57
4
United
Bad service. Stranded in the airport for hours, left in a foreign country for three days.
I hate it. My sister was throwing up on that plane. terrible service.
I hate it. They gave me expired milk. And their music is from like the 1950's - melovesfun
5
Indian Airlines
Crappy food. No drinks, at least on domestic routes, hostile hostesses, frequent cancellations, high fares and sometimes the nose drops off!
Very bad cheap Indian service. Ugly looking staff
BEST AIRLINE EVER... SHUT UP HATERS your BEING FUN OF MY COUNTRY AIRLIEN.
6 Delta
7
Aerolineas Argentinas
the worst organised and managed airline, from the worst organised and managed country -
I had the disgrace of travelling on it once. god it was terrible - manya93
8
Northwest Airlines
Its cheap thats why its crappy
9 KLM
10
American Airlines
It just sucks. when I got a bunch of aadvantage they wouldn't let me use them
The Contenders
11 U.S. Airways
12
Southwest
Never again! Paid 1st class, but there is no more 1st class! 3 to a row front to rear. Seats shoved forward to only 18" from nose to seat ahead of you. Miserable for 3 hours, like being in a tiny coffin might feel. On take off engine was so loud and sounded like a pile of pots and pans. I worried we mightnot make altitude. Seriously. Never again gave me claustrophobia
13 QANTAS
14 Varig
15
Continental
they make you sign a waiver before even taking off, how stupid is that! - bruinsfan
16
LAN
they would not let me change the ticket in to my 13 year old son's name - dylan13217
17 Qatar Airways
18
Air France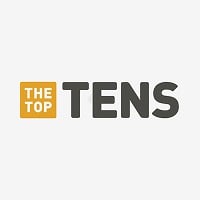 Air France, belonging to the airline holding company, Air France-KLM, is the privately owned flag carrier of France. Air France's headquarters are located at their global hub, Paris Charles De Gaulle Airport.
19 Mahan Air
20
Air China
Too many damn crashes.
21 Vueling
22 Air Koryo
23 Spirit Airlines
BAdd New Item