Most Dangerous Cities In America
anthonybecerra831
The Top Ten
1
Detroit, Michigan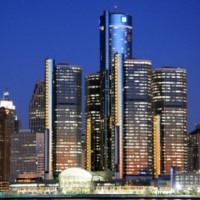 While Detroit is very dangerous, it is getting better.
I was born in the ghetto and hoodist place in Detroit I was running from people ducking gun fire and more Detroit is extremely dangerous city in America. #hell_On_Earth - King_Niteli
I grew up in Detroit in the 60's and it wasnt bad but it is a total ghetto now. It started with mayor coleman young. One of the most corrupt leaders our country has ever seen and has gone down hill ever since. Just about every city council person is a felon. Foodstamps, welfare, and democrats. WARNING. THIS CITY IS EXTREMELY DANGEROUS. And that is not an exaggeration. If you value your life do not ever set foot inside Detroit. It is a large city but not one major retailer has a store here due to the high rate of shoplifting thanks to the wonderful class of people who live here.
Guys, really, you act like Detroit's hell on earth. I agree it is dangerous, but I've been in Detroit about 4 times, and each and every single time it's been FINE. I haven't heard any gunshots, I haven't seen any dead bodies out on the street, and I haven't seen any severed heads in Detroit. And some of you guys are just hardcore republicans and say one of the bad things about Detroit is that they vote for Democrats. Why the hell is that a bad thing? And I agree, Detroit is a dangerous city. But really, some of you people just overreact and some of you obviously haven't been to Detroit.
19 Comments
2
Camden, New Jersey
I don't find Camden, New Jersey dangerous but I find Atlantic City dangerous
Not just Camden, New Jersey; but also Philadelphia, Pennsylvania. Philly has gotten a bad reputation.
This city is atrocious. It is torn apart by drugs and violence. They recently GOT RID OF THE COPS there, and it has the highest violent crime rate for any city with less than 100,000 people. I thought this would be an obvious choice.
I've been there, and it is hell. The closest thing Earth has to it.
2 Comments
3
Flint, Michigan
The water is contaminated with lead there.
Anything urban decay area fueled with violence and run by DEMOCRATS deserves to be nuke. This area is a good place to test missiles and explosives.
4
St. Louis, Missouri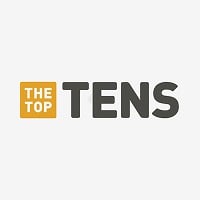 St. Louis is an independent city and inland port in the U.S. state of Missouri. It is situated along the western bank of the Mississippi River, which marks Missouri's border with Illinois.
I live here. Just stay out of Midtown, Ferguson, North County, and South City and it is perfectly safe. Plus, you people act like we are the murder capital of America ever since the shootings in Ferguson in 2014. I mean, Ferguson is the WORST PART OF TOWN. Come on, people! They have a higher murder rate in Baltimore and Detroit, so why put all these lies on our beautiful city. If you don't like the crime, move to the wonderful suburbs. Most of the suburbs have larger homes, too. Point is, despite what you see on T.V., St. Louis is a great place, if you know which places to avoid.
My best friend used to live in St. Louis and then her family had to move because it was too dangerous.
It is the most murderous place in us never ever visit there
I love st Louis though.. I've been there multiple times and its just your average city - Yatagarasu
2 Comments
5
Compton, California
Home of the Bloods or the Crips, it ain't easy living in this neighorhood.
Yup I've lived here my hole life
Most of L.A country is ghetto/trashy.
6
East St. Louis, Illinois
This is by far worse than any of the ones above it. It was voted the most dangerous city in America for 2014. More murders than even Detroit.
No law 30000 people living there higher murder rate per person than in Flint and Detroit
This is the worst city in America,
Shit hole there is no law there I saw my best friend shot to death the cops just sat there and did nothing - robertspat91
7
Chicago, Illinois
Should be 1 lots of shady people there - Dvafan2
Chicago may have the epic architecture, great food and music, but looks are deceiving, very high crime and murder rate and the numerous gangs that roam the neighborhoods like packs of wolves, poor gun control that made the neighborhoods more dangerous, leaving people vulnerable to getting shot by criminals illegally carrying guns, rampant drug crimes, and not to forget the corrupt politicians resulting in one of the most corrupt cities in the USA, high taxes and the schools being closed because of the corrupt officials, and the unemployment rate is also contributing to the problem, many jobs are outsourced overseas along with businesses closing, leading to urban decay and higher poverty, it's a city that is going downhill with little hope in sight
I live in north Chicago. But everyone says the whole of chicago is so bad, even though it isn't. Only bad parts are the south and the east. - venomouskillingmachine
Its seems gun control only increases gun-related violence. Gun Control only makes people defenseless allowing criminals (carrying guns illegally) to easily rob and kill those defenseless households.

I have no sympathy for the people who live in Chicago, or should I say CHIRAQ. They are ignorance, arrogant, dumb and oblivious to vote for Democrats all the time, especially Rahm Emmanuel, who close down many public schools in the most deprive areas of CHIRAQ, but approved of building a giant football stadium.

If Chicago was a country, it would be among the most failed states in the world. There's more restoring Iraq, Afghanistan, Libya or South Africa, but never Chicago.
6 Comments
8
Oakland, California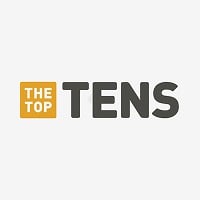 Oakland is the largest city and the county seat of Alameda County, California, United States. A major West Coast port city, Oakland is the largest city in the East Bay region of the San Francisco Bay Area, the third largest city overall in the San Francisco Bay Area, the eighth most populated city in ...read more.
I've visited Oakland thinking this was my last place to visit, and of course it is because I have witness the horrid conditions and the environment of the city. They were absolutely atrocious to witness due to the ubiquitous population of Homeless people and street gangs that cause an ordeal. I always expected this city to be the most dangerous place in America and my expectations were delivered. Do not even think about living or visiting Oakland, otherwise be warned about the consequences when entering a place just like a total warzone
Cheerios are not allowed because the are worried about cereal killers.
I heard that Cheerios are illegal here.
I do not want to go there - egillaxelsson
2 Comments
9
New Orleans, Louisiana
Agreed. My family dates back to 1817 in New Orleans and I would love to move back there. However, if I do it will not be in the city limits. The violence there is completely out of hand, even the French Quarter is now dangerous. Changes in the police dept. leadership is sorely needed.
82 murders from January to June 2015 and a population just above 300,000 is all you need to know.
Will Smith (defensive lineman, not the actor) was shot here.
Don't go outside downtown on Canal st. Especially at night.
10 Birmingham, Alabama
The Contenders
11
Baltimore, Maryland
I live in md thankfully not in baltimore, its very ghetto and 855 people died from homocides there kast year - Masonw517
Being British I recall reading a story in the papers here some years ago now of how a British tourist in Baltimore chased a man who snatched his girlfriend's handbag in the street, only to run headlong into another situation where he was shot dead by somebody else. Only a few days afterwards I went to Amsterdam, where I was mugged, being pushed up against a wall by some lowlifes who rummaged through my pockets and to my passport before running away. I did not try to chase them or run myself, because I remembered what had happened to that tourist in Baltimore, and so I tried to stay cool,calm and collected and just walked on, only to be mugged again a few minutes later by somebody else who stole my wallet this time.
Well, at least is not as bad as New York City. New York City is the worst city in the world!
This city is garbage, ghetto, and dangerous, and I live here terrible just terrible. This had over 40 murders in May 2015 and don't even forget the riots.
4 Comments
12
South Tucson, Arizona
A dangerous place to live but worth it for the Sonoran hot dogs. 10 Most wanted serial killer Aldo Cano remains uncaptured and still roams these streets, still wanted by police. Don't walk through this city.
13
Cleveland, Ohio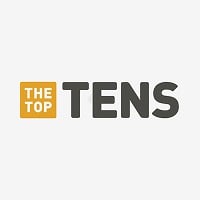 Worst city ever.
I don't like their sports teams
The losing Browns
The egotistical Cavaliers
And the odd Indians - PanthersFTWpatriotsFTL
14
Memphis, Tennessee
I live an hour from Memphis. It's ok when you go to like Cordova or Germantown. But not downtown neighborhoods. - PanthersFTWpatriotsFTL
15
Brownsville, Texas
Only shooting and murders
Why would an Italian lawyer live in Brownsville moving from California. After all I have researched about this Anthony P Troiani, living in an 96% Mexican population Brownsville, from beautiful California seems strange. I have read he is corrupt, in receiving kickbacks and using his veteran background as excuses to line his pockets. This man has been a procecutting Attorney, Commissioner, ran for Congress, backed up corrupt judges, and runs his owne practice, violating every constitutional right ever written. From what I have read, Attorney Anthony P Troiani was caught in bed with another man, and he braggs how he serves justice in America. Be careful, Attorney Anthony P Troiani only cares for lining his pockets in a city of 96% Mexicans, which shows his lack of Patriotism for fellow Americans. To those whom want a bully corrupt Attorney, Anthony P Trioani is your man.
CORRUPT CROOKS IN BROWNSVILLE Texas, BEWARE OF THE LEGAL SYSTEM, JUDGES, ATTORNEYS LIKE ANTHONY P TROIANI, CITY ATTORNEYS, ANY ONE RUNNING THE CITY OF BROWNSVILLE WILL DRAG YOU IN TO THE GATES OF HELL. THIS IS NOT AMERICA BUT A RUN OFF OF Mexico USING THE United States JUSTICE SYSTEM TO DRAG AmericanS INTO their GATES OF HELL. WHILE THEY STEAL FROM THE FEDERAL GOVERNMENT AND SIT IN their FANCY SEATS ONLY TO DRAG A TOURIST OR OUSIDER IN TO their COURTS AND TORCHER THEM AND their FAMILIES WHILE EXTORTING MONEY AND RUINING PEOPLES LIVES. "BEWARE OF THE BOOGY MAN ANTHONEY P TROIANI AND HIS Mexican HIT SQAUD" NEVER DRIVE THROUGH BROWNSVILLE Texas OR YOU COULD BE their NEXT VICTIM AND SOON A PRISONER OF THIS 97% Mexican 1% Italian VICTOM. BEWARE, BEWARE, BEWARE... THIS IS FACT NOT FICTION, AND IF YOU GET STUCK THERE, DO NOT SAY YOU WERE NOT WARNED.
Most Corrupt, Attorney / Commissioner Anthony P Troiani of Brownsville Texas. As a Commissioner until 2012, he took city bribes for State Bids, giving them to non U.S. Citzens (Mexicans) while using out of State Companies to defraud for kickbacks. Then as an Attorney Mr. Anthony P Troiani with his Mexican friends were caught. Attorney Anthony P Troiani, had no other choice but to sue the out of State Company/ Companies breaking all Constitutional Laws to do so, while trying and get rid of both the company and founder that hold a very large file of evidence. Attorney Anthony P Troiani and his corrupt Judges will break any law to cover their behind, even if it takes breaking Federal Jurisdiction Laws. Attorney Anthony P Troiani is the Italian Mafia of Brownsville Texas, with his circle of Corrupt Judges, Sherriffs Dept, you name it and Mexican workers. Beware of business in Brownsville Texas, you may be the next victim of missing police reports, court documents as evidence, or even ...more
16
Brooklyn, New York
Brooklyn = Worst borough/county of the worst city, New York City.
Brooklyn is one of the 5 boroughs of New York City, Not a city - westofohio
Brooklyn is not a city!
The Bronx is the crappiest - JustAnAccount
17
West Memphis, Arkansas
One time I went there to get to Memphis (I live in Arkansas) and I had to use the bathroom at a run down gas station there. And I thought I was going to be killed. I was so scared that I couldn't use the bathroom there. So I went at our allergy place (that was where we were going to.) - PanthersFTWpatriotsFTL
18
Bridgeport, Connecticut
I love bridge port! I got shoot 3 time in the leg, arm and the butT
You know you're in bridgeport when you hear a gunshot
Bridgeport is a disaster and should be in the top ten
This is the place you go if you want to get muged
1 Comment
19 Industry, California
20 Newburgh, New York
21 Saginaw, Michigan
22
Los Angeles, California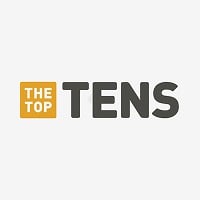 Due to gentrification, there is an increased risk of being murdered by the cops.
Depends where in LA. Compton and Crenshaw I understand, but the San Fernando Valley is a very peaceful place
Most of the time it stays within the South Central area, (the Bloods and the Crips are notorious for dividing Compton in half) and parts of Korea-town. - ethanmeinster
Well a little dangerous. I do live here and there gangsters, but they don't kill a lot. Gangsters Kill like 3 times a month in L.A. - theDj7121
2 Comments
23 New Haven, Connecticut
24 Jackson, Mississippi
25
Las Vegas, Nevada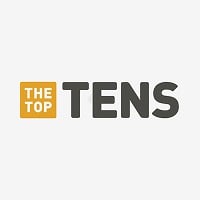 Las Vegas, officially the City of Las Vegas and often known simply as Vegas, is the 28th-most populated city in the United States, the most populated city in the state of Nevada, and the county seat of Clark County.
The only danger is losing all your money (Hence the nickname Lost Wages) - Solacress
26
El Paso, Texas
How is this on the list? This city has actually been voted the safest large city in the us. Just because were next to Juarez (which is super dangerous) doesn't mean we have as bad crime rate as they do
27
Atlantic City, New Jersey
A Las Vegas-like tourist destination for Philadelphians, and even New Yorkers. Not great as Las Vegas. But still decent.
28 Hartford, Connecticut
29 Del Rio, Texas
30 Stockton, California
31
Hell, Michigan
A city named hell does exist in Michigan
REALLY MAN? SERIOUSLY.
That place is the best
This isn't even funny
3 Comments
32
New York, New York
Someone should wipe this crappy city from the Earth. Damn New York City and its tourists!
The setting of Spiderman, TMNT, Every disaster that happens in the Marvel Universe, among countless other works of fiction - JustAnAccount
Worst city ever.
Oh please. This place isn't dangerous. You'd have to be really stupid to get killed or robbed. The most dangerous people I have ever encountered were drunk, obnoxious white kids in the east village during the weekends.
6 Comments
33
Newark, New Jersey
Blame it on New York!
34
Baton Rouge, Louisiana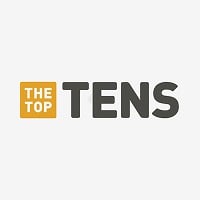 35 Lawrence, Kansas
36
Gary, Indiana
Becoming a ghost town
Ultra scary, even if only because of the birthplace of King of Pedophilia Michael Jackson! Hide your children!
I feel sorry for gary seing it's Michael jackson's birthplace and it should be known as city of the dump not city of the century.
Gary, Indiana is a deserted industrual city.
2 Comments
37 Inkster, Michigan
38
Atlanta, Georgia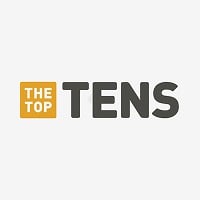 Atlanta is the capital and most populous city in the U.S. state of Georgia. With an estimated 2017 population of 486,290, it is also the 38th most-populous city in the United States.
Atlantans will kill for fun.
Its nice at some parts but so many people I know, died here
39
Minneapolis, Minnesota
I live in north minneapolis but it to dangerous, I went to the libary and have a big fight there and the plice came so we move to the south it safer there.
Just stay out from North Mpls.
40 Bedford Park, Illinois
41 Fort Worth, Texas
42
Miami, Florida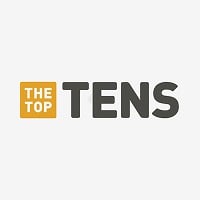 Miami, officially the City of Miami, is the cultural, economic and financial center of South Florida. Miami is the seat of Miami-Dade County, the most populous county in Florida.
You might run into the Kardashians, but other than that, it's great!
Stay out of little Haiti
T-storms
43 Ancorage, Alaska
44
San Francisco, California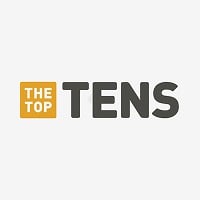 San Francisco, officially the City and County of San Francisco, is a city in, and the cultural, commercial, and financial center of, Northern California.
You are likely to die from Hepatitis due to the huge homeless population using the sidewalks for a toilet.
Earthquakes, so in 1906 the city was hit by an earthquake!
It's a beautyfull city, but hunters point it's a dagerous hood, but its cool
45
Denver, Colorado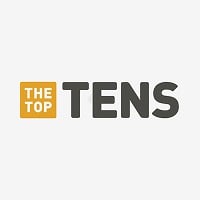 Whoever put this up here is retarded. I live in Denver and it's a very cultural and peaceful city, downtown is beautiful and there is no violence whatsoever. - Yatagarasu
There is just No Way that Denver,Colorado made this list at number 40 with Atlanta, Georgia as number 41? , Denver is No where near as Dangerous and should Not be on this list at all really, especially with Atlanta following, as if Hotlanta - Atlanta is not as dangerous... Yeah Right, Don't believe the hype... ATLANTA should be in the top 10 MOST DANGEROUS!
46
Raleigh, North Carolina
Someone getting killed almost every week
47
Tuscaloosa, Alabama
Have you seen Alabama Crimson Tide fans? They are mentally insane. They will murder you if you are and Auburn or LSU fan - DoroExploro13
48
San Antonio, Texas
Lived there for 10 years. Not that dangerous. Not really any more than a city of 1.4 million people averages like Philadelphia or Phoenix - westofohio
49
Buffalo, New York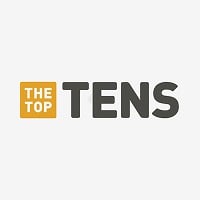 Buffalo is the second largest city in the U.S. state of New York and the largest city in Western New York.
At this point in the list, you can turn around. People are just naming cities at this point - Yatagarasu
50 Virginia Beach, Virginia
PSearch List
Related Lists

Most Dangerous Cities In America 2010

Most Dangerous Countries in North America

Top Ten Most Dangerous Countries in Central America

Most Dangerous Animals In Western America
List StatsCreated 18 Aug 2010
400 votes
65 listings
9 years, 89 days old

Top Remixes (11)

1. Detroit, Michigan
2. Camden, New Jersey
3. St. Louis, Missouri
HoldenFanatic

1. Detroit, Michigan
2. Flint, Michigan
3. Saginaw, Michigan
htoutlaws2012

1. Detroit, Michigan
2. Compton, California
3. St. Louis, Missouri
Coatsy
View All 11
Error Reporting
See a factual error in these listings? Report it
here
.