Most Influential Leaders of the 20th Century
DylanB_08
The Contenders: Page 3
41
Richard Nixon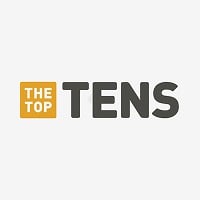 Richard Milhous Nixon was the 37th President of the United States, serving from 1969 to 1974 when he became the only U.S.
He brought an end to the war in Vietnam and the civil unrest in America. He was also partly responsible for bringing China into the international community and reducing tensions in the Superpower standoff between the USA and the USSR with the SALT initiative. However, his downfall came with Watergate, where he made a costly mistake of trying to prevent people from discovering the incident but he always maintained that it was a mistake of the heart and not the head, and that he never profited from his mistakes. After a long struggle, throughout his life and career, he decided to resign from office, so the country could heal and move on.
42
A. C. Bhaktivedanta Swami Prabhupada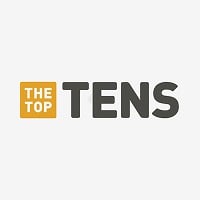 Srila Prabhupada was genuinely interested in the well being of all the living entities. Such was his compassion that even on his death bed he was only concerned to save all the people from sufferings and miseries. His humility, compassion, vision, determination, endurance, patience, enthusiasm and all the most important love towards all the children of God is unmatchable and would remain so. He did what big big organizations like UN could also not do, he built a home in which all of Gods children could live peacefully and happily.
He should be kept on, top list because what he did nobody could do in the entire history. He brought whole world under one roof that Lord Krishna is, God and we His children... Jai prabhupada
He is one of the true spiritual guru who had spread the krishna consciousness across the globe without any boundaries and explained the whole world about the Krishna and his Bhakti..
The best person ever known
V 12 Comments
43
Haile Selassie
He brought long term peace and modernization to the poor country of Ethiopia, He unified Africa by being instrumental in the establishment of the Organization of African Unity. He was a respected statesman around the world. May his soul rest in peace.
He was one of the greatest leaders in Ethiopian history. He had achieved so many goals which were targeted by him and by other previous kings.
Why not u put his beauty and majesty pic?
44
Narendra Damodardas Modi
Who would have thought that the tea-seller would serve India becoming its Prime Minister? He is the man who is vibrant, visionary, vigorous, valid and what not? He has made Indians once again realised that India is the best! Ya! He deserve to be at the top!
Whole world can see the influence of Modi! Modi!
He's the best leader in the world
If he's so influential how come I have no idea who he is? - BrideiMacBella
V 2 Comments
45
John F. Kennedy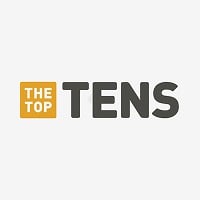 John Fitzgerald "Jack" Kennedy, commonly referred to by his initials JFK, was an American politician who served as the 35th President of the United States from January 1961 until his assassination in November 1963. The Cuban Missile Crisis, The Bay of Pigs Invasion, the Nuclear Test Ban Treaty, the ...read more.
Risked and lost his life by courageously attempting to take on the powerElites by his decision to shut down the Corruption of the Federal Reserve which would have a huge positive affect on the world by making an incredibly positive shift in the direction of the financial evolution of the planet.
46
Che Guevara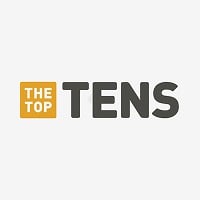 Ernesto "Che" Guevara, commonly known as El Che or simply Che, was an Argentine Marxist revolutionary, physician, author, guerrilla leader, diplomat, and military theorist.
""The most complete human being of our age" - Jean-Paul Sartre
47 Mesut Yılmaz
48
Woodrow Wilson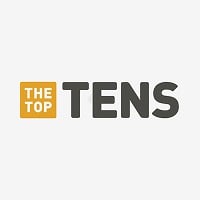 Thomas Woodrow Wilson was an American politician and academic who served as the 28th President of the United States from 1913 to 1921. Born in Staunton, Virginia, he spent his early years in Augusta, Georgia and Columbia, South Carolina.
President of the United States 1913-1921. Entered WW1 on the side of allies and influenced the result of the war. Mastermind of U.N. Wilson principles.
49
Olof Palme
Swedish Prime Minister 1969-1976 and the leader of the Social Democrat party until his assasination in 1986, A pivotal, renowned, and polarizing figure domestically as well as in international politics since the 1960s, Palme was steadfast in his non-alignment policy towards the superpowers, juxtaposed to support of numerous third world liberation movements following the process of decolonization including, most controversially, economic and vocal support for a number of dictatorial Third World governments.
50 Juan Peron
51
Warren G. Harding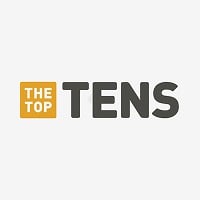 Warren Gamaliel Harding was the 29th President of the United States, serving from March 4, 1921 until his death in 1923.
52 Milorad Dodik
53 Ivo Sanader
54 Felix Manalo
55
Thomas Sankara
In his short time as president he helped to modernise Burkina
Faso and would of achieved it if he was not killied I say he take on the ideas of Thomas sankara and get ride of this upper class twites we have in office of start a true state for the working women our man
Introduced home grown solutions tohis country and by extention to Africa.
V 2 Comments
56 Mohammed Omar
57
Dr. Elisabeth Kubler-Ross
Changed the Western world's way of treating the dying - restored dignity to death - Everyman's Journey.
58
Lech Walesa
Leader of the Unions and later President of Poland. Influenced the fall of regime in Soviet Poland and the iron curtain.
V 1 Comment
59
Bülent Ecevit
He contributed to the acceptance of the right to strike and collective agreement. His party won three general parliamentary elections in 1973, 1977 and 1999. His government undertook a number of reforms aimed at stabilizing the Turkish economy in preparation for accession negotiations with the European Union. Bülent Ecevit was not only a politician but also a poet and a writer. He translated works by Rabindranath Tagore, T.S. Eliot, and Bernard Lewis into Turkish. He also translated the great ancient Sanskrit poem, Bhagvad Gita, into Turkish language.
Turkish politician, poet, writer, scholar, and journalist, who was the leader of Republican People's Party (CHP), later of the Democratic Left Party (DSP) and five-time Prime Minister of Turkey with intervals from 1974 until 2002.
60
Kwame Nkrumah
The leader of Ghana and its predecessor state, the Gold Coast, from 1951 to 1966. Overseeing the nation's independence from British colonization in 1957, Nkrumah was the first President of Ghana and the first Prime Minister of Ghana. An influential 20th-century advocate of Pan-Africanism, he was a founding member of the Organisation of African Unity.
PSearch List
Recommended Lists
Related Lists

Most Influential Americans of the 20th and 21st Centuries

Most Influential Rock Stars of the 21st Century

Most Influential and Important German Music Artists of the 21st Century
Top 10 Most Important and Influential People of the 21st Century
List Stats
5,000 votes
87 listings
9 years, 346 days old

Top Remixes (9)

1. Mustafa Kemal Ataturk
2. Adolf Hitler
3. Vladimir Lenin
hayyamturan

1. Adolf Hitler
2. Joseph Stalin
3. Franklin D. Roosevelt
Blue_Devereaux

1. Muhammad Ali Jinnah
2. Adolf Hitler
3. Ayatullah Ruhollah Khomeini
usmanalik
View All 9
Posts
Error Reporting
See a factual error in these listings? Report it
here
.