Most Powerful Fictional Characters
120075
The Top Ten
1
Goku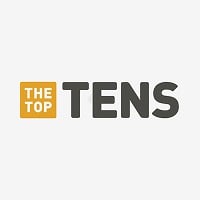 Son Goku (Kakarrot) is the main protagonist in Dragon Ball franchise created by Akira Toriyama in 1984. He had many abilities like, super strength, utilization of ki, flight, teleportation, super speed, enhanced reflexes, and Super Saiyan transformation that increase strength, speed, and durability. ...read more.
Sure, doing the death battle way with no power scaling would make superman the strongest, but he has not even reached his full potential yet. If he had gone to somebody like guru who could unlock that, his power would more than triple, making him the strongest. Also, it has been stated that a power level of 300 can destroy a planet, and he has enough power in him to, by my estimations, destroy several hundred BILLION planets. Sure he can't think and warp reality, but that is only because that is not how he is able to use his power. If anyone could do it just because they have power, Goku would be omnipotent. He is limitlessly strong than the world breaker hulk, as at even the beggining of dragon ball z he could destroy worlds. World breaker hulk took on the closest thing to superman there is, (and there are a lot of knock offs) the sentry, who without using his full power drew galactus to a stalemate in power, and if galactus dies, the end of the universe comes, but anyway, the sentry ...more
Maybe Goku its not the powerful fictional character ever, but he is the most powerful fictional character in our heart
Goku still didn't reach his full potential and he's at God level now, able to destroy galaxies or more and unlike Superman. Goku actually knows how to fight.
He can regenerate and resurrect himself and other he can dodge and attack even while being unconscious and xeno goku was still alive after the universe was destroyed and is mftl and multiverse level and while he was a kid he could go faster than light so multiply that by a trillion times and still it would compare oh and did I mention that he is the best martial artist I have ever seen he is literally a genius at fighting like the doctor who of fighting and no not the war doctor ando he is still getting stronger with every episode and as he gets beaten up he gets stronger as saiyans get stronger due to the zenkai boost
V 75 Comments
2
One Above All
The One Above All is by far the most powerful character ever created. The current number one, Goku, may be able to destroy galaxies, but I don't think he can make them on a whim, which is what it would take to be a speck of a blip on the One Above All's radar. The One Above All literally has power over everything. If Goku tried to fight him/her/it, The One Above All could easily just take Goku's abilities away, simply negate their existence. He/she/it could also negate his entire existence. That's real power.
Why is one above all not number one. Dude his name is one above all there can't be anyone stronger than him. I don't care how strong goku is, with a mere thought this guy could wipe him from existence.
He is boundlessly above absolutely everything, including existence and nonexistence, possibility, causality, dualism and non-dualism, the concepts of life and death, and his analogues at any level. - matenro
He made the all of marvel
V 50 Comments
3
Superman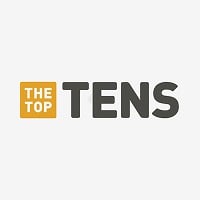 Superman is a comic character. And probably the first powerful superhero in the fictional world.The character was created by writer Jerry Siegel and artist Joe Shuster, high school students living in Cleveland, Ohio, in 1933. It was published by DC comics.The first animated superhero movie was superman.The ...read more.
Okay superman is extremely strong with basically unlimited power in all
Of his stats however if you have a stronger character feel free to post here and explain why
Speed
His traveling speed is extremely high capable of much faster speeds than light speed. Unfortunately traveling speed and fighting speed are totally different. An example is superman and Wonder Woman were sparring but Wonder Woman is faster than him in fights. An example is who is faster in a fight
Bruce lee or usain bolt
Power/strength
He can pick up a planet just saying
Durability
Literally flew through a red star

Unfortunately superman's powers and limits are extremely controversial because of how long his character existed with multiple changes to his character and powers
So let's just say he's as strong as he needs to be when the story calls.
Who knows probably superman
Is gonna reach a whole new limit to what his power is In a few years,
He has infinite power can lift infinite pages, pull the whole entire solar system penchant press the earth for a month and didn't break one sweat flew so fast the Spector had to stop him fought his own self from another multiverse won and shook the hole entire multiverse with each punch that's the same universe times infinity he can even tag the flash if her runs at him with his top speed witch is 1000 times faster then his own speed he even killed a fully developed doomsday with one punch he patched a hole in reality with his heat vision bigger feats than goku has ever done in his life that is why superman will win plus gokus flaw is he always wants to win fairly
I believe superman should be number 1 because every time get gets into a fight GE can't win he improves because he is of endless power on this earth yes I know that he can be affected if a red sun or kryptonite was involved but the only 2 people who would be smart enough to use that against him would be batman and led luthor and probably others who know his weakness and can obtain it
I don't know about you, but Buttercup is 10,0000,000 times more stronger than Superman
V 23 Comments
4
Saitama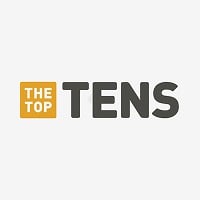 Saitama is the main protagonist of the webcomic and anime series One Punch Man, who could easily destroy a continent with one punch. He is bored with his extreme power. He is registered with the Heroes Association as a C-Class Superhero and is tasked to defend Z-City against Mysterious Beings.
Saitama, (AKA "One Punch Man") although a satire of every character mentioned on this list, could be defined as a god. When provoked, he'll defeat enemies with just one punch. With his only noticeable weakness being that he needs to breathe, Saitama is a sure pick for this list.
His power is so great, feats can't even describe him. Because if he were to show his true power, it would be beyond human comprehension and all who hear of his true power would implode from having their brain overloaded.
Saitama is a comedy character created to simply be more powerful than anything and by anything I mean that any creature or other character that you think that can beat him is going lose with just "one punch"
He's a monster dude
V 45 Comments
5
Galactus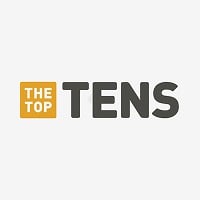 Galactus is a fictional character appearing in American comic books published by Marvel Comics. Formerly a mortal man, Galactus is a cosmic entity who originally consumed planets to sustain his life force, and serves a functional role in the upkeep of the primary Marvel continuity.
V 1 Comment
6
Bill Cipher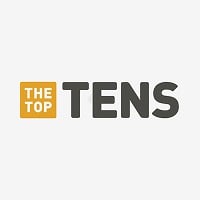 Bill Cipher is a triangular dream demon formerly existent only in the mindscape who wished to gain access to the real world. He has been running amok in Gravity Falls, Oregon since being summoned by Stanford Pines over thirty years ago. He is known for his mysterious demeanor and sadistic humor. He ...read more.
This guy can literally warp reality to his will. He takes control of entire dimensions as if it was as simple as adding a new card to your collection. No-one can compete with him.
It's awesome to see this guy up against The Silver Surfer. But if you don't know this guy, you would never know how powerful he really is! - LarkwingFlight
He is able to warp reality and can (allegedly) see into the future. With this he could sneak up on any enemy and explode their hearts
His powers:
Clairvoyance
Piano playing
Cross-Dimensional Awareness
Illusion manipulation
Intangibility
Innate Capability
Nigh Omnipotence
Laser Manipulation
Levitation
Molecular Manipulation
Nightmare Inducement
Possession
Precognition (of potential scenarios)
Pyrokinesis
Size shifting
Telekinesis
Telepathy

Source:http://gravityfalls.wikia.com/wiki/Bill_Cipher

Conclusion: Bill is OP x305
V 18 Comments
7
Thor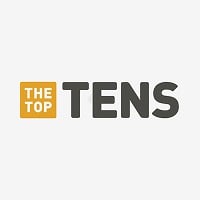 Thor is a fictional superhero appearing in American comic books published by Marvel Comics. The character, based on the Norse mythological deity of the same name, is the Asgardian god of thunder and possesses the enchanted hammer Mjolnir, which grants him the ability of flight and weather manipulation ...read more.
What how is he above vegeta.
8
Thanos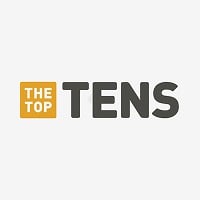 Thanos is a fictional supervillain appearing in American comic books published by Marvel Comics. The character first appeared in Iron Man #55.
Thanos is wayy stronger than Goku - therealman
9
Silver Surfer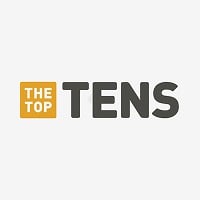 The Silver Surfer is a fictional superhero appearing in American comic books published by Marvel Comics. Born Norrin Radd, the Silver Surfer's abilities are given to him through the Power Cosmic. His first appearance was in Fantastic Four #48 in 1966 and was created by Stan Lee and Jack Kirby.
Surfer is easily the most powerful comic book Superhero, The Power Cosmic allows him to do anything, he's unstoppable
Nothing compared to Goku.
10
Kirby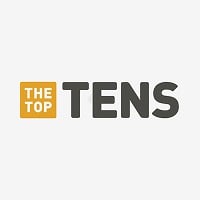 Kirby is a fictional character and the protagonist of the Kirby series of video games owned by Nintendo and HAL Laboratory. His first game was created in 1992, and the pink puffball has made his way into the hearts of fans of all ages.
This guy May be cute, but is actually terrifying. According to death battle, he can beat majin buu, can crack a planet in half with his bare fist, survive a planet sized explosion, can throw a creature on a frying pan about 30 times his size over the surface of the sun and back to earth (or pop star), can devour entire planets, and his warp star can travel around 22,000,000,000 times the SPEED OF LIGHT. (Yes, I did the math.) This should be even higher, and is without a doubt the strongest Nintendo character ever. - CatsOMG
Kirby is not even strongest. I can list like 50 characters that are stronger than Kirby. I admit that he's extremely powerful, but not the strongest. - therealman
If no one noticed, when having no powers the pause menu on Kirby:Planet Robobot clearly states that kirby is a being of infinite power who can eat anything and copy anyone's special abilities and use them as his own, as well as the enemy can.
Note that Kirby can do all of this when he's ONLY an infant. And him as an adult would screw literally everyone over.
This guy has cracked a planet in half,runs on water,tanks a planet sized explosion,kan inhale entire forests,imitate the powers of his enemies,duplicate himself,summon helpers,his warp star is faster than light...
V 13 Comments
The Newcomers
?
SCP-173
Able to kill 1/3 of liathitans (can't spell) witch could destroy tree of life - ikerevievs
? SCP-001
The Contenders
11
Batman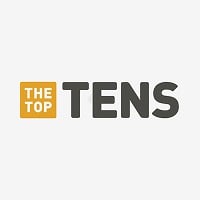 Batman aka Bruce Wayne is a fictional superhero appearing in American comic books published by DC Comics. The character was created by artist Bob Kane and writer Bill Finger, and first appeared in Detective Comics #27.
Batman is number one. He killed the ultimate evil and the entire justice league!
He's batman, so you can't beat him
He created blindness.
HE BEAT SUPERMAN IN BATMAN VS SUPERMAN. HIS NAME IS FIRST IN THE TITLE.HE IS #1#1#1
V 8 Comments
12
The Presence
Wipes out universes with single thoughts dude! That's all I'll say about that
13
Doomsday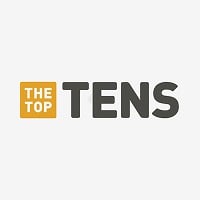 Doomsday is a fictional supervillain appearing in American comic books published by DC Comics, usually depicted as an adversary of Superman.
Would anybody like to explain to me why The goddamned Doctor is above Doomsday? The being so strong that he literally cannot permanently die? He could destroy everybody on this list, if not the first try, then the second.
Can't die (not technically), becomes immune to what killed him. Way too low
Way down here why
14
Darkseid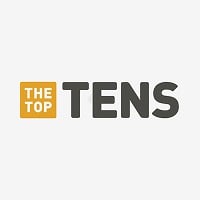 Darkseid Has many times proven to take on the entire justice league and barely loose. HE is indeed much stronger than superman and I therefore argue him at about the same level as beerus with the anti life codex.
15
The Doctor
I pick The Doctor for a few reasons: He's basically capable of anything. The size of his brain is so great, that what's inside of it would kill a human. He killed Satan. There's as much strength in his kindness as there is in any super hero's power. He defeated a billion billion Daleks. Technically The Silence destroyed the universe (unless it's occurred on multiple occasions, because I don't know everything), but he did put it back together. He's upended some of the most diabolical plans ever concocted with centuries of planning and execution and did it in a few moments. His will to save as many as possible (he always gives them a chance). A lot of the other characters are mostly written but he's done it on screen since 1963 (granted it went off the air for a while), but still... He was created with the limits of 1960s filming capabilities in mind, so he didn't get some of the over the top characteristics that a comic book character would get. Anyone can go in and create an all ...more
Very simply put...There are two contenders for the top, always, Goku and Superman. Neither have the brainpower, technology, or frankly the terrifying mind to defeat a man who can not only wipe out entire galaxy-spanning empires like they were flie on his food, but at one point, felt not even a drop of remorse for doing it. He has defeated Gods that are expicitly All Powerful, and once destroyed not only the ENTIRE UNIVERSE, but all of TIME AND SPACE...And then brought them back, because he's just that decent.
Personally learn to spell fly/flies before saying your character is the best.
The doctor is as close to a god as any above.
V 5 Comments
16 Oshtur
17
Hulk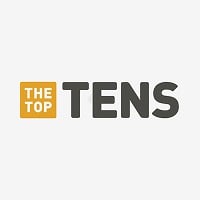 The Hulk is a fictional superhero appearing in American comic books published by Marvel Comics. The character was created by Stan Lee and Jack Kirby, and first appeared in The Incredible Hulk #1.
Dude he can't die! Bullets won't kill him, bombs won't kill him, even being flung to space to another planet never killed him, there was even a war called World War Hulk (in the comics) legit this guy's the strongest! Even when his Bruce Banner side dies, his hulk side remains alive forever. He's indestructible AND immortal.
Yo guys please put hulk in number1 cause goku is not the strongest hulk is
Hulk is not indestructible but close
Hulk is way stronger than Thor, also I know Batman did beat Hulk in a fight but if the tables were turned to say hands down muscle to muscle Hulk would obliterate Batman in seconds and if we're doing different variations I call Zombie Hulk to the stand.

Zombie Hulk ate Silver Surfer and Galactus with the aid of other infected supers and gained the power "Cosmic" with almost nigh omnipotence in power so with that power he'd be at least number five, With Goku, Saitama, Superman and One Above All ahead of him in that order.

Thank you for reading my opinion and validating it good day.
V 5 Comments
19
Odin
Odin is arguably much stronger than thor
20
Akuma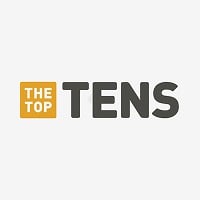 1: because he tied with Asura
PSearch List
Recommended Lists
Related Lists

Top 10 Most Powerful Real and Fictional Beings
Most Powerful and Dangerous Fictional Items

Most Powerful Naruto Characters
Most Powerful Dragon Ball Z Characters
List Stats
2,000 votes
295 listings
4 years, 191 days old

Top Remixes (15)

1. Superman
2. Saitama
3. Darkseid
CrimsonShark

1. Superman
2. Akuma
3. He-Man
WWEWBMortalKombatFan

1. Kraken
2. Sphinx
3. Minotaur
Sarcasisim
View All 15
Posts
Error Reporting
See a factual error in these listings? Report it
here
.