Best Quarterbacks in NFL History
The Top Ten
1
Joe Montana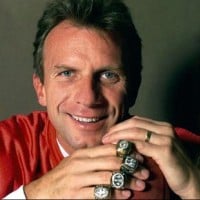 Joseph Clifford "Joe" Montana, Jr., nicknamed Joe Cool and The Comeback Kid, is a retired American football quarterback.
Joe Montana is definitely the best and I definitely agree that Tom Brady is second so I'm glad they put those two on there aren't you?
Joe had the amazing ability to place the ball in the hands of his receivers without them missing a stride! Better than any other QB in history at doing this!
Four superbowl wins... Great throws all the time - BoredTexasDude
49ers fan coming in. The best QB of all time. Better then Tom Brady nobrainer.
423 Comments
2
Tom Brady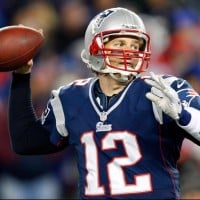 Thomas Edward Patrick Brady, Jr., is an American football quarterback for the New England Patriots of the National Football League. Brady is known for being the only quarterback in history to win 6 Super Bowls, and is often considered one of the best quarterbacks of all time. Brady is also frequently ...read more.
He holds more records than any other quarterback, highest winning percentage of any quarterback, he's won 3 Superbowls and 2 MVPs in the 9 years that he played. Obviously he's the best. One more Superbowl and no one will ever be able to touch him.
the best QB of all time he's won the superbowl 3 times amazing
Brady will be the best ever, because he is the most consistent, and when you come down to it, it's not how many games you play in, but what you do in that span of games you play, Brady is just over 80 career winning percentage which is first in the super bowl era of any quarterback current or all-time up to this point. Add in his 13-2 record in the playoffs, 3 super bowls, 2 MVP awards and the chance at adding to that list of mvps and championships this year, and a chance at a perfect 19-0 season is just extraordinary, as one commentator said it best, "He is as good as humanly possible. " You don't have to break every single record to be the best ever. I also forgot to mention the fact that Brady and the Patriots hold the record for the most regular season consecutive wins (18), most consecutive wins overall (including playoffs) at 21, Brady holds the single season td record for a regular season at 50, tied Staubach for the most wins in his first 100 starts at I believe it was either ...more
We have never seen and may very well never again see someone performing at as elite of a level and for as long of a period of time as Tom Brady has, in a sport where careers generally last no longer than 10-15 years depending on position. Brady already holds the record for most QB wins in NFL history, a record that will be looked back upon years from now as untouchable. To put into perspective how great Brady is, the Patriots drafted Jimmy Garoppolo five years ago to groom him to be Brady's replacement thinking Brady would decline sooner rather than later, but instead he went on the best four year stretch of his career, forcing the Patriots to trade Garopplo while they could still get something in return. (Speaking of which, remember when Joe Montana got traded because his backup was becoming better than him)?

It's just a shame that so many people can't appreciate how great Brady is because they believe false narratives spread by ESPN and a league commissioner who has never had ...more
872 Comments
3
Peyton Manning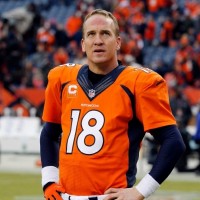 Peyton Williams Manning is a former American football quarterback who played 18 seasons in the National Football League for the Indianapolis Colts and Denver Broncos.
Peyton Manning is HANDS DOWN the best QB ever. Peyton is the only QB that can take his team year after year after year and make the playoffs (by himself). He's the only one out of all of these other guys that can take a rookie TE or rookie WR and make them look like a 8 year a VET. You don't have to be a Colts fan to know who is the BEST QB EVER.
Super bowls are not everything. He has the most TD in a season. He has the most TD all time. 5 time MVP - Patriotsdoodoo
I grew up watching this guy. He's had his ups and downs, but he has always performed extremely well. He holds 6 NFL records, and tied with 3 others. This guy is the best. I'm actually surprised that john elway made it to 5th too. He's also pretty good.
People compare him to Brady just because they played in the same era and Brady has two more rings. I respect that argument, but three more MVPs at least evens the argument. We're not even considering records either. Manning has had better receivers (not that Tom hasn't had some good ones), but Tom has the clear advantage in his coaching staff, which is actually much more important. The early Patriots were also known for their great defense, a side of the ball neglected by the Colts for almost Manning's entire career. When Brady got a defense again in 2014, you saw what happened-Superbowl. When Manning got a defense in 2015-Superbowl. No matter how good a QB is, he's not winning anything without a solid defense. It really illustrates how elite the Patriots are as a organization when you consider their ability to maximize players' strengths within their system, maintain consistency, and compete for a title shot every year.

Still, you have to give credit where credit is do, and ...more
Enough of Tom Brady being better than Peyton Manning that's just crazy. I mean come on Peyton Manning has every thing you need in a quarterback, but Tom Brady his whole career has had a great offensive line, but Peyton Manning a lot of years had the WORST offensive line. Peyton Manning has a stronger, and more accurate arm than Tom Brady. Peyton Manning went to the playoffs 9 times straight tying an NFL record with the Tom Landry's Dallas Cowboys. Peyton Manning also works harder, plays harder, knows the game better, and has been in the league longer. Though Peyton only has 1 ring, and Tom 3 teams need Peyton. Peyton Manning and the colts went 10-6 and a loss to the jets in the Wild Card round who went to the AFC Championship. The Next The Colts went 0-13 before they finally won, went 2-14 overall, had 3 different staring quarterbacks alone that year, and got the number 1 overall pick in the NFL Draft with out Peyton Manning. I bet if Tom Brady was out for a whole season the Patriots ...more
464 Comments
4
Dan Marino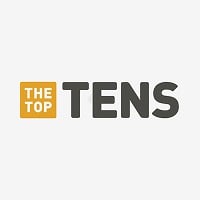 Daniel Constantine Marino Jr. is a former American football player who was a quarterback for the Miami Dolphins of the National Football League.
Can Marino is the Boat he should be number one on this list now! he is overrated
Retired first in almost every major passing record for both career and single season, including 4th quarter comebacks. The only reason John Elway is considered the comeback king is because his team considered overtime wins as 4th quarter comebacks, Dan Marino's team didn't, and by definition of comeback, an overtime win isn't a comeback. Dan Marino-36, John Elway-35, Peyton Manning-35, for top 3 comeback leaders, according to Pro-Football-reference. Com. Another Reason Elway is considered the comeback King is because he didn't throw 2 interceptions in the 4th quarter of the super bowl, but John Elway would have never won a superbowl had it not been for Terrell Davis scoring 3 touchdowns vs green bay. John Elway played terrible in the big game, just look at the superbowl stats. Dan marino deserves to be ranked #5 all time, not John Elway
Dan "The Man" Marino is the greatest to play the game. Not only because he capitalized even with the lack of talent on the roster throughout his time with the organization, but as a sophomore in the league broke every single season passing record in an era where DB's had the advantage and run n gun spread offense was still not even considered by many coaches.

Instead he thrived in a hard nosed league at the age of 23 until he was 37-39. He individually put two receivers on the brink of being hall of famers Mark brothers, Fryer. Even with no running game he managed to keep Dolphins in the heat of the AFC East title every year. The fire and determination you could see in Dan Marino play made me idolize the work ethic he put forward, and being born in 1992 myself I never had to many memories of watching the great, but over the years I have done nothing but look at game film of Marino, and his release precision, and confidence is unheralded in today's NFL. He is one QB ...more
Simply the best pure passer the game has ever seen. He did the best with some of the most mediocre talent around him. Put Marino in the 49ers teams of the 80's cowboy teams of the 90's or patriots teams of the 00's and Marino would have won double figured superbowls. True class act and great leader
116 Comments
5
John Elway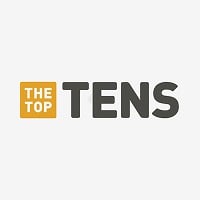 John Albert Elway Jr. is a former American football quarterback and current executive vice president of football operations and general manager of the Denver Broncos of the National Football League.
Tom Brady wished he could hold this guys jock strap. Because of rule changes that protect the QB from being touched Tom has prospered. If he had to play the game in Johns era he would have been a 3 year QB at best
He is my number 10
His dive in Superbowl XXXII is one of the greatest moments in NFL history and rewatching today still gives me goosebumps. He really wanted that Superbowl victory and he got it, and then he followed it up with a second Superbowl win the following year.

His entire career was great and he was exciting to watch. The Broncos were almost a dynasty when he was their quarterback.
Come on... Pure foot ball player. Should be #1... People who did not like him watched him if he was behind 21 to 7 with 4 minutes left he was a class act. I miss those days. I almost stoped watching football when he retired. Manning saved me...
Should be over Manning and Marino at least!
109 Comments
6
Brett Favre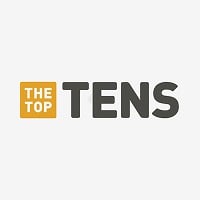 Brett Lorenzo Favre is a former American football quarterback who spent the majority of his career with the Green Bay Packers of the National Football League.
Who can still play @ a high level at age 40? 33 TD 7 INT 4200 yards... The numbers do not lie.

Let me ask you this when you say Montana or Elway or Marino... Did any of them have to play 8 games a year in Green Bay? Can you imagine how cold it is up there. I'm from Los Angeles and trust me it is hard to twirl my thumbs when its that cold.

I can also make the argument Montana had Rice and Elway had Terrell Davis. Favre never had a marquee player on Offense, but he was fortunate to play with the great Reggie White for a couple of years. Favre will be great forever. - lookmyeyes
Favre has every record in the football bible. Manning, Brady are looking up at him. Favre was a real football player. you never saw him slide or shy away from a hit unlike Brady or Manning. He was the guy looking to take out a linebacker to get his running back an extra yard. He made all the throws and put passes in impossible spots with the strongest throwing arm I've ever seen for a quarter back or an MLB pitcher. The most exciting player to watch in the history of the NFL. Favre would make the sort of plays that make you go "how did he do that", "What was he thinking when he made that throw'? Good or bad he was fun to watch. Having Favre at quarterback could turn a 4-12 team into a Super bowl contender. It didn't matter how many points this guy was down in a game if you were a fan of the team he was facing you knew it wasn't over till the clock said zero. he was Magic in the 4th quarter. He didn't have all time Receivers like Marvin Harrison, Reggie Wayne, Randy Moss, Jerry Rice to ...more
Love Favre, but were is his partner in crime the Hail Mary King himself Aaron Rogers? Whoever made this list isn't a fan of football without putting Rogers on dis list.
Yes
148 Comments
7
Johnny Unitas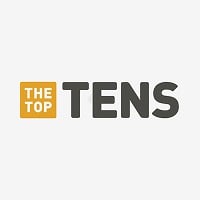 John Constantine Unitas, nicknamed "Johnny U", or "The Golden Arm", was an American professional football player from the 1950s through the 1970s.
This man not only had fantastic numbers in the passing game with records that still stand today, but the leadership and unity he brought to the Baltimore Colts was like no other. Quarterbacks today play well with lots of pads and protection by the refs. Unitas played with sometimes broken bones in a brutal scene of hard gridiron. Alongside his toughness and amazing skill was the greatest humbleness and modesty ever seen in a football player.
Put Unitas in today's game, with today's rules and he would stand alone. Still, the only discussion should be who was second best.
HOW IN THE WORLD IS HE ONLY NUMBER 7! HE REVOLUTIONIZED THE GAME! HE INVENTED THE 2 MINUTE DRILL, 3-STEP DROP, 5-STEP DROP, AND THE PASS FIRST OFFENSE! ALL THE QBS WHO ARE NUMBER 6-1, DAN MARINO, JOHN ELWAY, BRETT FAVRE, PEYTON MANNING, TOM BRADY, AND JOE MONTANA MIGHT HAVE NOT EVEN HEARD OF THE PASS- FIST OFFENSE THAT MADE THE HALL-OF-FAMERS, IF IT WASNT FOR JOHNNY U. THIS LIST JUST SHOWS HOW FAR BACK YOUNGSTERS THESE DAYS REMEMBER. THEY don't REMEMBER BACK TO THE 50s-60s ERA WHERE ONLY 1 QB WAS ON TOP OF THE WORLD... JOHNNY UNITAS
Oh come on, with the generalizations of kids these days. by the way, I know who Johnny Unitas is ( he played against Joe Namath and the Jets in Super Bowl III. - MusicalPony
Greatest Player of all time. Some may argue that Deion Sanders, Jerry Rice, or Peyton Manning may be the greatest, but the true title goes to this man. He should be number 1. Not only set many, still unbroken, records, but also always popular among fans. He will be remembered forever.
85 Comments
8
Steve Young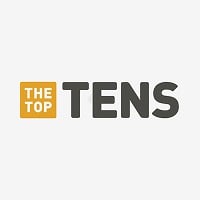 Jon Steven Young is a former professional American football quarterback who played 15 seasons in the National Football League and is best known for his 13 seasons with the San Francisco 49ers.
I hate Steve young and any 49er QB, but objectively this guy was the best I've ever seen, or maybe #2 behind Peyton Manning. He had a strong arm, was tough, was accurate, and could run. His defining highlight was that incredible run against the Vikings. If he was on the team of the 1980's, he would have won 6 Superbowls, not just 4.
In his short NFL Career as a starter. NOBODY Made an impact like Steve did. No one ran with as much guts and instinct and at the same time was intelligent enough to understand defenses like he did. Highest rated QB EVER! Most Accurate QB Ever. Biggest heart ever.
This guy had some big shoes to fill and he did a damn good job of it
Was a beast on the ground and in the air! With the best career passer rating, he is obviously the most consistent. - iknowcierrewoods
34 Comments
9
Drew Brees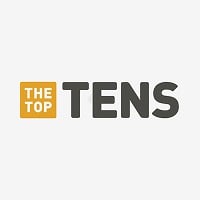 Drew Christopher Brees is an American football quarterback for the New Orleans Saints of the National Football League. He is the only player to have back to back to back 5,000 yards in three seasons straight. Brees also has the all time best completion percentage with 66.95%.
Unless he gets injured, Brees will probably finish his career in all of the major passing categories - yardage, touchdowns, playoff appearances, playoff victories and Super Bowl appearances and perhaps SB victories. And he's only approaching his prime with a middle-to-just-above average receiving corps and an average defense. Easily better than Roethlisberger (who's had the benefit of a marvelous defense), Tarkenton (who never won a Super Bowl) and Favre (who was erratic throughout his career and the passing records he has can be attributed to his longevity, not so much his talent). Brees' statistics already have surpassed many of Young's and Warner's. Barring injury, Brees will wind up being in the group with Montana, Brady, Manning, Elway and Bradshaw and his statistics are reflecting that as his completion yardage averages between 4,000-5,000 each season and 40 touchdowns. Depending on the talent surrounding him, he may also add one or two Super Bowl rings - as well as SB MVP - to ...more
I have an actual real job and work to do, so I'll make this short and sweet. Brees will likely finish his career in the top 3 in every important passing category:

1. Completion Percentage - #1
2. Passing Yards - #1
3. Total TD Passes - #1 (Peyton Manning may beat him on this, but it will be very close, and he will finish worst at #2 and likely #1).
4. Most Attempts (combine that with best accuracy/completion percentage - that's impressive).
5. Most completions (again combine that with the best completion percentage of all time when he retires)

I have to get back to work so I don't have time to check all the other stats. He made every offense player around him a star (i.e. best in the league/NFL all time stat breaker #'s for some of those receivers/running backs, i.e. Jimmy Graham competing with Ron Gronkowski for NFL season stat history #1 records with Drew, but a 25ish mediocre player with a very good Wilson starting for Seattle). When those players went to ...more
He's the best of all time
9... 9... 9! Is Dan Marino number 3? YEAH! Who leads Dan in basically every stat, including Super Bowls, Drew Brees. In fact, Brees leads everyone in almost all QB stats. Sure stats aren't everything but then we consider Brady a goat due to his winning. If so then why is Dan Marino even up here. If we rated every player like we did with Dan Marino, Drew Brees would be by far the best. Drew has barely had any star recievers and makes everyone look better than they actually are. The only really star receiver he has had is Michael Thomas. Brady has had Julian Edelman, who is a SUPER BOWL MVP! Plus many others. Also Brees has carried many teams with abysmal defense to great records just from his insane talent. Brees is the greatest player, let alone greatest quarter back, of all time.
114 Comments
10
Terry Bradshaw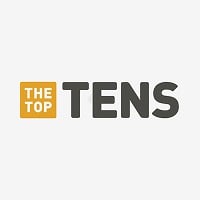 Why are people using this section to talk about Roethlisberger? He does not compare to Bradshaw. I watched in person the Steelers destroy my Chiefs at Arrowhead the last year Bradshaw lead his team to the Superbowl. With the exception of Elway, I have never seen a quarterback throw on the run as accurately as Bradshaw. He was tough, gutsy, and could throw the long ball as good as good as the best. Yes, Bradshaw had great receivers, but it takes a great passer to be as accurate as I witnessed in person.
He sings way better than Justin Bieber.
I'll give some love to my boy TB even though I think it's really montana for sure.

A little surprised Ben Roethlisberger isn't even in the top 41? - madcowsarecrazy
I love Terry Bradshaw, and I am suprised he is not higher because he is in the Hall of Fame. I am also a huge Steelers fan.
69 Comments
The Contenders
11
Aaron Rodgers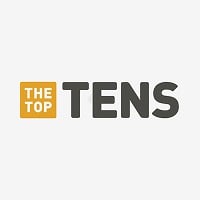 Aaron Charles Rodgers is an American football quarterback for the Green Bay Packers of the National Football League.
He should be number 1
He's breaking more records even than Brett Favre! And he won two super bowls!
HE IS THE BEST!
If Brett Favre is a legend in Green Bay, and nobody can deny that, what is bigger than a legend? Oh, I know: Aaron Rodgers is! One NFL title in 4 seasons (so far) as opposed to one in 16. You do the math.
His accurate passes are unique in today's NFL. Other QBs can throw accurate passes too, but they don't even come close to Rodger's consistency. Plus, he can also run when no passing opportunity arises, which makes him the most complete quarterback ever. He should be number 2, second only to Payton Manning!
135 Comments
12
Troy Aikman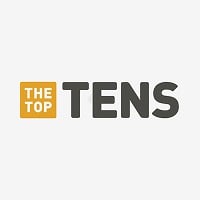 Troy Kenneth Aikman is a former American football quarterback who played for the Dallas Cowboys in the National Football League.
Best quarterback ever
Troy always came threw no matter the situation shame for the concussions
Aikman had weapons around him (Emmitt, Michael Irvin, great defense) but he always stood in and threw regardless of the hit he knew was coming. Super strong arm and great accuracy. Definitely a Top 10. And even though Otto Graham should be on this list, there's no need for Tom Brady so no reason to push anyone else out.
3Superbowls, what can I say, and don't give me, he had that line or receivers or that running back (what's his name) haha
47 Comments
13
Roger Staubach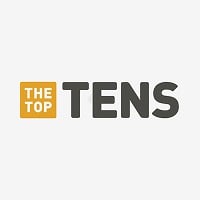 Roger Thomas Staubach, nicknamed Captain America and Captain Comeback, is a former American football quarterback in the National Football League.
Roger Staubach had the Highest Rating when he retired after the 1979 season. Over 30 years later he still has the 2nd highest Winning Percentage for Quarterbacks with 100 or more starts. He played really 8 full seasons & took the Cowboys to 4 Super Bowls. His 9th season as a starter he was injured most of the year & came in to to pull out a Cowboy Victory against the 49ers in 1972. The 2 Super Bowls he lost as a starter he lost to the Greatest Defense of All Time (the Steelers). If Tom Landry would have played Staubach in Super Bowl V against the Baltimore Colts he would of won that one. Defenses in the 70's were allowed to use their hands on the receivers back then, much more than today. Mel Blount of the Steelers might be kicked out of a number of games if they used today's rules in the 70's. It's very hard to say who's the Greatest because of rule changers in each decade, but Staubach takes a back seat to no one. He also run the Football like Steve Young & Michael Vick. He run away ...more
Amazing and Awesome! Great under pressure, he could be down by a touchdown, 4th quarter seconds left, we come back for a victory.
Roger Staubach, a great man, should be number one.
When Roger Staubach was behind center you felt as though you always had a chance to win. My memories of watching him play when I was a kid were created from two different perspectives. The first was as a fan of the Miami Dolphins and completely indifferent to the Cowboys. The second was as a fan of player whose heroics had captured the imagination of a seven-year-old boy who could identify those heroics as both truly individual (in a team sport) and truly spectacular. I wasn't a Cowboys' fan - I was a Roger Staubach fan. What I remember most was his leadership and his ability to run the two-minute drill. Countless games where the Cowboys were down (by more than a field goal) in the fourth quarter with well under two minutes to go and you just knew they were going to win. You knew it, the Cowboys and their fans knew it, and their opponents knew it, You knew that when it came down to crunch time Staubach would drive his team the full length of the field and score the touchdown to go up ...more
36 Comments
14
Otto Graham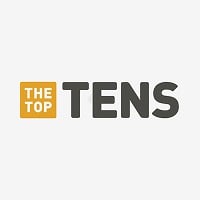 Otto Everett Graham Jr. was an American football quarterback who played for the Cleveland Browns in the All-America Football Conference and National Football League.
The greatest forgotten quarterback of all time. Sad times for Browns fans when the possibly greatest passer ever, who played for Cleveland, did so in the pre-Superbowl era that no one seems to care about. The rules have changed and it's difficult to compare different eras, but the one thing the game still needs is toughness in the clutch. You cannot possibly argue that Otto Graham takes a backseat to anyone there.
People tend to pick quarterbacks who played during their time and whom they watched play. you never hear otto's name spoken when folks talk about the greatest quarterbacks, but he is without a doubt the greatest quarterback ever. he played for 10 years and took his team to the world championship in all 10 years winning 7 times. he led his team to the first perfect undefeated season in 1948. this 7 time world champion quarterback played for 10 regular seasons and 10 post seasons and only lost 17 times. he is the best ever. Period!
Graham played in an era when it was much more difficult to put up the stats successful quarterbacks today enjoy. His championship record should speak for itself. I would like to see the great quarterbacks today try to have the success Graham had if they played in his era. He is simply the best ever.
the consummate leader, Graham played four years the the All American football conference and six in the NFL guiding the browns to the title game in each of them. No quarterback has won more championships then him.
29 Comments
15
Eli Manning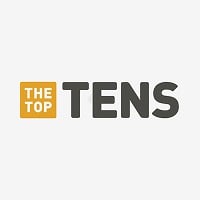 Elisha Nelson "Eli" Manning is an American football quarterback for the New York Giants of the National Football League. He is the younger brother of former NFL quarterback Peyton Manning.
Took out the best team ever assembled in the NFL - blucas180
He's not the greatest quarterback in terms of pure talent, but he has managed to win where it really counts. He led the Giants to 2 Superbowls over excellent Patriots teams, as well as upsets over great Packers teams on the way to both Superbowls. The win over the 15-1 2011 Packers was particularly impressive.
Eli is way more clutch than half the quarterbacks on this list some of which have not ever won a Superbowl. Not to mention eli has won two super bowl despite being the underdog team in every game. He is also still in his early thirties and has a chance to win more Super bowls and more Superbowl mvps.
Leading the Giants to victory in super bowl 42!
50 Comments
16
Fran Tarkenton
Easily top 10 of all time and I would have him in TOP 5. Most underrated QB of all time, held virtually every passing record by a mile before the the liberal passing rule changes.
One of the only 2 good QB Minnesota has ever had - RawIsgore
"The Scrambler." Tarkenton held just about every NFL passing record that existed when he retired. He also changed the game by becoming the first quarterback to take off and run when his receivers were covered. - BurtReynoldsWig
What are Aaron Rodgers and Terry Bradshaw doing ahead of this legend? Fran was revolutionary! When he retired he was the best stat-wise Quarterback in NFL history. Should definitely be higher.
12 Comments
17
Bart Starr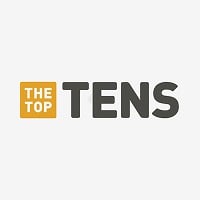 Bart Starr best for all time. No one else has won 5 championship rings. His teams were devoted to him because of his leadership ability. I think he was overshadowed by his coach and did not always get the respect he truly deserved. If you were to ask his team mates they would admit that they took as much leadership from Starr as they did the Bear.
Bart Starr was a phenomenal QB. He would be much higher on this poll except that people don't remember him. Only the most hardcore and devoted of NFL fans would have the knowledge of his unbelievable ability.
bart starr has won more championships than anyone. he is the greatest. brett favre is 2nd best! - jwileson
Technically Has Won More League Championships Than Any Other QB - mikeman317
29 Comments
18
Jim Kelly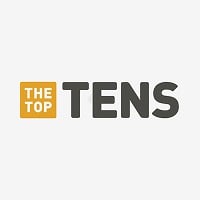 James Edward Kelly is a former American football quarterback who played in the National Football League for eleven seasons and spent the entirety of his NFL career with the Buffalo Bills.
Number 1 no huddle QB
Won the AFC championship four times in a row, popularizing the no huddle offense and calling plays with multiple formations as he looked at the defense. One of the GREATEST quarterbacks to play the game hands down.
Best qb in history should be number 1
Although he did not win a Super Bowl He started the k gun and made it to 4 super Bowls in a row. I can see some of these other QB in here but Brady Quinn are you kidding me how does he make it in to the top 100 let alone top 25 pst
22 Comments
19
Ben Roethlisberger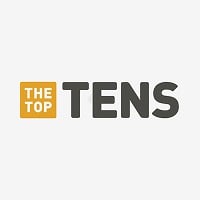 Benjamin Todd Roethlisberger, Sr., nicknamed Big Ben, is an American football quarterback for the Pittsburgh Steelers of the National Football League.
Big Ben has always been a great QB and I sure hope he gets another Super Bowl win under his belt before he leaves the sport.
Pick Ben roethlisberger
Ben Roethlisberger is the most underrated QB of all time by a long shot. Had he not been falsely accused of sexual assault he would be around 7 on this list. How many QB's can say that they've won two Super Bowls and been to three. He is sixth all time in playoff wins, and unlike his 2004 counterpart Eli Manning he has more than just two seasons with a playoff win, he has five. And that is with a pretty god damn terrible offensive line and back running backs (until recently). And some make the case that he has won with bad play on his part and being carried by a great defense, but what they probably don't know is that his career passer rating is 94, ninth all-time, and 10.5 points better than Eli, who is 36th on the list, and worse than Alex Smith, Ryan Tannehill, and Matt Schaub.
I am a big Ben Roethlisberger fan and even though I don't think he is the most accurate, smartest, greatest quarterback ever I do believe he is the toughest and probably one of the strongest when it comes to distance throws.
47 Comments
20
Norm Van Brocklin
The first viking coach
Most people probably never heard of him but this guy had an arm on him
Lead the Eagles to beat the Packers in the 1960 championship game. The only
Time that Green Bay team lost a championship or Super Bowl. That Green Bay team was considered the most dominant of all time. I saw the game live.
The man who set the record for most yards in a game that to this day still hasn't been beaten. - htoutlaws2012
3 Comments
21
Tony Romo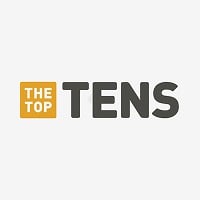 Antonio Ramiro Romo is an American football television analyst and former quarterback who played 14 seasons with the Dallas Cowboys of the National Football League.
We all know " Tony Romo " is a fragile qb, but that don't matter at all. People think he is horrible just because he gets hurt a lot, but he has one of the best passer ratings in the NFL. People also have say Tony Romo should not start over 2016 4th round pick Dakota Prescott

Know as Dak Prescott, well yes he should let me tell you why, this is just like the decision that the 49ers had with Alex Smith and Colin Kaepernick Tony Romo can get a lot of yards in a game, more than dak Prescott, because he has great short, medium, and deep accuracy. Just know that Tony Romo is a great qb. If his injuries don't kill him they are going to make him stronger. Tony may not be the best, but he is great.
The 2015-2016 Dallas Cowboys season epitomized why Tony Romo is so important to the them, and is one of the best NFL quarterbacks. Yes, he does get hurt, but give the guy a break, he's 35 years old. The cowboys now have one of the best NFL teams, with Romo under center. They made Magic happen in 2014, and Romo shut up his critics. But when he got hurt, they went 4-12. He is so important to them, and he is the reason why the Cowboys stay relevant. - TheClue1107
Let Tony win the games. People just don't give him a chance. Look at Tony's record in 2013 and look at Eli's. Tony's is much better. So I think if you give him a chance AND fire Jerry Jones, the Cowboys can win their division. If you throw some luck in there too, we could be talking about Super Bowl 44.
This guy is great he is fragile although in terms of pocket passing he is the one of the best possibly the best - RapxGod
59 Comments
22
Kirk Cousins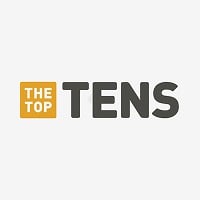 Kirk Cousins is an American football quarterback for the Minnesota Vikings of the National Football League.
Please can we get a better pic, he's not that bad folks - blucas180
I don't like that - UltraGamer
Big beast. the best. nobody need Tom Brady all you need is this guy.
Give it time and Kirk will be up there in the top 10! 😀
23
Jim McMahon
Jim was the best leader of all time. When they looked into his eyes, he made them believe!
The funky qb
Better than that
Winner winner chicken dinner how many more would the bears heve won if they kept him he played well for a long time after they traded him
4 Comments
24
Andrew Luck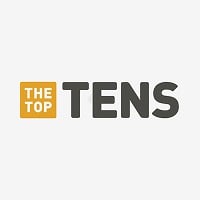 Andrew Austen Luck is an American football quarterback for the Indianapolis Colts of the National Football League.
the best!
Andrew Luck broke a lot of Peyton Manning's records at 22 years old to 24 years old so I'm pretty sure that he'll be in at least the top 5. GO COLTS!, BOO PATRIOTS, THAT'S YOU TOM BRADY
Why the heck is Matt Schaub here in one year Andrew luck is already on. Matt Schaub's level and within the next two years top 5 easy
Will be the best when its all said and done
16 Comments
25
Nick Foles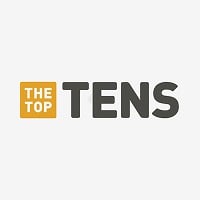 Nicholas Edward Foles is an American football quarterback for the Philadelphia Eagles of the National Football League. He was named MVP of Super Bowl LII.
He had great potential but like Kaepernick his on the tale of falling down. - htoutlaws2012
He. Is very good
He's not the one who will take the eagles to big game.
Nick Foles is a one hit wonder and that was with Shady and Desean Jackson.
5 Comments
26
Philip Rivers
He can't even get a picture uploaded? I the only reason Rivers doesn't have a SB visit is because of Brady & Manning - blucas180
My favorite NFL player. He is better than #35. - Blizzard
Rivers, he should be top 20. Who the hell votes like this. Really, he is below Kyle Orton. This is the least trustable list I have ever seen. I can't believe that Ryan Leaf is even on this list.
Phillip Rivers will become an all time great
11 Comments
27
Sammy Baugh
You could basically say he invented the long ball. And that ball he threw was a wobbly animal skinned pumpkin. No one could throw a decent spiral back then. To bad there aren't enough films of him or people would understand. Him and Whizzer White in their eras where untouchable. Probably would be now too.
An accurate thrower. Baughs passing helped change the game. He won a record six NFL passing titles while also setting marks as a defensive back and a punter. He has a college football award named after him which goes to the best quarterback with the best passing statistics each season.
The blast-from-the-past joins us here. doubled as a punter -
That Slingin Sammy Baugh ranks beneath QBs like Andrew Luck, who has been in the league like 5 minutes, is an example of how little this guy knows about football before his testicles descended. Football was played before Tom Brady or Peyton Manning arrived and it was played pretty well. It's one thing to sit back in a pocket knowing that nobody is going to hit you for fear of a penalty and another thing to sit back there and take a hard hit on every pass.
A true legend! - htoutlaws2012
4 Comments
28
Randall Cunningham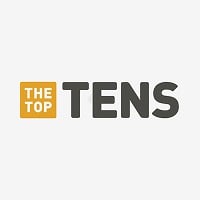 Randall W. Cunningham is a former American football quarterback in the National Football League and current football coach and pastor.
When he was with the Eagles Randall Cunningham was the equivalent of what Michael Vick is today--maybe even better. He didn't run as much later in his career but, he still holds the all-time record for rushing yards by a QB. He was so elusive against the rush. Just plain fun to watch. Vick is a better runner, but Randall was a better passer.
Randal Cunningham had the great skill of being able to run with the ball as well as throw a great pass. He also had this elusiveness that made him a nightmare for the defense.
This is the dumbest rating ever. 33? He's behind maybe 3 quarterbacks, and is DEFINITELY the most athletic quarterback ever. - AlGalaxy
He could run all day and never stop
5 Comments
29 Chad Pennington
30
Bob Griese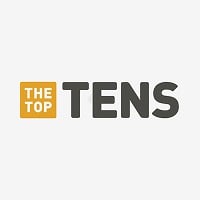 Robert Allen "Bob" Griese is a former American football quarterback who earned All-American honors with the Purdue Boilermakers before being drafted in 1967 by the American Football League's Miami Dolphins.
Could do it all. Always put the team first. Called his own plays.
Led the Miami Dolphins to consecutive Super Bowl wins and used the talent around him to take his team to the scores that were needed to win. Had more career touchdowns (192) than interceptions (172) and was known for his ability to adjust his play to the circumstances that existed.
Totally unselfish. Called his own plays while not caring about his own stats, just wanted the team to win. Much like Bart Starr.
He wore glasses
4 Comments
31
Joe Namath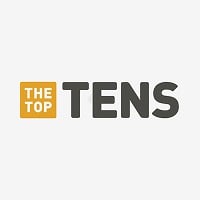 Joseph William Namath, nicknamed "Broadway Joe", is a former American football quarterback and actor.
Joe Namath is the most overrated QB of all time. Him and David Ortiz meet up in a New Jersey alleyway every Thursday night to mull over in disbelief as to how sportswriters and general fans think of their decency as among the greatest to ever play the sport. - Satire
He was awesome. think how much better he would have been if he didn't blow out his knee
Love the coats broadway
Should be well into the top ten

Great character and player - T3nFromdaSouth
9 Comments
32
Steve McNair
He not only could make a passing play but was willing to make a run strait through the enemies defense if he could score a first down!
Toughest quarterback of all time, even tougher than Favre
He was awesome but then murdered by his wife
Not in the top 50. Probably somewhere between 51-60.
2 Comments
33 Mark Rypien
34
Dan Fouts
Dan Fouts was a great passer, and should be included among the top quarterbacks. His stats speak for themselves. If he had more help around him, he would have won the Superbowl.
Should be in the top 3 all time.

Nobody ever played at his level with an average team around him. He took a beating and still was a great as you can.
What did he win?
Between Him and Rivers there two of the best San Diego QBs they could ever had that have never won a super bowl. - htoutlaws2012
1 Comment
35
Matt Ryan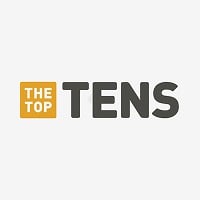 Matthew Thomas "Matt" Ryan, nicknamed "Matty Ice," is an American football quarterback for the Atlanta Falcons of the National Football League.
Will one day bring falcons a superbowl. I say within 2-3 years. Great mechanics. Hopefully he will hit the weight pile or juice.
Matt Ryan is the best QB. ever. Even though he didn't win super bowl 51 he is an amazing athlete
One of the most successful regular season QBs in NFL history. Very tough to beat at home. Needs to win playoff games and improve arm strength however. Plus, learn to relax and just sling it in playoffs. Maybe new OC will help that.
At first he looked like a star now his regressing surprisingly that's not good. - htoutlaws2012
9 Comments
36
Donovan Mcnabb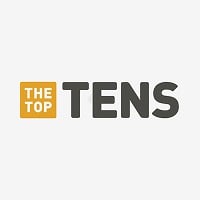 Donovan Jamal McNabb is a former American football quarterback who played in the National Football League for thirteen seasons.
This list is pitiful why did I sign up & how do you vote players up? - blucas180
Donovan McNabb should most defitnitly be in the top 10 or 25 he is one of the three qb's to go to five championships and a superbowl 22 consecutive completions against the packers 5 td's this guy is mobile crazy. He is # four on the top ten black qb's come on now give the man some credit he's up there with brady and manning if he would have won that super bowl but that didn't happen
He is better than Michael vick any day, should be to 25.
He should be higher than CunningHam - Top10enner
6 Comments
37
Sid Luckman
The first successful T-formation quarterback in NFL history, Luckman led the Bears to four championships including one in his MVP season of 1943. Luckman still owns most of the Bears passing records.
This is the best and long forgotten quarterback - they choose to forget to help promote todays palyers and make more money but the facts are the facts! Look it up!
7 td passes in1 game, league record 28 td passes
Should be ranked WAY higher.
2 Comments
38
Matthew Stafford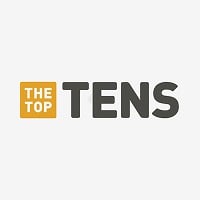 John Matthew Stafford is an American football quarterback for the Detroit Lions of the National Football League. ...read more.
He is WAY better than Dak Prescott! - lionsforlife
He should be in the top 20 you people need to get a life because he is better than Eli and Matt scuab and Randall Cunningham and also any body between 15 and44
He's the best no doubt.
He is on a bad team, this kid has potential to be in the top 30 at least - RPD6478
10 Comments
39
Joe Theismann
The best of the best quarterback that ever played football
He is the best
BOWL WINNER AT NOTRE DAME, GREYCUP IN CFL & SUPERBOWL IN NFL, NO OTHER STARTING QB IN NFL HISTORY CAN SAY THAT.
40
Sonny Jurgensen
from wikipedia:In many circles, he is recognized as the finest pure passer of his time. A five-time Pro Bowl selection, he earned three NFL individual passing titles. With a career rating of 82.6, his stats include 2,433 completions for 32,224 yards and 255 touchdowns. His strong arm is particularly notable. On a 2006 NBC 4 broadcast with George Michael, Jurgensen said in his prime he was able to throw the ball 80 yards.
I know it's a common lament, but it is truly unfortunate that the folks who vote on these things are usually too young to have seen a lot of great players. Sonny was a magician with the ball who put up remarkable numbers despite playing on weaker teams. His accuracy is what set him apart from all others. I am so thankful that I got to watch most of Sonny's career.
He was definitely in the top 10 in the 4th Quarter under two minutes -- especially when playing for George Allen. Many times Sonny was on the bench for 3 and 1/2 quarters, and then Allen would bring him in cold! And, Sonny would still play great.
Sonny should be in the top 10 no question! One of the best ever at that position. People who made this list r clueless! Too much weight given to modern era.
2 Comments
41
Vince Young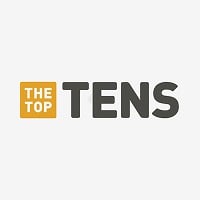 Vincent Paul Young, Jr. is a former American football quarterback who played in the National Football League for six seasons.
No way this guy sucked
This guy was great in UT. Definably should be in the top 15 or top 10! - gibsonrock53
Go lohnhorns he was amazing in Texas
The best running QB ever, barely been in the league but still should be up there
1 Comment
42
Dak Prescott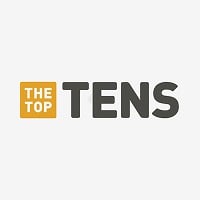 Rayne Dakota "Dak" Prescott is an American football quarterback for the Dallas Cowboys of the National Football League.
Go dak
Duck Prescott he's stupid
I am a Dallas fan and when I saw Dak play his first game he was outstanding I think that he is the best rookie ever
He's the best rookie quarterback passer rating wise
5 Comments
43
Phil Simms
over 33,000 yards, two super bowls, with never playing with any high profile WR.. He needs to be in the hall
Phil simms is really good. He deserves to be in the top 20 at lest
How the beep is he 100? He should be 23!
Are you kidding me even Simms is top 50 worthy. - htoutlaws2012
1 Comment
44
Patrick Mahomes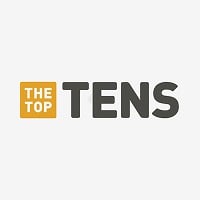 He should be number 1
yep
He is pretty good, he looks one way and passes the otrher
What he has done in his pretty much rookie season is jaw dropping, He will be a top 10 QB all-time sooner than we think, but too early to say now! - blucas180
6 Comments
45
Len Dawson
Len Dawsons the best
Should be higher, stats and winning seasons, Super Bowls back it up. A pinpoint passer who could also throw the long ball
Very under-rated Put up very good stats in an era when it was much harder to complete passes.
Highly under-rated quarterback. His passing game is among the best.
1 Comment
46
Daryle Lamonica
Correction! Namath had nothing to loose when he predicted a super bowl win over the Baltimore Colts!

On a windy cold day in the AFL championship game where Lamonica's Pass was called a lateral for a Jets TD,

If called an incomplete pass, Lamonica and the Raiders would have beat the Colts in the Super Bowl and "Lamonica "is in the Hall! Compare his stats to Namath!

Of Fame not Namath! That's Football
The mad bomber.
Daryle Lamonica went 66-16-6 as a starter, good for an .801 winning percentage, best in NFL history.
Lamonica was a true Winner Tops All other Q.B's in Modern Nfl.era in winning.801%

Always made the games Exiting and played hurt all the time!

Always outplayed Namath! Just put Namath at #40 and Lamonica at #10. Namath had nothing to loose on the Super Bowl win!
The numbers speak for themselves. He snuck out of the hospital to go play a game... For his team and for himself. Mentally and physically tough.
4 Comments
47
Jake Delhomme
Probably somewhere between 51-60.
48
Achie Manning
Archie was and is the bomb. 1st Generation of great NFL quarter backs! Great player
Archie was the football player that kept football alive and that is why people watched football he should be either 1,2,or 3
Archie Manning is the bomb.
Not in the top 50. Probably somewhere between 51-60.
7 Comments
49
Bobby Layne
He was the master of the two minute drill before there was a two minute drill.
He should be number 1
Best QB to ever play football he should be in the top three
The best Lions QB period! - htoutlaws2012
1 Comment
50
David Carr
He played at Fresno state no more said
Oh god he sucked his brother Derek Carr is better. - htoutlaws2012
Derek Carr is the best but this guys ok
Ok, let me say something. HOW IS HE IN FRONT OF TONS OF PEOPLE? EVER HERD OF GETTING SACKED 76 TIMES IN 1 SEASON? HE'S LIKE THE 3RD WORST EVER!
PSearch List
Related Lists

Best Fantasy Football Quarterbacks in NFL History

Top Ten Lefty Quarterbacks in NFL History

Most Athletic Quarterbacks in NFL History

Top Ten NFL Quarterbacks of All Time

Top 10 Best NFL Quarterbacks of the 2015-16 Season
List Stats
19,000 votes
142 listings
12 years, 313 days old

Top Remixes (169)

1. Peyton Manning
2. Dan Marino
3. Joe Montana

ward105

1. Tom Brady
2. Joe Montana
3. Peyton Manning

Rubberducktruck412

1. John Elway
2. Joe Montana
3. Johnny Unitas

EDog2
View All 169
Posts
PackFan2005
Manning is over-rated!
visitor
Bret Farve?
Murdawg78
Error Reporting
See a factual error in these listings? Report it
here
.