Most Satanic Disney Rides & Attractions
Gregory
This might not seem like much sense or reason of being here, but:
Here is a list of what is considered the most hellish and satanic rides and shows at Disney parks around the world, rides that contain hellish content and/or make you feel like you're going to hell.
The Top Ten
1
Mr. Toad's Wild Ride (Disneyland)
Basically, you get sent to hell. Pretty much sums that up. - RadioHead03
You basically almost get hit by a runaway train and then fall into hell.
There is fire and the Devil in the ride.
I can see why Disney closed it at Disney World. - Gregory
2
Fantasmic (Disneyland, Disney's Hollywood Studios, Tokyo DisneySea)
The nightmare scenes including Maleficent can be satanic, and not to mention Chernabog from Fantasia.
He's Satan. - Gregory
3
The Twilight Zone Tower of Terror (Disney's Hollywood Studios)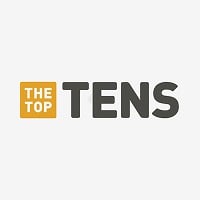 I haven't been on it before, but I might want to tell you that if you have/haven't been on it, the drops simulate seem to simulate going to hell.
Imagine dropping 13 stories (until you hit the ground and go under it and go to hell).
Not only that, but also the drop sequence is randomized, so it's different for every rider and every time you ride it, so you never know what it's like.
Gulp. - Gregory
4
Expedition Everest (Disney's Animal Kingdom)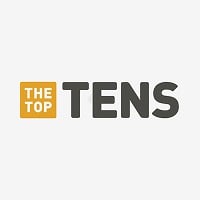 It's a roller coaster with one part where you go backwards and in the dark, which just seems like a tumble into hell.
And then later you launch forward only to fall out of the mountain, basically into hell.
I haven't been on it, but the statistics tell. - Gregory
5
Dinosaur (Disney's Animal Kingdom)
In the end, when the meteor is about to strike, you fear that you're gonna die and possibly fall into hell before you go back to the present. - Gregory
6
Snow White's Scary Adventures (Disneyland)
I went on the Disney World version and it was tame and not satanic.
It was especially dark and satanic to little kids during the original version. - Gregory
Formerly at Magic Kingdom until 2012, It focuses a lot on the evil queen/witch and it means evil. - Gregory
7
Haunted Mansion (Disneyland, Magic Kingdom, Tokyo Disneyland)
There are ghosts and monsters, and at the beginning, before the ride, there is a second of a hanging corpse being shown. - Gregory
8
Journey to the Center of the Earth (Tokyo DisneySea)
There are monsters that look realistic, and it's in a volcano, which is just hellish. - Gregory
9
Pirates of the Caribbean (Disneyland, Magic Kingdom, Disneyland Paris, Shanghai Disneyland)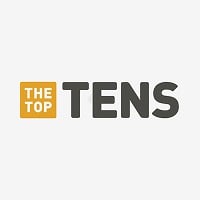 Pirates mention Davy Jones, and Dead Men, yet there are skeletons, and a quick waterfall drop in the dark, it features cannonfire, which might make you fear that they're gonna shoot you and take you to Davy Jones (Hell).
Yet in October 2018, Disney gave the ride a seasonal makeover to add new pirates that would interact with you on an adventure to meet Gunpowder Pete, which you assume he will kill you and have you thrown into Davy Jones, which basically means Hell. - Gregory
10
Alice in Wonderland (Disneyland)
You get "lost" in the ride, and the queen shouts "OFF WITH YOUR HEADS", which is basically just hellish and satanic. - Gregory
The Contenders
11
It's a Small World (Disneyland)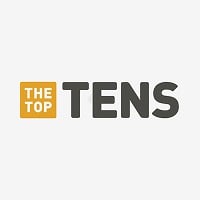 It's a Small World is a water-based dark ride located in the Fantasyland area at the various Walt Disney Parks and Resorts worldwide; these include: Disneyland Park in Anaheim, California, the Magic Kingdom at Walt Disney World Resort in Lake Buena Vista, Florida, Tokyo Disneyland, Disneyland Paris, ...read more.
Imagine getting stuck and having the song played over and over again...
12
Big Thunder Mountain Railroad (Disneyland, Disney Paris)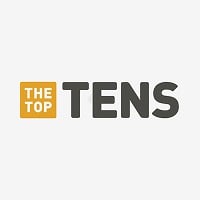 Big Thunder Mountain Railroad is a mine train roller coaster located in Frontierland at several Disneyland-style Disney Parks worldwide.
There's dynamite at the 3rd lift hill of those versions, and dynamite is explosive, and involves burning, which fits with h e double hockey sticks, and is satanic. - Kyle21
13
Big Grizzly Mountain Runaway Mine Cars (Hong Kong Disneyland)
Same reason as DCA & DLP Thunder Mountain, a part where there's dynamite, and you get to see it explode, which just gives you the thought of death and possibly your approach to hell.
Thankfully you escape by launching out.
14
Phantom Manor (Disneyland Paris)
I haven't been on it, but I've learned the beginning tells you to commit suicide by hanging, and then as you board your vehicles, you see scenes and ghosts that look downright disturbing, yet demonic.
Even some of the scenes look like hell. - Gregory
15
Mission: SPACE (Epcot)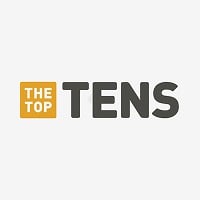 Mission: Space is a centrifugal motion simulator thrill ride at Epcot in Walt Disney World Resort in Orlando, Florida.
It's a ride that simulates a rocket launch to Mars, yet it's extremely realistic.

Therefore it explains why people who ride it fear that they're going to die.
It's so extreme, and in fact extreme is still an understatement for this.

Good thing they capitalized intense, but it should at least say extreme.
More like TRAUMATIC!

Yet people have been hurt and a few died after it(though they had pre-existing medical conditions).

When you ride it, you think it's going to be fine, but, then the forces tell you that you made the mistake of riding it and that you have to change your mind and get out ASAP!
But you can't do that and you just have to suffer through.

It's basically like hell in that analogy.

When you choose to make a decision and commit to it, think about the responsibility, and if you end up in a terrible situation, like this, then you realize it's your fault you got into this mess and you can't change it ...more - Gregory
16
Deep Space Mountain (Magic Kingdom)
I've been on Space Mountain twice, but I just read that in October 2018, during Mickey's Not So Scary Halloween Party, Disney turned off all the special effects and gave it dark and thundering music.
Yet they renamed it Deep Space Mountain.
So when you ride it, you can't even see anything save for a few scary ghosts, so everyone riding it felt like they were falling into hell.
They actually gave a Disney World ride a Halloween makeover that scarred everyone for life for once.
They made it Satanic for once. - Gregory
BAdd New Item
Related Lists

Top 10 Most Thrilling Rides & Attractions at Disney World

Most Controversial Disney Rides and Attractions

Top 10 Scary Rides & Attractions at Disney World

Top 10 Scariest Disney Rides & Attractions

Top 10 Best Rides and Attractions at Disney's Hollywood Studios
List Stats
16 listings
1 year, 308 days old

Top Remixes
1. Mr. Toad's Wild Ride (Disneyland)
2. Fantasmic (Disneyland, Disney's Hollywood Studios, Tokyo DisneySea)
3. The Twilight Zone Tower of Terror (Disney's Hollywood Studios)

Gregory
Error Reporting
See a factual error in these listings? Report it
here
.