Top 10 Sexiest Anime Girls
Evan050
The Top Ten
1
Erza Scarlet - Fairy Tail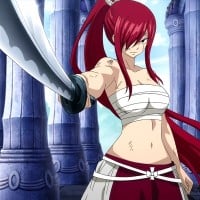 Erza Scarlet is an S-Class Mage from the infamous magic guild Fairy Tail. Erza starts off as a lone wolf and stays loyal to following the rules. As the story develops Erza changes into loving mage strong and independent. As her terrible past haunts her she ignores her Nakama's calls that they want help. ...read more.
Erza for the win! She is the most epic anime woman I have ever seen. It's a shame that she isn't ranked any higher than this. Erza scarlet could totally wipe out everybody else on this list because she is just so awesome!
Vote for Erza-san! Or else..
Erza-san is very strong and also cool. I love how she uses her abilities for requipping and how she swings her sword awesomely. Go upper, Erza-san!
YAS! Erza is the most powerful and the most beautiful anime character ever!
She really is a beautiful person and will do anything for the one's she love.
2
Rias Gremory - High School DxD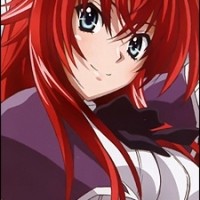 She must ve the first
Rias should have been number 1
Yay! Go Rias! She is so SO AWESOME! She is so cute and caring and deserves so much to be on the first place spot!
All I can say is dame those boobs so hot am I am a girl
3
Bulma - Dragon Ball Z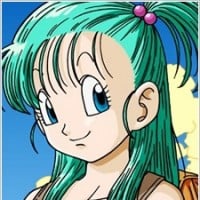 Bulma is a fictional character in the Dragon Ball manga series created by Akira Toriyama. Bulma is the most significant female character in the series.
Bulma should be 1st! She is the best ever. She is like the smartest character, in the best anime, and married to the hottest character ever! I love her!
Are you kidding me? Goku, Gohan and Future Trunks are three of the most good looking male anime characters I've ever seen. - Goku02
Bulma of course! Absolutely no competition! She has incredible looks, is the most gorgeous character ever! She has a beautiful face, a hot body, and a genius mind! What more could you ask for!
I'll always have a special place in my heart for this beauty. Bulma was everyone's dream girl before most of these girls on this list came into the picture. Yes, she's hella sexy, beautiful, and adventurous but it's her genius mind and loud personality that makes her more than just someone you wanna get down and dirty with. She's that one girl you wanna sleep with AND have an intellectual conversation with afterwards.
Hum... she's pretty? dragon ball fans are weird
4
Lucy Heartfilia - Fairy Tail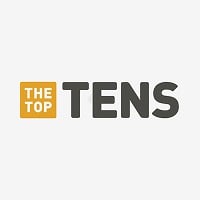 Lucy Heartfilia is a wizard in the guild, Fairy Tail. Her magic is called celestial spirit magic which allows her to summon spirits from another world. She currently possesses fifteen celestial keys, which is an extraordinary number for a celestial mage. She gets along best with Team Natsu, containing ...read more.
She should be in number one.SHE IS THE BEST
She's so hot
She's smart and cute. She helps out a lot and she is just an awesome character. Why wouldn't you want to vote for her. She never gives up even when she is pretty much dying. She is quick to figure out solutions for problems and she is just down right funny and adorable girl.
Please can yo put her in top 10 she is so sexy look at her body try to search in Google lucy heartfilia sexy. She is very sexy loving kind that big breast sexy body can't you see it please please I love her she is my crush shes cute who else is much more cuter sexier than her
Are you losing your sanity?... Anyway, Lucy is no doubt one of the best in this list, even though I don't know and care about her. - TheRegular1227
5
Hinata - Naruto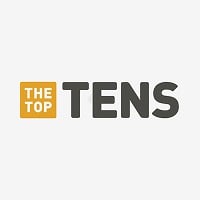 HOT.
Hinata is amazing! She's not only extremely pretty, she's also a great ninja with good skills. On top of that she's good a really sweet and nice personality. - sockersoppa
Cute Nice Hot And All She Is The Hottest and sexiest
Hinata is more cute than sexy because she doesn't like to show off because of her modesty. Because she doesn't know how beautiful she is makes her even more beautiful.
She is also a determined shinobi and was able to be protect her brother and last longer than him during the great war all thanks to her hard working nature which makes her even better for me
6
Yoko Littner - Gurren Lagann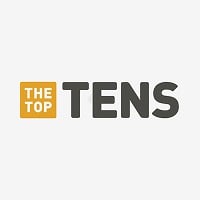 Yoko Littner is a fictional character in the anime series Gurren Lagann, known in Japan as Tengen Toppa Gurren Lagann, animated by Gainax and co-produced by Aniplex and Konami. It was also directed by Hiroyuki Imaishi and written by veteran playwright Kazuki Nakashima.
Just gonna throw out there for everyone not paying attention that she is 14.
Yoko is amazing! To be truly sexy, you have to have a great personality, and Yoko certainly does. She's perfect, how on Earth is she only 78th? - Joey_SoccerFan
Yoko is Smart and reasonable, she has a nice body and a HUGE ass gun wit her. What can get better then that? Give me a reason? I DARE YOU!
How is Hatsune Miku sexier than Yoko? That's stupid, she's too flat-chested to be sexy. Yoko is so far the sexiest anime character I've seen. So I'll vote for her.
7
Mutsumi - Love Hina
Mutsumi is really great and the is the sexiest anime girl I have ever seen in my life! She rocks and unlike most of the anime girls she is cute smart intelligent, hot, sexy and if she trained with Haruka she would be better than Keitaro(trained by Seta)and if Kei can beat Motoko after training Mutsumi definitely can. Mutsumi is the best.
Mutsumi is super sweet and should be much higher on this list, Make a good choice and help her up.
She is a good hearted, kind, pretty girl she really did love Keitaro and I think Mutsumi was the best choice. - KaiO
She is the only good thing about Love Hina well Tama to. All in all Mutsumi is awesome indeed.
8
Nami - One Piece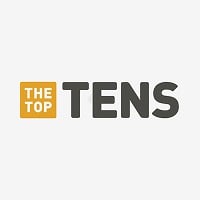 Nami is a fictional character in the One Piece franchise created by Eiichiro Oda. She is based on Ann and Silk, two characters from Oda's previous manga Romance Dawn.
Nami is the hottest! I'm a straight girl but I would make love to her. She's just smokin' hot. Everybody vote for the heroine of One Piece
Well there r several reason y she is the best, I mean she is not annoying like other anime girls, she doesn't mind to show her bodies to men (Happiness Punch! ), she is a strong character and has a strong personality, and she got hot body and boobs XP
Maybe I'm biased towards redheads. Maybe I don't care. Nami is not only a bombshell appearance-wise, she's also unbelievably clever and quick-witted, plus she can summon lightning with her weather staff. The body of a goddess, the mind of a mad genius, and the badass attitude of a 90's action hero all rolled into one. What more could you ask for in a woman? Frankly, it would be insulting if Luffy doesn't end up with her.
Shes the best
9
Saeko Busujima - Highschool of the Dead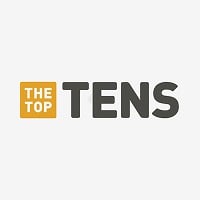 She should be #1 automatically
Her boobs are very big I will bury my face in them and kiss them and lick them and lick her body in the shower

,
Oh come on how can you guys not put saeko on the lead here she is hot sexy and is strong enough to kick the ass of any one any time her beautiful hair and her red cheeks just yu gotta be crazy not to vote her and seriously sakura is the first she is not even hot nor to say sexy saeko is the best with her hot dress
Saeko is Fearless, Strong, Brave, Ruthless/Killer Zombie and an Excellent Samurai Girl top sexy hot and cute how she hold the Katana. She never let her guard down she can kick ass if a mean guy who try to touch her trust me you don't want that? She have Beautiful hair and nice red cheeks.3
10
Kasumi - Ranma1/2
I believe Ranna had better chemistry with her than akane.
Kasumi is the hottest. Remember the bikini contest episode?
Kasumi true she is sexy
She's awesome
The Contenders
11
Kagome Higurashi - Inuyasha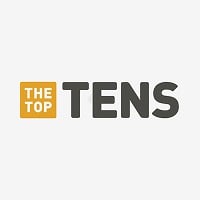 Kagome Higurashi is the main female protagonist of the anime/manga series Inuyasha, equaled only in importance by Inuyasha himself.
Kagome is actually one of the most beautiful anime Leading lady..
Sexy, beautiful, kind and unique at her own way

Inuyasha is very lucky to have her
Yea Kagome is hot
Even though she is 15 she is attractive
Kagome must be at ten rank and below! She rally deserve higher and satisfying place

12
Mirajane Strauss - Fairy Tail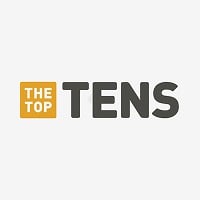 Mirajane Strauss is the elder sister of Lisanna and Elfman, who possesses "Take-Over" magic, which allows her to take shape of animals, other wizards, or her "Satan Soul" forms. Mirajane is also an S-Class wizard who was rivals with Erza Scarlet when they were both young, often challenging her ...read more.
Too cute to be a support character really.
Why is Mirajane so low on the list!?! She is so pretty and adorable. As well as first master Mac is
She looks so beautiful
Sexy hottest satan soul! She is the top model in weekly sorcerer's vote her guys!
13
Faye Valentine - Cowboy Bebop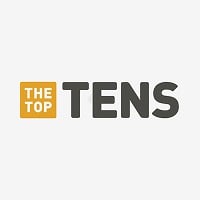 Faye Valentine is a fictional character from Cowboy Bebop who first appeared in the third episode Honky Tonk Woman who was a wanted bounty head who later joined the bounty hunter group along with Spike and Jet, she's arrogant, opportunistic, grumpy and lazy and despite her appearance she's actually ...read more.
Number one crush.
Honky Tonk Woman
My first crush
She needs to be #1 she's hotter and sexier than 70% of the characters on this list.
14
Launch - Dragonball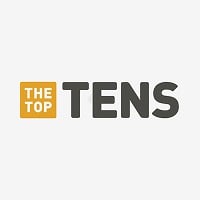 Launch is an anime fictional character from the anime series, Dragon Ball Z, created by Akira Toriyama.
Only blue haired Launch is sexy! Only her!
Gotta admit, she is 1 unique character...
Sorry 2.
Aah... Its confusing.
Yeah blue hair
My god yes she is about my 2 favorite Dragonball female with gine at number 1
15
Ino Yamanaka - Naruto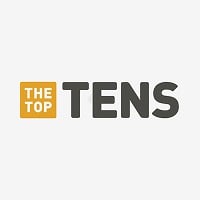 Ino Yamanaka is a fictional character from the manga and anime franchise Naruto, created by Masashi Kishimoto.
She is the incarnation of beauty, she hot, she is sexy, well drawn character
Nothing to say... She is the incarnation of beauty
she hot
She's hotter then Sakura and Hinata. Hinata is so shy, how are shy people hot? And Sakura is so weak and a loser.
16
Naru - Love Hina
Why the hell is Mutsumi on top? Vote 4 Naru or get punched
17
Winry Rockbell - Fullmetal Alchemist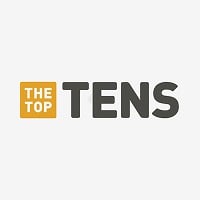 Winry Rockbell is a main supporting character of the Fullmetal Alchemist series. A close childhood friend of Edward and Alphonse Elric since their young life in Resembool, she is almost like a sister to the two and essentially their only family. An amateur surgeon and mechanical repair specialist/enthusiast, ...read more.
Come on guys you can not say no to winry she is the best and is actually interesting a and smart in a sexy way. Give her a chance she is the best leading female I have ever seen.
I think Winry deserves to be on Top 10. Look: she's a beauty without being overdone. Not to mention her tube tops makes her even sexier.
Shes the best
59... You peaople have got to be kidding me!
She is one of the best characters I have seen! Shez hot and caring!
Although she is not given much preference in the anime ( not as much as she deserves) but still, she is one of the best!
18
Boa Hancock - One Piece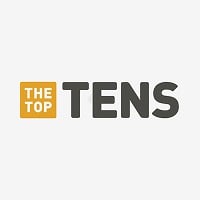 Hancock has a well proportioned figure compared to the abnormal and huge appearance of her sisters. She is a very tall, slender woman with long black hair that extends past her waist with locks of hair that frame her face down to her chin, pale skin, large breasts, a high forehead, and dark brown (dark ...read more.
Why is she so low in the list? Sexiest character in all of anime! Don't believe me? Look it up! People are obviously blind these days!
The pirate empress, known as the most beautiful woman in that world... And you people have Sakura as number 1. SHES NOT EVEN 18! Lol
Hammock
She's the epitome of beauty, "her looks can turn a man to stone" that quote is quite a real quote used in our world however out of all of the women here she's the one that does it quite literally.
19
Android 18 - Dragon Ball Z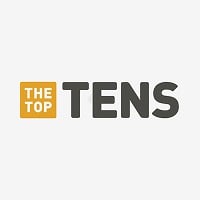 Well shes 18 sooo good luck krillin
Let me just put this out there for all of you who think Android 18 is just some robot made to look pretty, because she isn't. She is more than that. She was once a human. Her and her brother were kidnapped by the evil Dr. Gero, and turned into cyborgs. She is still a human, just with cybernetics. She is officially the strongest female anime character, and is drop dead gorgeous. So awesome, words cannot explain it. The personality, looks, abilities, everything.
Buff, sexy tomboy
Lucky Krillin
20 Chitose - Chobits
21
cc - CodeGeass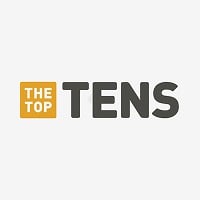 Deserves to be in the top ten. - _Lelouch_
CC should b in top 3. why because she deserves it, she had won awards for being the best. She got nice looks,her eyes and damn her voice everything is beautiful.
Way is CC so low on this list CC has to be in the top ten a smart good looking lady like her has to be higher up on the list.
Why couldn't I find her there? Let's make her win, after all she's the best!
22
Juvia Lockser - Fairy Tail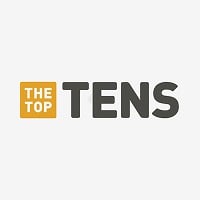 Juvia Lockser is a Fairy Tail Mage . When Juvia was young she was abandoned by her parents because she was followed by the rain . Juvia lived in a orphanage but she never felt at home there she was mistreated by the children there because she was different from them,she was a Mage she had blue hair ...read more.
23
Kurumu Kurono - Rosario + Vampire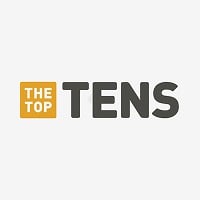 Kurumu kurono will you marry me?
Not going to lie I am a die hard Kurumu fan and shes is just utterly gorgeous to look at, her badass attitude and her sexual tension drive me wild. Seriously if this girl was a real life person, guys all over the world would be heartbroken because I'd make her mine haha. - anthonybecerra831
Big heart, BIGGER BREASTS, and a very in-your-face personality. - Lasvegasxavier
She's very hot and sexy but you forgot moka too
24
Mikasa Ackerman - Shingeki no Kyojin
She's beautiful and badass! And she has very pretty black hair. Even after she cuts it, she's still gorgeous.
Hi she is my favorite. She is kind and also dangerous and a sad girl.
Why the hell is she 47th place?!? She is literally said to be a "perfect person,' and I agree, she gorgeous, smart, strong, and PURE BADASS
She's so awesome and pretty and SEXy! And a kickass female hero. Strongest character in the series, super hot... Perfect...
25
Motoko - Ghost in the Shell
I'd have to say Motoko is a good looking girl. ;P She has that body that all the girls want and all the guys would like to date. Top that with that bad ass personality and a sexy voice, Yup she comes with the whole package.
Motoko in my opinion is one of the most attractive people in any anime that I have ever seen. Shes got the looks of course, but something about her kickass personality is very appealing to me. Not to mention, its hard to not find someone attractive, when they are dressed to look sexy all the time. :P
She is the women who got me into watching anime. What can I say
Cowboy bebop & GITS rule!
26
Washu - Tenchi Muyo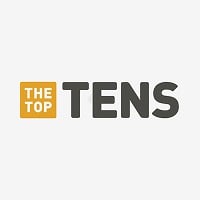 Washu that's all anyone needs to say. Her mood swings and intelligence.. Just thinking about the fact that tenchi didn't take advantage when he had the chance.
Wise, experienced, brilliant, sexualy experienced, forever young body, loves kids, older than earth civilization, a certified scientist; Washu is it
27
Orihime Inoue - Bleach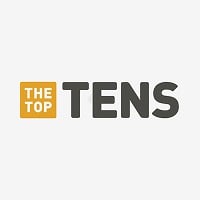 Orihime Inoue is a fictional character in the Bleach manga series and its adaptations created by Tite Kubo.
How is orihime below rukia? Below anybody? She is the hottest anime character of all time! Sakura should not be first, since she isn't even hot! If you want sexy, go read some ecchi - alterbridgefan
How is Orihime below Rukia. She is WAY sexier. She has the cute and innocent attitude and everything. Rukia is flat chested and cold hearted in some situations. Orihime has it all the looks, the chest and the kind heart. She should be in the top three #1 Erza #2 Orihime
Orihime is so cute! And kind too that is why she has healing powers because she is so caring towards everyone I also like rukia too because rukia helped ichigo a lot and is also quite beautiful and funny
I voted only to disagree with you guys. I think that the only reason Orihime is below Rukia is because of the fact that Rukia has had more character development. And if you ask me, people should just accept how the story ended and move on! LOVE OF GOD, THESE PEOPLE AREN'T REAL!
28
Moka Akashiya - Rosario + Vampire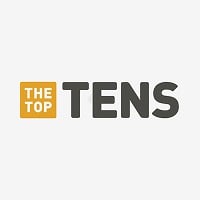 Moka Akashiya is a fictional title character from the Japanese manga and anime series Rosario + Vampire.
She is supposed to be first I mean she is cool strong attractive nice the Rosario on the top of her breast when it gets removed she turns sickly awesome she should be first
Not only is she sexy, but she has two completely different sides, and both are extremely attractive
Moka should be first shes hotter than sakura by a long shot
Not enough people know Rosario + Vampire. Look her up and then tell me she's not hot
29
Yoruichi - Bleach
Dude what is doing that sexy cat ass in here? she should be higher - LatataVane
Yoruichi should be higher!
She's dark, shes beautiful and people, GOD! SHE'S HOT!, place her higher!
REALLY?! I think she should be in the top five
30
Bulla - Dragon Ball Z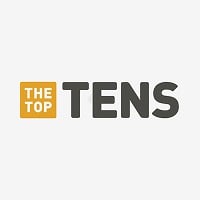 Bulla is an anime fictional character from the anime series, Dragon Ball Z, created by Akira Toriyama.
I'm hoping this is GT Bulla, because Super Bulla seems a little too young to call her "sexy". Poor GT Bulla, compared to her mom, you could use her chest as an ironing board!
She's cute, but how can a 3 year old be sexy? O_o - Goku02
31
Matsumoto - Bleach
Lol how is that she is so low? , she is one of the hottest anime character in anime of all the time duh - LatataVane
She should be number one
Pretty much the hottest character in the entire show, should be ranked way higher.
That is true indeed, she should be ranked number 1-5 because of her sexy and hot attitude which no other character in the whole anime have
32
Akeno Himejima - High School DxD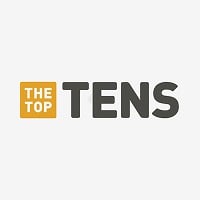 Sexiest girl
Watch some of her episodes and you'll know.
Those eyes alone are enough to make me bleed 5 liters of blood from my nose. shes also got the body and the personality to compliment those eyes of her
Way hotter than Rias
33
Kuchiki Rukia - Bleach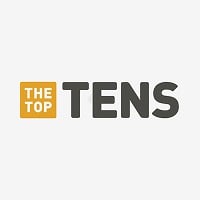 Rukia is awesome and shes hot too
Her personality was made for leading a whole nation of fans.

So cute and very sexy, and not like those whiny characters like Orihime.
Hem... she's not a sex but cute
Sexy eyes, sexy hair and sexy zanpakutou. rukia is the sexy eyes! - ruki94
Every precious inch is pure sex appeal.
34
Kanu Unchou - Ikki Tousen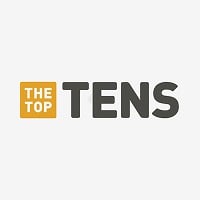 35
Nico Robin - One Piece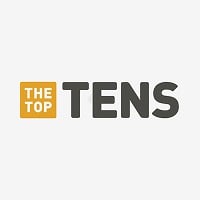 "Devil Child" Nico Robin is a fictional character of the One Piece manga franchise created by Eiichiro Oda.
Ah yes. The queen of my heart herself!
I have to admit.
Design wise, other anime women have her beat.
The One Piece female proportions
(especially the anime)
are rather ridiculous.
( I am referring to the waist and mid torso area)
Let's just say a few frames of her in the Dressrosa arc do... not show her at her best.
But it is her wonderful personality that stole my heart.
I absolutely love her as a character, and I think she is wonderfully written.
I love her fashion sense and her maturity.
And her Japanese voice actresses voice just melts my heart.
And we both have a love for sandwiches.
Some of you are gonna probably say that it is her rack that won me over.
Well no.
I can appreciate a woman with full breasts.
But if that was the case, I could literally choose a plethora of
anime women.
In just One Piece alone.
I can see why so many
One Piece fans adore her.
Even though this show's main demographic is not targeted ...more
Truly males are little different from females in the fact that we also like the "bad" girls. Robin has the appeal of being mysterious accompanied by the thrill of danger that few other characters are capable of capturing so successfully. Though she is low on this list she is personally within my top five.
Nico Robin; she has a much more refined, elegant and mature beauty than Nami. Plus, her characterization is done extremely well - a quiet, dark, mysterious and enigmatic character. In the anime, her voice sounds really great - every time she makes one of her dark remarks, it thrills me! :D
Robin is the hottest. If you think otherwise you clearly have problems.
36
Tsunade - Naruto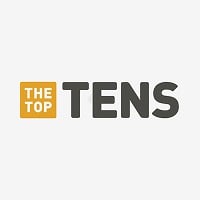 Tsunade is a fictional character from the manga and anime franchise Naruto, created by Masashi Kishimoto.
Smash or Pass
Answer:Destroy
Tsunade is hot! She's powerful, feisty and has big breasts She's a cool character... Very developed. One of my favorites.
Tsunade is real Sexy Old Woman! :D she is so hot even in her age and I Love her when she is Angry!
Now way have you seen her body best of all characters
37
Sailor Mercury / Ami - Sailor Moon
An intelligent, kind, goofy and funny girl, all with pretty short blue hair to boot. What's not to love about her?

And she's good with technology and water powers.
38
Asuna - Sword Art Online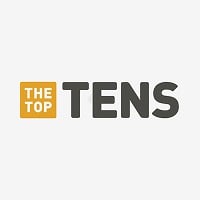 Why is she at 34
Asuna is the best... I love her...
She deserves to be in the top ten. It ain't logical to put someone like rukia or sakura above her. Also, she's too cute and sexy!
The most adorably sexy anime girl ever born! In my honest opinion, Asuna deserves to be number one! Or at least in the top five! That hair...those eyes...that...EVERYTHING! Need I say more?
39
Rei Miyamoto - Highschool of the Dead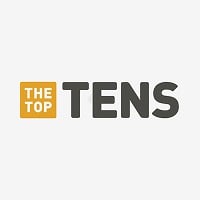 Shes strong and haves some nice big breasts
She has awesome breasts right there. They're able to balance an AK-47. WOW!
40
Erina Nakiri - Shokugeki no Soma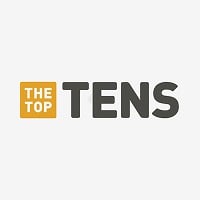 41
Asuka - Neon Genesis Evangelion
Haha can you remember the scene where they have to speak German and the guy does say "Baumkuchen" and Asuka speaks perfectly German, one of the best scenes and one GREAT character!
When it comes down to it, she is the perfect girl that everyone will freak over, you get to know her in so many ways, and by the end of it you want to be stranded on an island with her. She is incredibly sexy to but it's the depth of her character that makes me want her so bad.
Sweet Jesus guys Sakura over Asuka? Way to many Naruto fanboys..
Flaming red hair to fit a flaming personality! She deserves to win, guys, I mean, come on! She is fine as hell
42
Ryuko Matoi - Kill la Kill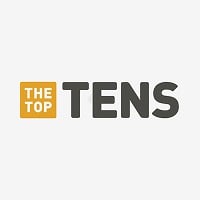 Ryuko Matoi is the main protagonist of Japanese anime series 'Kill La Kill' produced by Studio Trigger. Ryuko Matoi is a highschool student who attends Honnouji Academy to find her father's murderer.
The only reason Ryuko is this low is because Kill la Kill isn't mainstream enough. She deserves the number 1 spot on this list.
She is number one!
I just gotta say, DAMN. Ryuko is probably the coolest, funniest character I have ever encountered in an anime, and she should probably be ranked at least in the top 20.
She should be ranked higher than 10
43
Mihoshi - Tenchi Muyo
Her BODY is hot, her personality is NOT.
44
Holo - Spice and Wolf
So cute! I just cuddle all the time when I watch the series.
Holo is Hot, cute, adorable and she can be Sexy wolf. Wolf are in!
With her beautiful red eyes, smooth red hair, cute Tail. She tough, brave, wisdom, knowledge, never back down, smart and I guess she a great kisser.3
45
Lucy - Elfen Lied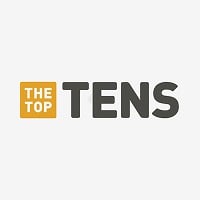 Lucy (born as kaede), is a tragic, fictional Japanese Anti-Heroine, and Anti-Villianess, who is the main protagonist of her debut source, a manga officially known as Elfen Lied [alfen leed], written and illustrated by Lynn Okamoto, which was best known for it's T.V. adaptation of the same name, Directed ...read more.
How is Lucy this low on the list? Lucy has an amazing design. Beautiful pink hair and deep emotionally eyes. Her voice in the dub is irresistible. Her personality is awesome. She deserves at least in the top 5, if not number one. Some may argue myu her split personality is sexier. Well, I don't think because Myu (by the way I may be spelling her name wrong ) doesn't have the orgasm worthy voice
I've watched over 200 anime series' in my life, and from the start I've admired things like character design, personality and development. And to this day, Lucy is and has been the most beautiful anime character I have ever seen. Not to mention the depth of her character and personality. Lucy should be #1. Definitely
Lucy deserves a higher place on the list, and don't give that crap about the horns, they only make her cuter. I've seen a fair bit of anime but if lucy id this low on the list than... god knows what happened to the sinful people of earth
She should be way higher but I guess not many people have heard I'd Elfen Lied.
46
Ikaros - Heaven's Lost Property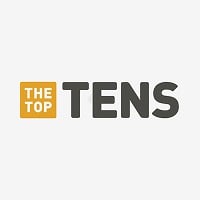 Why she is ranked so far? I like her big melon-like boobs.
47
Belldandy - Oh My Goddess!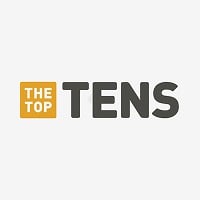 Belldandy is a character in the popular anime and manga series Oh My Goddess!. She was created by Kōsuke Fujishima as one of three Goddesses who come to Earth to reside with Keiichi Morisato, and she serves as his love interest.
Belldandy is hot and she's cute! She's powerful, smart, loving and caring, a good cook, she's a goddess as well, and she's got a nice body! She fits for the ideal perfect wife. She gets jealous when another woman falls in love with "her Keiichi" but that shows that she cares about Keiichi. If you don't believe me, search Belldandy sexy on google or watch the series, Ah! My Goddess.
She's adorable seriously
48
Centorea Shianus - Daily Life with a Monster Girl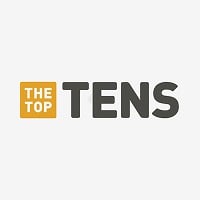 She is a goddess with those huge boobs and platinum hair - UnderratedEpisodeAdvocate
49
Vinsmoke Reiju - One Piece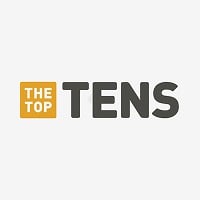 She's so sexy
She's bae
50
Yuno - Mirai Nikki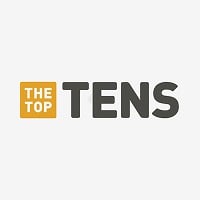 She is so so sooo underrated.She's cute and did nothing but protect yukiteru.I think she deserves more recognition. - dianabocai
She's my favorite
She is sooo pretty! Even though she is violent...she still looks innocent.
She needs to be a little bit higher on this list. I love her. Her being a yandere is just awesome. She is extremely pretty and she is good at fighting too. ^-^
PSearch List