Top 10 Sexiest Male Survivor Contestants
cambed71
The Top Ten
1
Brendan Synnott (Tocantins)
He was already absolutely gorgeous on day 1, but just got hotter and hotter as the days went by... Absolutely drool-worthy. On top of that he has a great personality. (also a huge turn on)
Those eyes just make me melt plus that muscled body, love the pecs.
- cambed71
super cute, I LOVE BRENDAN SYNOTT
2
James "J.T." Thomas (Tocantins, Heroes vs Villains)
I'd do anything to be stranded on an island with him! I love his cute accent.
oh my god
3 Ben "Benry" Henry (Nicaragua)
4
Aras Baskauskas (Panama)
The most likeable guy from all of them. And he is the cuttest too
The cuttest of all... simply as that, and such a macho!
5
Colby Donaldson (Australia)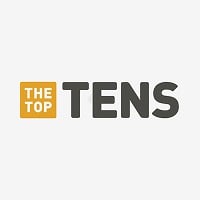 The fact that he does not court or exploit female attention makes him even sexier. His self confidence, integrity and maturity don't make him boring, they make him amazing. All that and a smile to knock your panties off!
He is so HOT! Definitely more than Brendan! Why is Brendan number 1? Are you kidding me?!
Brendan pales in comparison to Mr.Colby Donaldson!
That torso is just amazing plus the charisma he possesses. However, his back is his best asset, so hot.
- cambed71
He gets better with age! Not at challenges, but on the eyes.
1 Comment
6
Jeff Varner (Africa)
He was in Australian Outback not Africa.
7 Spencer Duhm (Tocantins)
8 Ryan Opray (Pearl Islands)
9
Marcus Lehman (Gabon)
Charlie was infatuated with him and I could see why. I wish those two got it on. Marcus had a calm confidence and brilliant body.
- cambed71
10
Ozzy Lusth (Cook Islands)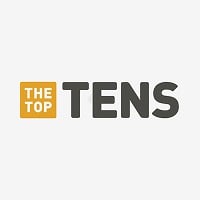 Oscar "Ozzy" Lusth is a reality star, well known for playing on the his reality show "Survivor." He played in the seasons "Cook Islands," "Micronesia," "South Pacific," and "Game Changers."
In Cook Islands... This boy was looking good. He was so cute I couldn't help but route for him
The Contenders
11 Eddie Fox (Caramoan)
12
Jeff Wilson (Palau)
Jolanda referred to him as Hercules and he was just that. Glad he appeared on gay mag DNA. His body proved that he was as strong as an ox. - cambed71
13
Nick Stanbury (Panama)
He didn't come onto my radar until he got voted off when his speech was so touching and then looking back, that body woah, what can you say. He's the whole package.
- cambed71
aras is the reason he got voted
14
Tom Westmann (Palau)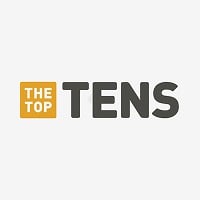 Tom Westman is a Sole Survivor of the series Survivor. He competed on Survivor: Palau and Heroes vs. Villains.
Something so hot about a guy like that building things in the middle of a hot, sticky jungle. I would live in a crappy hut and eat sea snakes (or shark) with him any day, even if Probst was watching, hee!
What turns me on about this man is the fact that he just can not be beaten. He is so strong. Love it.
- cambed71
15
Adam Gentry (Cook Islands)
Omg Adam is like the perfect package. Really muscular, tan, blonde hair, beautiful eyes and face, and SUPER tall! I would pay to have my way with him
I would really like him nude. Also, wouldn't it be great if they don't allow survivor males to wear any clothing? Then I would watch him every week.
As he got deeper into the game, I got to see more of his personality and he was really loveable and cute.
- cambed71
16 Greg Buis (Borneo)
17 John Kenney (Vanuatu)
18 Charlie Herschel (Gabon)
19
Ethan Zohn (Africa, All Stars)
Did not like him in Africa but in the All Stars season, his muscles were popping out so much, I couldn't resist plus that hair and amazing soul. Jenna you are a lucky girl.
- cambed71
20
Andrew Savage (Pearl Islands)
Love his confidence as well as those defined muscled calves. His strength in that weight holding challenge was a major turn on.
- cambed71
21 Todd Herzog (China
22
Malcolm Freberg (Philippines)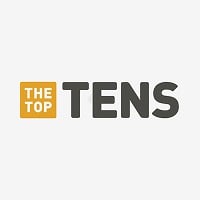 23 Brandon Quinton (Africa)
24 Rob Cesternino (Amazon)
25
Rob Mariano (Marquesas)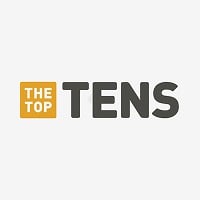 Robert Carlo "Rob" Mariano, known by the nickname Boston Rob, is an American television personality, widely known for appearing in several reality shows, including Survivor, and The Amazing Race with his wife, Amber Mariano.
Are you kidding me. The troll is only slightly less fugly than Russhole. - quackerpacker
26
Spencer Bledsoe (Cagayan)
Can't believe Spencer is this far down! He's so sexy and hot and he's so handsome and gorgeous ughh
27 John Carroll (Marquesas)
28
Joe Anglim (Worlds Apart)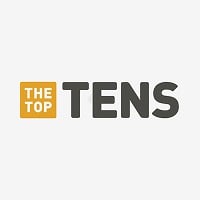 29
James Clement (China, Fans vs Favorites, Heroes vs Villains)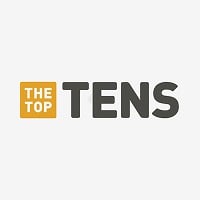 Nobody comes close.
30 Michael Yerger (Ghost Island)
31 Brady Finta (Vanuatu)
32 Vytas Baskauskas (Blood vs. Water, Cambodia)
33 Dan Kay (Gabon)
34 Ken McNickle (Millennials vs. Gen X)
35 Brad Virata (Cook Islands)
36 Austin Carty (Panama)
37 Grant Mattos (Redemption Island)
38 Garrett Adelstein (Cagayan)
39
Mike Skupin (Australia)
Another real man. That body is just magnificent.
- cambed71
He got arrested for a ponsy scheme & then they found child porn on his computer! In Australia he provided, but his next season: nothing! Plus he was always getting hurt. He beat himself with his own actions! cHILD PORN & worked with kids! Need I say more!
40 Jay Byars (One World)
41 Fabio Birza (Nicaragua)
42 Brett Clouser (Samoa)
43 Hayden Moss (Blood vs. Water)
44 Jeremiah Wood (Cagayan)
45 Matt Quinlan (One World)
46 Adam Klein (Millennials vs. Gen X)
BAdd New Item
Related Lists

Best Survivor: Millennials vs Gen x Contestants
Best Survivor: San Juan del Sur Contestants
Top Ten Survivor: Caramoan Contestants
Top 10 Survivor: Ghost Island Contestants
List Stats
600 votes
46 listings
10 years, 64 days old

Top Remixes
1. Malcolm Freberg (Philippines)
2. James "J.T." Thomas (Tocantins, Heroes vs Villains)
3. Marcus Lehman (Gabon)
jerardagustin
1. Ben "Benry" Henry (Nicaragua)
2. James "J.T." Thomas (Tocantins, Heroes vs Villains)
3. Brendan Synnott (Tocantins)
philS
Posts
Top 15 Sexiest Survivor Male Contestants
cambed71
Error Reporting
See a factual error in these listings? Report it
here
.