Best Asian Football Clubs
The Top Ten
1
East Bengal
East Bengal Football Club was established on 1st August 1920 as a Sports and Cultural association of people who primarily hailed from the eastern provinces of Bengal before partition. Since its inception, many legendary players and coaches have been associated with the club thus making it one of the oldest clubs carrying a rich heritage in the entire history of Indian Football.
East Bengal club best club in India.
East Bengal club best fan base club in the world.
East Bengal club not just a club, East Bengal club dream in Indian football.
East Bengal club fast and last club in India win the Asian Cup 2003.
East Bengal historical club in India.
East Bengal 100 year old club in India.
I love East Bengal. Joy East Bengal.
The colour, 'Red' signifies the 'Revolution"' or the amount of 'Bloodshed' required to bring a 'change' and 'Gold' resembles to the 'Fire' of 'Spirit'. It manifests the wound, deprivation of a race that's capable of conquering probably the entire world. We, Eastbengalians hate to remain a "Destiny's child" rather, we deserve to set glorious examples that others follow for decades. Becoming the "Asia-topper" is just a 'block' to build the "Monument of Triumph".
The Most Popular Club in India with the largest and the best fan base in South Asia. Even at their worst in an early kick off on a weekday, you will find close to 10000 fans in the stadium. The 98-year old club is the most successful in South Asia, and was the first Indian club to reach the AFC Cup Semi finals undefeated in 2013.
2
Mohun Bagan
This club having a rich history of football and strongest presence in Indian football circuit. Recently FIFA also recognised this club for their pre-independence win against a much stronger English club in a final of a international shield. This is the time when Indian football start it presence from elite class to mass. From then till now it is the most successful and consistent club which is the best supply line of talents in Indian football. No other club can match this.
Mohun Bagan is not a mere football club but an integral part of the footballing heritage of south-east Asia. The club which added fuel to the fire named Indian struggle for independence by winning the IFA shield in 1911 against all odds. In its eventful history of 130 years, it has managed to win more than 250 trophies, which speaks a lot about its reach legacy. Often dubbed as the 'national club of India', it continues to create magic and inspire young talents even today.
MOHUN BAGAN has the heritage, tradition, success and riches that none can match, with the largest fan base in India and around the world it is the most popular Club of India, even more than some quite renowned european clubs. With 257 trophies it has the hugest trophy count, the rivals having hardly around the half of it. The only Indian Club with fifa honours and recognition is naturally and rightly the National Club Of India, owing to its 1911 ifa shield winning glory against a much superior british team the first such achievement by any asian club, which is synonymous with Indian freedom movement and igniting the passion for independence thereby. Not just a Football Club, MOHUN BAGAN is the name of such an Institution that arouses a feeling of pride and honour among them who gets the opportunity to get associated with this Institution in whatever capacity, player, coach, management, member, the supporters and so on. From prime ministers to presidents, from chief ministers to ...more
Simply the greatest club in India & the oldest club of Asia. The club is rich in history and raised the voice to fight against the British during the pre independence era. It is because of its rich history that it is known as National Club of India.
3
Kerala Blasters FC
Best football club in Asia.In three seasons, the Kochi stadium has hosted over one million fans.Kerala Blasters' passionate fans are the highlights of Indian Super League.The way Kerala fans supported their home club and kept cheering the team despite a heart-breaking loss, exemplifies the strong bond they have established with the Blasters. such gracious fans with unmatched enthusiasm and passion for the beautiful game will take kerala Blasters to top of the world in the near future.football has a unique place in Kerala's soul.
The Club which became an integral part of Malayalis (locals of the Kerala State). Since their entry in the league. The 2 times runners have huge fan following where ever they play. Match day in blasters home city will give you more surprises.
Best fan followed club in asia with huge numbers of supporters. Fans are all around the world and created a unity named Manjapada, you can see everywhere them with yellow colour t shirt on the stadiums of other teams matches also!
Simply, KBFC has no trophies in their showcase, But have won the hearts of Football fans of Kerala as well as India. They are best by fan base, in ground and off ground activities, grass root programmes and so on.
4
Persib Bandung
I'm proud to be citizens of Bandung,
For what, because his football"" PERSIB can unite all people..
Child who had been a motorcycle gang, now a faithful bobotoh support PERSIB play every game,!? Thereby creating a safe and secure environment of a motorcycle gang delinquency action action,!?
Bravo Persib Bandung Hopefully On Being Champion next season,!?
Simamaung is the nickname for Persib Bandung. Bobotoh it is a staunch of Persib Bandung supporter. Persib Bandung have thousands and even millions of fanatical fans around the world. Fantastic power to persib not only in the form of support in the field, but also could be a pillar for the survival of Persib.

"Persib Bandung is the real Champion"
Persib not just a football team.. But persib as an icon of western Java.. Where people would prefer to watch the match from the moment persib go to school, going out, working as persib part of us, our identity Sundanese people.. Persib bravo!
This is not about football, this is not about team, but this is about unity too, this club make all people become one, and still best unprofesional team ever, with great history too.
5
Esteghlal F.C.
Esteghlal is not only the greatest football club but also the greatest sports cultural club in the history of Iranian sports. Anyone who searches about the origin and authenticity of this club will find out the facts. Don't believe any lies you read about the greatest club of iran on internet from other club's delusional fans. Go and search about it yourself. Truth is obvious.
East Bengal club best club in India.

Also Best club in the world.
East Bengal win the trophy Asian Cup.
East Bengal club 100 year old club.
East Bengal club best fan base club in the world.
East Bengal not just a club, East Bengal club is my mother.
Esteghlal F.C. is the oldest and the greatest club in iran. this club has 36 trophies that makes this club the most honest club in iran. this club has 2 AFC champions title that makes this club the third honored team in asia. also this club is the most popular team in iran with over 40 million fans
I search a lot of different websites to finally figured it out that FC Esteghlal is the most honorable team in Asia!
6
Persepolis F.C.
Most popular team in asia. The persepolis fan who called them (red army) registered the most spectators numbers in stadium on whole of the world with 120,000 persons. Persepolis has the most honors with cups and championship in iran and asia continent! Also only club in iran which taken a real star after earning 10th championship something unlike #FC_KISE couldn't do it never
If you refer to the AFC, the most fans club, Perspolis of Iran is number one for ever, 40m just in Iran and over 10m abroud makes Perspolis number one in Asia, Azadi stadium with hund thousands capacity is full, when they play home. As I stated above, the best reference are AFC reports.
Over 30,000,000 fans, This is really rare in Asia.
Persepolis is greatest club in the Asia.
It has real fans.
7
Al-Hilal FC
-Most titles
-Most wins
-Most appearances
-Most goals
-Most fans in other countries
-Has won the century best team in Asia ( google it if you want)
-Has the most fans attendance
-By stats their is no team you can compare to Al hilal.
Most fans in Asia since their fans are not from Saudi only they are from all middle eastern countries that when they play away games at one of these countries their fans surpass the home teams fans. Also they have the most Asian trophies
The highest club in playing in asia champions league and won the championship 6 times and the most club of all has reached the the finals.
Alhilal from Saudi Arabia has the highest numbers of playing and winning games in all Asian versions of the champions leagues..
8
Johor Darul Ta'zim F.C.
Boys Of Straits is the Malaysia's best community that consist supporters from 3 different nation(Malaysia, Indonesia, Singapore)..
First Malaysia team win the afc cup.
9
Bengaluru FC
For me Bengaluru FC has to be in Top 10 Asia clubs given their consistency and ability to learn from mistakes. Being a Young Club in terms of number of years of its existence it has shown some tremendous results.
This has to be in top 2. Best doesn't mean about the attendance. Bengaluru FC is about winning the trophies. 2 times league champions, 2 times federation Cup champions and current super cup champions.
5 thropies in 5 years of formation
Professionalism is the most important part of this club. It is the club that wins the trophies.
Every other clubs in India finds hard to beat this club. Only Indian club to reach AFC cup final.
10 Al-Ittihad
The Contenders
11
Athletico de Kolkata
Deserve higher spot..Have already achieved 2 titles in just 4 year..Best club in India..Emerging high with good grassroot program for great future
Most underrated football club of India, deserve more respect, this club already won 2 ISL trophies in 5 years.
One of the best club in India with a huge fanbase...
Strongest and most balanced team to ever participate in ISL
Indian best club
12
Tractor Sazi F.C.
I proud myself because lm one of the fans of this wonderful club.
The barcelona of asia is the best title of this team.
There are more than 40,000,000 Turkish people in Iran and almost all of them love this team.
We are champion
13
Chennaiyin FC
One of the best tactical team in ISL. Won the trophy twice and produced some young talents to the country's football.
Good team spirit
It's is a good team
14
FC Goa
It has quality football
One of the top clubs in isl.
From the historical and amazing city of goa
Good fan base
15
North East United FC
One of the most popular club in India (ISL). These club is based on 8 States of North Eastern part of India. The fanbase is also very high in North Eastern part of India.
Northeast can be referred to as the motherland of Indian football..
Huge fan base than most of the clubs in INDIA.
16 Sepahan Isfahan F.C.
17
Gokulam FC
Best football team in kerala
Defending Champions of Kerala Premind League.
In their first season itself they defeated Champions Minerva,East Bengal and Mohun Bagan in the Indian Top division
Team that hunts Hearts
18
Mumbai City F.C.
The city of dreams! Yeah and the club of dreams! For all Footballer for future! Mark my words pal! FC Pune City and Mumbai City FC are like FC Barcelona and Real Madrid
Very good team & my favourite team...
It is a best club from India.
19
Al-Nassr FC
This the best team
20
Guangzhou Evergrande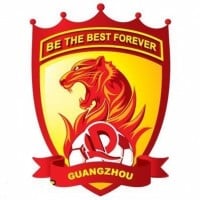 Guangzhou Evergrande Taobao Football Club is a professional Chinese football club that participates in the Chinese Super League under the license of the Chinese Football Association.
Respect from morocco
21
Persebaya Surabaya
With the best supporter
22 Al -Ain F.C
23 PSIM Yogyakarta
24 Tractor Sazi Tabriz F.C.
25
Sriwijaya F.C.
Go sriwijaya.. Get the 2nd for asian afc cup
Its all about the pride of sriwijaya, the pride of sumatra and south east asia. We are wong plembang, wong kito galo, katek wong laen... Bravo sriwijaya football club
PSearch List