Top 10 Teams Most Likely to Win the 2014 FIFA World Cup
The Top Ten
1
Germany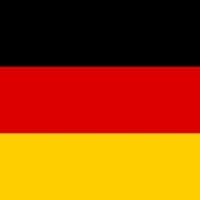 Germany has the most complete team. They could create two different teams, and they both will have a more than decent chance to win the World Cup. They have Neuer, one of the best goalkeepers of today, an outstanding defense with players such as Hummels, Mertesacker, Boateng, Badsturber, the captain Lamn, amongst others. They have an unbelievably powerful midfield. With players such as Khedira, Ozil, the genius Schweinsteiger, Muller, and the two incredibly fast Gotze and Reus, they will just dominate their opposition. And with Klose about to break Ronaldo's record, Gomez, and a Podolski with an unbelievably powerful shot, they have more than a complete team. Brazil may be the favorites, but Germany is the most complete. Most teams already figured Spain's way of playing. Portugal is a good team if you think that a two person team is good. If anything happens to Ronaldo or Pepe, they will suffer badly. And with most of Germany's players playing in the Bundesliga, mainly Dortmund and Bayern, they will be able to communicate more easily than teams whose players play in totally different leagues. Netherlands, and Italy have a decent team, but they don't possess Germany's deadly counterattack. I predict the Final will be won by Germany against either Netherlands, Argentina, or even Hosts Brazil, which will be a pity for the Brazilians due to those terrible memories from the 1950 'Maracanazo'.
2
Brazil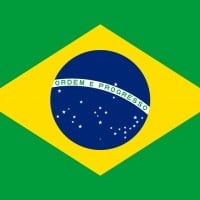 If it's the will of GOD, Brazil will surely win this time. The 1950 world cup loss to Uruguay at their home soil are still fresh in their minds. We know there are lots of other strong teams like Germany, Italy, Spain, Argentina, France and even Uruguay again. But since the team knows that their country expects nothing less than winning the World Cup 2014 at home soil, the Brazilian team is going to play like anything no matter whatever pains they are going to face. They also know that apart from the group games, they are going to face all the strong and mighty teams on their way to the Finals. So they will surely not allow the game to go away from their hand.
Brazil has always been one of the most successful teams over the years. Brazilian team look stronger than last appearance in the WORLD CUP. It is a matter of time now for the young lads from Brazil take back the pride of their nation. The Brazilian team is a young side with lots of potentiality. The home support is going to help them a lot this time. However the strong competitors like Spain, Germany, Argentina, Italy, Portugal and Uruguay may have some big names and talent but the players of Brazil will be difficult to be beaten in their nation. This team has improved since last couple of months much more than the 2010 World Cup. Brazilian players will probably come up with good impact in the group stages and win the World Cup this time. The combination of players like Dani Alves, David Luiz, Thiago Silva, Marcelo gives them good solid defense and of course rising stars Neymar, Oscar, Hulk will give them strong attacking forward. The fans are keen to see Brazil winning World Cup 2014 and Bring the pride back home.
3
Argentina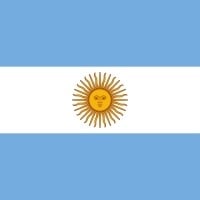 The fantastic four (leo, kun, dim, higz) is the undisputed strongest attack in the world. The current coach do not believe in old Argentina's way of playing possession he created some beasts in counter attacks in the team which can down any team in the world. Plus the biggest point is they are not weak in defense anymore. Whoever thinks they are weak in definitely would be in for a surprise/shock in the wc2014. Sabella created a twin tower in the name of Garay and Federico.
No one can beat Argentina! Argentina has the best defenser in the world! If the best players of Argentina like messi, tevez, Di Maria, higuain! ! Try their best then of course Argentina will win! Argentina is the the weaker team. Not many national squads can that they bolster such a formidable attack. So, chill guys Argentina will be in final I believe and one thing Argentina has beat Brazil and Germany In their last 2010 match! So Argentina has good chance to win this World Cup! This time will surprise you wait and see and who don't like this team then don't read this comment also! You don't deserve it!
4
Netherlands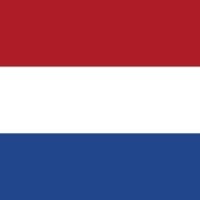 They did surprisingly well last time around. They tend to control the game and the pace every time they play. They just had a lack of good strikers. You can never rule them out as contenders. Much of the old guard has retired and are being replaced by new young talent that can keep up to anyone on the field. They are well organised and work well as a team on the whole. The management of old are gone and the new are stepping up their game and filling in the gaps where they lacked support and talent. I have watched many games where they ruled the pitch but couldn't buy a goal. That is changing now and they are playing a much more open game while still retaining control of the ball. Spain was their downfall last time around and I don't think they will let that happen again. Their first game is against Spain... That will be their ultimate chance to see if they have what it takes this time round.
5
Spain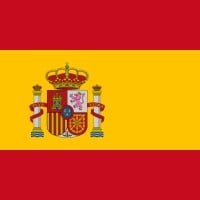 There are great teams in this world cup, Germany has a great squad, Brazil as well, but Spain is above being a "great" team.
They are pure football, the approach every team targets.
Someone posted above talking about how professional Germany played compared to Brazil, which, in his opinion, played more for fun and the distress factor was they bet for the win.
I'm sorry for the person posting this cause I'd be ashamed if I hadn't considered Spain as a combination of ambition and fun.
Brazil might host it and Germany might be favourite, but remember that they've been favourite over the last years and Spain has kept breaking the stats. Don't underestimate a country just cause they've won everything, ambition is endless.
They are the best team in the world right now. They have experience on their side and they are known to pressure of the finals.

Unlike Germany, who is extremely talented, but for the last 8 years they can't pass the semi-final mark. I think, Spain is stronger than them, simply because they have more experience. Xavi, Iniesta, Ramos all of them are used to the pressure and expectations from their fans.

Brazil is obviously a huge favourite, but they won the Confederations Cup. No one in the history of World Cup has won the Confederations Cup and the World Cup the following year, so I trust the stats. Also the huge pressure from the fans can make Brazilian players nervous.

Argentina - they are strong in attack, but incredibly weak in defense for Spain's strikers and midfielders it won't be extremely hard to break their defense and very often Spain only needs 1 chance to score.

So, Spain all the way!
6
Portugal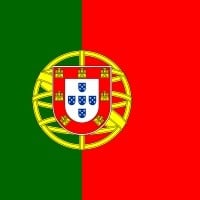 Portugal, seems to have the better of complete teams in the world. Facing the world champs Spain 4 years ago proved that they were on the verge of a spectacular finish. 1 goal was the difference and the winner of that game went to win everything, which could have gone either way. 4 years ago it could have gone either way, but this is 2014. Portugal has the right chemistry right now, all they need is for the greatest in the world to show up! Ronaldo scores, Portugal advances... This could be the last World Cup for the great one as a starter, so I believe the team wants to make it a great finish.
I spoke with a wise man who "will answer any question" about Portugal. The man was sitting on a chair along a busy street, with a sign stating The Great Zamboni Will Answer Any Question. I asked him how the US would do this year, and who would win the World Cup. He paused, reflected, looked down, looked up, and told me Portugal would win. He said the US will win their first two games (game 2 is vs. Portugal I think! ), and they will advance out of Group G, but that Portugal will win it all. So. There's your answer. Adios Germany!
7
Italy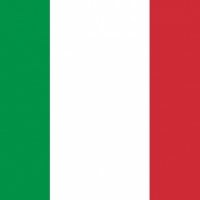 Everyone always underestimates Italy, but then the Italians find a way to surprise and triumph. They certainly did in 2006, and in 2012, when they made it to the finals of the Euros. I can't believe that England is ranked higher than a country that held Spain to a nil-nil draw and was the first to have more possession than them when they played in the Confederations Cup in quite some time. I tip the Italians so make it out of the group stage and to at least the round of eight. Maybe they'll even make it to the final. Either way, don't rule them out or underestimate them.
Italy has already defeated England 2-1 and now that Uruguay has been defeated as well, there is no team who can stand a chance to them in their group: Italy has the best goal keeper in the world, Buffon, and excellent players like Pirlo, Balotelli and De Rossi not counting that they have a truly impressive defense as well. Italy won the World Cup 4 times (only Brasil won more times. And stats as well show how much stronger Italy is then other major teams having beaten Germany 15 times in 32 games (10 draws) (7 defeats). Spain could have been a threat but their defeat 5-1 against Netherlands was humiliating.
8
Belgium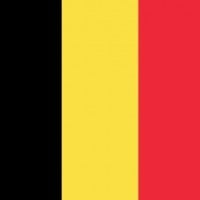 Belgium has got a very talented midfield and very good strikers (e.G. Romelu Lukaku, Kevin De Bruyne) in its team! Their ball possession is often higher than the posession of their opponents.
This young generation is especially strong both physically and mentally. Marc Wilmots (manager) sees the small things but he is very confidential and is like a father for his team. The social connection is extremely high, which doubtless is an advantage! NATURAL TALENTS!
Belgium is an exciting country with so much talent. There's not one position on their team you could say was an area to exploit when playing against them. They're all top professionals and could be real challengers for the trophy in Brazil. The likes of Hazard, Lukaku and Kompany shows just how good they are in all areas of the pitch. Belgium are definitely the ones to watch out for.
Belgium possess a complete first team, with plenty of high quality substitutes. The midfield is especially strong with plenty of tactical, physical and intelligent players. A big part of the squad play for the best teams in the the premier league. Their youth will give them the ambition and motivation needed to win the world cup.
9
France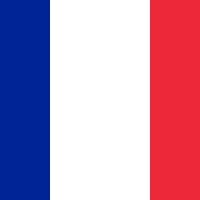 France have a good chance of winning the whole thing because they have a world class offense paired with some of the best defenders in the world. They have a lot of young talent like Pogba and Verane but these youngsters are used to playing for some of the best teams in the world and against the best opponents. They're guaranteed to go on to the semi finals and wouldn't be surprised if they win the whole competition.
France won a qualification in such a way. That team is the only one which succeeded to be qualified after a 0-2 in the first two matches with a 3-0, very famous in France since 98's final. Won 98 and 2000 world cup and euro, was in the final in 2006, is the only country which had beaten Brazil 3 times in a world cup, it is in Brazil, I fell that country will win!
It's redemption time for France after the debacle in 2010. France is ready to move on, look ahead and forget about the dark past. They will show they have what it takes to contend again with those amazing teams. And remember last time France won, they were not the favorite at all...
10
Mexico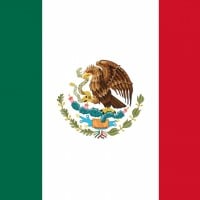 As much as people doubt Mexico will win, the attitude they've entered this World Cup with is really helping them pull through. I think they actually have a shot at winning, if not, then getting really far. They have great players and a great coach going for them this year. I say people stop underestimating Mexico because they might end up surprising everyone.
I believe that Mexico will win because they were trying there best to win. I don't care if they lose because they will still be my favorite team then any so any of you think they won't then you are just crazy. You might disagree but I won't I bet they will win them any other team and if they don't well they will still be the best for me...
Mexico will have a new coach and has new local popular team that has the heart to win. Unlike the most popular Mexican stars that are unable to play as a team. Hopefully miguel herrera remain new coach with their new local squad. This young new team has the heart and ability to play together to world cup in Brazil
The Contenders
11
England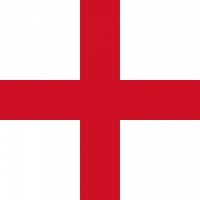 Personally I think that if England choose the right players and put them in the right position, they can go very far, and could even win the world cup! I also think that Rooney should not be a member of the england team, main or substitute, he makes too many mistakes and is too over rated. The perfect team would be:
Joe Hart as Goal Keeper
Steven Gerrard, Raheem Sterling, Ross Barkley and Adam Lallana in Mid-field
Daniel Welbeck, Daniel Sturridge and Glen Johnson playing Forward
Phil Jagielka, Glen Johnson, Gary Cahill and Jack Wilshere in defense

From the recent matches I have watched and from what I have seen from each of these players, I think if these people are put to play on in these positions England will go far. England can not afford to make mistakes in this world cup. I believe England have very talented footballers this year and if they try their hardest, they can do anything.
12
Uruguay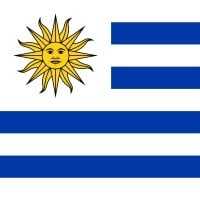 Made it to semi-finals last world cup, won the first world cup ever played, and we beat Brazil to take the world cup in 1950. That means we will come first place especially sine we've got cavani, forlan, and Suarez. Now Forlan may not be starting in the big games against Italy and england I'm pretty sure. But Even though he's 35 I believe he's still got it, and when they put him in the field he'll do work. So lets go Uruguay!
Uruguay has excellent players, like Suarez, Cavani, et at. This time is playing close to home, for being a neighbour country and a former State of Brazil. Many Brazilian would love to re-edit a Brazil-Uruguay final in Maracana stadium. Also, in June, July the weather is not too hot what is more similar to the River Plate area. So the final shall be Brazil- Uruguay, fifty fifty.
Uruguay will most likely be in the semi-finals if they can finish first in their tough group. Once there with luck and their top players still intact without yellow/red cards they can beat anyone, especially Brazil. They are the ultimate darkhorse/underdog... Everyone always seems to forget that. The've been proving the world wrong for almost 100 years now.
13
United States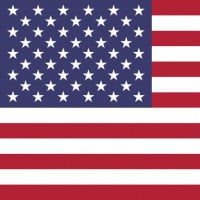 Firstly, let me get something straight... US has Clint Dempsey; the next generation captain of the U.S. Plus, according to FIFA, because they pulled off to win with Ghana, (which is a team far better than U.S. ), they have a huge chance to win against Portugal. A few reasons why Portugal might lose to U.S. is because Ronaldo has a leg injury, and he doesn't even play that much anymore and stays mute to the game between Portugal and Germany. Also, Pepe is out of the game and he was one of the best defenders in their team.
I have patriotism for my country. I don't really know about you guys. But the coach of U.S. has motivation.U.S. has skills, all it needs is some motivation which the German Coach is successfully delivering to the U.S.
This year, U.S. has a strong start and by no doubt, make it into the next round.
People love to underestimate the USA but what the world needs to realize is that the USA creates the most innovative and impressive people. I am not speaking of Average Joe I am speaking of those Americans which are truly free and know it. How are they truly free? Because Americans hold an UNWAVERING belief that they are better than the rest of the world. They even have a name for it it is called ETHNOCENTRISM which means to believe your nation is better than all others. Many view this as a bad thing but the fact is that it makes them EXTREMELY determined prove exactly that point. And what better way to prove that you are better than by working like a crazy man and to actually be the best. I know the USA will win simply on their unwavering determination to be the greatest in the world at EVERYTHING. on that note I am French and I do not much like the USA but I respect them so please keep in mind this is a non biased perspective.
14
Colombia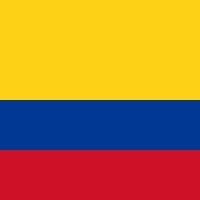 Colombia has more quality players than Mexico, Uruguay, England or Belgium, it also has a much better defense than Argentina and play much better collectively than Brazil. It is amazing to see so many comments from people that until recently didn't know anything about football. Watch the games people, football is a totally different beast this days, don't just base your comments on what some reporter says on the news. Quality football comes from quality players and a quality coaching staff and that's what Colombia has right now.
Colombia knows how to play fair and doesn't need to play dirty to win a game, and we can see that when they won against Uruguay on Saturday. Even though this is only their second time entering the World cup, they know how to play and have fun with it. Every time they have a game you can expect that stadium to be filled with yellow! Colombia hasn't lost a single game and we can say the next challenger will be going home, as well.
15
Costa Rica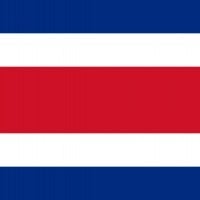 Costa Rica has been underestimated! I think we have a fair chance of winning because we have faced some pretty aggressive and great teams and we won. So far in the 2014 games we haven't lost to a single country so why not continue to aspire to win and succeed and I know we will! Costa Rica for the World Cup!
Underrated by far. This list is clearly outdated and should be remade, given that many of the "top" countries are already knocked out. Costa Rica earned to be much higher up on this list. A passionate and motivated team! Excellent performance so far in this World Cup!
Costa Rica is a very good team! Many people underestimate Costa Rica's abilities. People started believing in the team when they won against Italy. It's totally going to win the World Cup!
16
Chile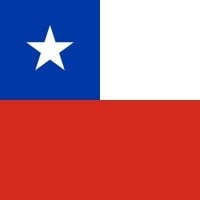 They almost defeated Spain, it ended 3-3 with a Spanish last minute goal, they have grown outstandingly as a team. They also have defeated France and are as I'm writing this about to defeat England. They have Sanchez in Barcelona and Vidal is a key player in Juventus. They have also shown their skill against teams from southamerica during the qualifications.
I'm voting for Chile because of 2 reasons. 1) I'm Chilean so... I kinda need to vote for Chile. 2) In this chart, It says that the United States will get in a higher position even though they are in the group of death with Germany, Portugal, and Ghana. Chile has a higher chance than the US of winning
Smart coach, good players, performance going up and up!
They almost defeated Spain (game ended draw just by Spain's luck), draw with Brazil in Brazil while Chile was still testing the team, defeated england in Wembley.
Watch out!
17
Greece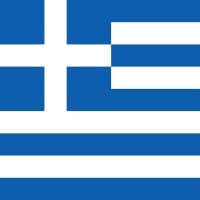 I am from Greece and I love my country but come on we all saw how Colombia beat them and hard and come on 3/4 and even more people were cheering for Colombia, I wish them luck because they need it BADLY.
Strong defense, top of the art counterattacks, deadly free kicks and corner kicks. Great spirit and defending a country on crisis; all you need to make it to the quarter- or semifinals.
They need their deffence to start the counter attack and their 2 strikers to push and take chances... More importantly they need luck, luck... They're not going to win the cup but they can be a big surprise like in 04
18
Croatia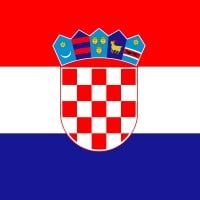 Croatia has the heart to win it all... They do have more heart than skill but the skill is not lacking anything... I look forward for an underdog ( or someone new) to take it ( Colombia, Croatia, USA, Uruguay, Mexico) or even Holland!
Maybe because I m croat but as you see luka modric (maestro), with rakitic (sensation), and most important mateo kovacic growing to be the best midfielder in the world, I think that is awesome midfielder creation.
Croatia unlike other teams, don't have a star player, which upper teams do but they have a GREAT all around team.
19
Japan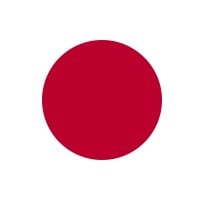 This year, the Asian teams have got a tatic that is sure to work. They make a circle that is hard to destroy and then pass to each other, then the last person in the circle scores. Japan is the best Asian team for I know, so yeah, they have a chance
Japan is strong and has won many matches. Also the had been practicing very hard to win the World Cup. They also have strong player such as Honda, Kagawa, Yuto, and many more!
It's not impossible for them to reach the top slot... they are smart... all they need is more tactics and practice. Good Luck Japan!
20
Algeria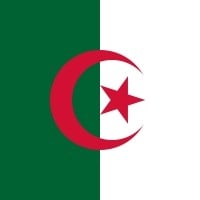 Algeria will definitely win the world cup 2014... simply because it is team number one in the whole world
Underdog.. You never know what they have up there sleeve.
If they get throw nock out stage, they can be a surprise.
21
Switzerland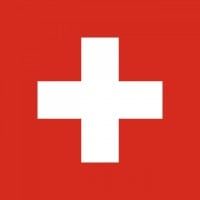 If you win your group in Europe, you can win the cup. But they will be satisfied with reaching the semi
Best defense I have seen so far Argentina got lucky with that one goal defeating swizerland but to me swizerland won!
Number #6 in the world and they are at #38! What?!?!
22
Australia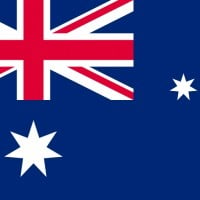 Australia defiantly! They haven't won yet but that WILL stop now they have a way better coach and awesome players! Their bound to win
GO AUSSIE!
They have three new coaches so being as good as the 2006 team will not be achievable as getting in the world cup with Brazil they might just make it.
Australia all the way! Although they haven't won before, they can now because they have the best coach and great players.
23
Iran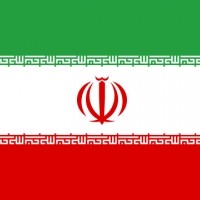 'Best' is in the eye of beholder! As much we like to be realistic and we know magic only happens in the movies, we still dream of impossibilities. I know Iran is ranked number 44th in the World Cup, but Iran's 11 gladiators are the best and they will magically win the World Cup.
Iran plays likes atletico madrid. And it has the best forwards in the world for example jahanbakhsh. But they have a mistake, and it's the lake of confidence.
Is Pakistan seriously better than?! Iran has some pretty good players that aren't being taken into consideration.
24
Ghana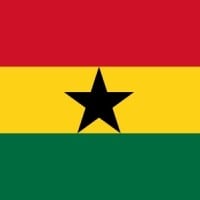 Even though chances are they won't win, they managed to tie 2-2 with Germany, who is one of the stronger teams. I believe that they have a very strong team this year and should defiantly not be overlooked.
They have a very strong team this year, they went to quarterfinals last year and this year they are going further! They should definitely be higher up the list
Are you serious? 96? Kind of racist how the all black teams are in the nineties. Ghana scored a draw with Germany 2-2, so yes, Ghana is a very strong team
25
South Korea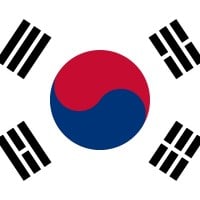 South Korea has great potential.
They were hiding their true potential and it was proven after the match against Russia.
South Korea may be bad at defense, but we learned from Algeria, and will definitely rise to be a formidable team, like in2002.
I think South Korea's players are good at soccer, but plus, Soccer isn't South Korea's main sport. We own y'all in Ice Skating and Archery!
PSearch List