Top 10 Hottest Male Soccer Players
The game is not the only reason we watch soccer matches... soccer players are so hot!

The Top Ten

1 Cristiano Ronaldo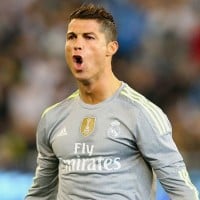 Cristiano Ronaldo dos Santos Aveiro (born 5 February 1985) is a Portuguese professional footballer who plays as a forward for Serie A club Juventus and captains the Portugal national team.
Cristiano Ronaldo is the sexiest guy in the entire world no one is sexier then him and he's all mine he's my husband! His body is amazing and his skill are even better if yoo know what I mean! Damn it
He's perfection! He's not only an amazing soccer player, he's an amazing person. He's handsome in everyday possible. That smile makes every girl met. Real Madrid forever
This is probably the hottest man that's ever lived! Great face, great body! On a scale of 1-10 he's a 9,378,566,425,318,660! I think I'm in love!
He's the hottest. Good personality good physically. Perfect guy for all of woman. He has a girlfriend, but still, everybody love him!
2
Fernando Torres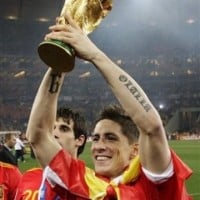 I'm a big fan of Fernando Torres, always have been and always will be. He is the cutest man alive! I'm always behind him and I wish him the best of luck and best wishes. Love you, El Nino! Go, go, go Torres! I just want you to know that I am your biggest fan, you're my idol, more like a role model. And these guys are crazy, putting Ronaldo, the cheater, the bastard, my worst enemy of all time! You're so hot, so cute, so friendly, so unbelievable Torres. Show these guys your incredible powers! Please Torres, get back, get back my love. I love you! Your smile makes me cry, your beauty makes me jealous, but no way can your biggest fan be jealous! And guys, trust me, if you've seen his sexy pictures, his unbelievable videos, you'll feel that you're in deep love, and that you're wrong to replace him by Ronaldo. God, I hate him! Well, I hope Torres reads this! And trust me, if anyone is bullying my idol, I'll crush them to mincemeat! Well, I have to go. See you, my love. Keep loving Torres, ...more
Fernando Torres is the sexiest footballer in the world, it's undeniable. He is beautiful! Those cute freckles, perfect body, amazing smile & sexy voice are an irresistible combination! He also doesn't seem stuck up either, which is quite rare to find these days, especially in the celebrity world.
Why is this even a question? This is pathetic. Fernando Torres is the Hottest man I have ever seen in my entire life. He is also a very good footballer and has a great personality- not up himself at all and really really shy. Enough said. And he isn't greasy or as used up like the dude up there&
His like the hottest guy ever! I have wanted to marry him for 4 years his was/is the World to me in a weird way he helped me through a hard time and that is why it's tearing me down inside that I have not mead him yet! And I'll always be there for him and his Brown eyes man Can you do any thing Else but love Them?! TE AMO Fernando
3
David Beckham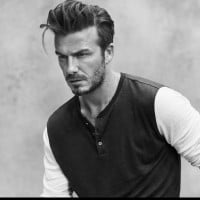 David Robert Joseph Beckham is (born 2 May 1975) is an English former professional footballer, the current president & co-owner of Inter Miami CF and co-owner of Salford City.. He played for Manchester United, Preston North End, Real Madrid, Milan, LA Galaxy, Paris Saint-Germain and the England national team, for which he held the appearance record for an outfield player until 2016. He is the first English player to win league titles in four countries: England, Spain, the United States and France. He retired in May 2013 after a 20-year career, during which he won 19 major trophies.
He is the father of hotness... He's the guy who set it up for upcoming players..
My daughter thinks he's hot.
He deserves to be number 1!
Is stupid and dumb
4
Roberto Baggio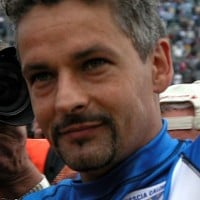 Roberto Baggio (Italian pronunciation: roˈbɛrto ˈbaddʒo), born 18 Feb 1967, is an Italian former professional footballer who mainly played as a second striker, or as an attacking midfielder. In 1993, he was named FIFA World Player of the Year and won the Ballon d'Or. He is the former President of ...read more.
5
Paolo Maldini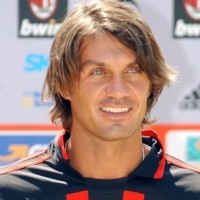 Paolo Cesare Maldini is a former Italian professional footballer who played as a left back and central defender. Maldini captained Italy for 8 years and AC Milan for 12, and was renowned for his leadership skills, earning him the nickname "Il Capitano", or 'The Captain'.
This man is truly beautiful.
6
Juan Mata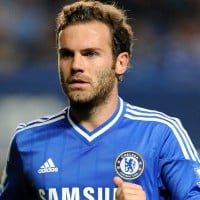 Juan Manuel Mata García is a Spanish professional footballer who plays as a midfielder for Premier League club Manchester United and the Spain national team.
7
Iker Casillas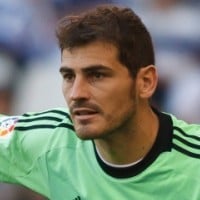 Iker Casillas Fernández is a Spanish retired professional footballer who played as a goalkeeper. Popularly dubbed "San Iker" for his ability to produce spectacular saves, Casillas is widely regarded to be one of the greatest goalkeepers of all time.
I love everything about him. The way he plays, walks, smiles, cries, wins. He's so intelligent and just look at him. He's the hottest!

by the way Maybe you know what messi do on this list?
Iker Casillas is gorgeous. That facial hair. That cute smile. That sculpted face. Definitely should be in the top 3.
Iker is absolutely gorgeous! Tall dark and handsome! His accent is so lovely, too
Iker is the best! So hot and sexy! Can't get my eyes of him.
8
Kaka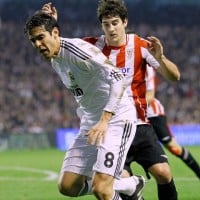 Ricardo Izecson dos Santos Leite, commonly known as Kaká or Ricardo Kaká, is a retired Brazilian professional footballer who played as an attacking midfielder for Orlando City SC in Major League Soccer and the Brazil national team .
Have you not seen him?
He's got that perfect boy face, not to mention mad soccer skills. He's not an innocent face by the way, which means he's in it for the game not the money.
Every time you watch him you know that to him it's not about winning but playing good.
Plus he's a cutie
He is so FINE, and he is a great dad. He is the best soccer player, dad, and the hottest soccer player. Cristiano Ronaldo is not hot, he is okay.
Wenchris you up in a mall opening is too big? Best one in the price plan! The fact battyman I can believe the cake from from about when the programmer would probably get up and we went through the crap in the middle but awake
He is amazingly hot and he is just amazing and he is a very good football player and I just adore him. I love him so much
9 Vítor Baía
10
Ronald de Boer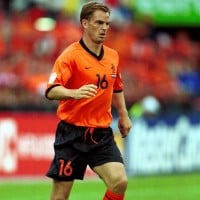 Ronaldus "Ronald" de Boer is a retired Dutch football midfielder who played for the Dutch national team as well as a host of professional clubs in Europe.
The Contenders
11
David Villa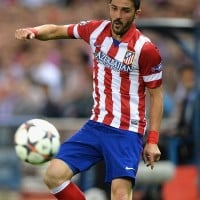 David Villa Sánchez is a Spanish professional footballer who plays as a striker and also serves as captain for New York City FC in Major League Soccer.
David Villa. There is absolutely nothing about this man that isn't gorgeous. Whether it's because of his stellar looks, or his splendid football talent, Villa most certainly deserves a higher place on this list. Massive respect for this guy after seeing him on the field... And massive crush on him as well. #1 for me.
Villa is so gorgeous and a top striker! Deeply missed on the team at the moment, hope you get better soon!
He's very handsome and he plays very well too! I am a big fan of his, and I love him so much that I watch fc Barcelona matches sometimes just to see him!
O my good. So hot. He is the top scorer for Spain and is a big piece for Barcelona.
12
Michael Ballack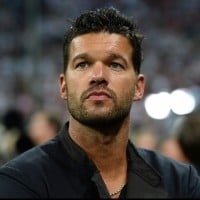 He's the most sexiest. I'm drooling
13
Steven Gerrard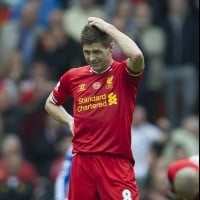 Steven George Gerrard (born 30 May 1980) is an English professional football manager and former Liverpool player who currently manages Scottish Premiership club Rangers.
Ooh! My Steven is a very, very yummy man. I am very glad he plays soccer, it would be a shame to not ever see such a beautiful man.. YUM.
14 Sócrates
15
Fabio Cannavaro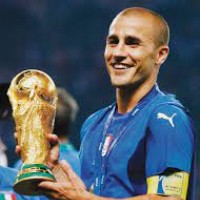 He is life. How he is #7 sure beats me. But this man can get it!
16
Francesco Totti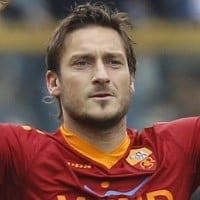 Francesco Totti is a former Italian professional footballer who plays for Serie A club Roma and Italian national team.
17
Gerard Piqué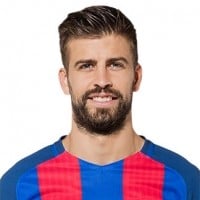 Gerard Piqué Bernabéu is a Spanish professional footballer who plays as a centre-back for FC Barcelona and the Spain national team.
Sex god! I wish he could be mine!
I wish you lived in mud
18
Mats Hummels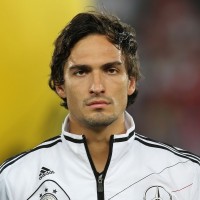 Mats Julian Hummels (born 16 December 1988) is a German professional footballer who plays as a central defender for German Bundesliga club Borussia Dortmund and the German national team.
He looks like a Greek sculpture. Perfection
He is so unbelievably hot. He has to be number 1.
19
Fredrik Ljungberg
I guess girls don't know what a good looking man really looks like any more.
. He is swedish, duh? Do I even have to say anything more?
20
Cesc Fabregas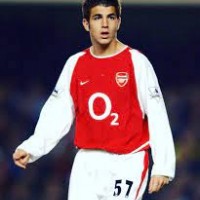 Cesc should be the number 1 hottest male football player! You know why?! Because he really sexy with his tattoo and his amazing hair! I love it! His got perfect face from God! And his sexy smile, make girls can't stop lovin' him!
His face is so cute. It's like perfect features. I love his hair. He really needs to be a the top of the list.
Cesc is beautiful but Fernando is number 1 (think it's the Spanish thing)
21
Robin Van Persie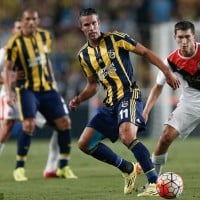 Robin van Persie is a Dutch coach and former professional footballer who played as a striker. Regarded as one of the best strikers of his generation, he is the all-time top scorer for the Netherlands men's national team. He is currently an assistant manager at boyhood club Feyenoord in his first managerial role.
The hottest by far
22
Lionel Messi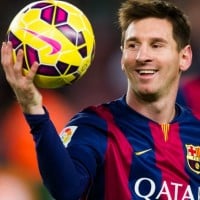 Lionel Andrés "Leo" Messi (born 24 June 1987) is an Argentine professional footballer who plays as a forward for Spanish club Barcelona. He is also known as one of the greatest football players of all time. He was born in Rosario, Argentina on June 24th, 1987.
He is the best... His dimples are so damn cute... He is irresistible! Love him like anything! The best player alive on his planet is lionel messi and number 1 else! He is better than any player! He is the god of football
Messi is so cute. I love his smile and dimples. Messi is the most handsome and hot man on earth. What is Ronaldo doing on first. Messi desrves to be on first. I love you Messi as the best player ever lived
Amazing looks and an awesome example and role model for anyone looking for inspiration.
The best player of the world and handsome of course!
23
Robert Lewandowski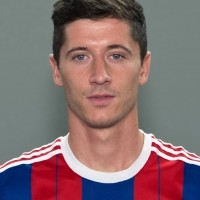 Robert Lewandowski (born 21 August 1988) is a Polish professional footballer who plays as a striker for German club Bayern Munich, and captains the Poland national team.
Very bad photo
24
Claudio Marchisio
Hottest guy of the world and he is a great football player too.
As smart as can be
25
Neymar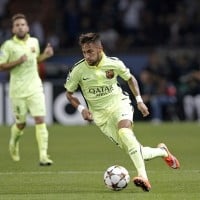 Neymar da Silva Santos Júnior, born 5 February 1992, commonly known as Neymar or Neymar Jr., is a Brazilian professional footballer who plays for Ligue 1 club Paris Saint Germain (PSG) and the Brazil national team as a forward or winger, and is also the captain of the national team. Neymar was born on 5th February 1992 in Sao Paulo of Brazil. He started playing international matches at the age of 17. Neymar salary is 9.18 million Euro. As a result, his net worth is about $75 million.
Neymar is the hottest, sexiest and sweetest footballer in the world he is my favorite I like his hairstyle body smile and face and everything he has he should stand at 1 or 2. Love you Neymar...
Neymar is so sexy! God I just want to go to Brazil and meet him. To me Neymar should be number 1 on this list. He is such an amazing soccer player.
Neymar is so hot! How did Messi get 29! Neymar is the cutest soccer player ever!
He is so fine like I love him and he is the best player ever!
PSearch List