Top Ten Best Brazilian Soccer Players
The Top Ten
1
Pelé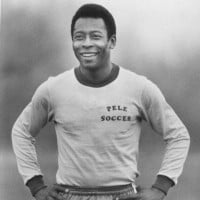 Edson Arantes do Nascimento, known as "Pelé", was a Brazilian professional footballer who played as a forward. In 1999 he was named Athlete of the Century by the International Olympic Committee and was included in the Time list of the 100 most important people of the 20th century. In 2000, Pelé was voted World Player of the Century by the International Federation of Football History & Statistics (IFFHS), and was one of the two joint winners of the FIFA Player of the Century.
He was by far the best football player ever to grace this planet so good that when he touched the ball I was always a fantastic trick or amazing shot in an interview a defender at Red Bulls said in 1977 Pele is the the hardest person to get the ball of in football. In a match you need at least three men marking him all the the time or else he'll score a 100 goals before you can say hallelujah. When he's got the ball you need to tackle in the first seconds or else he won't be stopped.
Unlike players like messi or maradona who can only use their strong foot, Pele is an all round player he can use his left foot just as well as he can use his right, he can use his head, he can do nearly all the tricks and all the type of kicking styles such as chips, bicycle kicks etc. For me Pele is also better then players like Ronaldo or Maradona because he can help the team a lot bu also make his team mates better he can make the most sensational pass and is usually very calm
He was a genius there was nothing he couldn't do he was just the god of football he ran and ran but he would never be stopped. He had so many skills that tackling him was pretty much impossible. For me and for many he is by far the best football to grace planet earth. He won a record 3 world cups, scored over 1000 goals and did things you will see once in a life time.U.S. A have him to thank for getting to the world cup. VOTE FOR PELE!
As close to a complete player as there has ever been. Scoring goals, creating chances, brilliant vision and understanding of the situation of the games in which he played, physical strength, touch, stunning creativity. He knew when to try the impossible and when to do the simple things. His opponents were fairly unanimous in declaring him the best and they should know a thing or two.
2
Ronaldo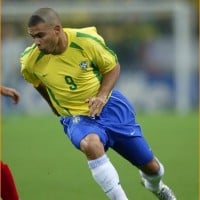 Ronaldo Luís Nazário de Lima, commonly known as Ronaldo, is a Brazilian business owner, president of La Liga club Real Valladolid, and a retired professional footballer who played as a striker. Popularly dubbed in Portuguese O Fenômeno ("The Phenomenon"), he is widely considered one of the greatest players of all time. As a multi-functional striker who brought a new dimension to the position, Ronaldo has been the influence for a generation of strikers that have followed. His individual accolades include being named FIFA World Player of the Year three times, and winning two Ballon d'Or awards.
No doubt, he was the best in Football history. He had perfect Skills, technique and scoring abilities. That's what other great players had too. But the difference is, he had all of it and combined it. But that's not all. What really makes him to the best, was his Speed, his pace, his acceleration. That is the main reason, which makes him better than pele, Maradona and the others. Before his knee Injury, he was unstobbable. And also after his Comback he was great even he was a different player. If he had mit this serious injuries, there would be no discussion about who is the greatest all of Time. In my opinion, he was the best, allthough his prime period only was from 95-99
This is the name I think when I started to watch and become a big fan of the World Cup. there are so many one name wonders from the Brazilian teams it's hard just to pick one but his was at the top when I joined in the beautiful game. Brazil's record is unmatched and so it speaks volumes as I remain a whisper in support of gods.
He played in the two of the most challenging leagues in the world, in four of the most emblematic clubs in the world (Barça, Inter, Real and Milan). But most importantly he lead his club to win the world cup. Fast, intelligent, creative very complete. Too bad he had to deal with injuries and weight problems, otherwise, nobody would be able to argue he is the best ever.
Peel was outstanding, but R9 was NUMBER 9! His goal percentage was amazing with a low rate of ball touches. Unlike the players of today R9 was a team player and didn't have people feeding him the ball on every possession. Just look at his stats compared to all others on any list for Strikers!
3
Ronaldinho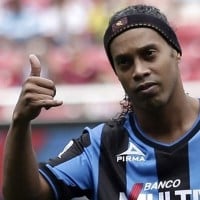 Ronaldo de Assis Moreira (born 21 March 1980), commonly known as Ronaldinho Gaúcho or simply Ronaldinho, is a Brazilian former professional footballer and current ambassador for Barcelona. He played mostly as an attacking midfielder, but was also deployed as a winger. Often considered one of the best ...read more.
Gaucho is the best but I don't know what happened to him after he left barca but still I regard him as the best there is, was and ever will be because he could do things that other no other player could do. He could juggle the ball and while juggling he could move his leg around the ball like a revolution man that is something and all of a sudden every1 is doing it. He could juggle the ball with his head and his shoulders. He is a great passer of the ball, great scorer and a great free kick taker. I wish to just meet him.
When I start selecting my top ten soccer player in the world. Don;t put Ronaldinho first, because He is the highest soccer player. He is not even in those top ten. Ronaldinho is has the another level of professional experiences. When you are making you list Start Ronaldinho, then go 1, 2, 3, 4, 5, 6, 7, 8, 9, because that is the only List will sound good.
I say ronaldinho because he was a magician in a game. A few players today can do what this man was able to do, he always brought out the cleverest move to ruin defenders. It's so sad that his career ended at a bad period of time but this man possessed the magic of putting a smile on yo face every time you watched his game.
I think RONALDINHO is the best player. PELE, well in the olden days there weren't much good defenders so he just got past them easily! No one can do skills like DINHO and he a fast player and I can't even see him do skills sometimes because he flash! GO RONALDINHO!
4
Neymar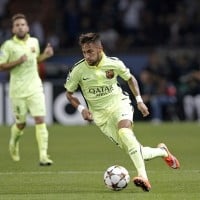 Neymar da Silva Santos Júnior, born 5 February 1992, commonly known as Neymar or Neymar Jr., is a Brazilian professional footballer who plays for Ligue 1 club Paris Saint Germain (PSG) and the Brazil national team as a forward or winger, and is also the captain of the national team. Neymar was born on 5th February 1992 in Sao Paulo of Brazil. He started playing international matches at the age of 17. Neymar salary is 9.18 million Euro. As a result, his net worth is about $75 million.
Neymar will soon become the best in the world. Because of him I love soccer, One day I want to grow up and be like him. My family even loves him. Before Neymar wasn't there, my family and I were so far apart like we were strangers. Now... now we sit together to watch his games. I never felt so close to my family. Thanks neymar
Neymar is very young only 19 years old, he has potential to become the best in the world.
Neymar is very tricky, fast and a great dribbler. Similar to Ronaldinho and Brazil Ronaldo.
Yes he is a fantastic talent, and has the potential to be the best, but someone like Garrincha, Romario or Rivaldo would say here "Wow we haven't seen a lot of you yet, what are you doing here, get out of my list position"!
A pure genius on the field, and he knows the ball. Shortlisted in the top 10 of best players in the FIFA 2014. Father at 19 and compassionate to kids (5/3/14 he introduced African kid to rest of team and stopped the security guards from carrying him off the pitch. )
5
Kaká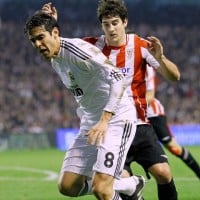 Ricardo Izecson dos Santos Leite, commonly known as Kaká or Ricardo Kaká, is a retired Brazilian professional footballer who played as an attacking midfielder for Orlando City SC in Major League Soccer and the Brazil national team .
Not the best but definitely one of the greatest Brazilians of all time, a midfielder and attacker both, at his prime he was unstoppable even if that phase was not long he still made a huge mark. Passing, Speed, Long shots, Crosses, Ball Control, Vision he had it all.
His skill on the ball is brilliant and at his best his blistering pace is enough to outrun the fastest defenders... Also a goal scoring threat and possesses incredible vision... Enough said!
East or west KAKA is the best. He just rocks the world. No ones like him. Just look at his long shots. I think all the Goal keepers are afraid of his long shots.
He is skillful he has speed he has strength. He scores most of the goals in whatever team he plays with. He makes plays. He gives all the credit to God.
6
Zico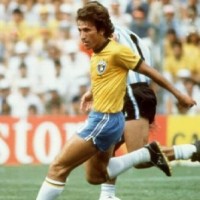 He is second only to Pele.

When he receives the ball in unfavorable situations (for example with his back to the opposition goal) with defenders closing him down, he would use his incredible creativity and skill to ensure that he either gets a decisive pass away or somehow manages to turn clear from defenders. This was his greatest of many strengths and no player in the history of football equals Zico in this aspect of the game. The way that Zico created out of nothing Brazil's first equalizer in that legendary quarter-final match against Italy in the 1982 world cup was pure genius.
One of the worlds best players, just not very famous, I think this is because he didn't win a world cup.

But his control and passing was second to none in my opinion.
Zico was a beast, for me one of the greatest football players of all time!
If he had won a world cup he would be more well known outside of Brazil.
7
Garrincha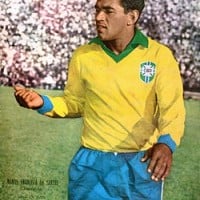 Manuel Francisco dos Santos, known by the nickname Garrincha, was a Brazilian footballer who played right winger and forward.
Garrincha won almost by himself 1962 world cup and was very important for 1958 too. His career was early interrupted due to drinking problens, otherwise he would have an even upper position in the all time best players of the world. Until now no one has ever played in a style similar to his. No one has ever dribeled like him so far.
The joy of the people. He could make the opposition applaud him and he was the second best player in 1958 wotld cup after Didi and won 1962 almost single-handedly. Pelé on the other hand never really delivered in the world cups and although he won it three times Brazil probably would have won all three without him.
I voted for Garrincha because he's too low down on the list. He should be no.2 The best dribbler ever and won the 62 world cup on his own for Brazil when Pele was injured.
He's supposed to be second after pele. Brazil only lost one match with him and he helped brazil excel even without pele.
8
David Luiz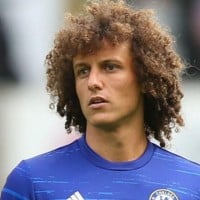 Most expensive defender. Both good at defending and attacking. Sometimes comes to forward.
David Luiz is a great defender.
I play FIFA15/14 and he is rated status 82 he should be 90
He's very underrated in FIFA. Just 82 rated. Plays like a 87.
Best soccer player ever
9
Roberto Carlos
Roberto Carlos da Silva Rocha (born 10 April 1973), commonly known as Roberto Carlos, is a Brazilian former professional footballer who now works as a football ambassador. He started his career in Brazil as a forward but spent most of his career as a left back and has been described as the "most offensive-minded ...read more.
He dribbling is so actractive and amazing..so perfect for a wing defends line...he shooting a ball like a rocket! I think he should in big 5 rather than 10!
One of greatest brazilian players. His also helped Brazil win the 2002 world cup, specially with his bannana freekick.
He'll always be remembered as the player who scored the 105 miles banana free kick for Brazil and the impossible 0°angle goal for Real Madrid.
Incredible stalwart integrating attacking from the back... Incredible left foot
10
Romário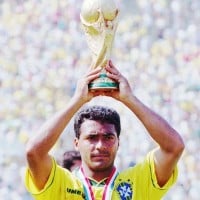 Romário de Souza Faria, known simply as Romário, is a Brazilian politician, who previously achieved worldwide fame as a footballer.
I'm a PSV fan in the Netherlands and he played for that team. And never saw such a great player as Romario. That was really art. Sorry to say but in my opinion a mutch better striker then Ronaldo that also played for PSV eindhoven.
Romario is surely the best, he won the 1994 wc for brazil single-handedly ( pele and ronaldo has got a great team when the won the world cup ), he was a genius within the penalty box and can score from any corner and also could assist in many goals.
Romario time as a player with Flamanco, then Dutch club PSV Enidhoven, Spanish club FC Barcelona, then return to Brasil played for Flamengo, Vasco the Gama and Fluminense. Him winning Award the most valvable player of the 1994 FIFA WorldCup. Romario is now a Politician in Brasil now and the third highest scoring Brasilian player with 901 goals in his football career! Amor Romario the Souza Faria Brasilian Striker, probably the most controversial too.
There might habe been better all round players. But, Romario is the greatest forward to ever play. His traps were feathery soft. His passes and shots were pin point. Best shot to goal ratio ever.
The Contenders
11
Rivaldo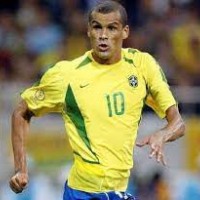 He was the lonely hero in the national team and Barcelona. Handles the whole team over his shoulders.
Will always be one of Brazil's greats. A player of many skills. it was a joy to watch this master in action.
Do you know who's rivaldo?
If you do then you shouldn't put him no.12
He should be at least no.5 instead of kaka
One of the mostrar underrated football player, he was a fantastic player with power shot, Dribling ability, Definition... Simply a Genius
12
Oscar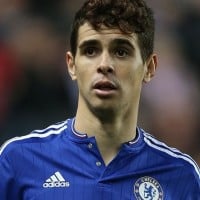 Oscar is just too good. He is really hard working. He tried all alone to goal in yesterdays match. He is cute too
He is one of the raising player in the world. He will be the finest player in future
A very good player, who play more than his age.
He is better than Neymar, Oscar should be no1 best Brazilian footballer in the world (not Neymar)
13
Falcão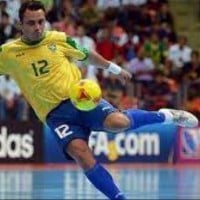 This guy turned, almost single handedly, two "mediocre" sides in huge clubs, first Internacional in Brazil, then Roma in Italy. If you don't believe me check out the results of these clubs, before and after Falcao. He was the game changer.
14
Robinho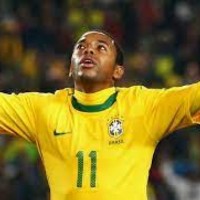 Robinho is a great football Player and I think the best Player in AC Milan
15
Hulk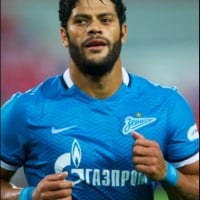 16
Philippe Coutinho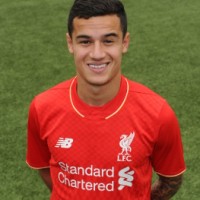 Philippe Coutinho Correia, known as Philippe Coutinho, or simply Coutinho, is a Brazilian professional footballer who plays for FC Barcelona and the Brazil national team as an attacking midfielder or winger.
He is my favorite! I personally think he deserves WAY more credit!
One of the most underrated players.
Wish I'd heard of him sooner
Coutinho is savage
He is amazing
17
Sócrates
Fantastic player and a great play maker, had a presence on and off the field, would be a top 11 pick of all time footballers, simply an all time great, Brazil at it's very best.
A true artiste of the game who glided rather than paced around the pitch. For me the best player to ever grace the game.
One of the great soccer players in history yet also became a doctor during his peak of his career. Try that messi.
I thought he was greek
18
Tostao
One of the greats
19
Jairzinho
Only player to score in every match at a world cup.
20
Rivelino
Rivellino, Zico, Maradona and Platini: The best midfielders of this game in all time! The difference between then is the Rivellino came first
Simply the best after pele...
21
Cafu
If you think that Dani Alves is good, you should have seen Cafu at his peek. He bombed up and down the wing and was unstoppable at the World Cup 2002!
Cafu proved that hi is one of the best captain in the world in the world cup 2002. He combined all the team through out all the tournament.
Cafu is a pacy left-back with lots of skill. He is also good at attacking helping midfielders and strikers score lots of goals.
As well as Pele, Cafu is one of the only players top have lifted the trophy 3 times!
22 Alexandre Pato
23
Julio Cesar
One of the best Brazilian goalkeapers if not the best. Helping them to get the 2009 and 2013 confederation cups.
The best goal keeper!
24
Thiago Silva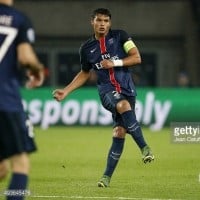 Thiago Emiliano da Silva, commonly known as Thiago Silva, is a Brazilian professional footballer who plays as a central defender for Ligue 1 club Paris Saint-Germain and the Brazilian national team.
True, he really is the best player in the world and the captain of Brazil national football team. I think he should be the 7th.
Thiago Silva is one of the best defenders in history... I think he should definitely be in top 10... Maybe top 5
T. Silva is the best defender in the world, I think He should be in a higher position in this list
He is th #1 defender in the world. He should be top 5 on this list.
25
Arthur Friedenreich
He was the first Brazilian icon, one of the best players in the world of the 1910s-1920s and one of the greatest scorers in football history.
'The Tiger' scored a total of 1,329 goals in 1,239 caps in his 26 year career. This is unofficially reported, but if it's true he's the 3nd in football history after Josef Bican and Gerd Muller.
RSSSF recognised 557 goals in official matches ranked him 11th scorer of all times.
More goals than pele in less games.
PSearch List