Best State Universities in the Philippines
1
Iloilo Science and Technology University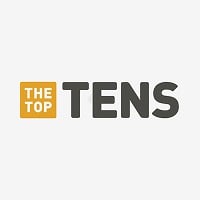 The Iloilo Science and Technology University is a public university located in Iloilo City Philippines.
Public school but great achievers... - charven
Top performing in western visayas - nes
Well I don't think so...
ISAT-U, a competent public university in the Philippines.
2
Philippine Normal University
An exceptional school! They have the best students because they have the best professors as well!
PNU is the only state university for education in the Philippines. It trains individuals who would serve learners from pre-school to higher education, public schools, private schools and even international schools. Most of us entered PNU literally without penny in the pocket. But when we graduate, with PNU attached to our credentials, it entails life-long learning, dignified future, prestige, and social responsiveness.
My mom is one of the best teachers in her school. She is a graduate of PNU.
PNU is the hope of the hopes of the country. As the National Center for Teacher Education, PNU produce quality teachers and pedagogical researches.
3
Visayas State University
Only the bright students are accepted in this school. The students must study hard of else they will be advised to transfer. The school produce quality graduates topnotchers in board exams and recipients of various awards. With all of these accomplishments, they remain humble.
Academically on top excellence internationally and locally, the sleeping giant humble University, the only. University listed in Tourism academic with beautiful environment to see
Best campus, conducive to learning. It has mountains and sea, very peaceful. It is a community and a home away from home.
Home of the best researchers and produced good and competitive graduates not only in the country but also abroad.
4
Filipinas Technical Institute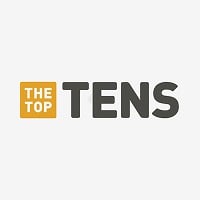 5
Central Mindanao University
Central Mindanao University produces graduates who topped in the licensure exam in the field of education, agriculture, engineering, veterinary medicine, nursing and accountancy education. It is said to be the academic paradise of the south.
The Academic paradise of the south.
It's really nice to study Central Mindanao University because of its highly caliber professors.
One of the best performing HEIs or universities in the Philippines that is center of excellence in biology, mathematics, agriculture, forestry, doctor of veterinary medicine and engineering studies.
6
Mindanao State University
This university, will made you globally competitive after graduating in this institution!
Cheap in terms of TUITION FEE but expensive in terms of ACADEMIC.
Graduates are successful whether in the homeland or abroad
They produce globally competitive students..
7
University of Southeastern Philippines
Great produces graduates who topped in the licensure exam in the field of education, agriculture, engineering, veterinary medicine, nursing and accountancy education. It is said to be the academic paradise of the south.
A quality institution with world-class professors. Smart students with a good attitude.
Great school ever!
USeP has quality education with low tuition fees. So great products that put excellence in our nation!
8
University of Southern Mindanao
High quality education and top performing state university in the country. Top 1 performing schools in mindanao.
One of the best civil engineering schools in the country where the training grounds are at most relevant to professional practice.
9
Tarlac State University
Apart from the numerous academic accreditations it has achieved, Tarlac State University (TSU) is undoubtedly one of the best state universities in the country as evidenced by its performance in different licensure examinations particularly in the field of criminology and engineering. Its students excel not only in the academe but also in terms of extra-curricular activities. I will always consider TSU as a home that put me where I am today.
Best Quality Educational University.
For me the best
Excellent learning here at TSU.
10
Caraga State University
Caraga State University is one of the best university in the Philippines
Caraga State University is the Best especially in Agriculture because they know how to "daro-daro" the carabao...
The Contenders
11
Central Luzon State University
CLSU is one of the best universities in the country. It is the pioneer university for agriculture. Alma Mater. :-)
Top performing school in agricultural engineering board exams.
Number 1 in veterinary
Top performing state u in the country
12
Polytechnic University of the Philippines
PUP still continues its commitment in providing high quality of education. No wonder thousands of students aim to enter it aside from its very affordable tuition. PUP The Best!
PUP has one of the best line-up of professors... The best I ever had!
My mom graduated here and she is a great teacher.
Simply the best.
13
Don Mariano Marcos Memorial State University
DMMMSU is the Best University of Region 1, Because Jayron A. Masanit in teaching there,
14 Holy Angel University
15 Mariano Ponce National High School University
16
West Visayas State University
Exceptional good school...just look at the school's board exams performance...what else I can say?
Top students are graduate of this state university
It has close monitoring of student's performance..
"inculcates the true value and essence of your chosen course"
17
Cebu Technological University
One of the best school not only in Cebu but in the whole Philippines. Offers High Quality of Education in Engineering, Education, Industrial and Computer Technology, Arts and Sciences, Nursing and many more.
Program in different fields are upgraded by connection to International Universities.
18
Bulacan State University
BulSU aims to produce highly and globally competitive students. Providing high standard of education to all.
19 Laguna State Polytechnic University
20 Nueva Ecija University of Science and Technology
21
Cavite State University
Cavite State University was the best state university I've ever encountered. Students in this institution are very sensitive in their studies. They really pursue their degree in the fullest power of their own specialization. And, CvSUs' center of excellence is agriculture.
The best students at all.
Give excellent service that prvides students high quality education
I love CVSU
22
Southern Leyte State University
Education is the flagship
Accredited as level 3 by the AACUP
Exemplary Passing Performance in Criminology, ranked 4th in 2014 and ranked 3rd in 2015 by PRC. - jobertsimbolas
ISO 9001:2008 Certified. - jobertsimbolas
23
Pangasinan State University
This is the best state university ever
Pangasinan state university is in its very best to produce globally competitive professionals.

GO PSU...
24 Foundation University
25
Technological University of the Philippines
Proud to be an alumni
The BEST!
26
Cebu Normal University
"Home of Excellence" -- This is what Cebu Normal University is known for. Keep it up Normalites!
The first university to be granted level IV accreditation
27
Batangas State University
Engineering is our flagship!
Leading Innovations, Transforming Lives is the KEY..
Hindi lang pang engineering and labanan halos lahat ng course mahuhusay
28 Isabela State University
29 Leyte Normal University
30
Negros Oriental State University
Has Globally Competitive Teachers!
Produces great engineers...
True to its mission and vision. More than a top private university. Professors have double or more doctorate degrees. Molder of top notchers graduates. Excellent state university.
.
31 University of Northern Philippines
32
Rizal Technological University
Good facilities
THE BEST UNIVERSITY, UNIVERSITY OF CHOICE
33
Mariano Marcos State University
It is the most prestigious school of Ilocos. It provides the best education it could give because it also have the best professors.
34
Bicol University
Bicol University is a globally competitive state university not only in the Bicol Region but throughout the Philippines. Pres. Aquino has mentioned this school as one of the top performing school in the country where you will find the best students and professors.
Graduate of butc bsn 2009 the best in bicol
35
Cagayan State University
If you have a grade lower than 85, you wouldn't wish to study in this school
36
Catanduanes State University
The school of poor students but but rich in knowledge
Verdant gem on the eastern sea!
37
Don Honorio Ventura Technological State University
Studying here is like working abroad
38
Benguet State University
In the latest survey of 2019 200 top universities in the Philippines, BSU was ranked as #25 which only indicates that Benguet State University has a great and good quality standard of Education.
One of the best school for agricultural engineering, nursing and veterinary medicine.
39 Eulogio "Amang" Rodriguez Institute of Science and Technology
40
Palawan State University
A peaceful school to study and work because many faculty, students, and staff are champions for Christ and emulate the Christian ways in their work/study.
The only university in the Philippines who offered petroleum engineering
41
Central Bicol State University of Agriculture
The best in the fields of ABE, Teacher education and VetMed
42
Nueva Vizcaya State University
The Nueva Vizcaya State University claims for level 4 Standards
Globally Competitive
43
Bohol Island State University
Home of the best Midwifery school in the Philippines. Excellent in Engineering education.

Bohol one and only state university!

The best in Central Visayas!
44
Bataan Peninsula State University
Number 1 in bataan.
Provider of Quality Education
Bpsu is one of the best university in the bataan.
45
University of Antique
The best University in terms of teacher education programs.
46
University of Eastern Philippines
Multiple top ten placements in licensure exams every year
47 Philippine State College of Aeronautics
48
Mindanao University of Science and Technology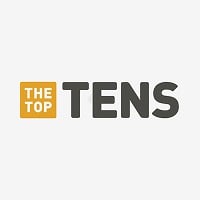 Mindanao University of Science and Technology commonly known as MUST is a higher education institution in the Philippines.
MUST provides quality education at a surprisingly very low tuition fee. It is one of the most competitive university in northern mindanao. - joshsanz
USTP - University of Science and Technology of Southern Philippines (Amalgamation of MUST and MOSCAT)- is one of the countries top leading providers of scientific and technological skills. It has maintained its Level IV Status as State University (Highest Distinction) as adjudged by the Commission on Higher Education (CHED) and the Department of Budget and Management (DBM) and continues to be one of the 19 leading state universities in the Philippines.
49 Aurora State College of Technology
50
University of the City of Muntinlupa
Provides quality education with FREE tuition fee!
BAdd New Item