Best State Universities in the Philippines
The Top Ten
1
Iloilo Science and Technology University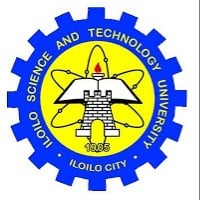 The Iloilo Science and Technology University is a public university located in Iloilo City Philippines.
Public school but great achievers...
Top performing in western visayas
ISAT-U, a competent public university in the Philippines.
2
Philippine Normal University
PNU is the only state university for education in the Philippines. It trains individuals who would serve learners from pre-school to higher education, public schools, private schools and even international schools. Most of us entered PNU literally without penny in the pocket. But when we graduate, with PNU attached to our credentials, it entails life-long learning, dignified future, prestige, and social responsiveness.
PNU is the hope of the hopes of the country. As the National Center for Teacher Education, PNU produce quality teachers and pedagogical researches.
An exceptional school! They have the best students because they have the best professors as well!
My mom is one of the best teachers in her school. She is a graduate of PNU.
3
Visayas State University
As a Graduate of VSU in 2007 I will give my support to my Alma Mater as one of the best State University in the Philippines, my experience in this campus was amazing. I grow as a strong independent individual from mountainous area in Negros Occidental and travel to the beautiful student friendly school and community. I gain in this school not only knowledge, personal development, and diploma but it teach me how to appreciate simple things, friendship, emotional stability and courage. Phase of my life that I can't really forget.

Sammy T. Bongo
Melbourne, Australia
We had confidence as graduates as far as 1986, when I -straight from April graduation, competed fir position of medical representative at Astra Zeneca pharmaceuticals wherein from over 300+ applicants, was part of 36 finalist for classroom trainings, then realised other people from so-called top univ in Manila, weren't performing as good as mine, and everyday for the next 30 days, the class is getting smaller with forced or self-eliminations...basically with just anatomy n physiology lessons?...I'd admire the basic and advance stock knowledge I'd acquired in VSU ESP in bio, natural sciences and chemistry...
Only the bright students are accepted in this school. The students must study hard of else they will be advised to transfer. The school produce quality graduates topnotchers in board exams and recipients of various awards. With all of these accomplishments, they remain humble.
Only those top students in high school are admitted because of its requirements. Most students in the class are poor hardworking kids. Most alumni have higher positions now in their field of work.
4
Filipinas Technical Institute

5
Central Mindanao University
Central Mindanao University produces graduates who topped in the licensure exam in the field of education, agriculture, engineering, veterinary medicine, nursing and accountancy education. It is said to be the academic paradise of the south.
One of the best performing HEIs or universities in the Philippines that is center of excellence in biology, mathematics, agriculture, forestry, doctor of veterinary medicine and engineering studies.
It's really nice to study Central Mindanao University because of its highly caliber professors.
The Academic paradise of the south.
6
Mindanao State University
This university, will made you globally competitive after graduating in this institution!
MSU has taught me the best things in life. I am eternally grateful to my beloved Alma Matter.
Graduates are successful whether in the homeland or abroad
They produce globally competitive students..
7
University of Southeastern Philippines
Great produces graduates who topped in the licensure exam in the field of education, agriculture, engineering, veterinary medicine, nursing and accountancy education. It is said to be the academic paradise of the south.
USeP s the only state university for education in the Philippines. It trains individuals who would serve learners from pre-school to higher education, public schools, private schools and even international schools.
Many students at USEP excel in licensure examinations or board exams, mostly Engineers and Teachers. Therefore USEP had produced high quality students because of the very high standard in education.
A quality institution with world-class professors. Smart students with a good attitude.
8
University of Southern Mindanao
One of the best civil engineering schools in the country where the training grounds are at most relevant to professional practice.
High quality education and top performing state university in the country. Top 1 performing schools in mindanao.
9
Tarlac State University
Apart from the numerous academic accreditations it has achieved, Tarlac State University (TSU) is undoubtedly one of the best state universities in the country as evidenced by its performance in different licensure examinations particularly in the field of criminology and engineering. Its students excel not only in the academe but also in terms of extra-curricular activities. I will always consider TSU as a home that put me where I am today.
TSU molds students to become professionals and good citizens of our country. Producing top notchers of different fields of board examinations, research-oriented university, and center for development in education.
Accepting not only bright students but also helping ordinary students who have dreams of becoming big in their respective fields of specialization.
For me the best
Excellent learning here at TSU.
10
Central Luzon State University
Top performing school in agricultural engineering board exams.
Top performing state u in the country
Number 1 in veterinary
CLSU is one of the best universities in the country. It is the pioneer university for agriculture. Alma Mater. :-)
The Contenders
11
Caraga State University
Caraga State University is one of the best university in the Philippines
Caraga State University is the Best especially in Agriculture because they know how to "daro-daro" the carabao...
12
Polytechnic University of the Philippines
PUP still continues its commitment in providing high quality of education. No wonder thousands of students aim to enter it aside from its very affordable tuition. PUP The Best!
PUP has one of the best line-up of professors... The best I ever had!
My mom graduated here and she is a great teacher.
Simply the best.
13
Don Mariano Marcos Memorial State University
DMMMSU is the Best University of Region 1, Because Jayron A. Masanit in teaching there,
14 Holy Angel University
15
West Visayas State University
Exceptional good school...just look at the school's board exams performance...what else I can say?
Top students are graduate of this state university
It has close monitoring of student's performance..
One of those competitive colleges.
16 Mariano Ponce National High School University
17
Cebu Technological University
One of the best school not only in Cebu but in the whole Philippines. Offers High Quality of Education in Engineering, Education, Industrial and Computer Technology, Arts and Sciences, Nursing and many more.
Program in different fields are upgraded by connection to International Universities.
18
Bulacan State University
BulSU aims to produce highly and globally competitive students. Providing high standard of education to all.
19 Laguna State Polytechnic University
20
Cavite State University
CvSU have been named The Top Performing State University way back in 2017 and constantly in the top 10. It also became the top performing school in many licensure exams like CLE and ALE and that just proved that this university is one of the best in the country. The professors has a very high standards which really contributed to it's good performance over the years. Also it's high school and senior high school department (CvSU Science High School) is considered one of the best high school in the country. If you are still hesitant on taking up your degree here then feel free to search for it's nationwide academic standing.
Cavite State University was the best state university I've ever encountered. Students in this institution are very sensitive in their studies. They really pursue their degree in the fullest power of their own specialization. And, CvSUs' center of excellence is agriculture.
Give excellent service that prvides students high quality education
The best students at all.
21 Nueva Ecija University of Science and Technology
22
Pangasinan State University
Pangasinan state university is in its very best to produce globally competitive professionals.

GO PSU...
This is the best state university ever
Premier State University.. Tatak PSU
23
Southern Leyte State University
Exemplary Passing Performance in Criminology, ranked 4th in 2014 and ranked 3rd in 2015 by PRC.
Education is the flagship
Accredited as level 3 by the AACUP
- ISO 9001:2008 Certified.
- Exemplary Passing Performance in Criminology, rank 4th in 2014 and rank 3rd in 2015 by PRC.
- 100% passing percentage in the Electrical and Mechanical Engineering Board Examinations.
- Consistent satisfactory passing rate (higher than national passing %) in all Board Exams.
- Obtained Maturity Level 2 in Recruitment, Selection and Placement HRD Learning and Development Performance Management Rewards and Recognition.
-Produced two (2) CHED and ACI (ASEAN Citation Index) recognized Research Journals, namely, Journal of Education and Human Resource Development (JEHRD) and Journal of Science, Engineering and Technology (JSET); and established SLSU Journals Online System.
- AACCUP awarded SLSU a certificate of Recognition as Top 10 Ranking SUCs with the Most Number of Accredited Programs & Top 10 Ranking SUCs with the Most Number of Programs Awarded Level II Reaccredited Status.
- High caliber professors and instructors.
- Conducive ...more
24 Foundation University
25
Technological University of the Philippines
Proud to be an alumni
PSearch List