Best Super Smash Bros. for Wii U and 3DS Characters
The Top Ten
1
Ike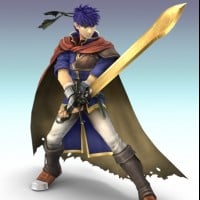 Ike is the main character in the video game Fire Emblem: Path of Radiance for the Nintendo GameCube and one of the main characters of Fire Emblem: Radiant Dawn for the Wii.
He may be heavy, but he's the most powerful guy with a counter attack. No wonder my best characters are all Fire Emblem characters in super smash bros.!
I love him and his games. But the best thing about him is that he fights for his friends.
Hey I don't no about you but my best moments of wii/andgamecube apart from smash and mk6 is the fire emblem games ike was so cool plus it was rest from marth.
Just a great all-rounder, except that his attacks are great, his weight is thicc, and his recovery is good.
2
Shulk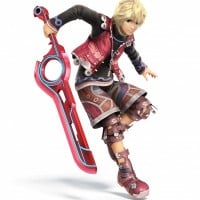 Shulk is a fictional character and the protagonist from Monolith Soft's 2010 role-playing video game Xenoblade Chronicles, part of their overarching Xeno series of video games.
I'm really feeling it!
Now it's Shulk time! "
3
Kirby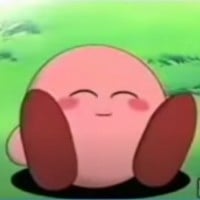 Kirby is a fictional character and the protagonist of the Kirby series of video games owned by Nintendo and HAL Laboratory. His first game was created in 1992, and the pink puffball has made his way into the hearts of fans of all ages.
It's funny when you see him send everything flying with the hammer!
4
Zero Suit Samus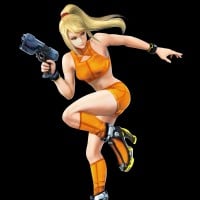 To be honest the only reason people pick her is to stare at her boobs
5
Little Mac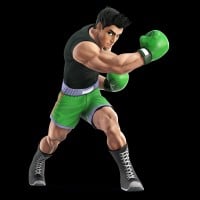 Little Mac is a fictional boxer and the main protagonist in Nintendo's Punch-Out!! series of video games. He first appeared in Mike Tyson's Punch-Out!!. He is the smallest and youngest of all the boxers in the games, being only 17 years old across all Punch-Out!! games. His signature attack is the "Star Uppercut".
It was a tough transition from brawl to 3ds. My favorite characters there were lucario and wolf. I was starting to grow out of lucario when I bought 3ds. Now, Little Mac, PAC-MAN, Pikachu and Donkey kong are my favorites. I love this game
Snake was my best after brawl so I was sad to see him go, until I played with Little Mac. I would like to see Snake return But Mac, Charizard, and Captain Falcon is enough.
Wonderful Ground work. Glad he made the roster
Dies easily but quick and powerful.
6
Marth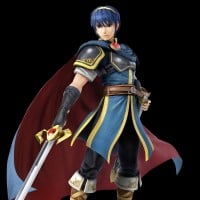 Marth is a fictional character from the Fire Emblem series, developed by Intelligent Systems and owned by Nintendo. He is the protagonist and Lord class character in the first and the third games in the series, Fire Emblem: Shadow Dragon and the Blade of Light, and Fire Emblem: Mystery of the Emblem, as well as their two remakes, Fire Emblem: Shadow Dragon and Fire Emblem: New Mystery of the Emblem. Marth debuted in 1990 with the release of Fire Emblem: Ankoku Ryū to Hikari no Tsurugi in Japan. He is depicted as a heroic prince, sixteen years of age who is forced to flee his home kingdom of Altea after it is attacked. He then leads a rebellion to regain control of his kingdom and save his sister ...read more.
He's the best character in the dame franchise. He is so cool that people are so anxious to get his amiibo.
7
Captain Falcon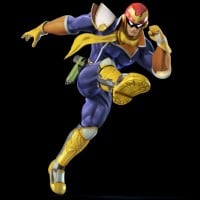 Douglas Jay Falcon, known commonly as Captain Falcon, is a playable character in the racing video game series F-Zero.
8
Bowser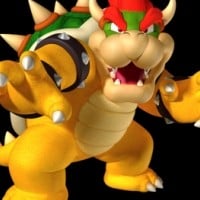 Bowser is the main antagonist of the Mario Bros. Franchise. From kidnapping Princess Peach to simply destroying a fun game between Mario and Friends in the Mario Party spinoff series, this king of the Koopas has set up a certain hatred towards himself amongst the large cast of Mario Characters. He first appeared in the 1985 popular videogame, Super Mario Bros., in which he was responsible for kidnapping Princess Toadstool (more commonly known as Princess Peach), which was released in Arcades and on the Nintendo Entertainment System (NES) Videogame System.
He's a powerhouse. He has decent speed, hits the hardest out of anyone and is tough to knock out. He can be a huge threat in multiplayer. If you can learn how to play as him, you can win 9 times out of 10
Body slamming people off the sides of stages is the best thing ever
9
Rosalina & Luma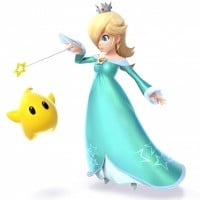 Rosalina, known as Rosetta in Japan, is a major character in the Mario Franchise created by Nintendo. She first appeared in the 2007 Mario Game, Super Mario Galaxy for the Nintendo Wii and later returned for the game's sequel in 2010. Since then, she has been featured in many main-series Mario Games and many spinoffs. She has appeared as a playable character in Super Mario 3D World for the Nintendo Wii U in 2013 and is a playable character in the Mario Kart series and Mario Party series. She also has come into Super Smash Bros. for Wii U/3DS as a part of the large character roster.
Love the star shot
10
Luigi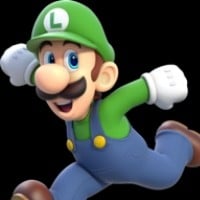 Luigi, originally a palette swap of Mario named Green Mario, is a major character featured in video games and related media released by Nintendo. Created by prominent game designer Shigeru Miyamoto, Luigi is portrayed as the slightly younger, taller fraternal twin brother of Nintendo's unofficial mascot Mario, and appears in many games throughout the Super Mario franchise, often as a sidekick to his brother.
So under rated.
The Contenders
11
Mega Man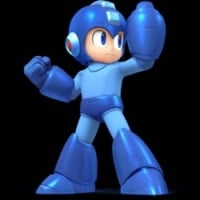 Mega Man, known as Rockman in Japan, is the title character and the protagonist of the Mega Man series by Capcom.
I always play as him in smash bros. He has amazing moves and I've gotten used to them all. And don't forget about his final smash.
Mega Man is defineltly good, but I would not put him at number four, he just isn't as great as others. He is maybe at number six or eight.
He is the best character in the game.
My man is Megaman
12
Lucario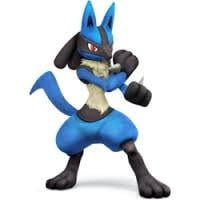 Lucario is a Pokémon species in Nintendo and Game Freak's Pokémon franchise. Created by Ken Sugimori, Lucario first appeared as a central character in the film Pokémon: Lucario and the Mystery of Mew, and later appeared in the video games Pokémon Diamond and Pearl and subsequent sequels, also appearing in various merchandise, spinoff titles and animated and printed adaptations of the franchise.
13
Meta Knight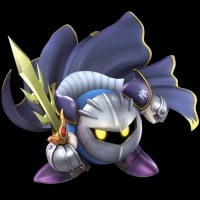 Meta Knight is a fictional character from the Kirby series of video games owned by Nintendo and HAL Laboratory. He is one of Kirby's rivals, but occasionally teams up with the pink puffball to defeat a common enemy. Meta Knight is known for his powerful slashing attacks and flight in the Super Smash Bros games, and is widely considered to one of the best characters to appear in the series.
Used To Play as Meta Knight a lot in super smash bros. brawl. But why is he far from this list?
14
Mario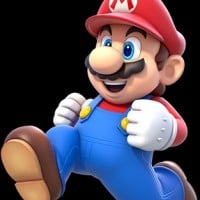 Mario, originally named Jumpman, is the main character of the Super Mario Bros. franchise, created by the creative director and video game designer at Nintendo of Japan, Shigeru Miyamoto. Mario has appeared in almost every Mario game, including games in spin-off series as a playable character, with few exceptions including New Super Luigi U, Luigi's Mansion games, Yoshi's Island games, and similar counterparts. He is the most iconic character in video game history and is Nintendo's unofficial mascot. His franchise has grown to be the most successful video game franchise of all time.
Mario's my favorite game in video game history, and Mario is my favorite from that game.
15
Mii Fighter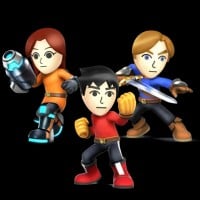 16
Pikachu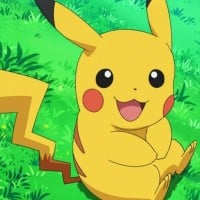 Pikachu (Japanese: ピカチュウ) are a species of Pokémon, fictional creatures that appear in an assortment of video games, animated television shows and movies, trading card games, and comic books licensed by The Pokémon Company, a Japanese corporation. A mascot of the Pokemon franchise, it's considered to be the most iconic character of all Pokemon species, as well as a major character in Japanese pop culture, due to its companionship with Ash Ketchum in the anime series. Pikachu has been featured in movies such as Pokemon Detective Pikachu as well as music videos - most notably Katy Perry's "Electric" in 2021.
It's Pikachu enough said
Nearly as cute as Yoshi!
17
Sheik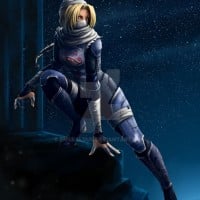 Sheik is like Sonic and I like that gameplay so much.
18
Ganondorf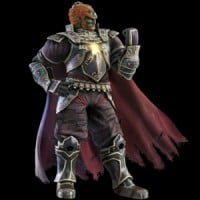 Ganon (Referred to as Ganondorf in human form) is a fictional character and the central antagonist of Nintendo's Legend of Zelda series. He is a power-hungry Gerudo who possesses the Triforce of Power and aims to conquer Hyrule with the remaining Triforce parts.
19
Sonic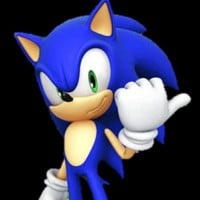 Sonic the Hedgehog, trademarked Sonic The Hedgehog, is the title character and protagonist of the Sonic the Hedgehog series released by SEGA, as well as numerous spin-off comics, five animated shows, and an animated OVA.
I think a custom sonic is good because if you get all of the custom moves for him, you've basically got a beast of a character. Also, he has a pretty good smash move and a good (but hard to control) smash move. And, really guys, 21,Rosalina and star thingy should be here.

PS.please,please, please keep solid snake in the game after ultimate.
Sonic should be at least at number 3 or 2!
I like how Sonic plays fast and weak but he can easily go past any defense you can throw at him
20
Greninja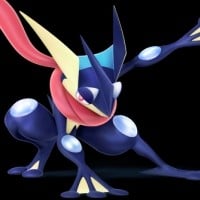 Greninja is a Water/Dark type Pokemon introduced in Gen 6. It is the evolved form of Frogadier and the final evolved form of the water starter Froakie. Aside from the usual Torrent ability all Water starters have (Which raises the power of its Water moves), it also has the ability Protean, which changes it's typing to the latest move it used. In Sun/Moon, Greninja also has the ability Battle Bond, which transforms him into his stronger form Ash-Greninja after defeating a Pokemon. Greninja's signature move is Water Shuriken. Not only does it hit up to 5 times, it also allows Greninja to attack first.
The side special and the speed.
Ninja powers can do anything.
He is the best fighter ever!
Good all around fighter
21
Dr. Mario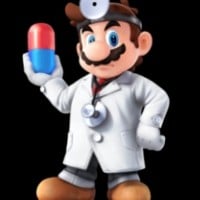 Dr. Mario is the persona Mario takes in the Dr. Mario series. Under this identity, Mario dons a lab coat, a head mirror, and a stethoscope around his neck. He first appeared in his titular game, Dr. Mario.
22
Link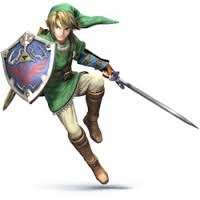 Link refers to several different incarnations of the same protagonist of Nintendo's The Legend of Zelda series.
He's powerful, has an awesome voice, and an awesome Final Smash.
I am amazing with him
23
Lucina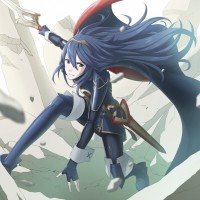 Lucina is one of the main characters in Fire Emblem Awakening, as well as a fighter in Super Smash Bros. Her most notable feature is her love for her father.
Whenever people ask me who my favorite fire emblem character is, I'd say that there really is no contest. I HATE it when she gets star kod. She awesome. Also, lucina is one of my mains. Not only that but she is also very hot. No denying that. Look at dem eyes O_O
It seems like she wouldn't be number 6 because of how bad she did in the trailer.
24
Bowser Jr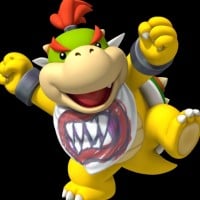 Bowser Jr., or sometimes simply Jr., is a video game character who appears in Nintendo's Mario franchise as the secondary antagonist. He is the youngest son of the series' primary antagonist, Bowser.
25
Fox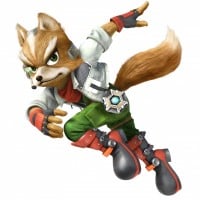 Fox McCLoud is an anthropomorphic fox who first appeared in Star Fox for the Super NES in 1993, the son of James McCloud who perished during a mission and the leader of the new Star Fox team along with Peppy Hare former member of the original Star Fox team, Falco Lombardi and Slippy Toad as they the battle the evil genius Andross and his forces to keep them from taking over the Lylat System.
Haha, this list if the best April Fools joke I've ever seen! No one in their right mind would EVER put Megaman above Fox, Bowser, Pac-Man, Falco, Luigi, Donkey Kong, Ike, etc... But seriously though, make a real list next time. =)
Fox is the best by far
PSearch List